The Cold War Museum Presents: Eyes and Ears in the Sky 1-4PM
Sunday, January 20th 2019
|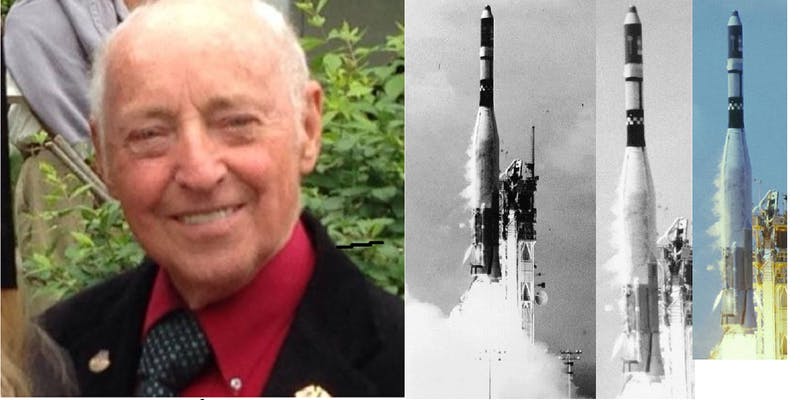 Eyes and Ears in the Sky: The Intelligence Community's Presence in Space During the Cold War
Former NSA Deputy Chief Scientist, John O'Hara, will discuss how the US was limited in what we could intercept from the USSR due to the Iron Curtain and how that drove us into space. He will give details on the politicians and military people involved and discuss how and why they made their decisions on particular satellite programs. He will also discuss how important our intelligence from space is to our military combat operations.
Dr. John O'Hara has held many significant positions at NSA, including design engineer for special purpose systems, Chief of a major satellite program, Chief of all worldwide ELINT (electronic intelligence) programs, Chief of NSA Advanced Research, and NSA Deputy Chief Scientist. He is the person who processed the signals received from the Soviet Luna 9 mission that made the first soft landing on the moon. He has received many awards from NSA and from AOC, the major professional organization of those engaged in electronic intelligence and electronic warfare. His Air Force service was in the Strategic Air Command. Dr. O'Hara has an MS in Electronic Engineering from the University of Pennsylvania; his Ph.D in Electronic Engineering is from Catholic University of America.
This is the seventeenth in a series of presentations sponsored by the Museum featuring expert eyewitnesses to, and other authorities on, significant Cold War and related events and activities. Presentations occur at the brewery or at the Vint Hill Craft Winery, followed by special access to the Museum (next door) with a tour for event participants.
Agenda:
12:30-1:00: Participants arrive; they may get their beer or other drink at this time.
1:00-1:10: Jason Hall, Executive Director of the Cold War Museum, introduces the Museum and John O'Hara.
1:10-2:15: John presents on the intelligence community's presence in space during the Cold War, and on the importance of space technology to our military actions.
2:15-3:00: Q&A opportunity for the audience.
3:00-3:15: Audience members may claim their beer or other drink at this time or buy additional drinks.
3:15-4:15: The Museum (next door) will be open for event participants, with staff providing a tour for those interested.