Father's Day Fastball Competition
|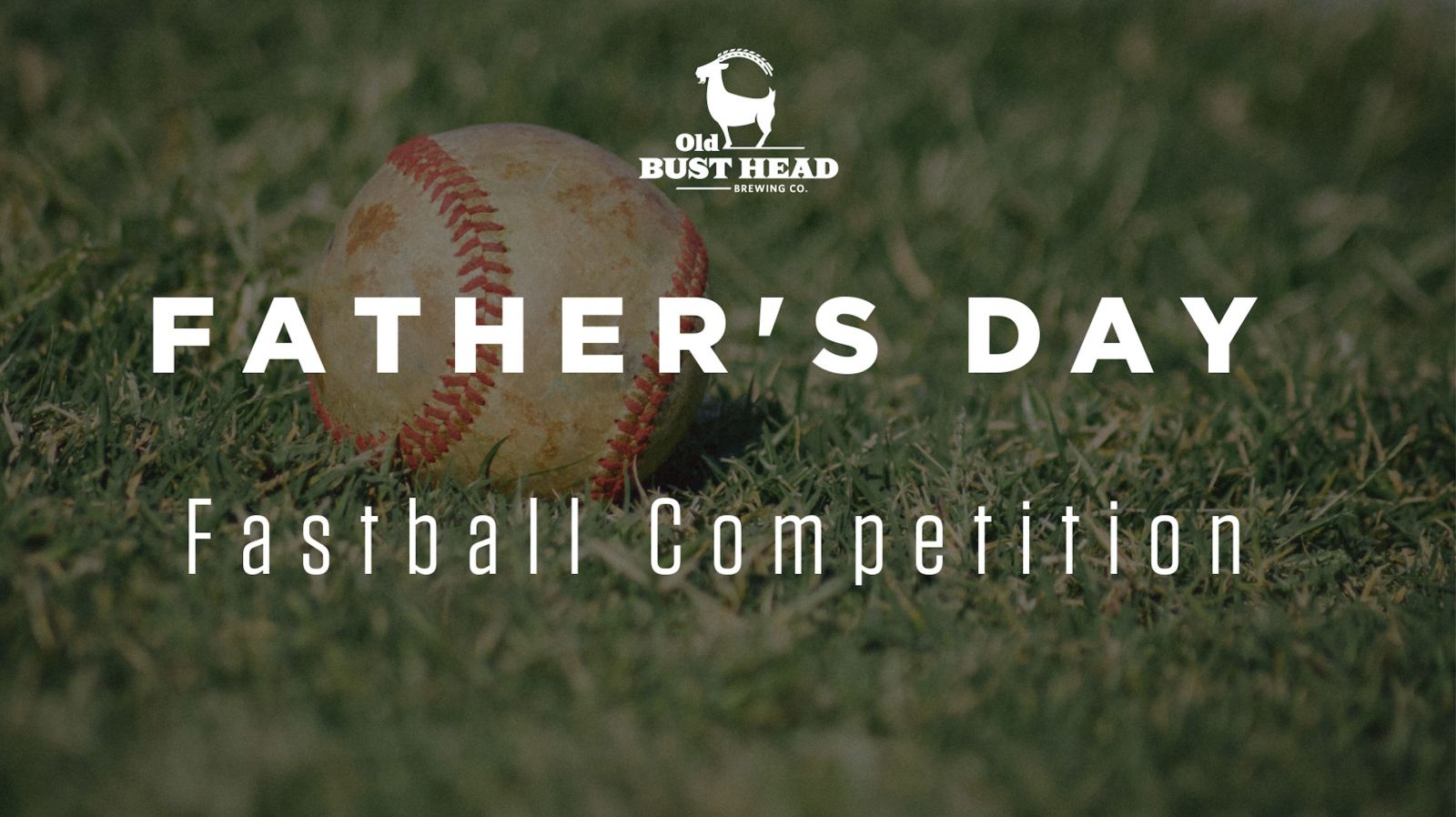 Bring dad out to Old Bust Head this Father's Day for a Fastball Competition!
We'll also have Cracker Jack flavored popcorn from Popcorn Monkey, TWO food trucks on site, and the Nat's game on the big screen at 1:30pm!
**ALL participants get a $1 off coupon towards a pint of beer (must be 21 or older) or a $1 off a root beer! Fastest pitch in any of our 3 rounds wins our new OBH Baseball Tee**
How to Play
-Open to all ages
-Three rounds (with prizes awarded at the end of each round))
12-1pm • 2-3pm • 4-5pm
-Baseball speed will be measured using a radar gun
-Participants will be given 3 pitches to warm up, then 1 additional pitch will be measured for the leaderboard
-Solo particpants compete for the overall fastest pitch
-Father/Child teams compete to be the fastest team and individual scores are automatically entered for the fastest pitch competition as well.
Prizes (Awarded for each round)
Fastest Team - Gets a bag of Cracker Jack popcorn & a pint of beer or root beer
Fastest Overall Pitch - Gets one of our brand new baseball tees
Food Trucks
Talk of The Mountain Seafood LLC & Uncle Fred's BBQ