Old Bust Head Spring Market 12:00-5:00PM
|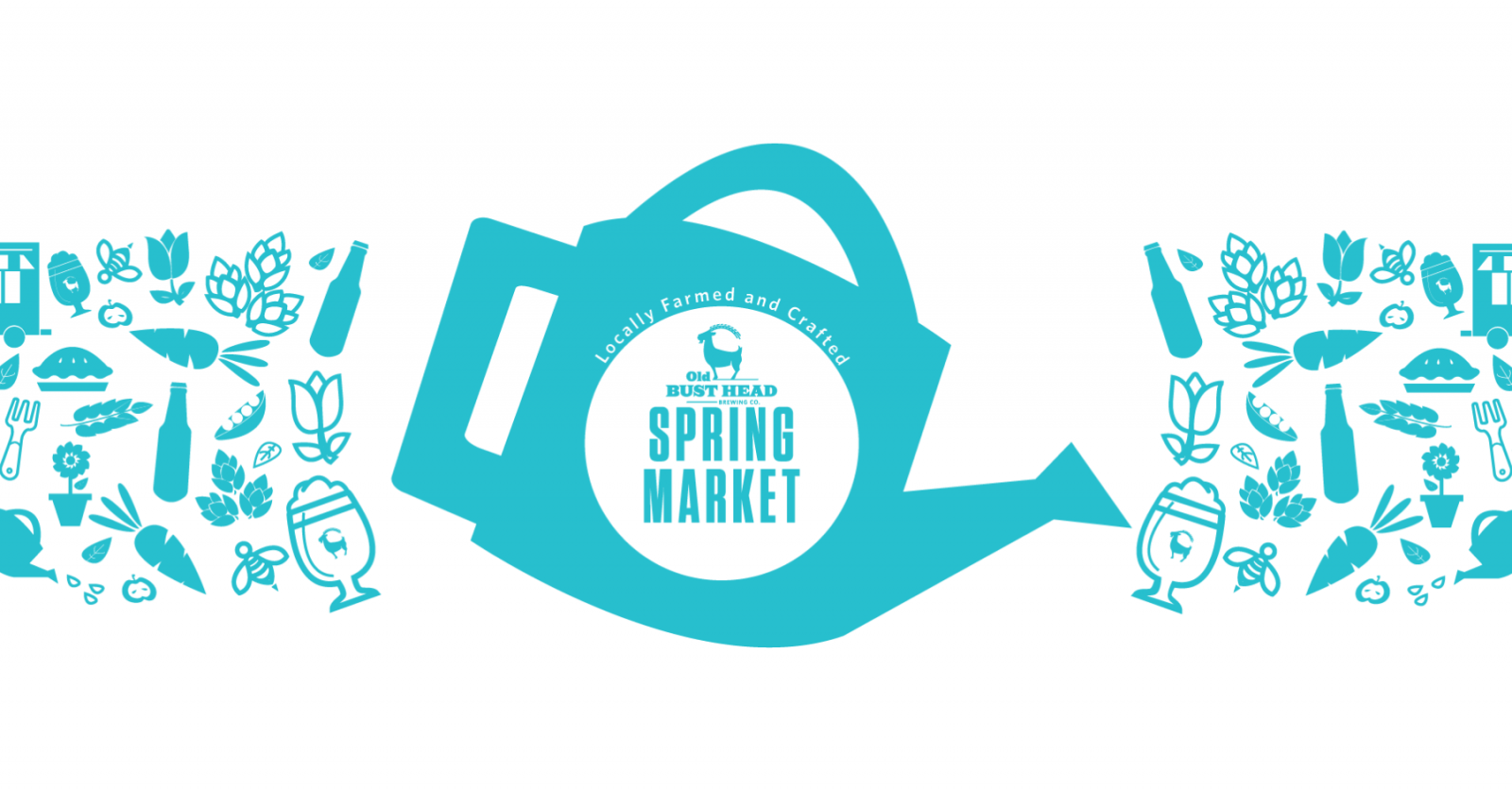 Come out to the taproom on May 8th as we join up with  a long list of local food trucks, crafters, and artisans for a Spring Market celebration of farmed and crafted goods at Old Bust Head.
While you shop, sip, and savor, listen to Wilson Springs Hotel, and visit the goats from Willow's Little Goat Farm!
Check out all the details down below!
**IMPORTANT: Masks are required while shopping inside the market. This is an open-air market, if we have rainy weather we will move the Spring Market to Saturday, May 15th!*
MERCH
Limited Edition Spring Market Mason Jar Glassware!
WILLOW'S LITTLE GOAT FARM
Willow's Little Goat Farm will be here with everyone's favorite kids. Visit the goats and browse their selection of handmade goat milk lotion!
LIVE MUSIC 
Kate Hohman Trio 1-4pm Graham Stone 5-8pm
FOOD TRUCKS
Smack That Butt BBQ & Happy Family Ranch
CONFIRMED VENDORS
Willow's Little Goat Farm, Number 1 Sons, Erin's Elderberries, Rock Ceramics, Gezellig, Kait-Made, Woodshop Doc, Sharon Music Felting, Cube Minerals, Mark Baker Designs, Creekside Silver, Cakebee, Gabby Gill Art, Jarhead Leather Co., Wollam Gardens, Simply Pure
**Our vendor list is currently full**