Street Tacos Class w/ Old VA Smoke
|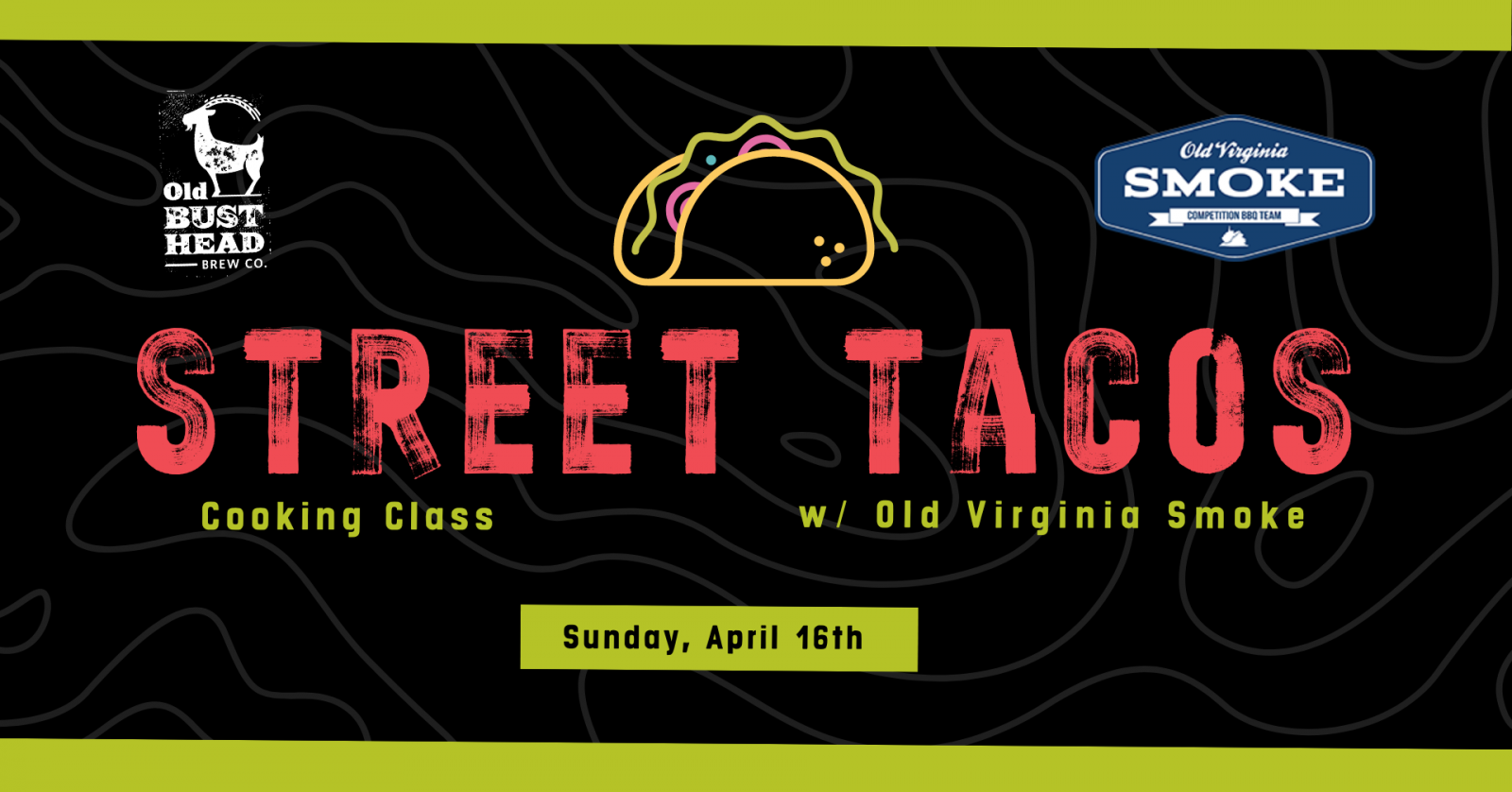 | Tickets - $150 Per Person - 20 spots available! |
Every day can be Taco Tuesday! 
Join Old Bust Head Brewing Company & award winning chef from Old VA Smoke for a Street Tacos class on Sunday, April 16th 10AM-3PM!
In this class you'll learn to create a series of delicious tacos inclucing carne guisada, pork belly, vegetarian options + side dishes, desserts and more! 
You'll receive instruction on grocery lists, prep, cooking and serving and of course...tasting! We will use different smokers, grills, and everything we have to show you how to be a street taco magician.