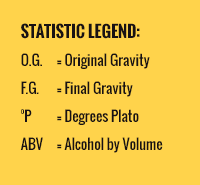 Cherry Chocolate Gold Cup
Russian Imperial Stout
Tasting Notes
Like biting into a bar of cherry filled dark chocolate, Cherry Chocolate Gold Cup invokes feelings of decadence. Up front flavors of slightly sweet, and slightly tart black cherry mingle with rich dark chocolate notes. After your first sip, you might want to remind yourself that this beer really is 10% ABV!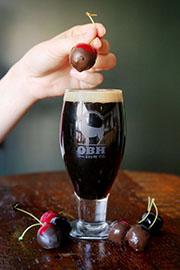 Ingredients
Ingredients: Fauquier County Well Water, 2-Row Carapils Malt, 2-Row Caramel 80 Malt, Roasted Barley, 2-Row Chocolate Malt, 2-Row Black Malt, Northern Brewer Hops, Cascade Hops, Hallertau MF Hops, Ale Yeast.
Aged on:  Cacao Nibs, Pureed Cherries.
Statistics
OG - 22.0 °P FG - 4.4 °P ABV - 10.0% IBU - 63 SRM - 32