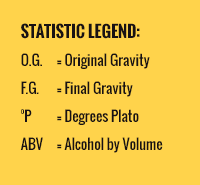 Chestnut Lawn
Bourbon Barrel Aged Chestnut Porter
Tasting Notes
Porter brewed with molasses and chestnuts.
Aged in bourbon barrels, Chestnut Lawn is Chinquapin Chestnut Porter—only better.  Toffee notes picked up from the bourbon soaked oak mingle with hints of cocoa and coffee from the dark malts of this rich brew.  Finally heaps of real chestnuts ensure this full bodied barrel aged porter is as smooth as ever.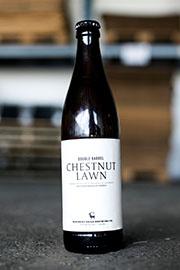 Ingredients
Ingredients: Fauquier County Well Water, 2-Row Brewer's Malt, 2-Row Chocolate Malt, Special Roast Malt, Victory Malt, Perle Hops, Goldings Hops, Willamette Hops, Ale Yeast.
Special Ingredients: Chestnut Flour, Blackstrap Molasses.
Statistics
OG- 14.5°P
FG - 3.9 °P
ABV - 6%
IBU - 35
SRM - 28