500 ml
On Tap
Sixth Barrel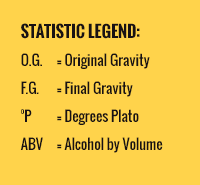 Coconut Gold Cup
Russian Imperial Stout
Tasting Notes
Just on the nose alone, there's no missing Coconut Gold Cup! Aged on both toasted and cream of coconut this variant has the unmistakable sweet aroma of a freshly opened fruit from this tropical tree. A flavor of shredded coconut follows, perfectly balancing our deep and rich brew. One sip will take your taste buds on a ride—close your eyes, and you just might think you're biting into a classic Mounds Bar.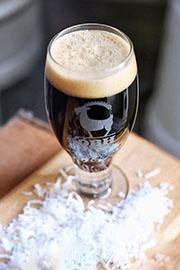 Ingredients
Ingredients: Fauquier County Well Water, 2-Row Carapils Malt, 2-Row Caramel 80 Malt, Roasted Barley, 2-Row Chocolate Malt, 2-Row Black Malt, Northern Brewer Hops, Cascade Hops, Hallertau MF Hops, Ale Yeast.
Aged on: Toasted Coconut, Cream of Coconut.
Statistics
ABV - 10%
IBU - 63
SRM - 32
OG - 22 °P
FG - 4.4 °P
500 ml
On Tap
Sixth Barrel