On Tap
Sixth Barrel
Half Barrel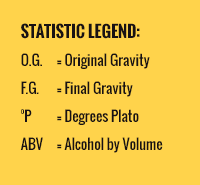 Coffee Hill
Coffee Stout
Tasting Notes
Coffee Hill is actually a blend of two beers (Gold Cup and our Oatmeal Stout), plus cold brewed coffee. The mixture of the two beers results in a complex aroma and flavor, that jumps between a robust Russian imperial stout, and a much lighter oatmeal stout. You'll find bold notes of cold brewed coffee, tempered by tastes of honey and sweetness from oats. Underlying flavors of espresso bean and chocolate layer themselves in the background, and roasted flavor is subdued.
About the Name
Our Coffee Hill Stout release coincides with a bit of local Civil War History. On October 14, 1963—153 years to the day from our release date—cannons roared at daybreak disrupting the Union Army's morning joe just 4 miles from Old Bust Head Brewing company. A local teen, Frances Gray, who lived just up the road wrote in her diary "We were all awaked about light with the cannon's opening roar...Take it all together, this has been the most spicy day with us since the war. The cannon shells bursting so near, the deafening musketry, soldiers dashing up from every direction for their breakfast." The engagement became known as 'The Battle of Coffee Hill' a fitting namesake of our new Coffee Stout. Happy to be in another time where we can raise a glass instead of muskets and drink together to an awesome brew.
READ LESS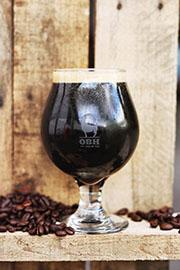 Ingredients
Fauquier County Well Water, 2-Row Brewer's Malt, Caramel 10L Malt, Caramel 40L Malt, Caramel 80L Malt, Chocolate Malt, Black Malt, Roasted Barley, Flaked Oats, Northern Brewer Hops, Goldings Hops, Hallertauer MF Hops, Locally Roasted Cold Brew Coffee, Ale Yeast.
Statistics
ABV - 6.7
IBU - 39
SRM - 28
OG - 15.7
FG - 3.6
On Tap
Sixth Barrel
Half Barrel