16 oz
On Tap
Sixth Barrel
Half Barrel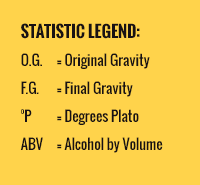 Collaborator 2
Franconian-Style Lager
Tasting Notes
Collaborator 2, the Franconian-Style Lager, is a delightful rediscovery of a Bavarian lager style, brought back to life with the traditional yeast now commercially available. With its captivating golden-amber hue, this lager entices the senses with noble hop aromas and a tempting honey-like sweetness. The malt character reveals a symphony of flavors, boasting light caramel, toasty, and biscuit notes, accompanied by fruity hints from the malt and hops. 
At an average ABV and mild bitterness, Collaborator 2 presents a clean and balanced profile that concludes with a refreshing finish. It's the perfect beer to accompany the turn of seasons, providing refreshment in the summer heat while still maintaining a malt-forward character worthy of Oktoberfest. 
This second-year collaboration, a labor of love among six breweries (2 Silos Brewing Co., Fairwinds Brewery, Old Bust Head Brewing Company, Old Ox Brewery, Three Notch'd & Virginia Beer Co.) has resulted in a truly special beer that epitomizes their shared passion for craft brewing. So raise your glass and savor the essence of camaraderie in every sip of Collaborator 2—a true celebration of the craft beer community. 
Available on draft and in 16oz cans at each brewery, don't miss the chance to experience this sensational lager at the OBH taproom, starting Saturday, July 22nd. Cheers to unity, creativity, and the love of great beer!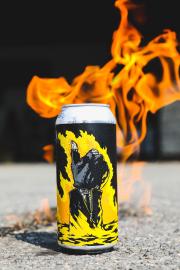 Statistics
ABV - 5.6
IBU - 26
SRM - 15.3
OG- 13.6
FG- 3.5
16 oz
On Tap
Sixth Barrel
Half Barrel