On Tap
Sixth Barrel
Half Barrel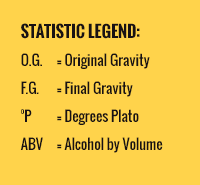 Covert h'Ops
Dry-Hopped Black IPA
Tasting Notes
At first glance, Covert h'Ops could easily be confused for our Russian Imperial Stout, Gold Cup. But, hidden behind the dark exterior are layers and layers of complex hops. Kettle additions of CTZ, Northern Brewer, and Cascade hops give Covert a strong bitterness, pine notes, and grapefruit tones, that contrast and compliment flavors of dark chocolate and roasted espresso coming from the malts. A generous dry-hopping of Mosaic and Cascade hops, at a rate of one half lb per bbl, lends Covert h'Ops a strong, and unexpected, tropical and floral hop aroma. Revealing layers of the unexpected, Covert h'Ops Black IPA is aptly named for the secret intelligence operators who used to occupy our brewery buildings. 
About the Name
Covert H'Ops
Black IPA
Covert H'Ops? What have we got to hide? Well, apparently quite a bit.
Here at Vint Hill Farms Station you'll find a place still swathed in secrecy. And if you're one of the many Army Security Agency or CIA folks that have come back to the former military warehouses that now constitute the Old Bust Head taproom and production area, you're not talking, or at least not much. 
Once the location of Signal Station Number One, Vint Hill Farms Station has guarded its fair share of secrets from WWII through the Cold War. From the interception of coded radio transmissions that exposed Hitler's positions on the beaches at Normandy to wide band extraction of signals from enemies and protestors alike during the Viet Nam era, this place is as covert as it gets.
Exactly what kind of equipment was protected by the black and yellow caution paint on the wood posts in our taproom? And what was locked behind the welded steel door that leads to our packaging warehouse? We don't know for sure, but we did find a few clues during our renovation. A quick search of "EH-60A  IIB Quick Fix" and "Locate—Monitor—Jam—'Total Battle' CONTROL"  from the sticker uncovered on one of our taproom posts brings up a prototype of the Black Hawk helicopter. So, yes, we've got some secrets.
Next time you visit the taproom, take a look around, and know you are looking at a pretty cool piece of history. Then try a pint or two of our Covert H'Ops Black IPA, and you just might spill a few secrets of your own.
 
READ LESS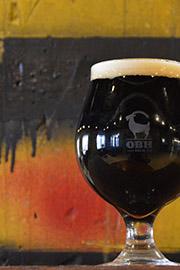 Ingredients
Fauquier County Well Water, 2-Row Brewer's Malt, Caramel Malt 80L, Chocolate Malt, Extra Special Malt, Victory Malt, Roasted Barley, Black Malt, CTZ Hops, Northern Brewer Hops, Mosaic Hops, Cascade Hops.
Statistics
O.G. 16.2
F.G.  4.1
SRM 29
IBU  90
ABV  6.7
On Tap
Sixth Barrel
Half Barrel