Tasting Notes:
From Civil War scrawls on the walls of Graffiti House to illicit aerosol artistry we all endeavor to leave our mark.  Our Graffiti House West Coast Style IPA asserts its presence with a potent aroma of passion fruit, mango, guava, and citrus.  The bold and juicy tropical body is a unique signature of the Mosaic hops, while Cascade hops contribute to a clean citrus finish for a flavor so singular it leaves its own indelible impression.
About the Name:
We named our Graffiti House West Coast Style IPA after an intriguing 1850s building where a trove of Civil War doodling reflects a bit of post-battle boredom. The house, located at a historic crossroads in Brandy Station less than 5 miles from the Fauquier County border, served as a field hospital for wounded Confederate soldiers after a surprise attack in June of 1863, and later as a headquarters for the Union army during a winter encampment.
During a 1993 renovation, the removal of many layers of paint revealed pencil, crayon and charcoal signatures, messages, and drawings, some of which look as fresh as the day they were created. Presumably etched by bed bound soldiers—and also by federal troops who later occupied the building—the inscriptions are commemorations of valor, declarations of love, and simple "Kilroy was here" notations. One particularly delightful drawing is a man sporting a derby hat and mutton chops saying that he "smells a rebel". J.E.B. Stuart's name figures prominently among the autographs, as it was his cavalry that was caught off guard by the Union troops.
 
So here's to the creative minds and impromptu art of our civil war heroes, and to a taste of their history  - such that you can imbibe without a textbook. 
Photo by Mark Rout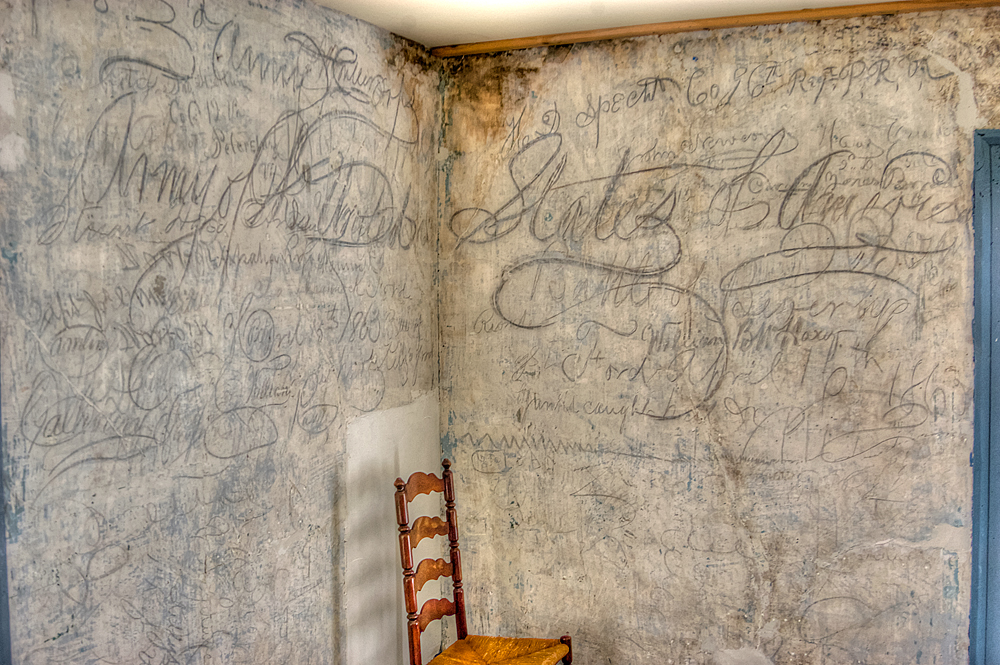 READ LESS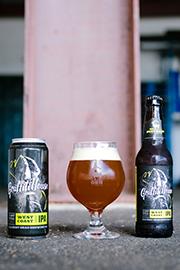 Statistics:
OG  17.4 °P
FG  3.6 °P
ABV  7.5%
IBU  75
SRM 11