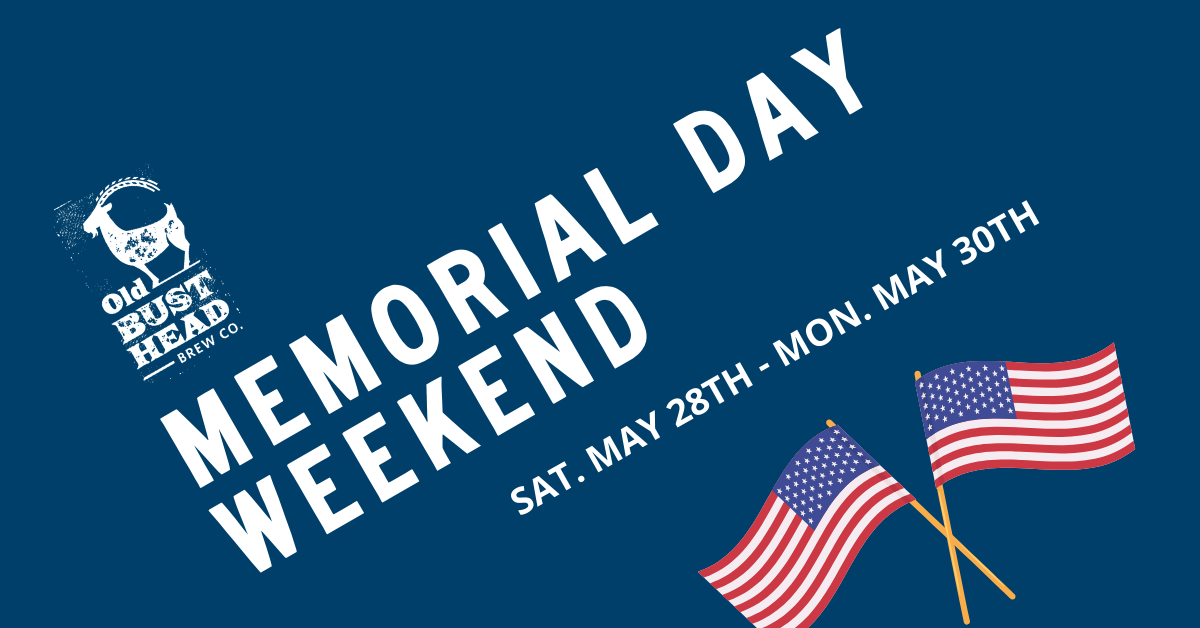 Looking for something fun to do over Memorial Day weekend? We've got you covered!
 
Friday, May 27th
Taproom Hours: 12-9PM
Live Music
Julia Kasdorf 6PM-8PM
Food Trucks
Phat Yummies
 
Saturday, May 28th
Taproom Hours: 12-9pm
New Beer
American Pale Ale (Draft Only)
Axe Throwing 
On site 1pm-6pm
Live Music
Kid Sister Live 5-8pm
The Goats are back!
The 4-H goats will be on site 12-3pm, have a beer, pet a goat!
Food Truck
Rolling Wraps
Hershey's Ice Cream Truck 12pm-2pm
 
Sunday, May 29th 
Taproom Hours
12-8pm
Axe Throwing 
On site 1pm-6pm
Live Music
AP Project Live 5-8pm
Food Truck
Rolling Wraps
Monday, May 30th
Taproom Hours 
12-8pm
 
Food Truck
Three Sisters