Music Through the Decades - Trivia Night 6:00PM-8:00PM
|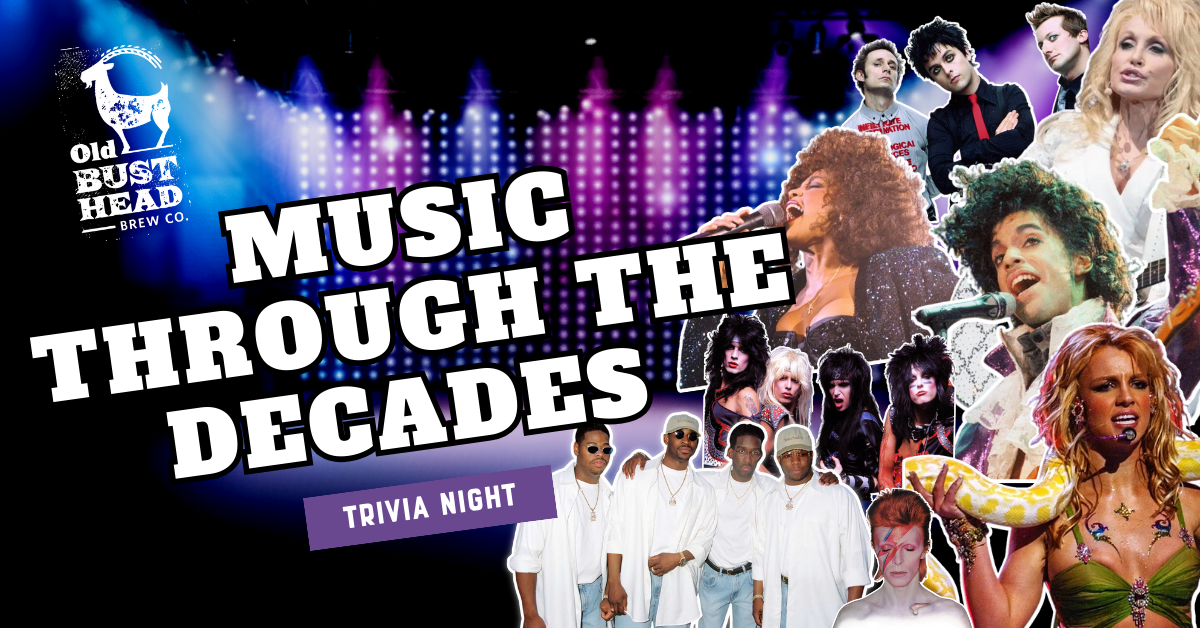 Join us for a fun night of music trivia at the Old Bust Head taproom with your hosts Eli & Cara! We're taking a trip through the decades with music trivia questions from the 80's, 90's & 00's.

Round 1 - 80's music, 

Round 2 - 90's music 

Round 3 - 2000's music.
Picture Round - Famous album covers from all 3 decades
Top 3 teams take home an OBH gift card!