Old Bust Head Benefit 5K
Saturday, October 29th 2016
| |
Location:
Old Bust Head Brewing Company
About the Race:
This 3rd Annual Old Bust Head Benefit 5K will once again be starting at the brewery and finishing with a cold glass of beer (or root beer). We'll be building on a fantastic turnout from last year where more than 300 participants came out on Halloween to lend unprecedented support to Finley's Green Leap Forward Fund. Whether you run or walk solo or with your dog, in costume or in your serious running gear, we look forward to a fantastic race.
Finley's Green Leap Forward, a foundation that supports clean air, clean water, and a sustainable planet, was founded by Highland senior Elizabeth Finley Broaddus in 2014 while she fought a 5 month battle with Cholangiocarcinoma, a rare and incurable cancer. Finley's uncommon spirit continues to inspire thousands with her courage, enthusiasm, and uplifting dedication to local and global environmental causes. 
We are moved by the wonderful crowd that showed up last year and energized by the community's enthusiastic support for our Old Bust Head Benefit 5K benefiting Finley's Green Leap Forward!
To register online:
Race Day Registration:
9:30 to 10:30am. ENDS AT 10:30am SHARP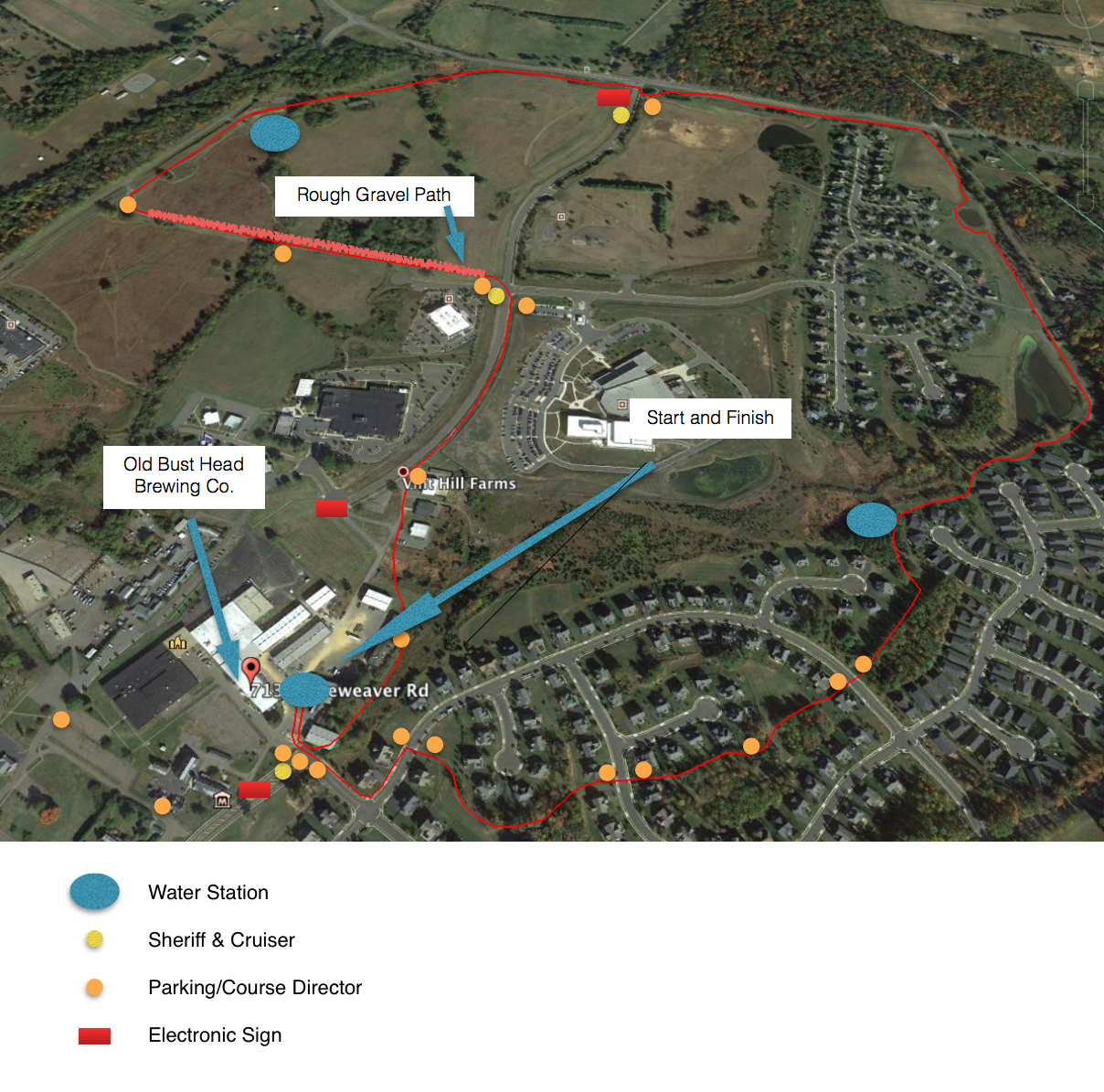 Registration Information
Registration is $30 if submitted prior to October 8th, and $35 thereafter. Race-day registration will also be available. The entry fee includes a t-shirt and one Old Bust Head beer (I.D. required, must be 21 years old) or Root Beer. An awards ceremony will be held after completion of the race.