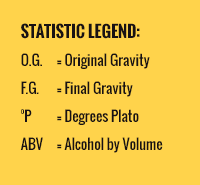 Sumatra Gold Cup
Russian Imperial Stout
Tasting Notes
Few things pair as well with Russian Imperial Stouts as the smooth flavors of quality roasted coffee. For our final Gold Cup variant, we kept things bare bones, and simply added cold brewed Sumatran coffee concentrate from our own local Monument Coffee Roasters. This organic, Fair Trade coffee lends Gold Cup bold flavors of chocolate, and rustic tones, with hints of tobacco.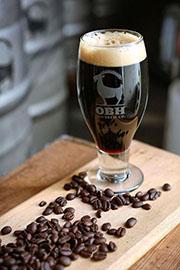 Ingredients
Ingredients: Fauquier County Well Water, 2-Row Carapils Malt, 2-Row Caramel 80 Malt, Roasted Barley, 2-Row Chocolate Malt, 2-Row Black Malt, Northern Brewer Hops, Cascade Hops, Hallertau MF Hops, Ale Yeast.
Aged on: Organic, Fair Trade, locally roasted Sumatran cold -brewed coffee concentrate, and cold-brewed coffee concentrate.
Statistics
OG - 22.0 °P
FG - 4.4 °P
ABV - 10.0%
IBU - 63
SRM - 32