Thursday, July 30, 2015
ALL HANDS ON........KEG!!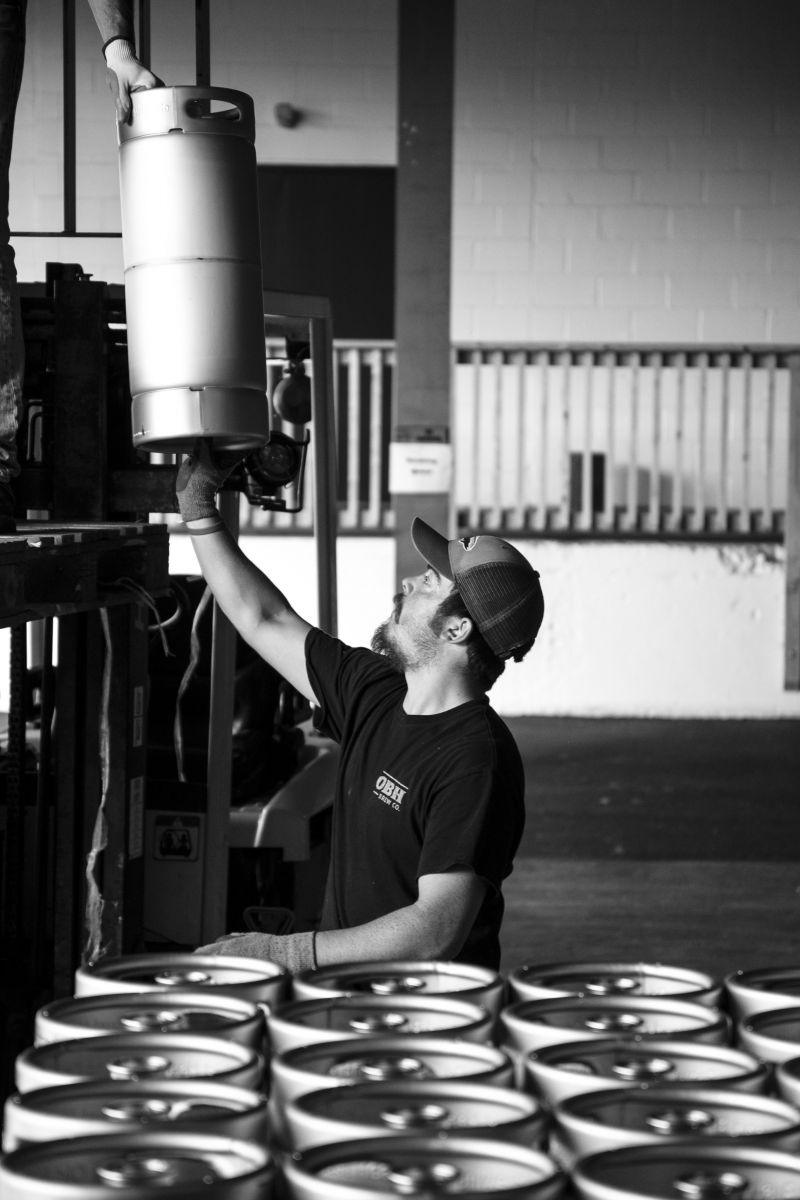 Demand for Old Bust Head beer is so crazy we had to purchase more empty kegs, 1270 to be exact!!  We rallied our volunteer Brew Crew and tagged all employees present to unload a tractor trailer packed to the gills with kegs.  The shipment contained two types of kegs:  ½ Barrel kegs which are simply "full size" kegs (15 ½ gallons or 124 pint capacity) and 1/6 Barrel Kegs called sixtels (5.17 gallons or 42 pint capacity).  Look for Old Bust Head beer on tap at a restaurant near you or take a keg home from our Taproom.