Tuesday, August 05, 2014
The Art of Kilning and Malting by Hand
"Υειά σου everyone!
Despite the work just starting, it's been a busy three days over here in Kissonerga, Cyprus. We've managed to get a start on two of the three projects in our study, and there's been substantial progress made!
We began our work by visiting the excavation that our study is based off of. Located just adjacent to our site, the excavation found multiple walls that indicated that the site had a number of buildings at it when it was functional, in the middle and late Bronze Age. More importantly, however, the team that excavated the site found the foundation of a mysterious oval structure, which they believe was domed, with one opening, and a gigantic pot dug into the ground right at that opening. This, they decided, and we believe, is an ancient kiln. Barley and fig seeds found inside the structure support that hypothesis, as does the fact that the structure was located outside (ancient kilning would be a bit smelly...given the use of dung as fuel!).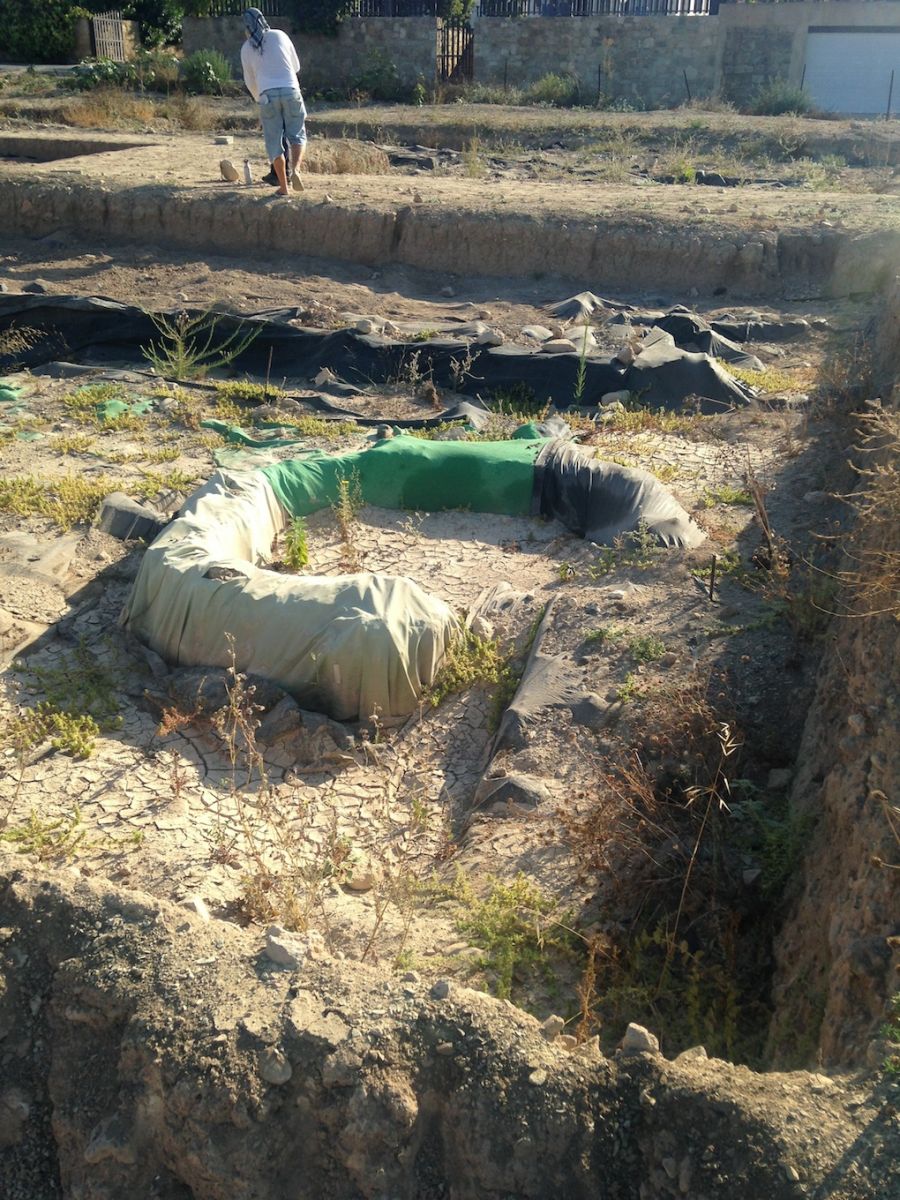 Ancient Kiln
After familiarizing ourselves with the structure, it was time to see if we could build our own. Our plan, which will be ongoing over the next week or so, is to dig out an oval hole in the ground, along with a deeper, smaller hole to hold a pot for fire, and then plaster the ground using local soil which acts as clay, and use the same soil to build our kiln's dome. Days one and two consisted of digging the holes, and despite how simple that sounds, it was quite a project! The land here is hard and rocky, and isn't too user friendly.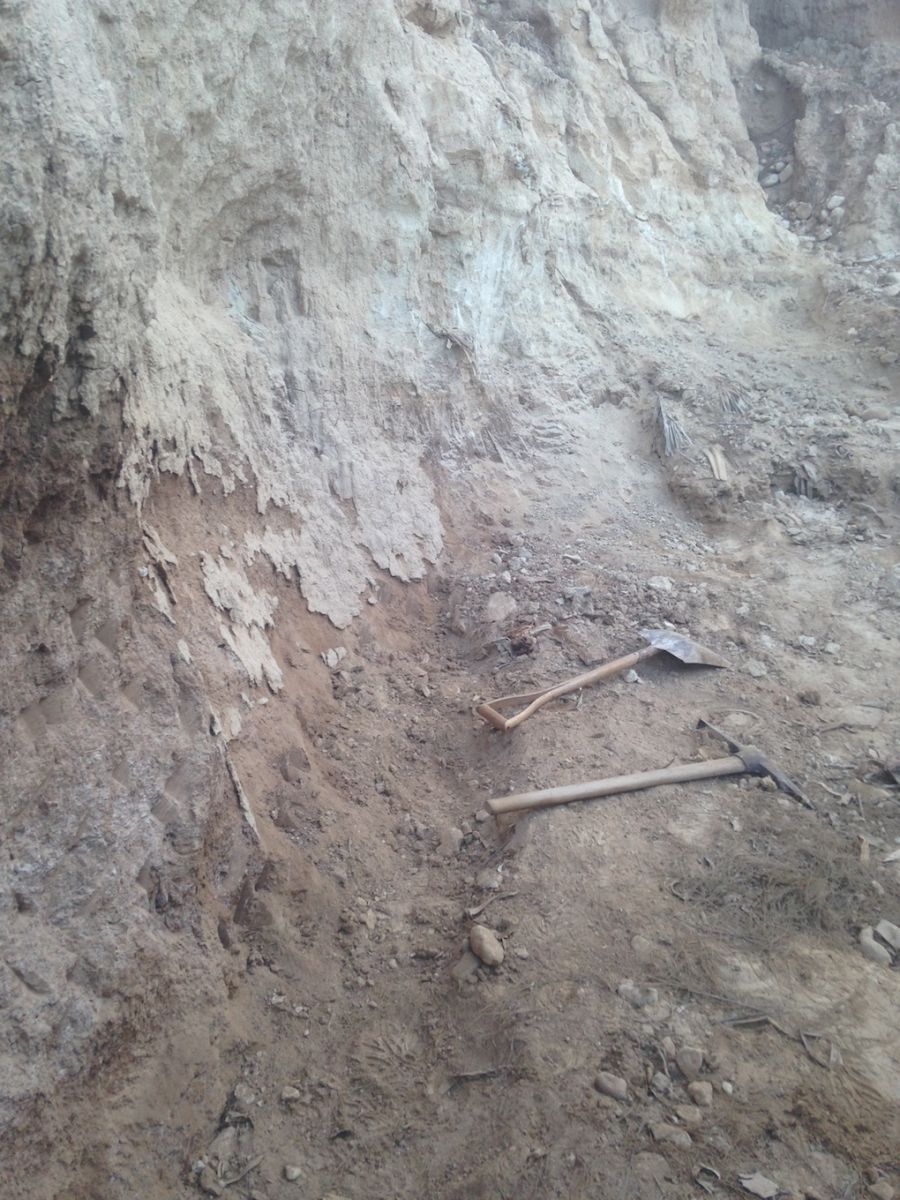 Good Soil for Building (According to the locals!)
By day three, however, we were ready to lay the plaster. We sourced our plaster from soil dug out of a rock wall found at a local banana farm (don't tell the farmer). The rock wall had been raised from the sea, so the soil was rich in silt, and had a layer of lime. I had my doubts that the stuff would hold as I was swinging a pickaxe to loosen the soil up (while also silently hoping that I wouldn't miss-swing and bring the wall down on top of me), but a quick mix with water left me with no doubts...and without the use of my hands until I could properly wash them. We made quick work of the plaster down at the site, and by the end of day three we had finished our plastering of the floor, and had laid down two layers of plaster for the walls. For the first time in OBH history, construction was ahead of schedule!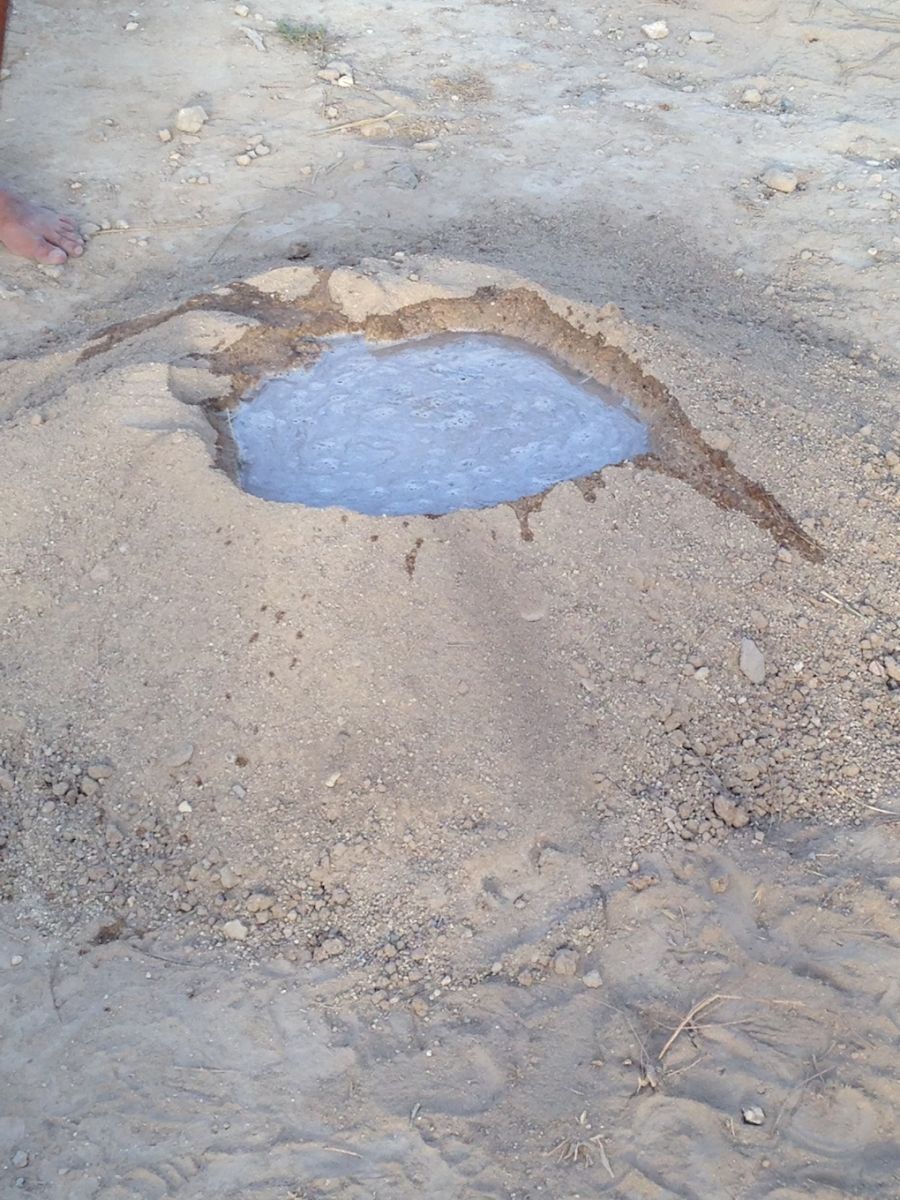 Volcano to Plaster
At the same time that we built the kiln, we also began preparation for brewing our ancient beers! In addition to kilning by hand, we're also malting by hand, and that's where we started on day two. We have no knowledge of how the ancients malted (unfortunately evidence for anything beyond a kiln is non-existent), so we'll be trying three different techniques to create some usable malt. Our first method was to bury barley under wet soil, to encourage germination. Our second method was to mix barley into wet soil, creating a sort of barley/clay cake. The final method we're using is soaking the barley in water directly. We aren't sure yet which method will work the best, but we're hoping to yield at least enough usable barley from one of the methods to brew some ancient beer!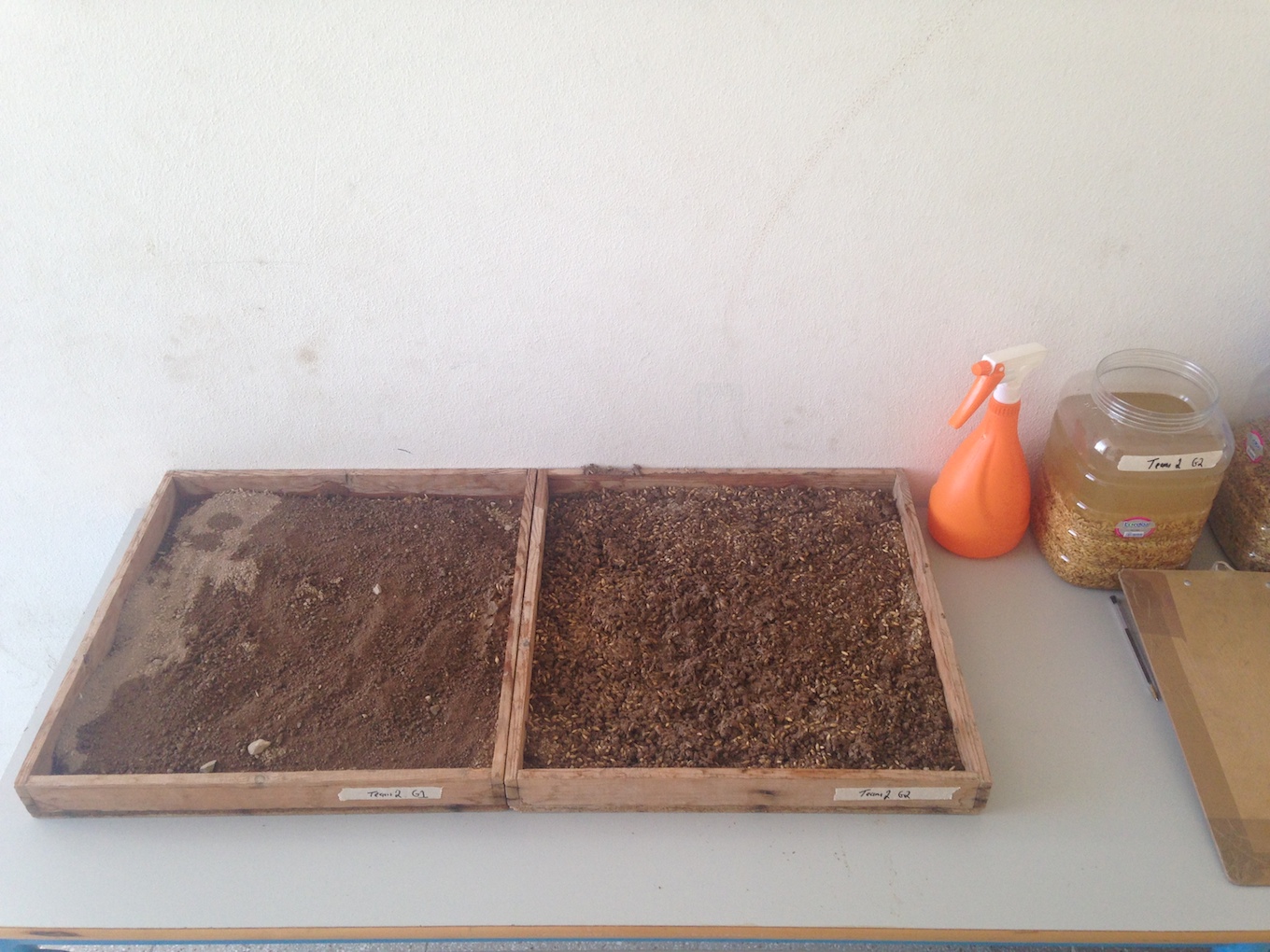 3 Methods of Malting
Of course, malt has to be crushed before being used to brew, so we had to have some practice in that as well. We'll be crushing all of our malt by hand, and despite sounding tedious, it was oddly relaxing. It may not be something that we can utilize at OBH, but, homebrewers take note. If brewing isn't relaxing enough, this might take it up a notch.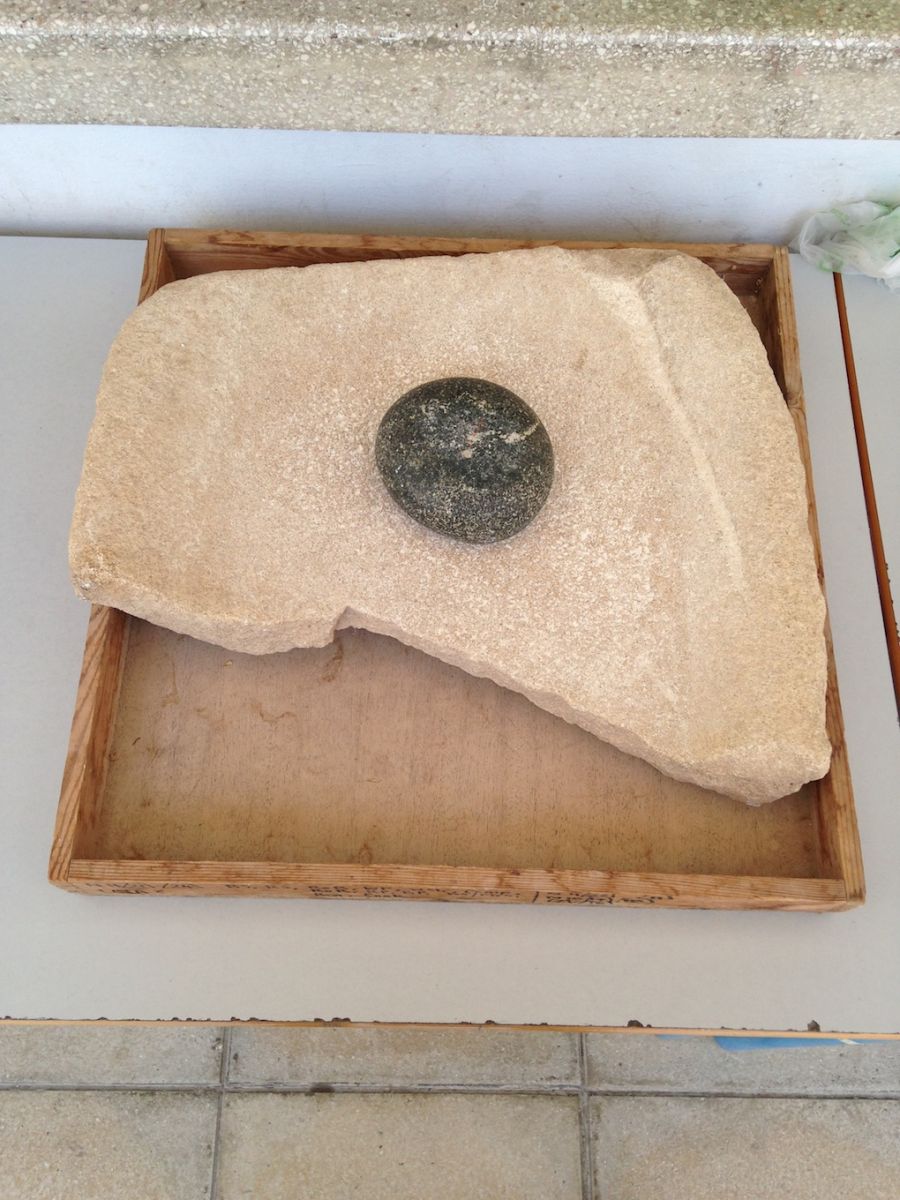 Very High-tech Grain Mill
All-in-all, it's been a very productive three days here in Kissonerga! With the way things are going so far, we might be sipping on some ancient brew earlier than we thought!
Until next time,
Owen"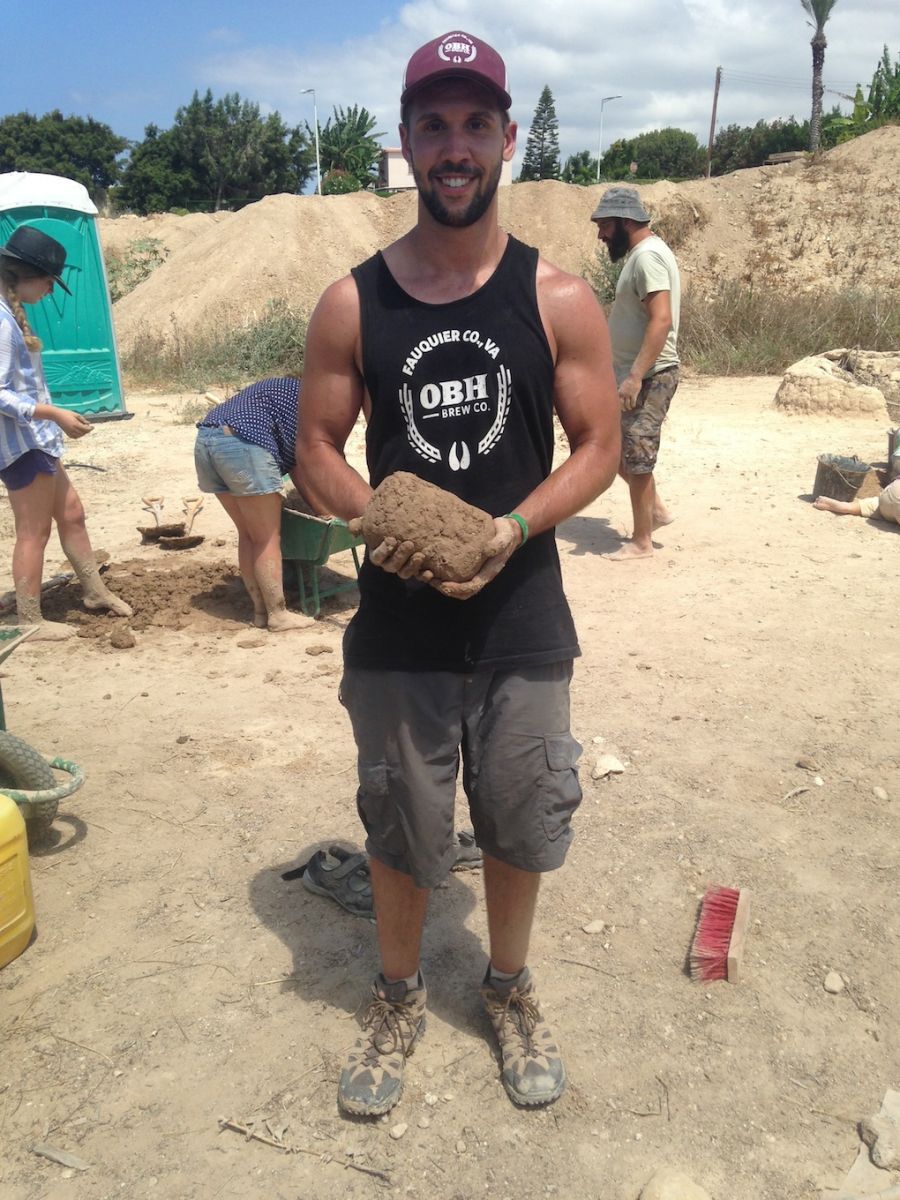 Plaster Brick (And OBH gear has made it to Cyprus!)