Wednesday, July 03, 2019
Bacon-Wrapped Burger-Dogs with Pink Lemonade Sour Ale
By: Kaitlin Hill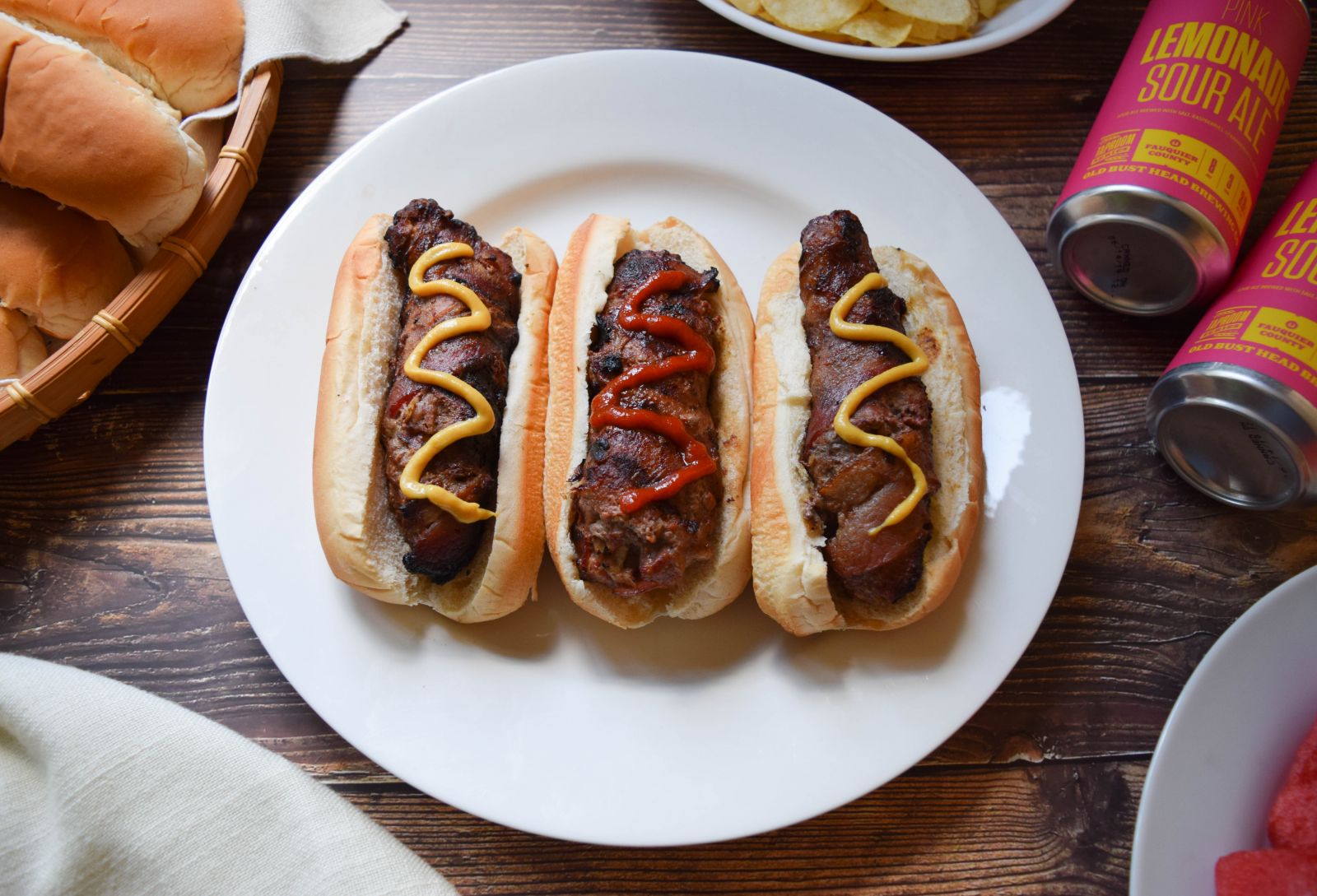 Celebrate summer with my Bacon-Wrapped Burger-Dogs and an ice-cold Pink Lemonade Sour Ale. You'll never need to choose between a flame-grilled hotdog or juicy burger again, as this recipe satisfies both cravings. My classic burger recipe, flavored with Dijon mustard and a touch of soy sauce, is shaped into a hotdog and wrapped in bacon for an extra smoky flavor. Charred to perfection on the grill, this summertime meal is best enjoyed with sweet and tart Pink Lemonade Sour Ale. The pairing screams all things summer – sizzling barbeque, refreshing beer and a good time!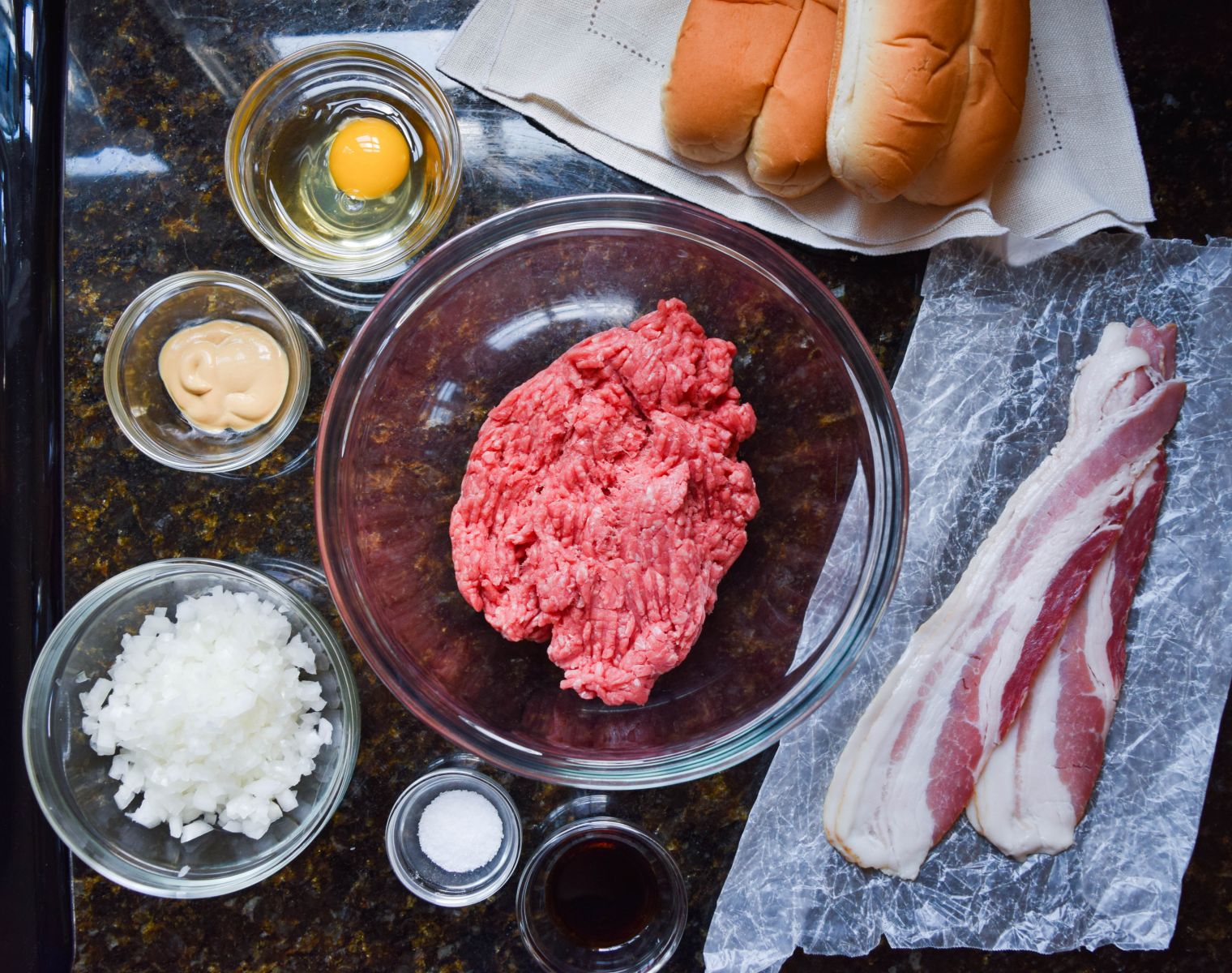 Ingredients: 
1 pound of ground beef 
1 tablespoon of Dijon mustard 
1 tablespoon of soy sauce 
1 small onion, finely chopped 
1 egg, lightly beaten 
salt and pepper to taste 
5 slices of bacon 
5 hot dog buns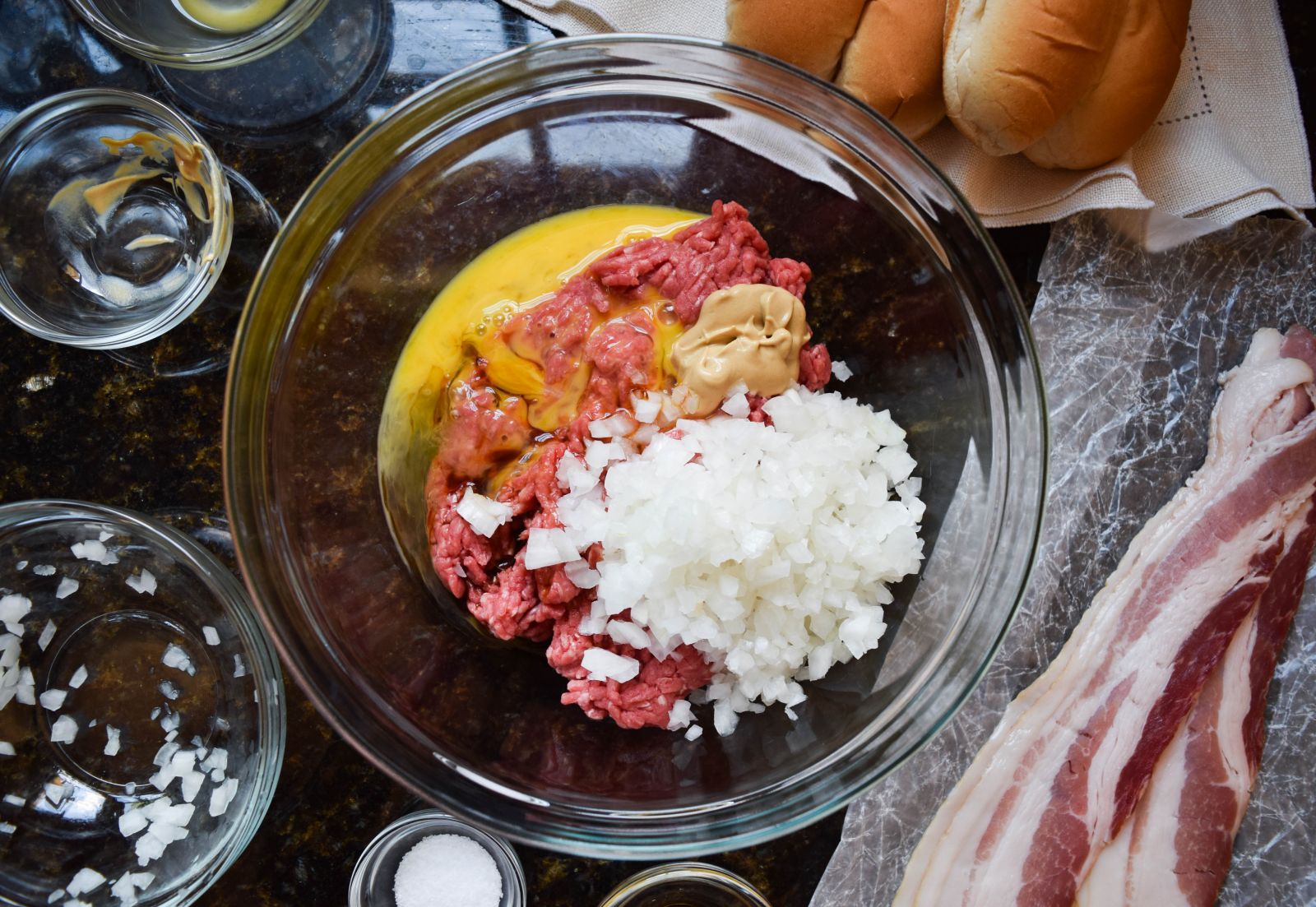 Directions: 
Place ground beef in a large bowl. 
Add the Dijon, soy sauce, onion, egg, salt, and pepper. Mix gently with a fork until all the ingredients are evenly dispersed.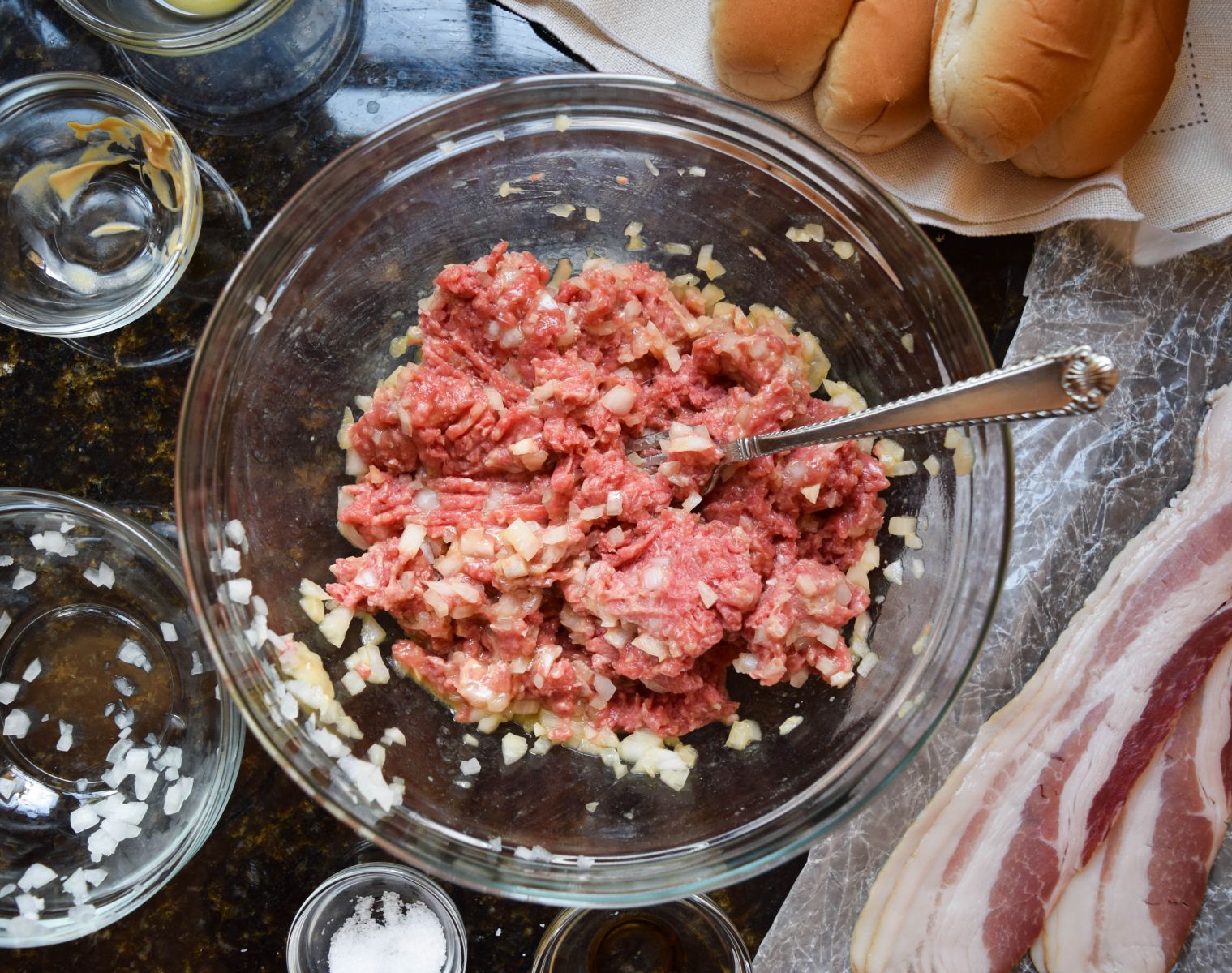 Shape the burgers into five oblong tubes. Wrap each tube with a slice of bacon. Arrange the wrapped burger-dogs on a cookie tray and place in the fridge to chill for 30 minutes. Place 10 toothpicks in a shallow dish of water and soak while the burgers are chilling.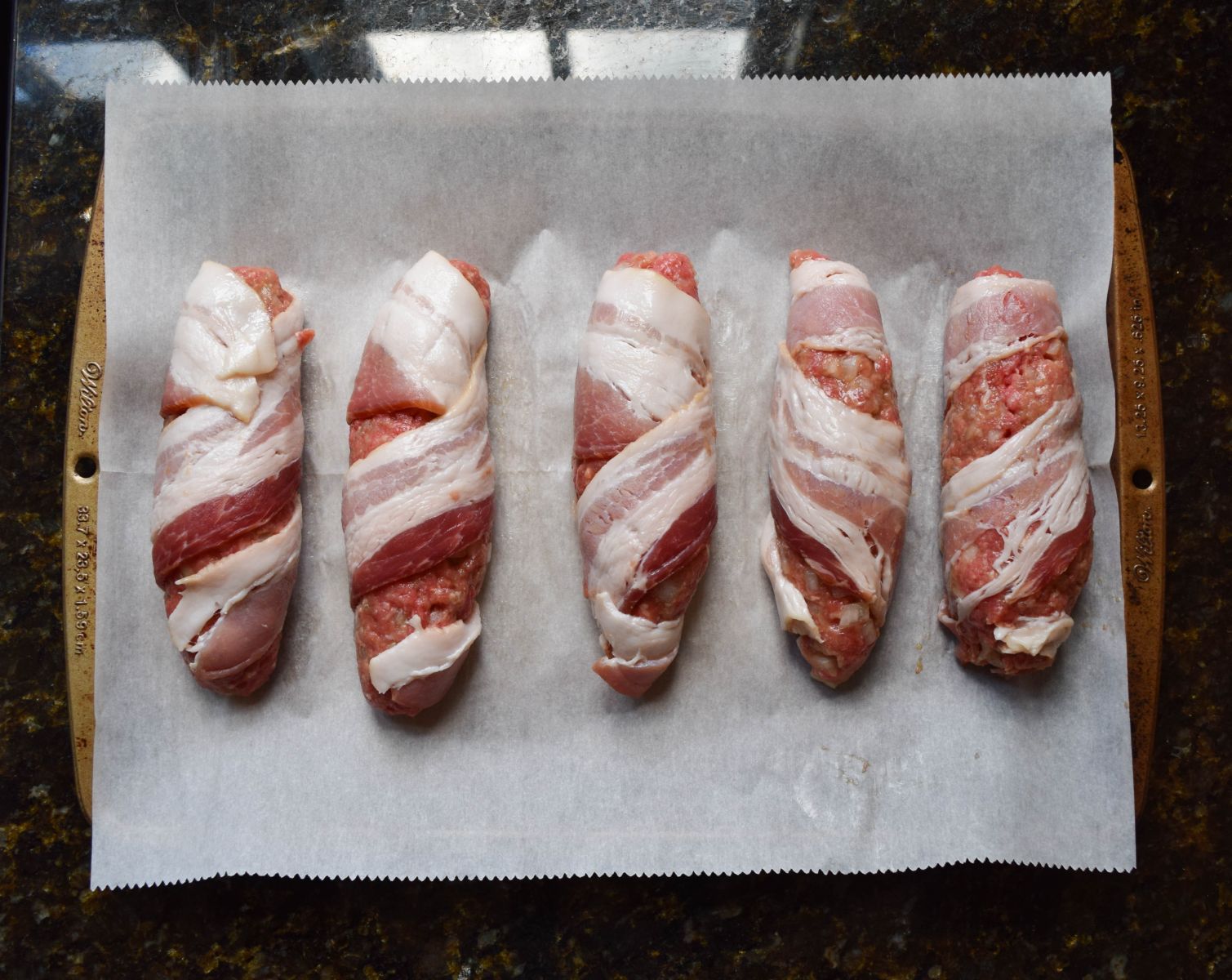 Remove burgers from the fridge and secure the bacon to the ground beef mixture with a toothpick at each end.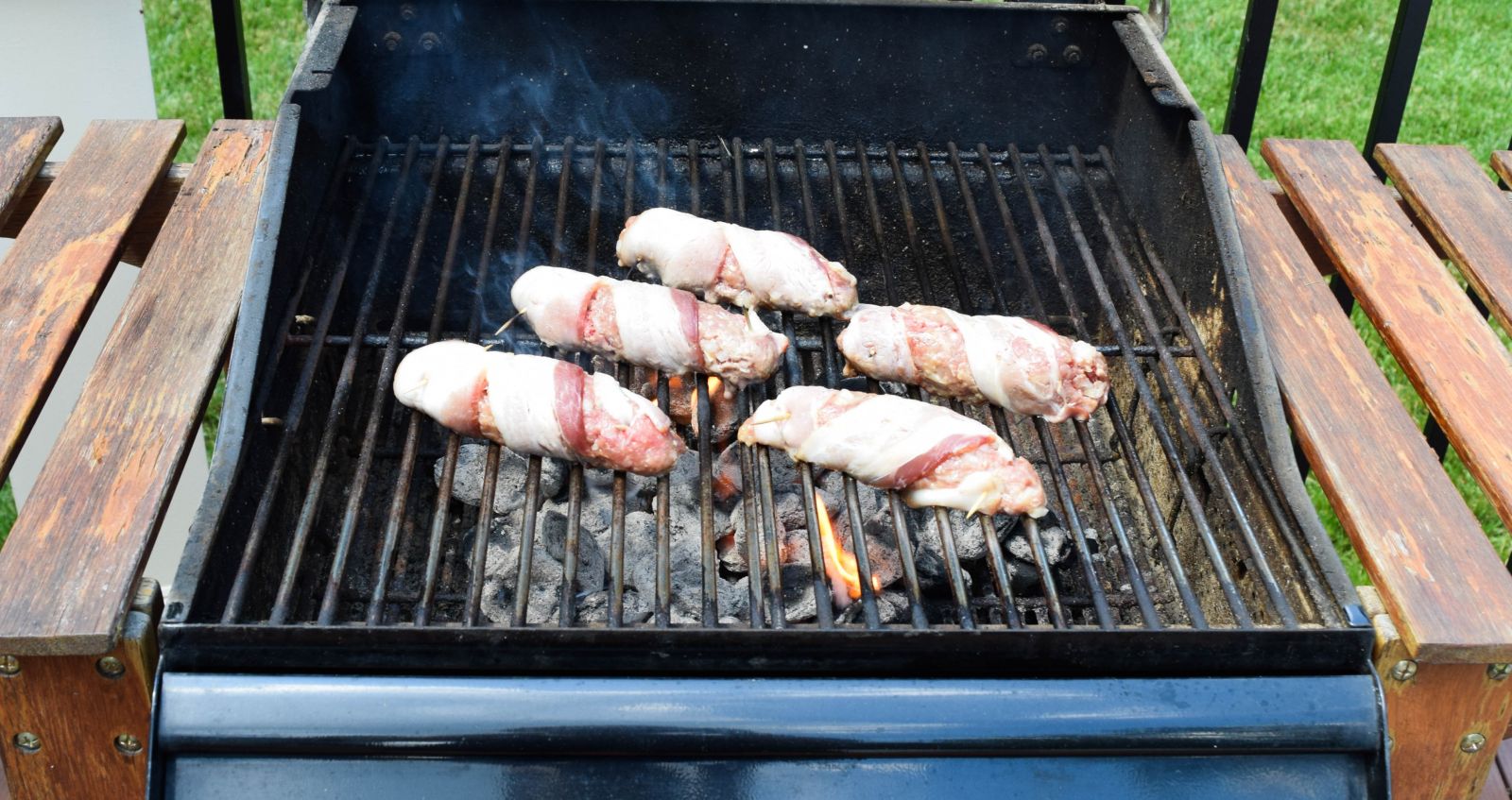 If grilling on a charcoal grill, heat the grill about 10 - 15 minutes before you are ready to cook the burgers. To make grilling a little easier, you may also want to grease the grill with some canola oil.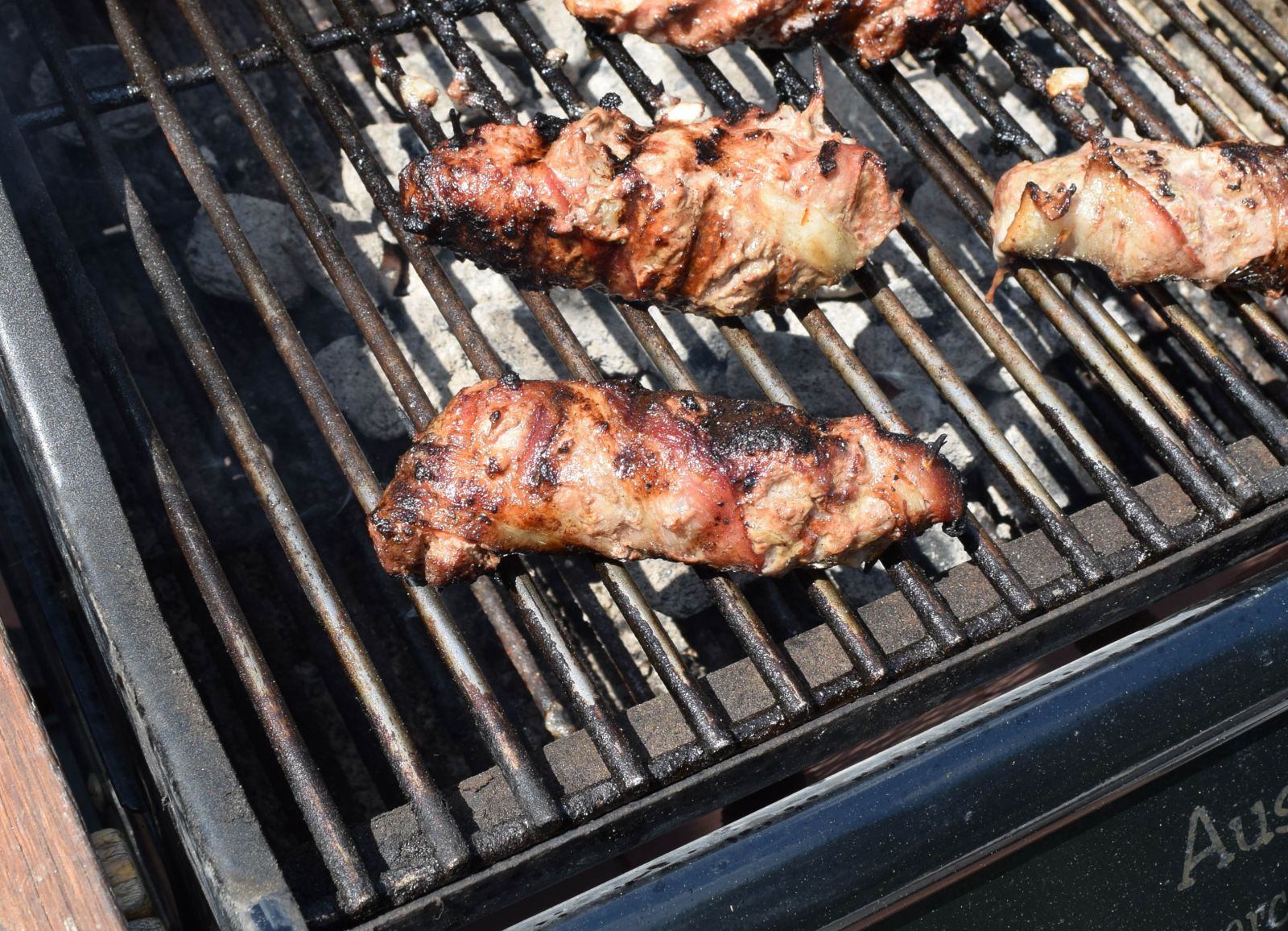 Place the burger-dogs on the hot grill and cook on the first side until the bacon is browned and crispy. Flip the burgers and repeat on the second side. Continue to cook and flip the burger-dogs until the bacon is crispy all around and the meat reaches an internal temperature of 165°F.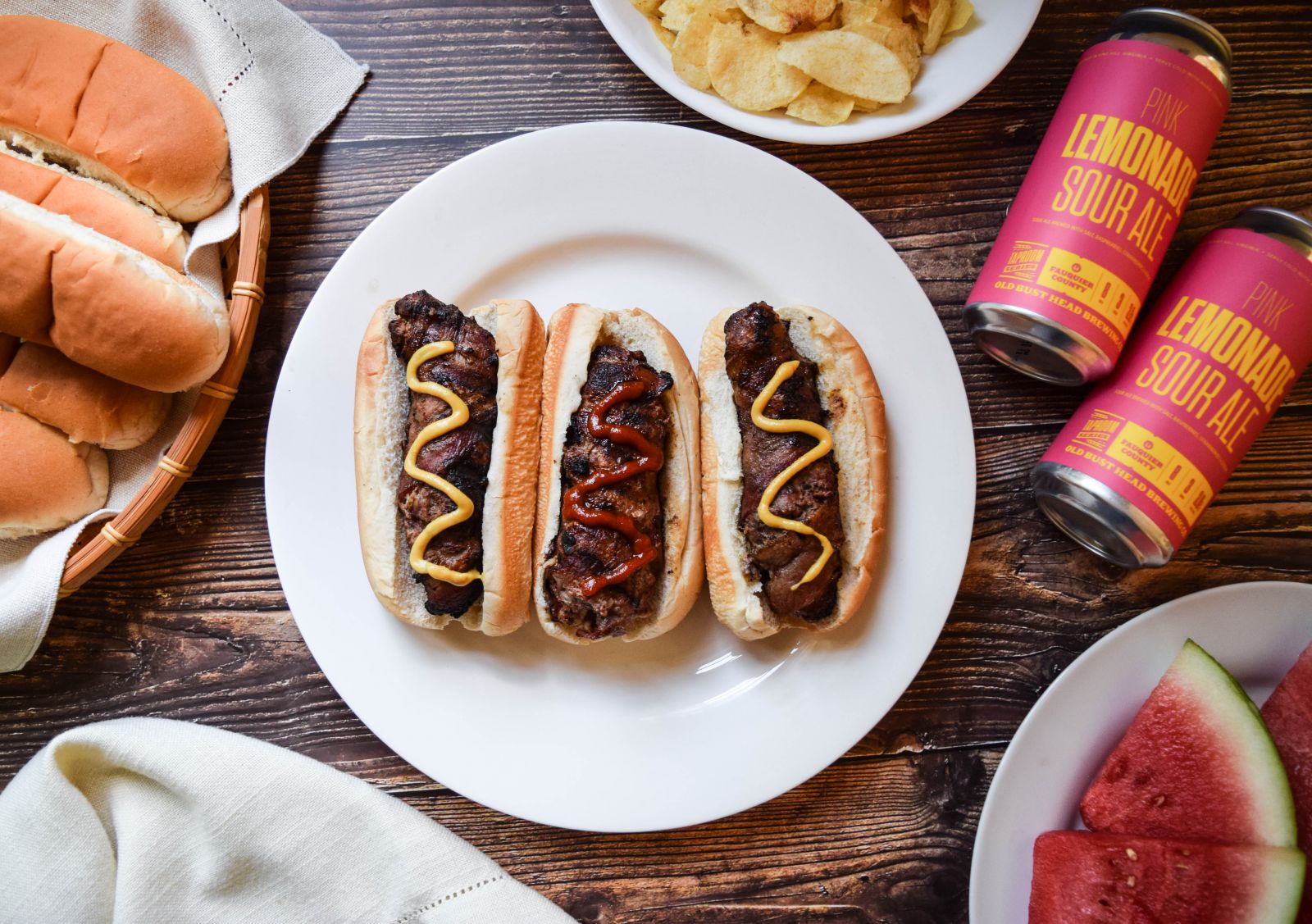 Remove from the grill and cover with aluminum foil to rest for 10 minutes. 
Place grilled burger-dogs in buns and load up with your favorite toppings. Enjoy with a chilled can of Pink Lemonade Sour Ale for the perfect summer meal!