November 22, 2021
Bangers and Mash with 2021 Barrel Aged Gold Cup Gravy
Recipe By Kaitlin Hill 

Make my Bangers and Mash with 2021 Barrel Aged Gold Cup Gravy for a super cozy meal on chilly winter nights. Hot mashed potatoes and succulent sausages get slathered in onion gravy for a meal that is as hearty as it is easy to make. I boost the flavor of the traditional onion gravy with the addition of Old Bust Head's 2021 Barrel Aged Gold Cup, which adds extra richness and a velvety texture. This meal is meant for two, but is easily multiplied for extra mouths or leftovers.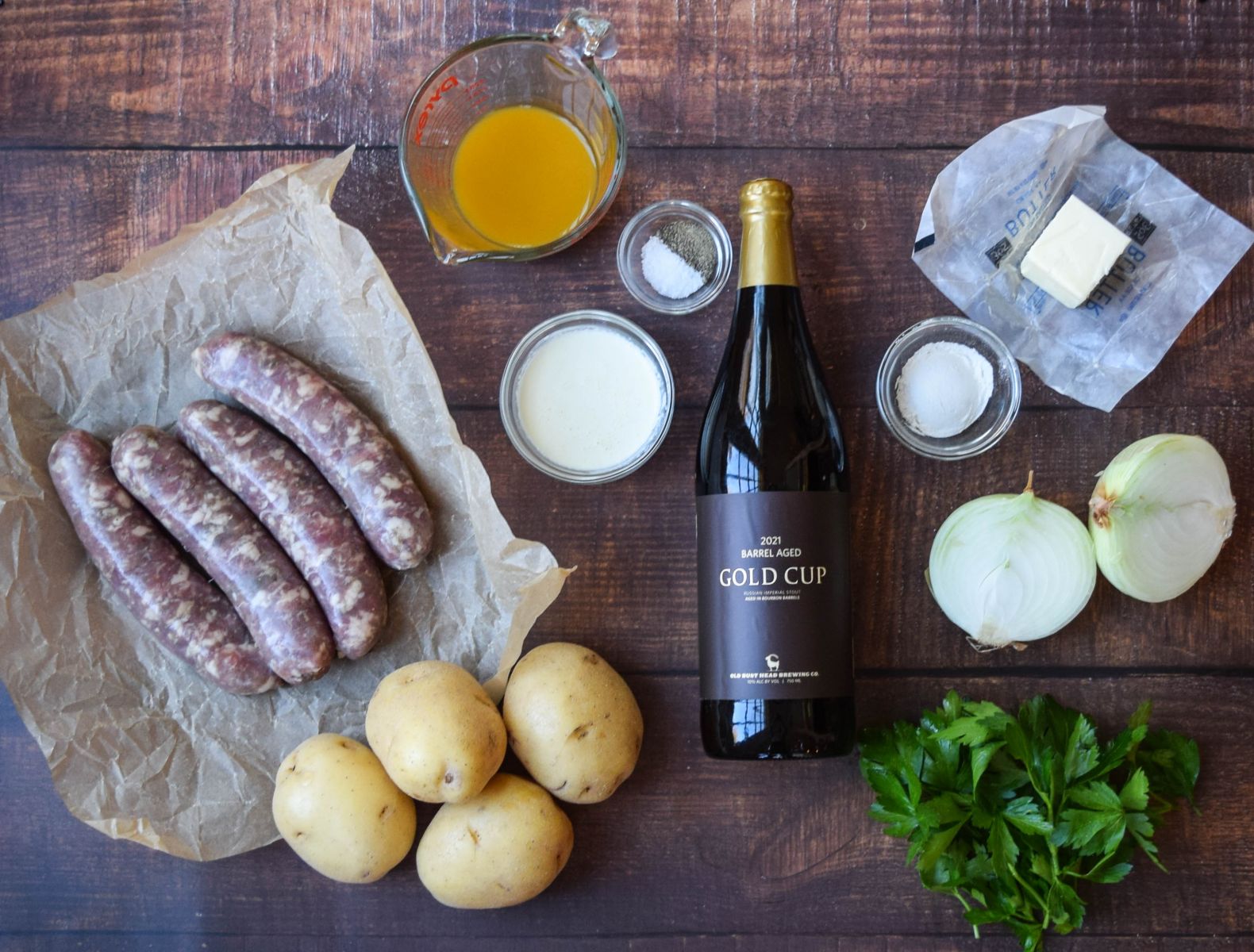 Ingredients: 
1-½ pounds of Yukon Gold potatoes (about 4 medium) 
2 tablespoons of heavy cream, at room temperature  
4 tablespoons of unsalted butter, at room temperature
1 tablespoon of all-purpose flour 
1 yellow onion, thinly sliced  
4 fresh Banger sausages (or favorite pork sausages)
6 ounces of 2021 Barrel Aged Gold Cup
¼ cup of vegetable stock 
Salt and pepper, to taste 
¼ cup of chopped parsley 
Directions: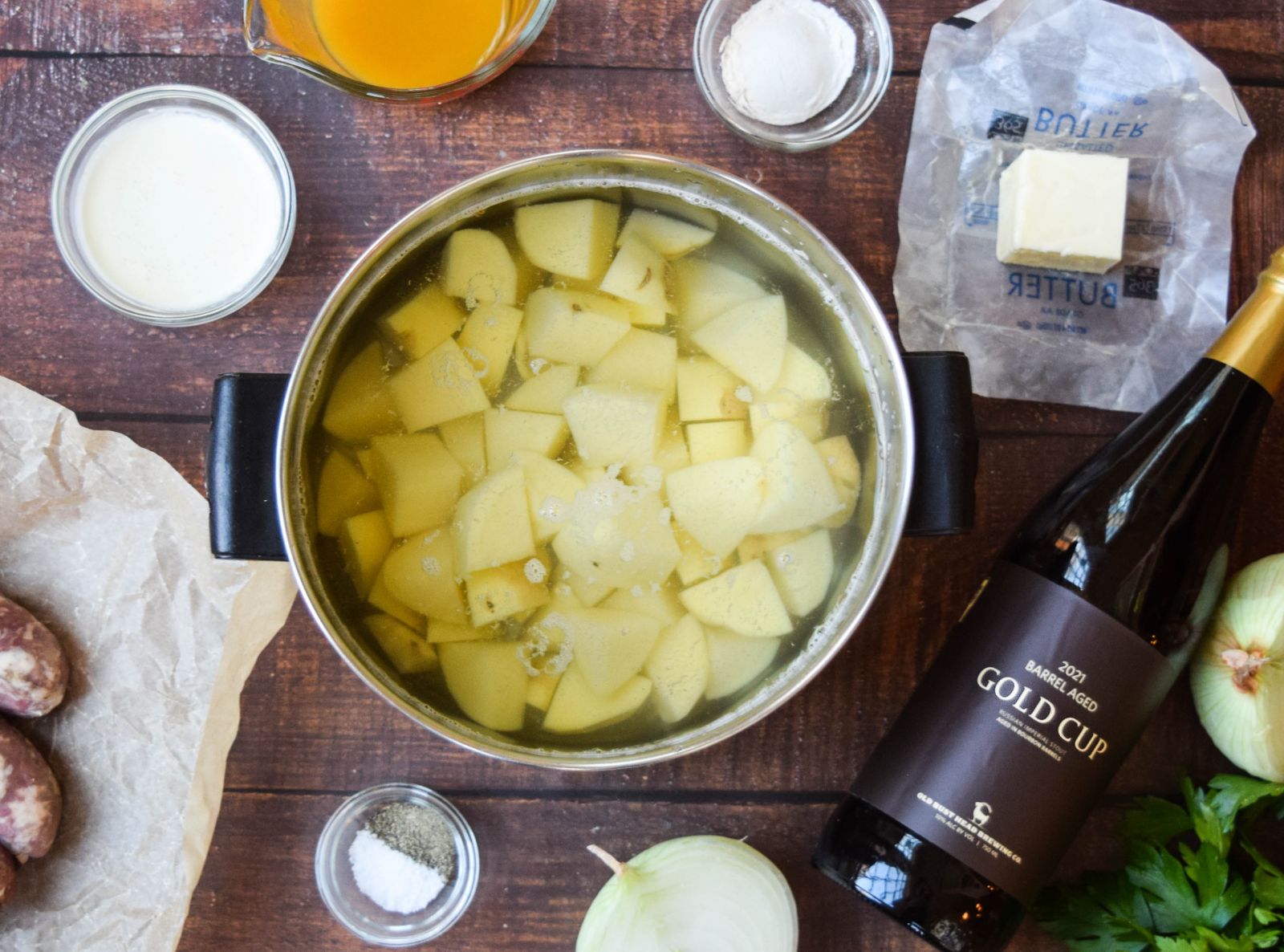 To make the mashed potatoes, peel the potatoes and cut them into one-inch cubes. Place the potato cubes in a medium-sized pot and cover them with cold water. Set the pot over medium-high heat. Bring the water to a boil, season generously with salt, and cook the potatoes for 10 – 15 minutes until fork tender.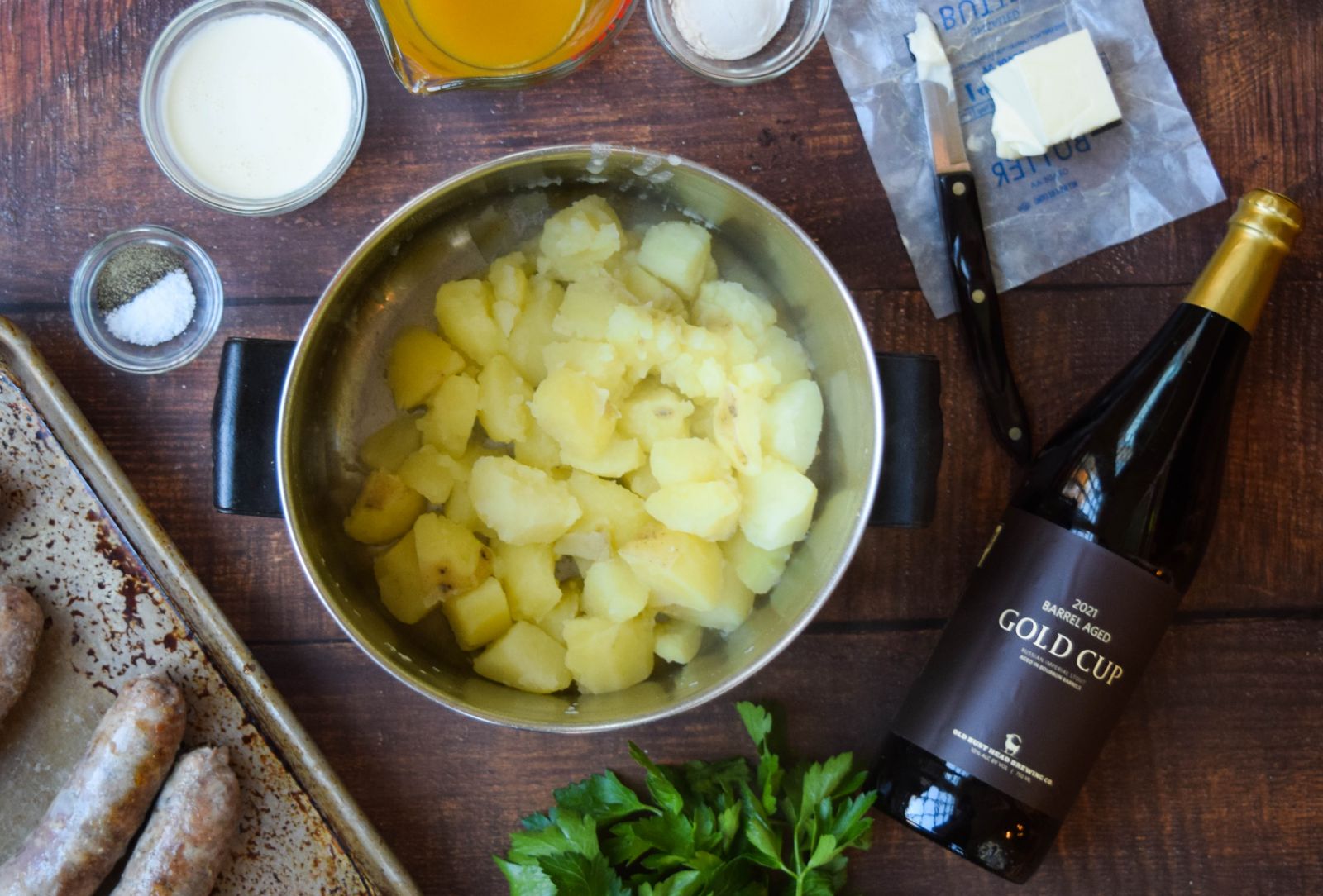 Drain the potatoes and return them to the pot set over low heat. Cook them for 1 – 2 additional minutes to let any residual water evaporate.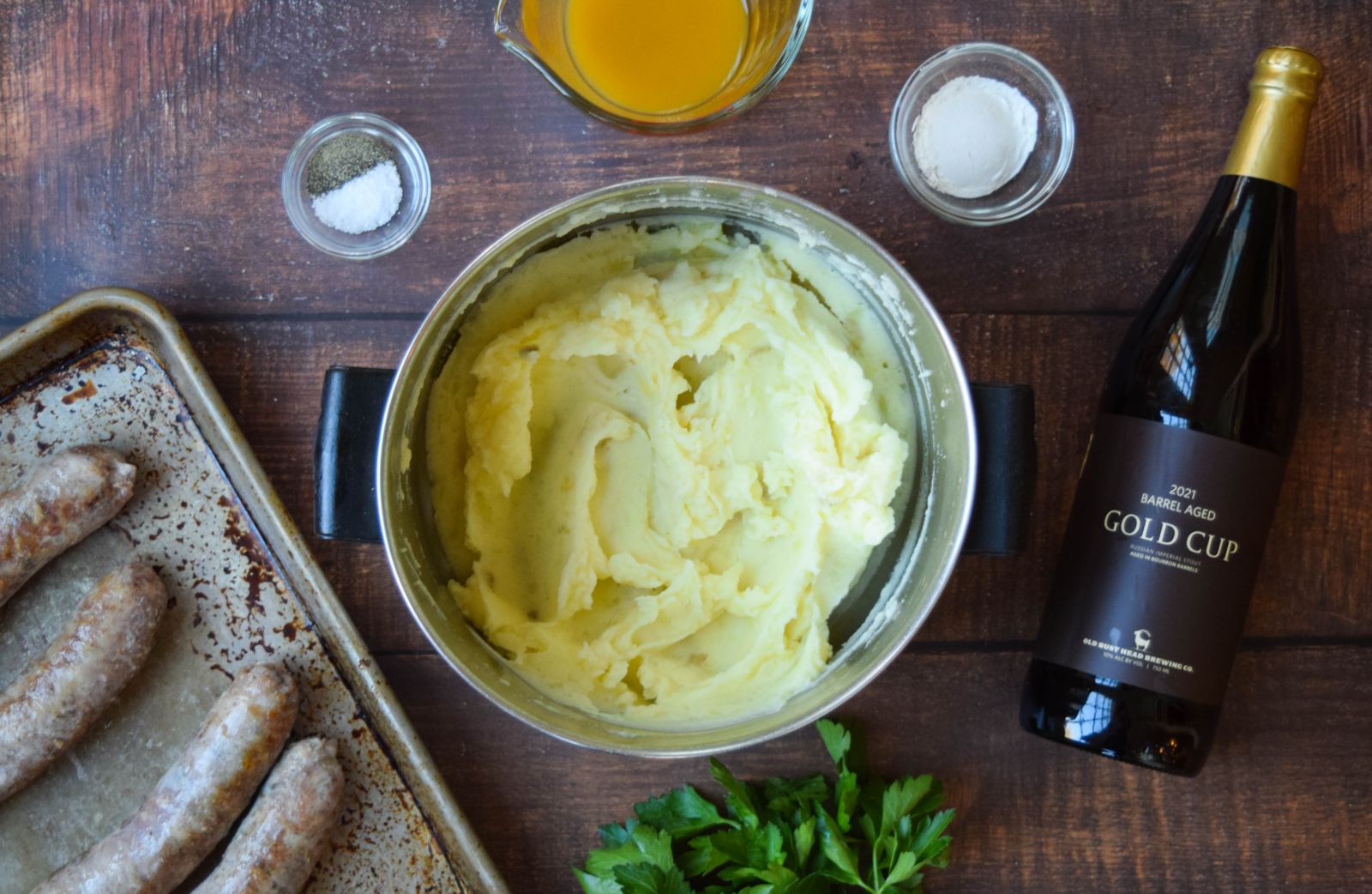 Using a potato masher, mash the potatoes until smooth. Add the cream and three tablespoons of the butter. Season with salt and pepper, taste, and adjust seasoning as desired. Cover the pot and set aside to keep warm.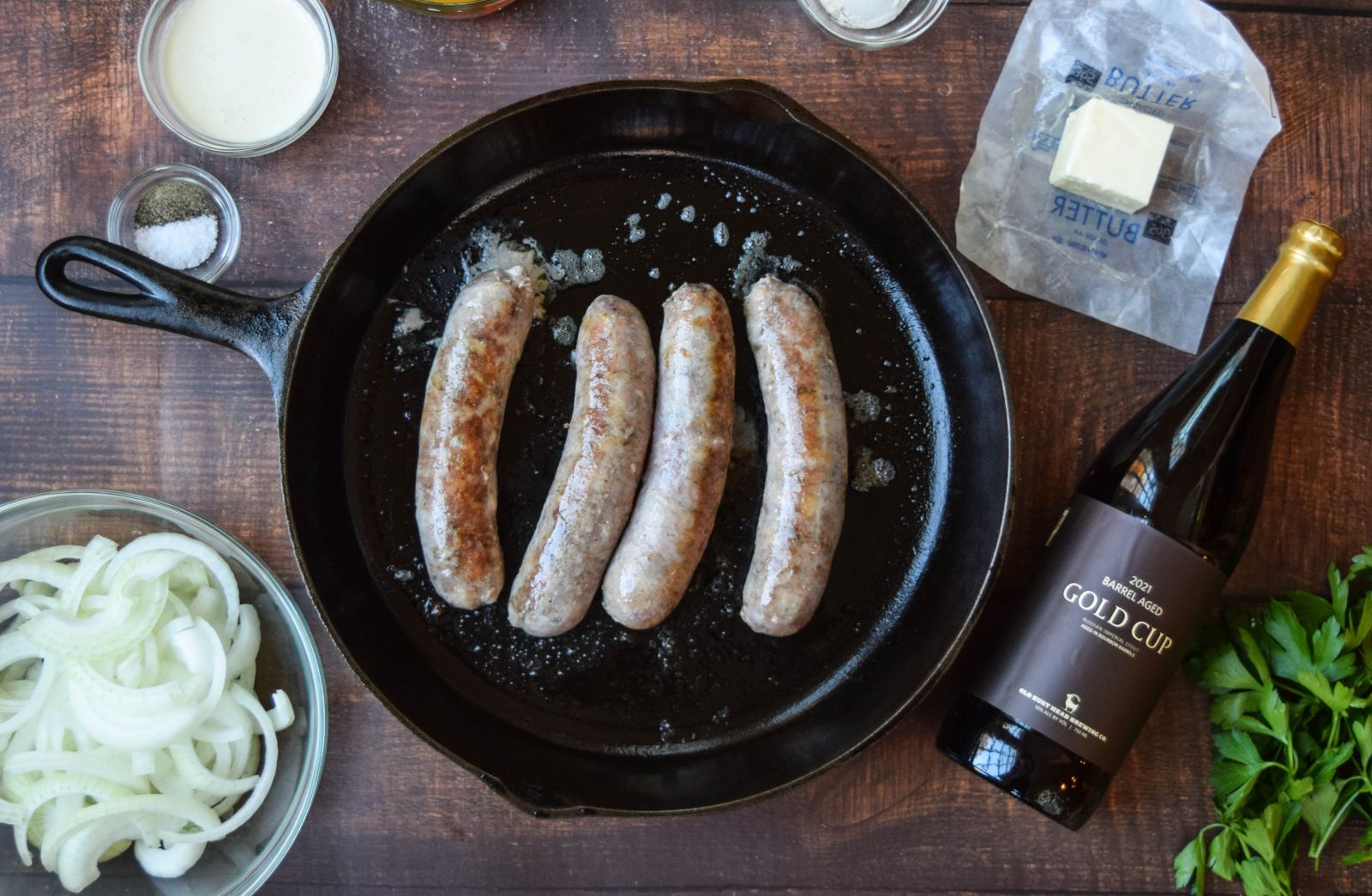 Place the sausages in a cast iron skillet and cook 2 – 3 minutes on each side until browned. Remove the sausages from the pan and set aside.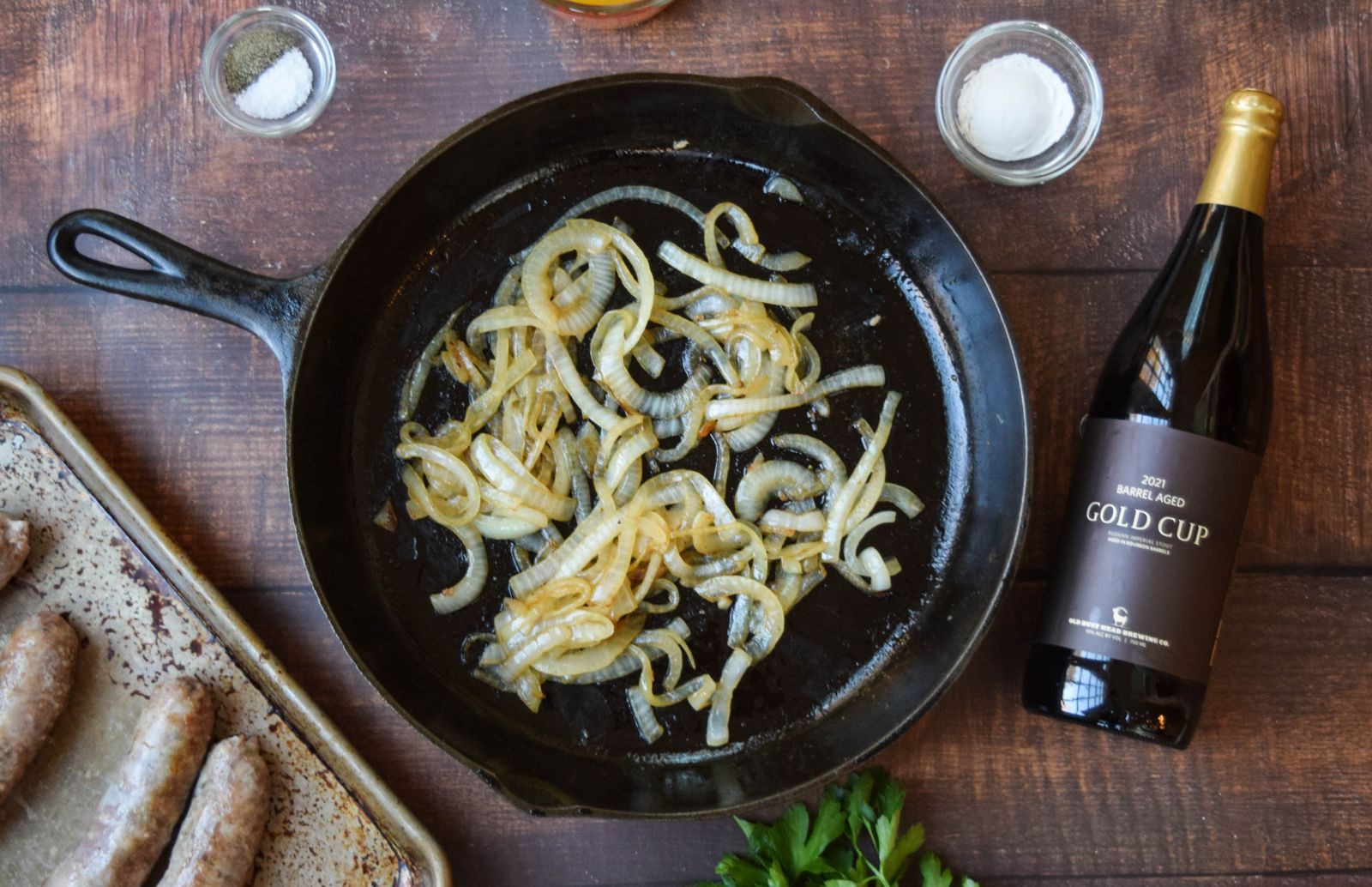 Add the remaining tablespoon of butter to the skillet set over medium heat. Add the onion slices and a generous pinch of salt and pepper. Cook the onions, stirring occasionally, until tender and caramelized. This will take about 8 minutes.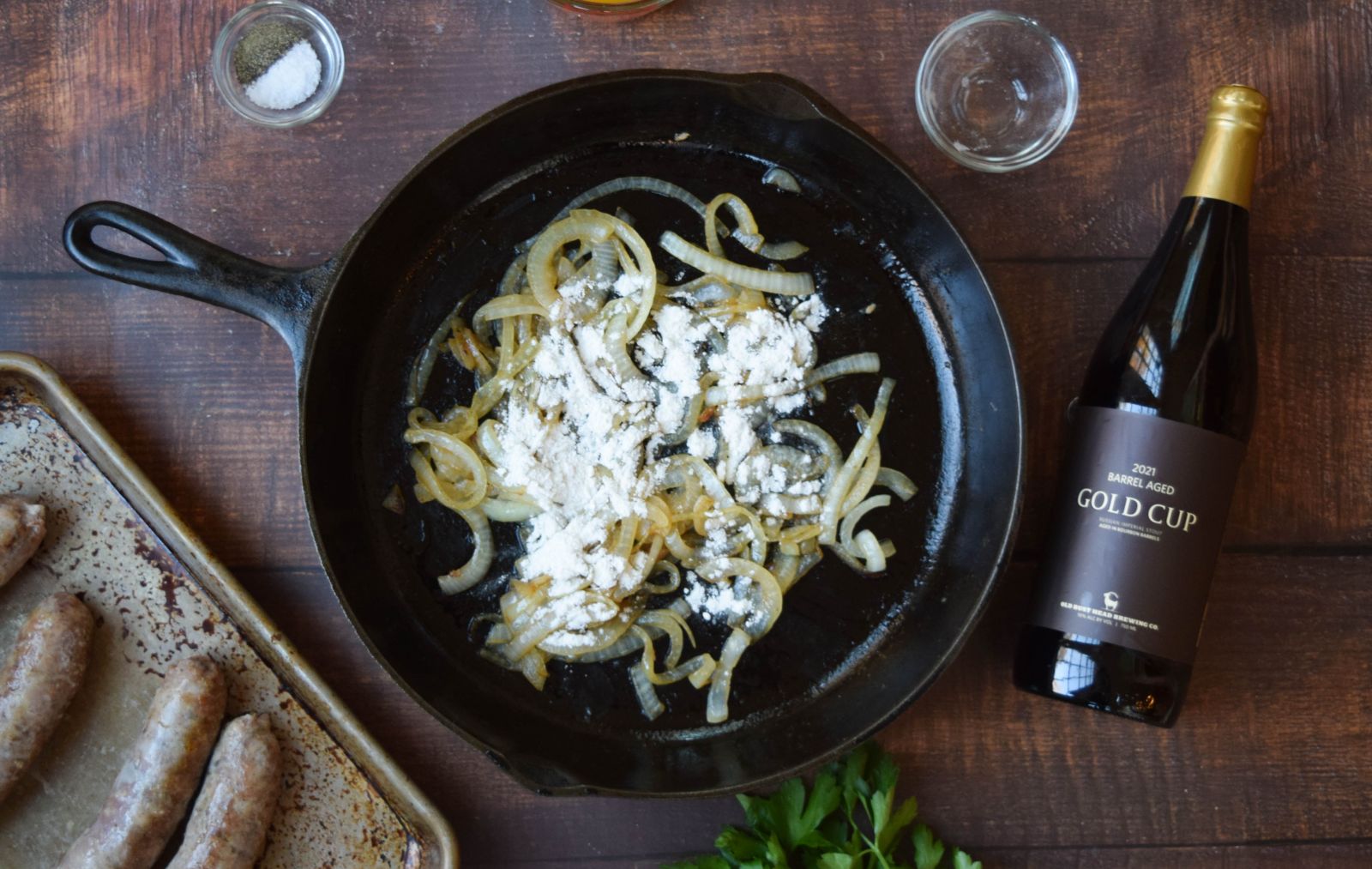 Add the flour to the onions and stir to coat. Cook for 1 – 2 minutes until there are no pockets of uncooked flour.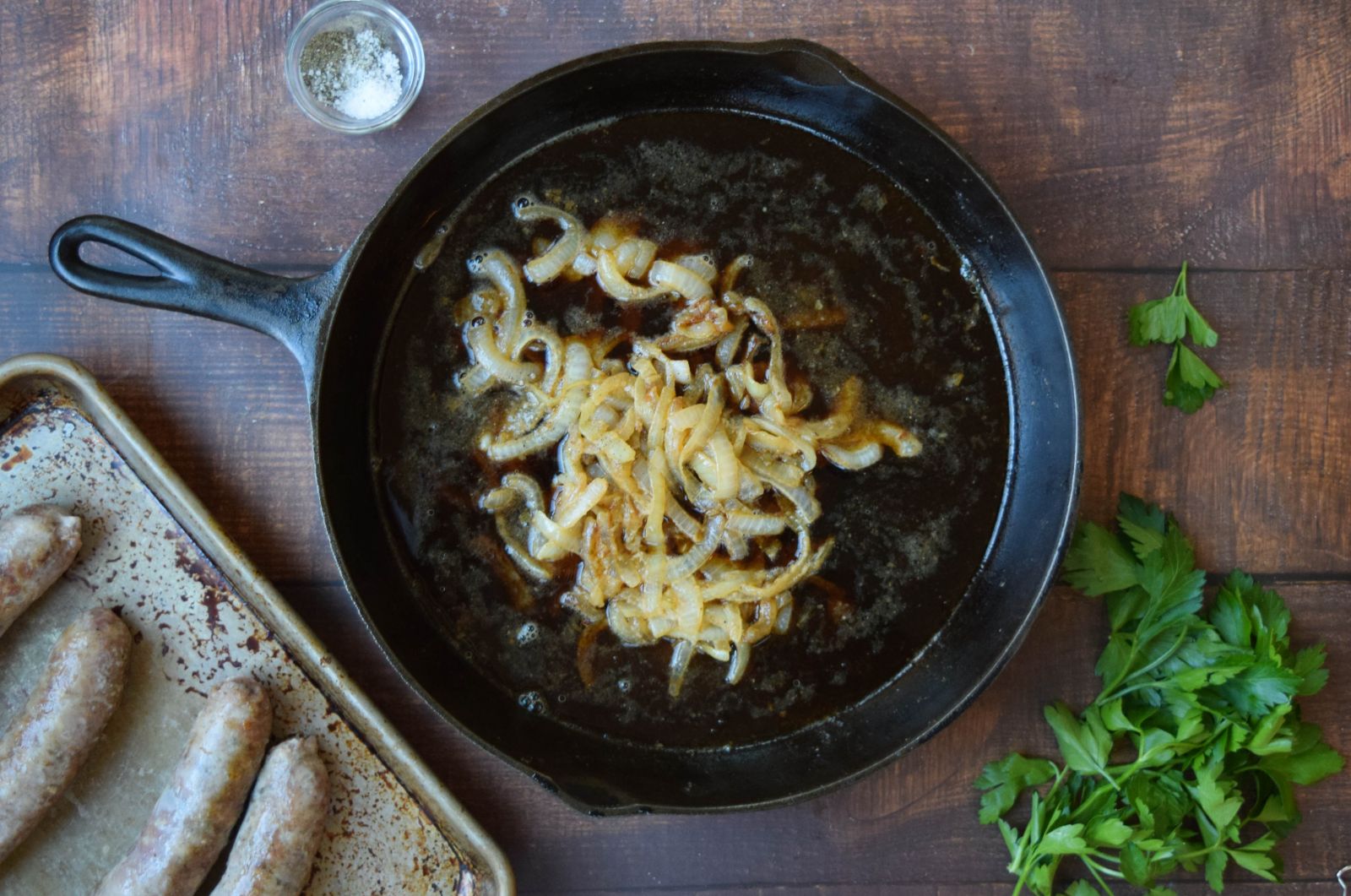 Add the vegetable broth and beer. Stir to combine and cook for 3 – 4 minutes until the sauce starts to thicken. Add the sausages back in and cook for an additional 4 – 5 minutes until the gravy is thick and the sausages are heated through to 165°F.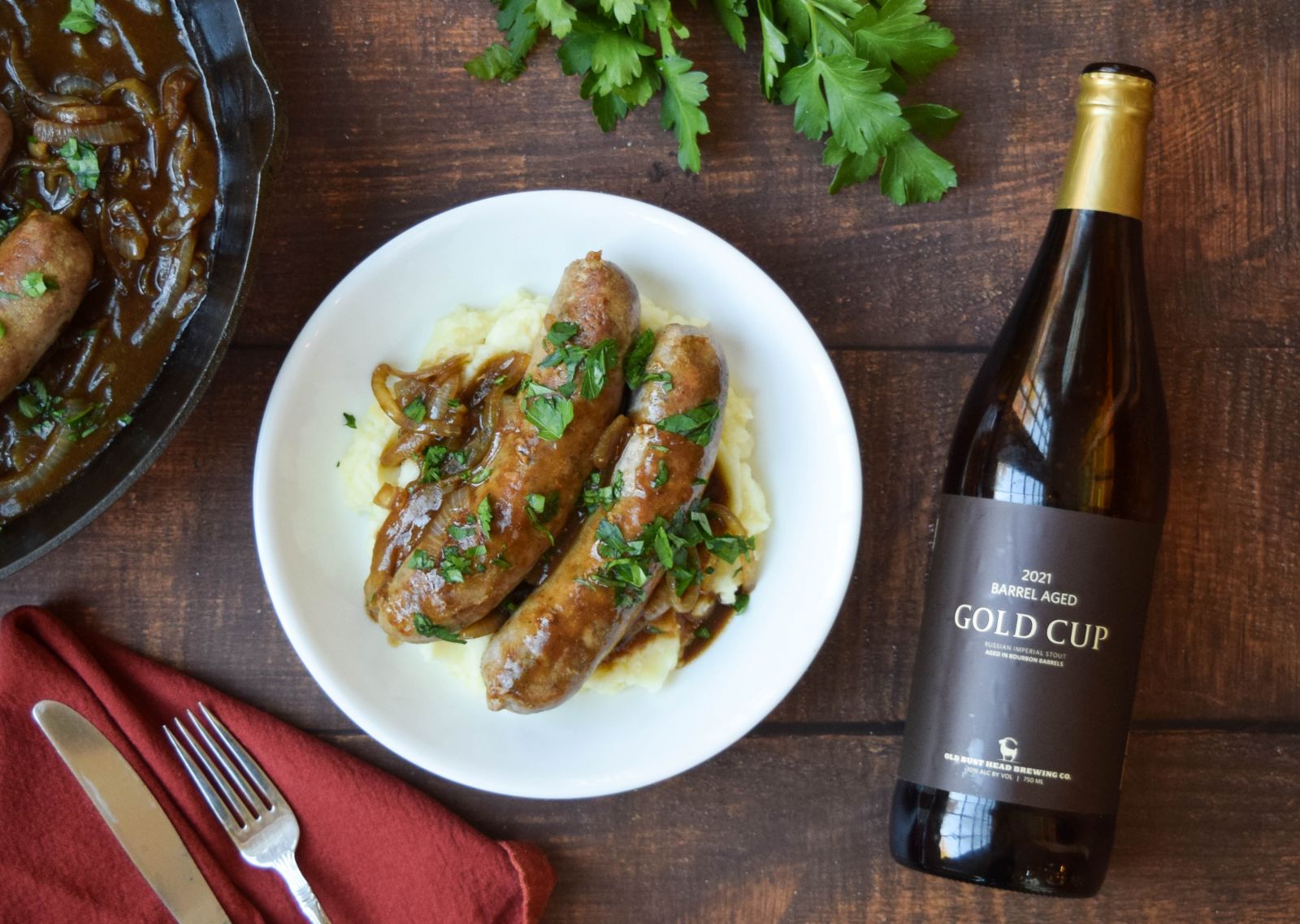 Serve the sausages and gravy over hot mashed potatoes with a sprinkle of parsley. Enjoy with the rest of your Gold Cup!