November 18, 2019
Beef Tenderloin with Chinquapin Chestnut Porter Sauce
By Kaitlin Hill 
Elegant dinners don't have to be labor intensive and can be as simple as a quick sauce and a good cut of meat. My Beef Tenderloin with Chinquapin Chestnut Porter Sauce does the trick and is ready in thirty minutes. The beer is cooked with a touch of brown sugar, until slightly syrupy. The porter's notes of chestnuts, cocoa and coffee add a slight sweetness to this otherwise savory dish and pair beautifully with the rich cut of meat. Serve this easy main dish with your favorite vegetable on the side for a high-end bite any night of the week. 
Serves: 2 
Time: 30 minutes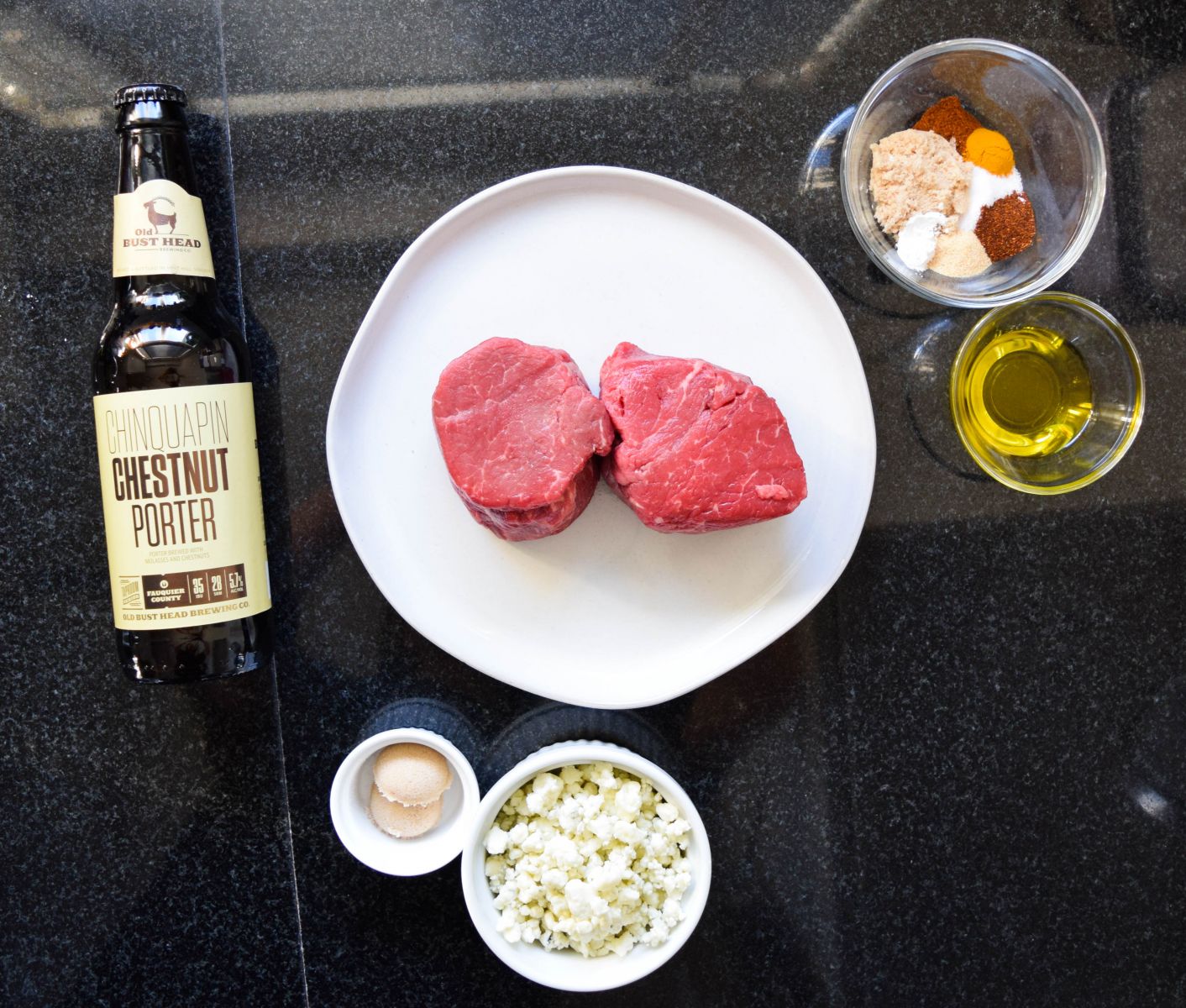 Ingredients: 
2 tablespoons of kosher salt 
2 teaspoons of brown sugar 
¼ teaspoon of cornstarch 
¼ teaspoon of garlic powder 
¼ teaspoon of turmeric 
½ teaspoon of paprika 
½ teaspoon of chili powder 
2 (4 – 6 ounce) beef tenderloin steaks 
1 tablespoon of olive oil 
 
For the sauce: 
6 ounces of Chinquapin Chestnut Porter 
2 tablespoons of brown sugar 
Crumbled Blue Cheese (optional) 
Directions: 
Preheat the oven to 450°F. 
In a small bowl, mix together the salt, brown sugar, cornstarch, garlic powder, turmeric, paprika, and chili powder. 
Rub the spice mix all over the tenderloin steaks.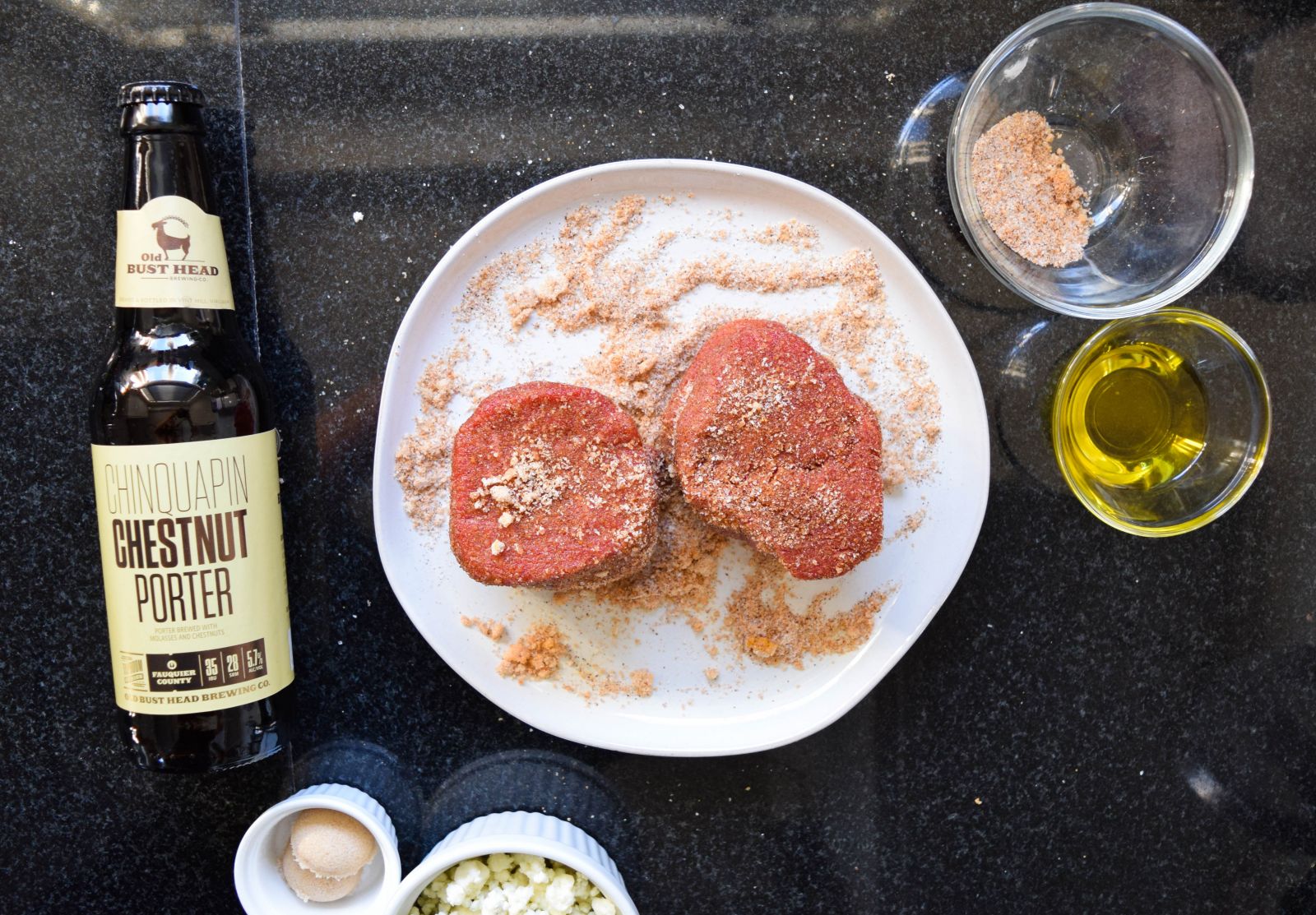 Heat the olive oil in a cast-iron skillet or other oven-safe sauté pan set over medium-high heat. When the oil is hot, add the steaks. Cook for 2 – 3 minutes on each side until browned.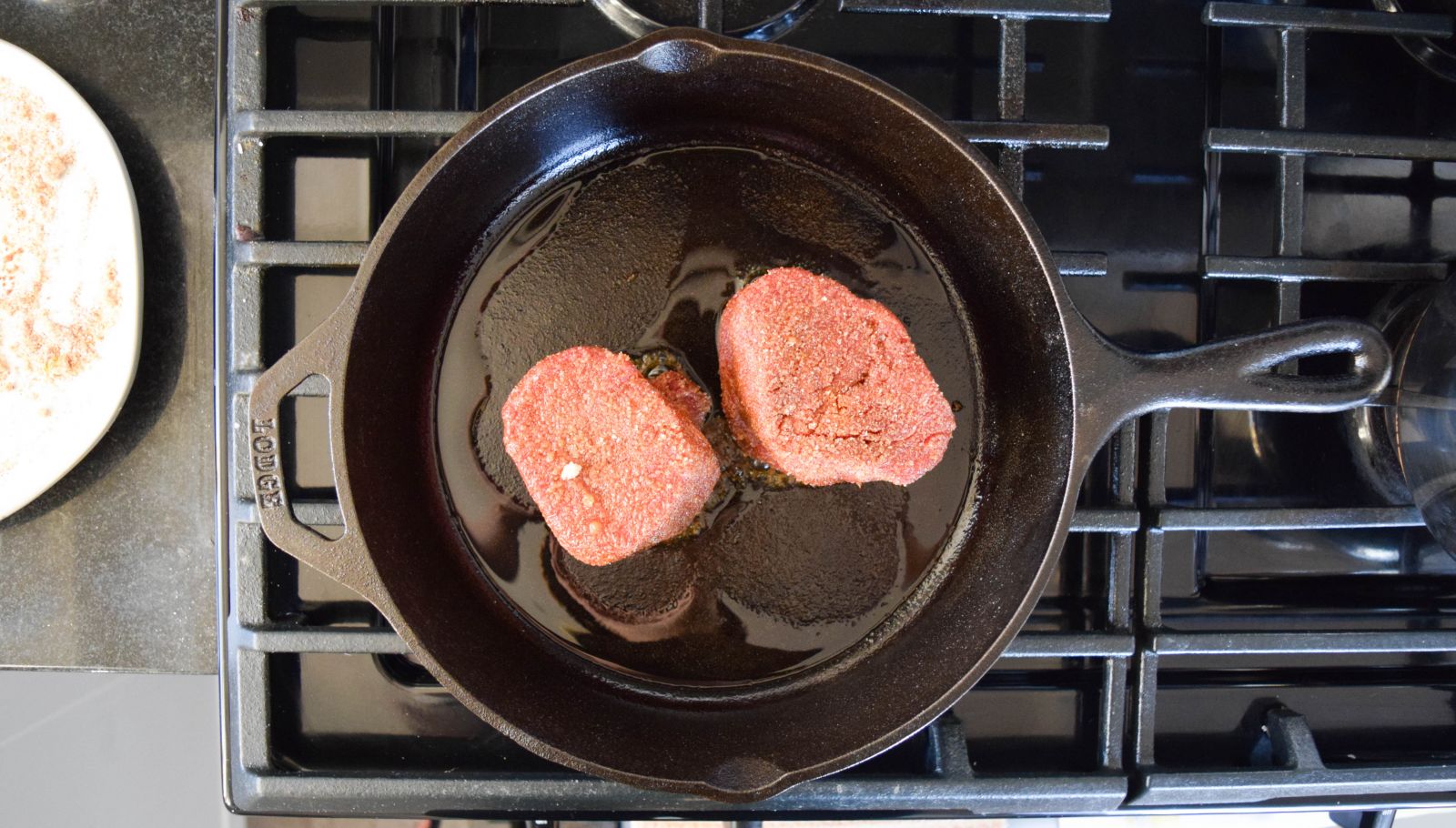 When the steaks are browned on both sides, transfer the steaks to the preheated oven to cook to your desired doneness. Cooking time will depend on steak thickness. I cooked mine for 4 minutes for a rare, internal temperature of 125°F.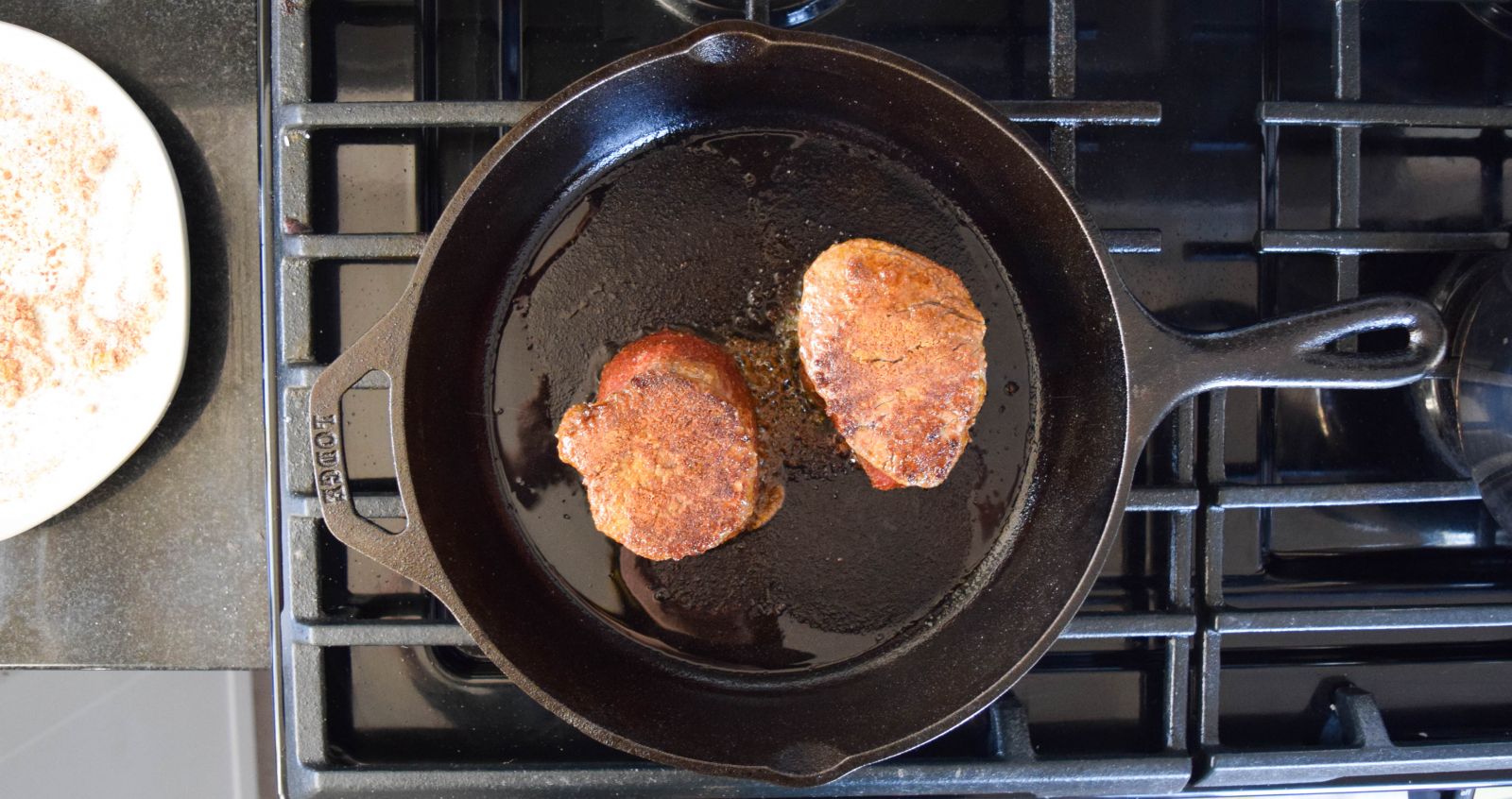 When the steaks are cooked to your preferred doneness, remove the steaks from the oven, cover with foil and let them rest for 10 minutes.
While the steaks are resting, make the sauce. Place the porter and brown sugar in a small saucepot set over medium-high heat. Boil the beer for 6-8 minutes until it has reduced and become slightly syrupy.  Remove from heat and set aside.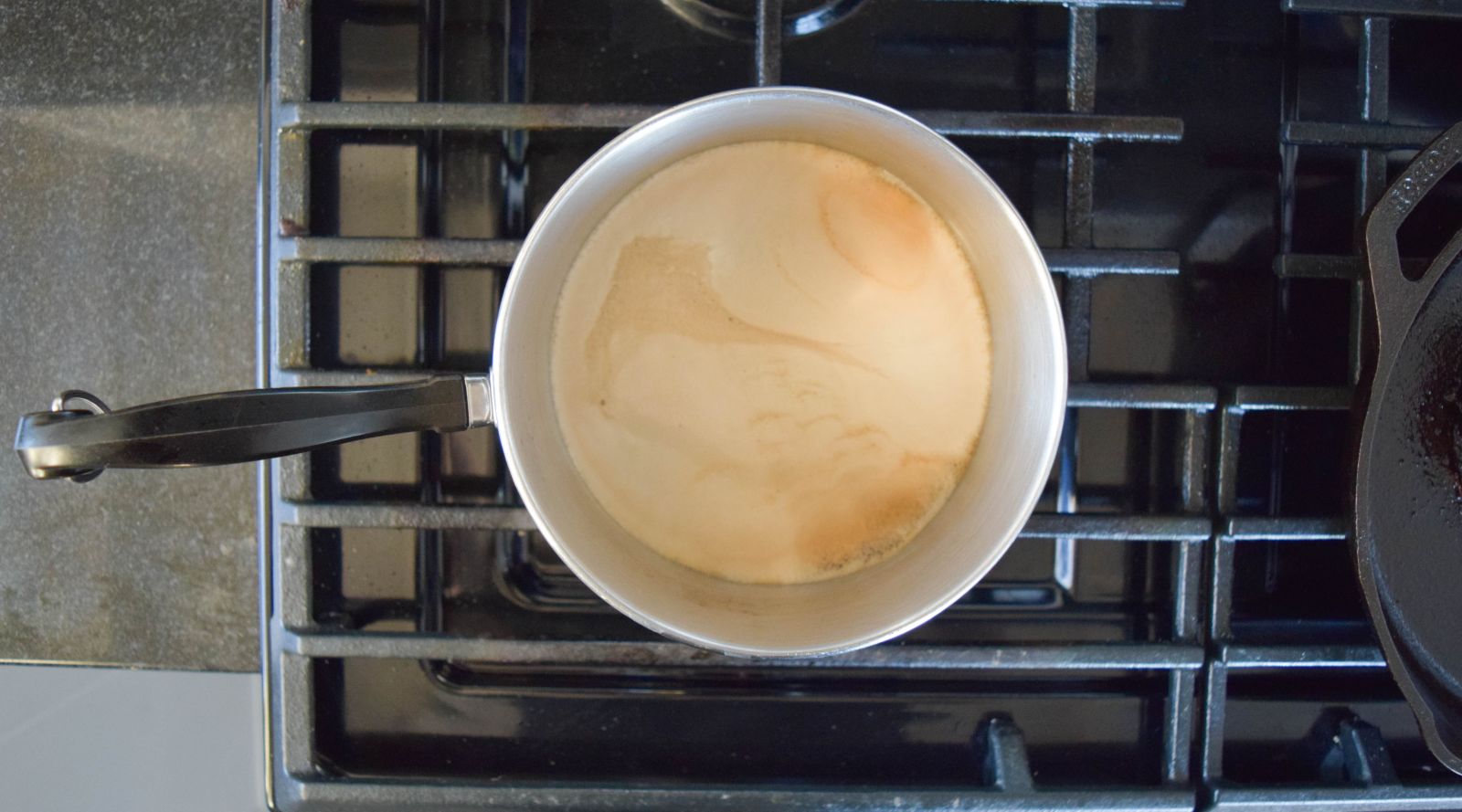 To serve, slice the steaks against the grain in quarter inch slices, drizzle with sauce and sprinkle with crumbled blue cheese, if desired. Serve immediately.