February 19, 2018
Beer Dinner at Red's Table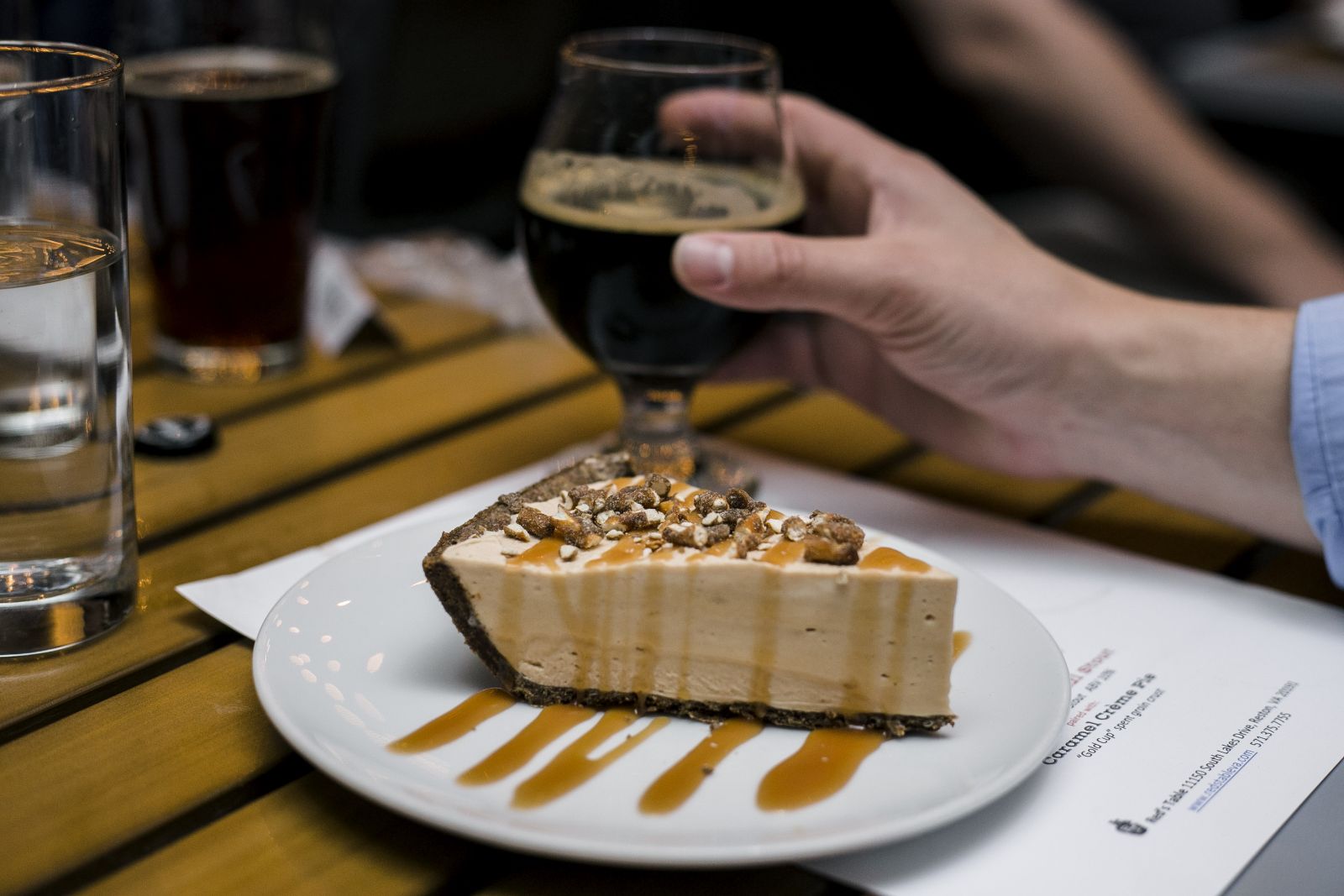 The Dinner
We love to eat, almost as much as we love to drink beer. Over the weekend, a team from Old Bust Head drove out to Red's Table in Reston, Va for their Beer Dinner. There we sampled a four-course menu prepared by Executive Chef Kevin Ettenson, each paired with one of our beers.

Butternut Squash Soup with sage oil and crostini 
The Pairings
The dinner started with a "Welcome Beer," our Table Talk Belgian Wit –the perfect way to get everyone around the tables talking. From there we enjoyed Vixen Irish Red, paired with Butternut Squash Soup, ExtraExtraOrdinary DIPA with a Mince Meat Hand Pie, Graffiti House IPA paired with Chicken Curry, and Gold Cup Imperial Stout with a Caramel Créme Pie.

Mince Meat Hand Pie with shredded beef, currants and apples.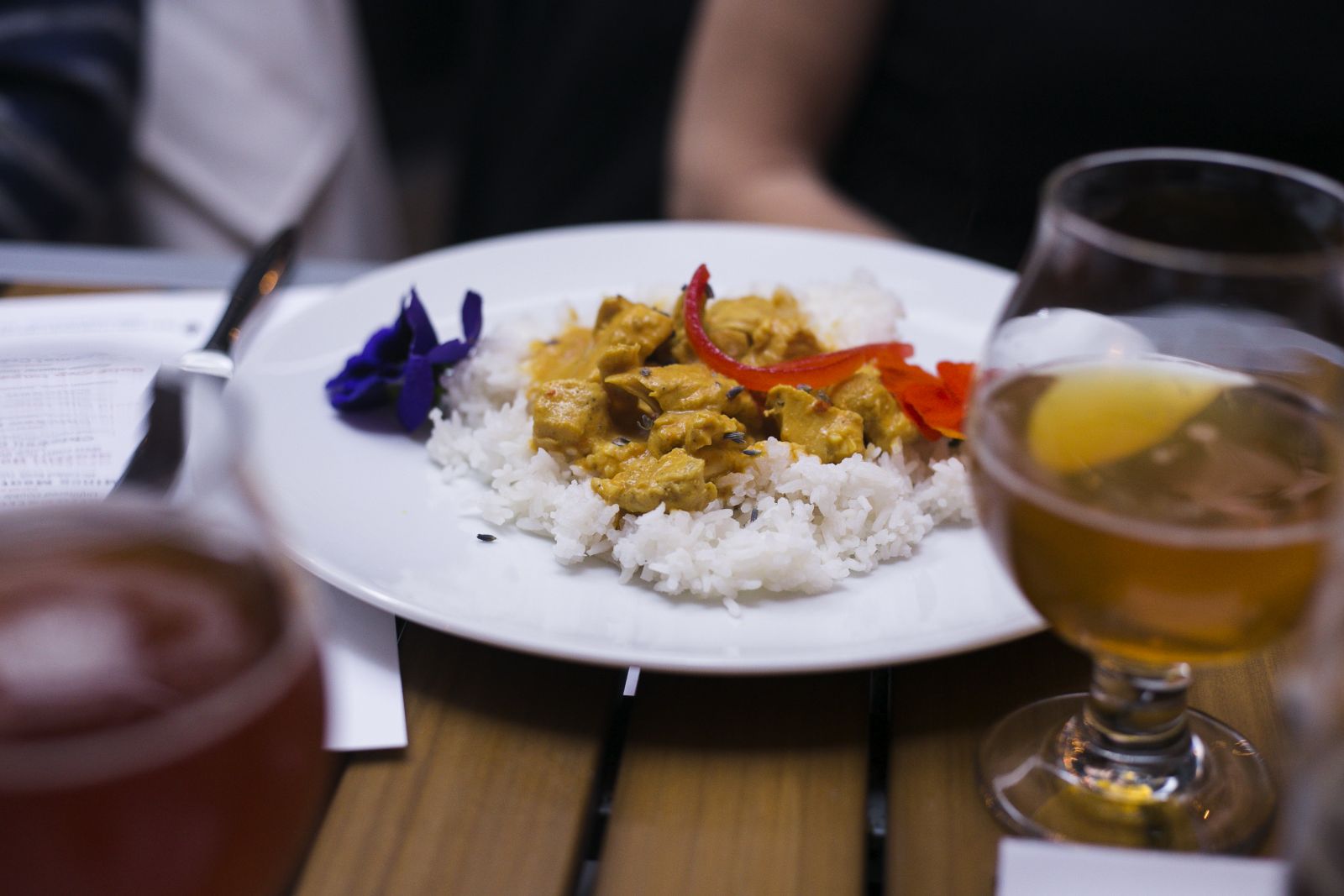 Chicken with coconut curry, jasmine rice, and lavender 
The Highlights
While everything was delicious, (trust us, there were a lot of clean plates at the table), there were a few standouts that evening. Graffiti House's tropical hop aroma and flavor cut through a touch of heat in the creamy coconut chicken curry. The meal finished with a Caramel Créme Pie topped with pretzels and a bourbon caramel sauce. The pie was especially memorable because of its Gold Cup spent grain crust made with dehydrated malted barley milled finely to use as flour. 
Any opportunity to partner with a local business in Virginia is great in our book, and it was a treat for us to go to this dinner at Red's Table. We can't wait to come back to see what else they have in store!