March 30, 2018
Bleu & Brew Beer & Cheese Pairing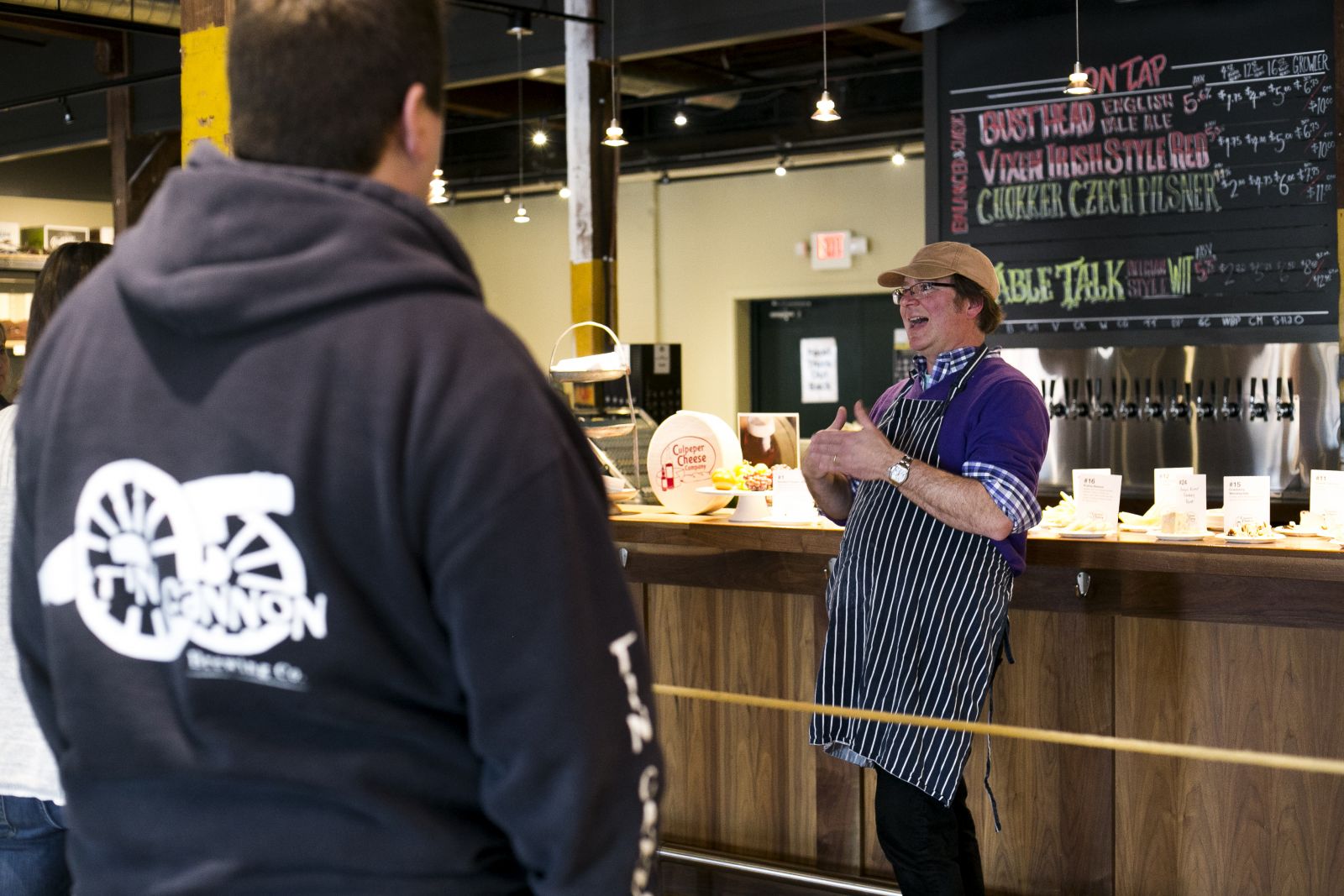 With Bleu & Brew just a few weeks away, (Saturday, May 12th!)  we invited the participating breweries out to the taproom to meet our cheesemonger, Jeffery Mitchell, from Culpeper Cheese Company. Jeffery is an American Cheese Society Certified Cheese Professional, one of fewer than 1,000 Certified Cheese Professionals in North America. It was a great opportunity to crack open a few beers and sample the different cheeses with his expert knowledge and advice on hand. 
We did all of this for you, of course, in an effort to find the perfect pairings for the upcoming festival.
Okay, we also really wanted to eat some cheese.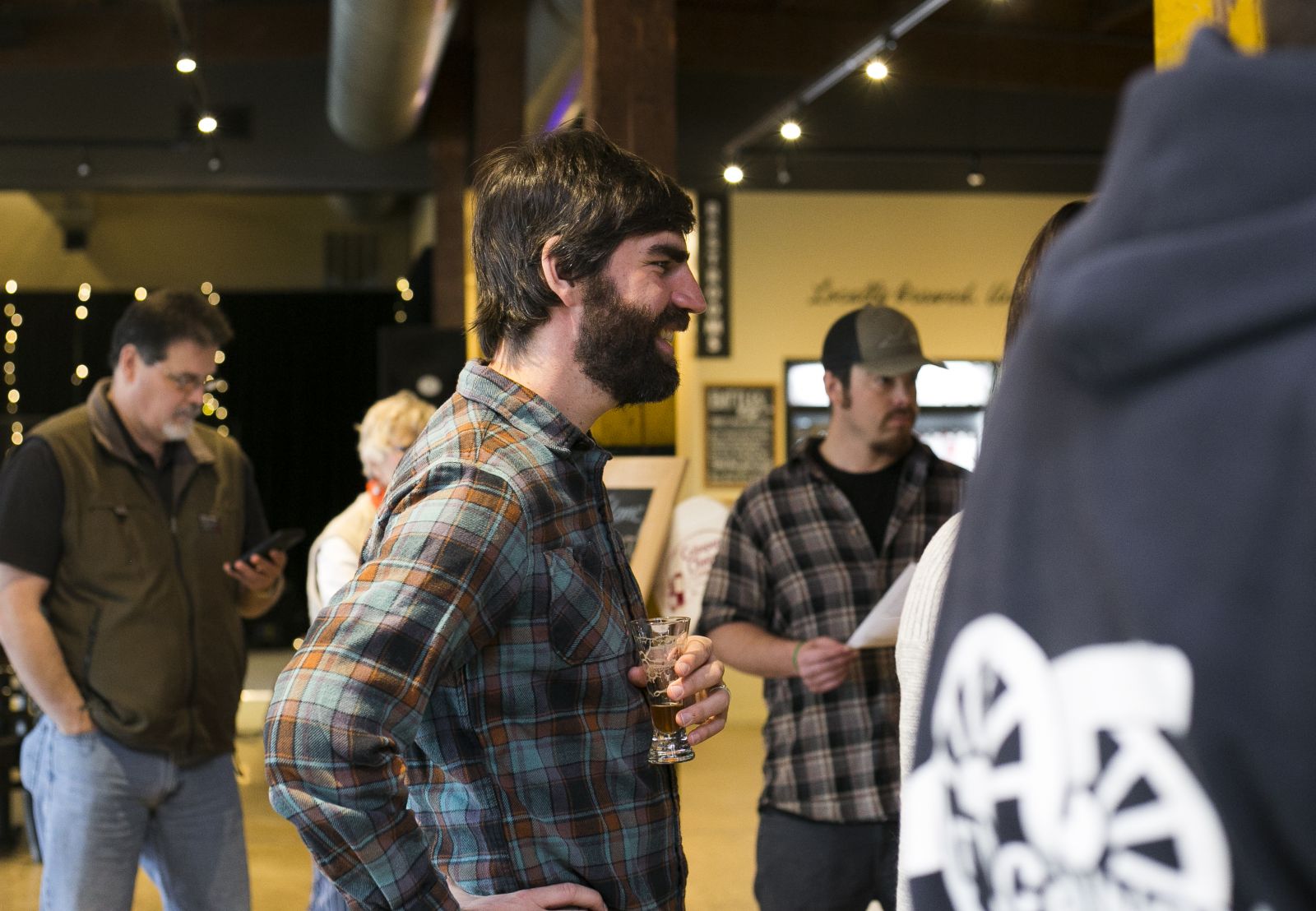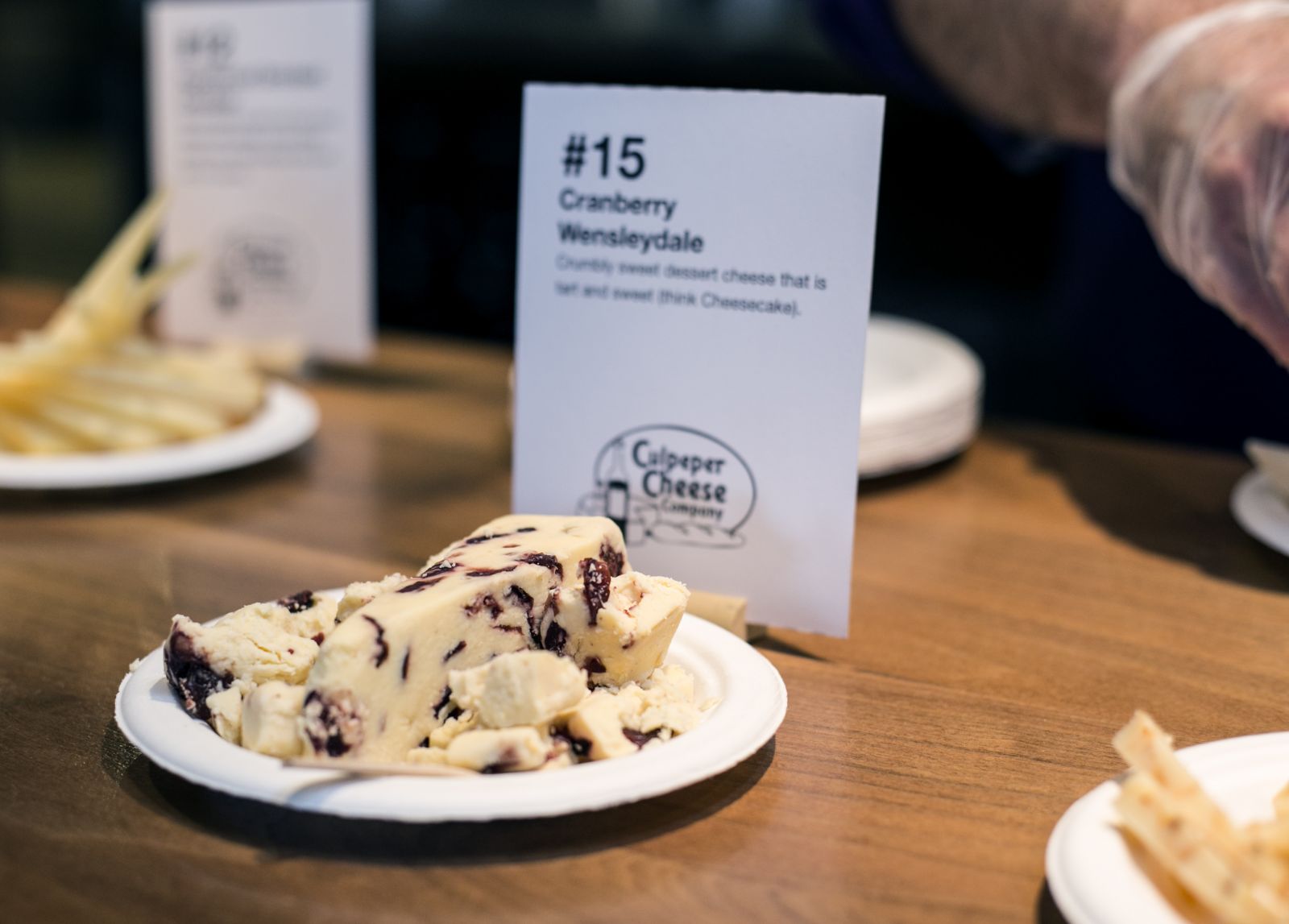 Cranberry Wensleydale: Crumbly sweet dessert cheese that is tart and sweet (think Cheesecake). 
Everyone bellied up to the bar, taking sips of beer and bites of cheese and repeated the process over and over again. From Mango Ginger Stilton, to Black Pepper Bellavitano, there were a lot of cheeses to sample and a lot of deliberation going on. We're pretty sure we've nailed the beer and cheese pairings, and we're looking forward to sharing them with you at the festival!