October 28, 2021
Caramel Macchiato Stout Monster Cookies
 Photos and Recipe By: Kaitlin Hill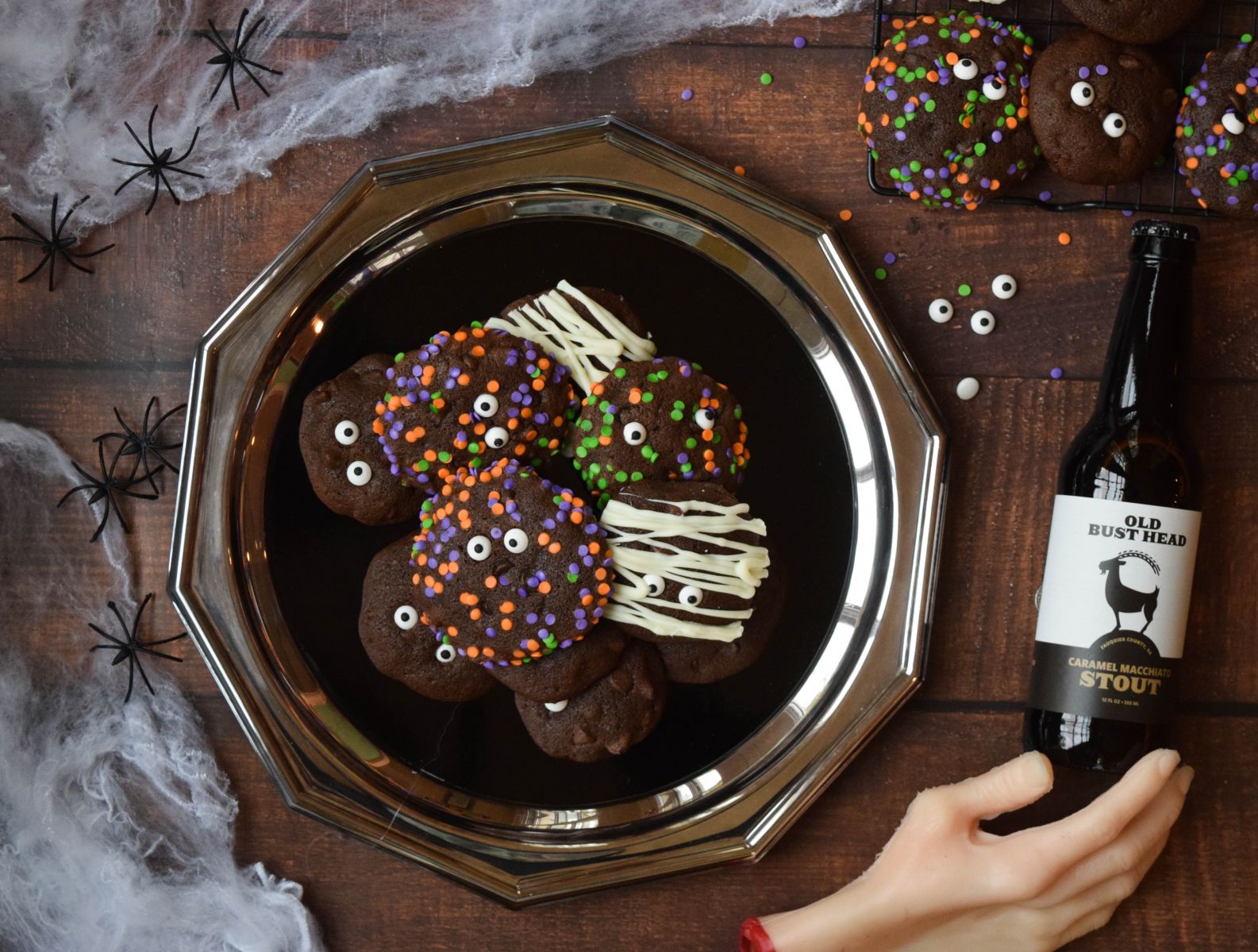 Get in the Halloween spirit with my decadent Caramel Macchiato Stout Monster Cookies! The beer adds notes of vanilla and coffee, which bring out the richness of the dark chocolate cocoa powder and semi-sweet chocolate chips.  And, chilling the dough in the fridge results in a cake-like texture with crispy edges and soft centers.  Add sugar eyeballs or sprinkles for a dessert that is as festive as it is tasty! 
Ingredients: 
1 ½ cups of all-purpose flour 
¼ cup of dark cocoa powder 
1 teaspoon of salt 
½ teaspoon of baking soda 
1 teaspoon of baking powder 
½ teaspoon of espresso powder (optional)
1 stick of unsalted butter, softened 
½ cup of dark brown sugar 
¼ cup of granulated sugar 
1 tablespoon of molasses 
1 teaspoon of vanilla 
1 egg
¾ cup of Caramel Macchiato Stout 
1 ½ cups of semi-sweet chocolate chips 
For decorating: 
Sugar googly eyes 
Purple, green, and orange sprinkles 
¼ cup of white chocolate chips 
Directions: 
In a medium bowl, mix together the flour, cocoa powder, salt, baking soda, baking powder, and espresso powder. Set aside. 
In a large bowl with a hand or stand mixer, cream together the butter, dark brown sugar, and granulated sugar until light and fluffy, about 3 – 5 minutes.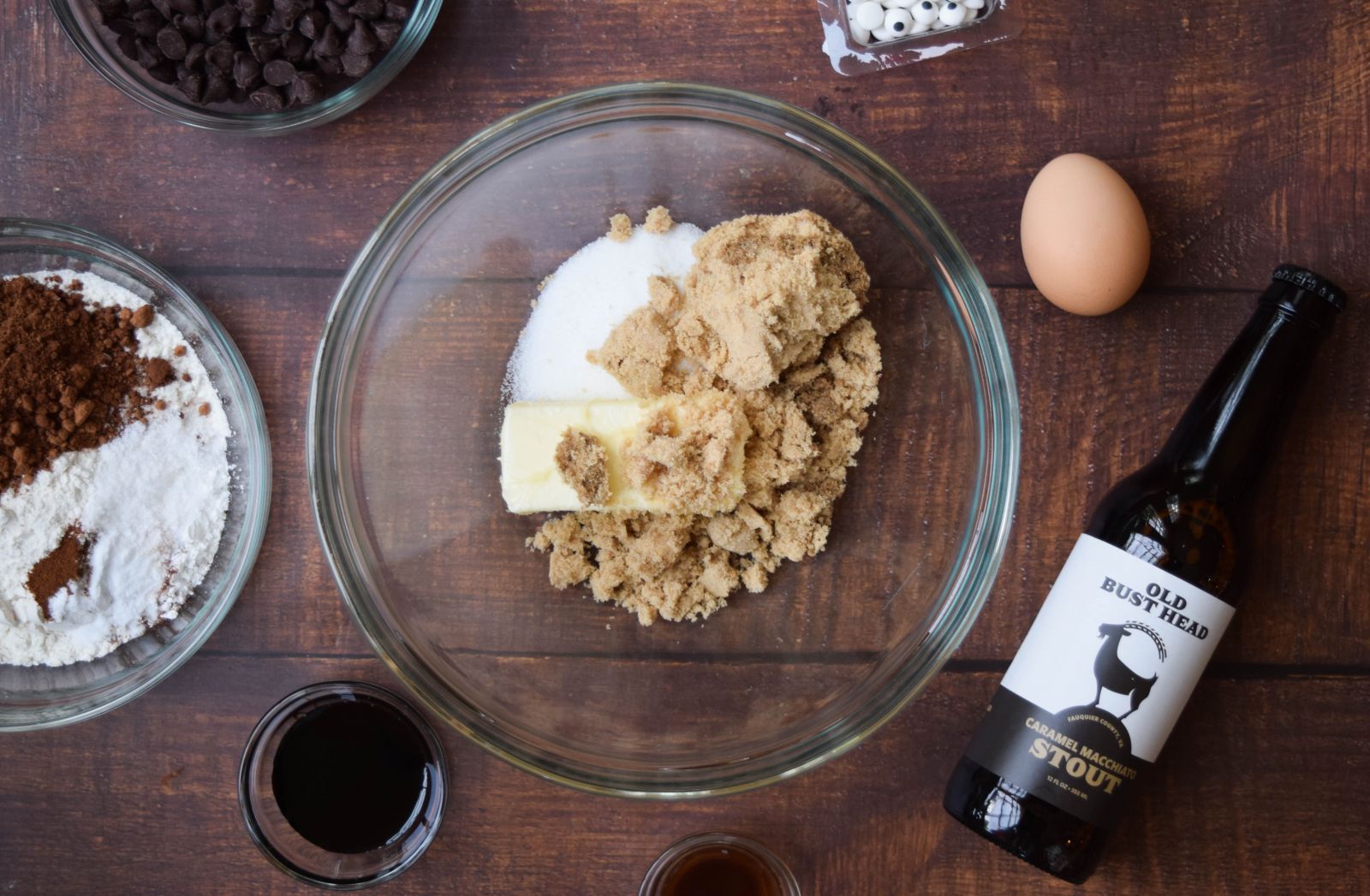 Add the egg, vanilla, and molasses and mix until fully incorporated.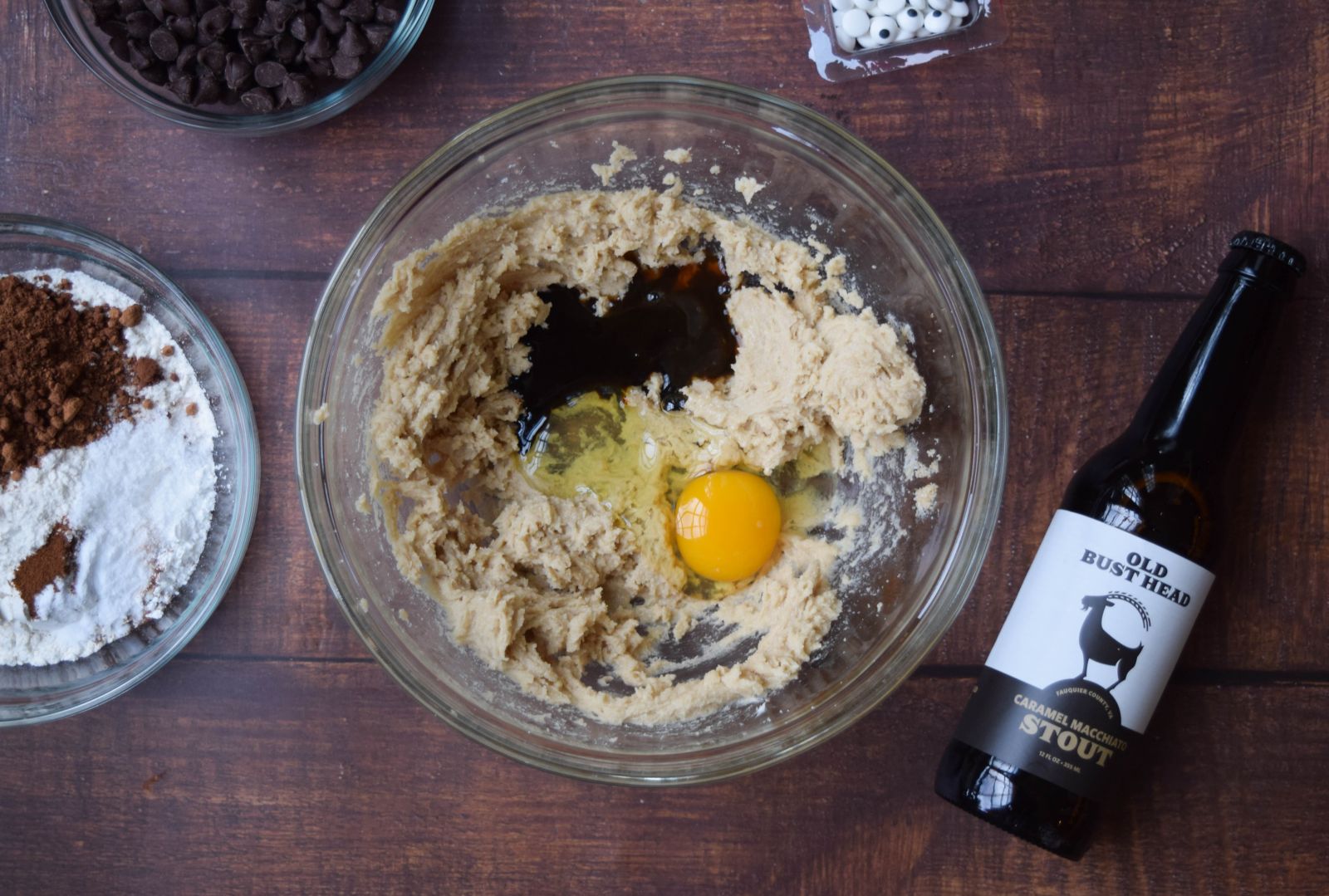 With the mixer on low, add in the beer and mix until just incorporated. Your batter may look broken at this point. That is okay, it will come together with the flour.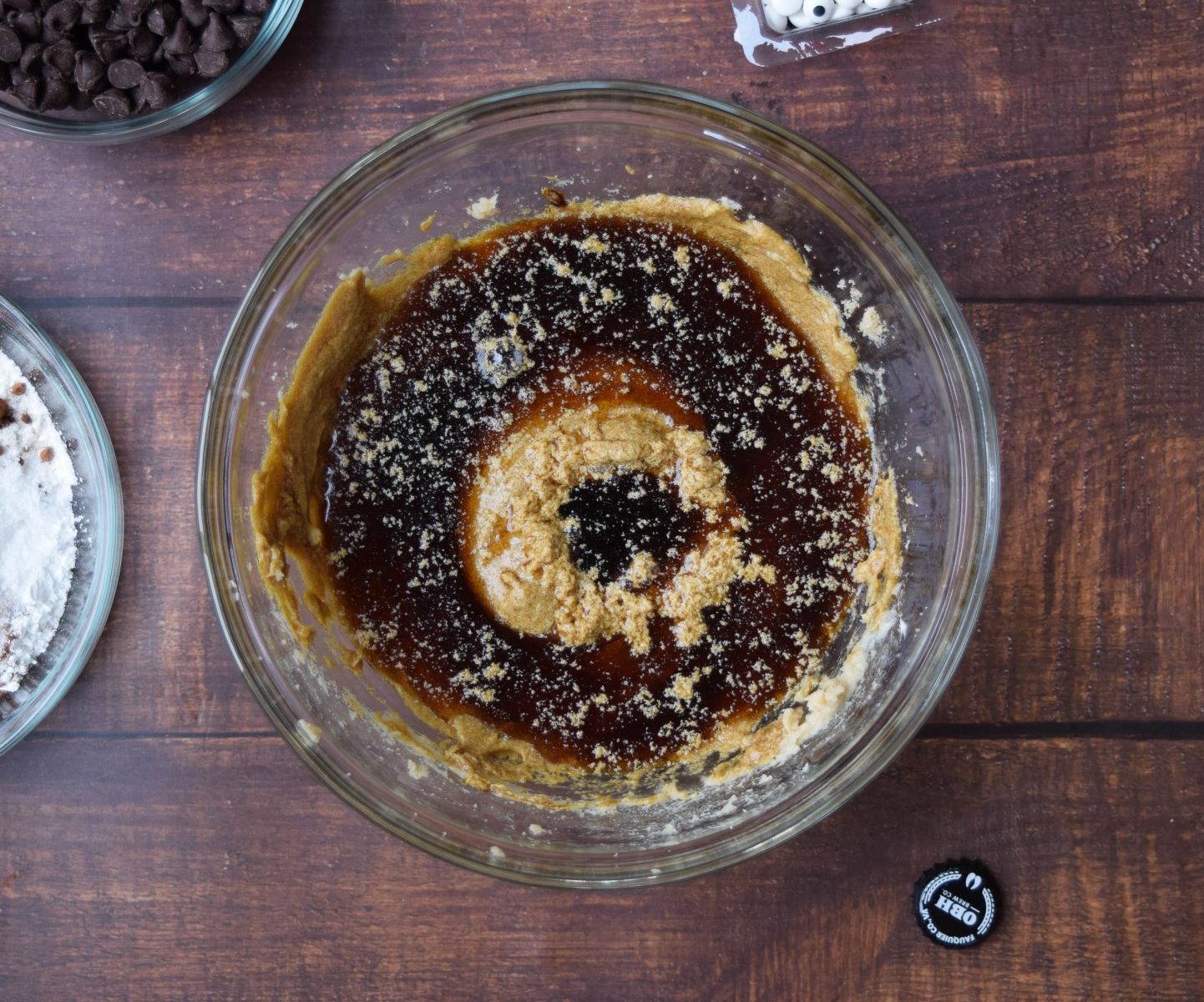 After the beer, add the flour mixture and mix until just combined and no dry pockets remain.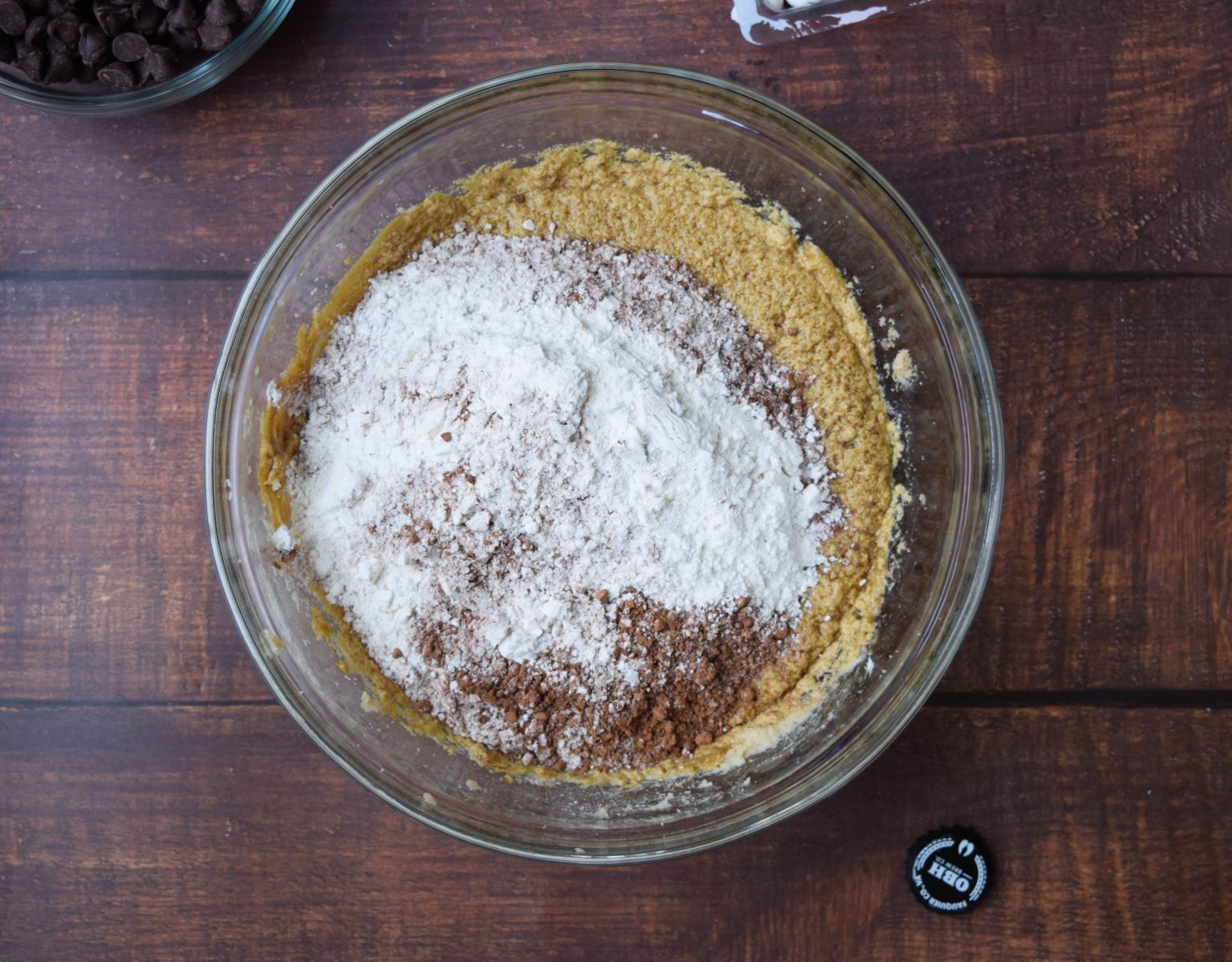 Stir in the chocolate chips with a spatula.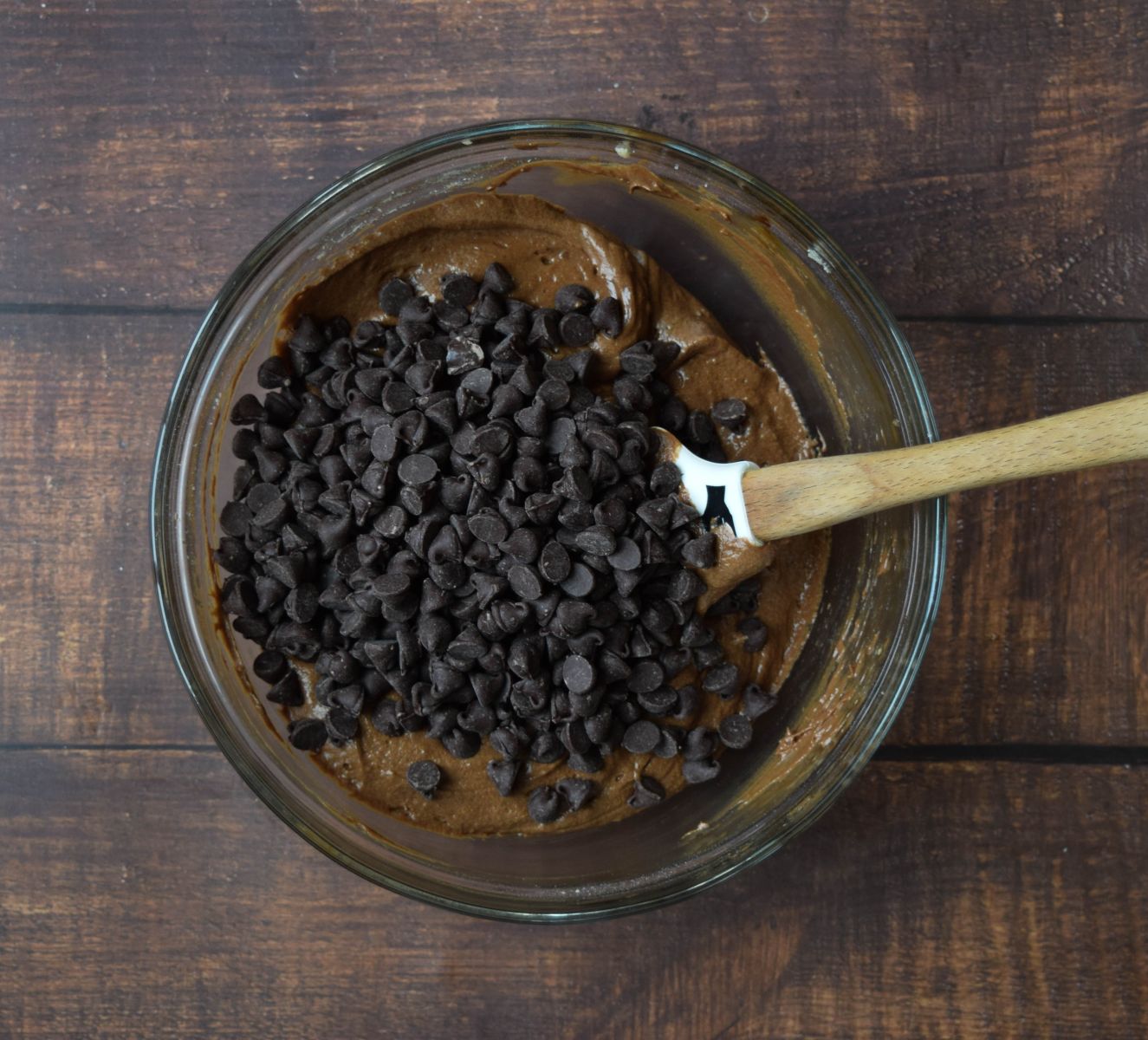 Place the cookie dough in the fridge to chill for 30 minutes. 
When you are ready to bake, preheat your oven to 350°F. Using a 1-inch scoop, place the dough on parchment or silpat-lined baking sheets with about two inches of space between each cookie. Bake for 10 – 12 minutes.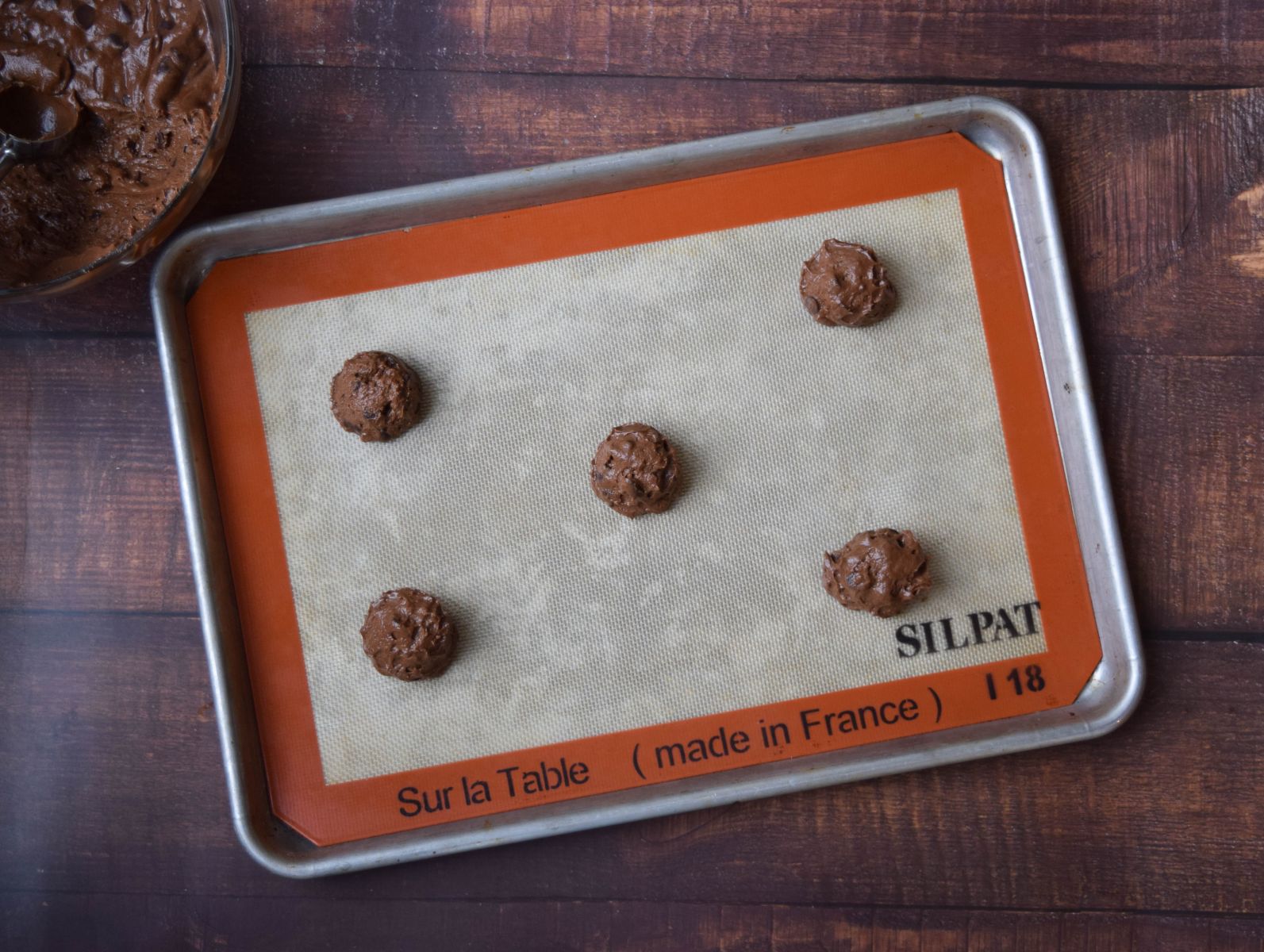 Decorating notes: 
Add the googly eyes to the cookies as soon as you remove them from the oven, pressing down slightly. Let the cookies cool completely. 
To make the "mummy cookies," melt a quarter cup of white chocolate chips in the microwave in 30-second intervals. Once melted, use a spoon or a piping bag to drizzle the white chocolate in a zigzag pattern across the cookies.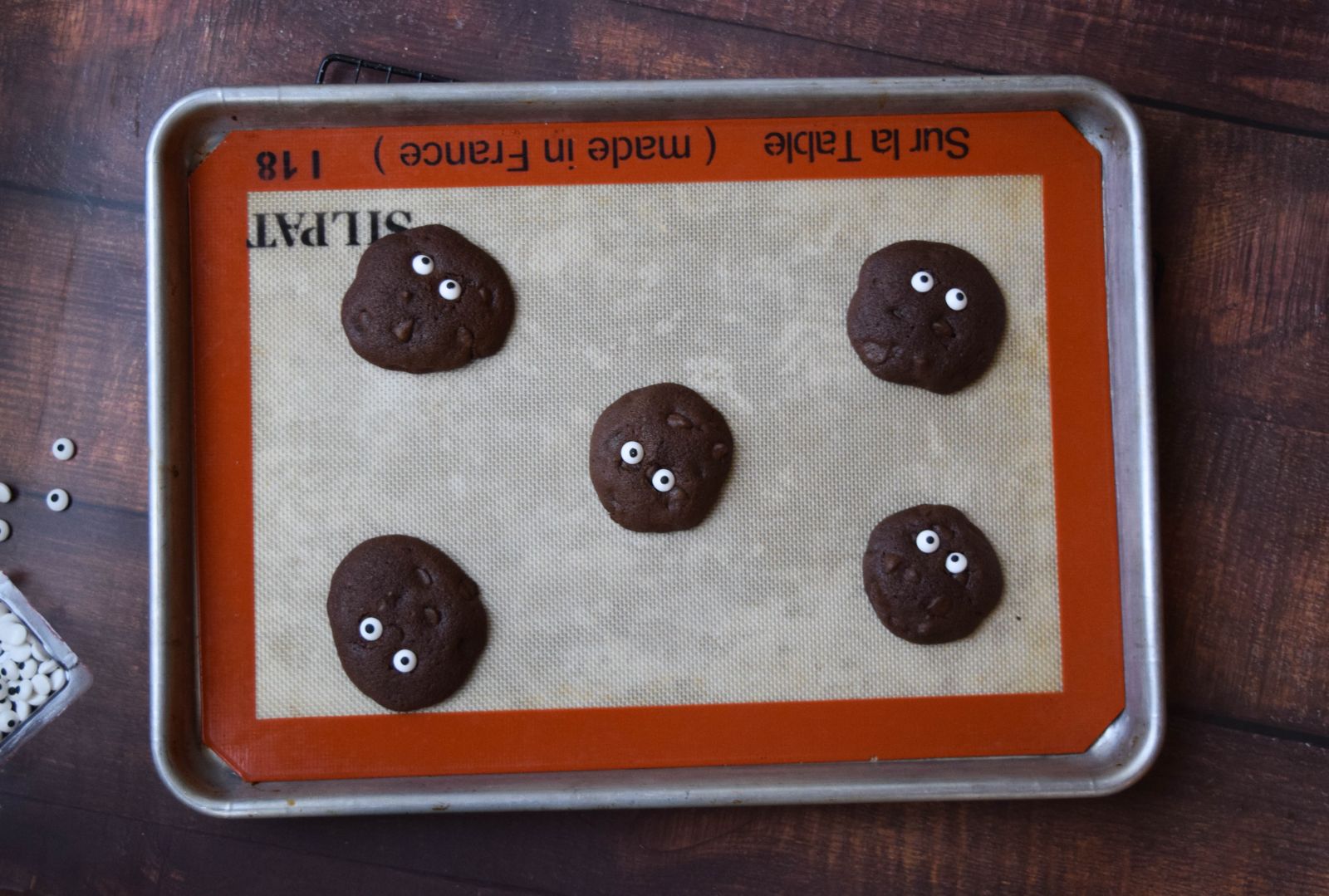 To make the sprinkle-coated cookies, place the sprinkles in a small bowl. Place the unbaked dough balls into the sprinkles one at a time and toss to coat before transferring to the baking sheet. Bake for 10 – 12 minutes.