Thursday, February 14, 2019
Cast-Iron Chicken and Shallots for Two with Apricot Shorthorn
By: Kaitlin Hill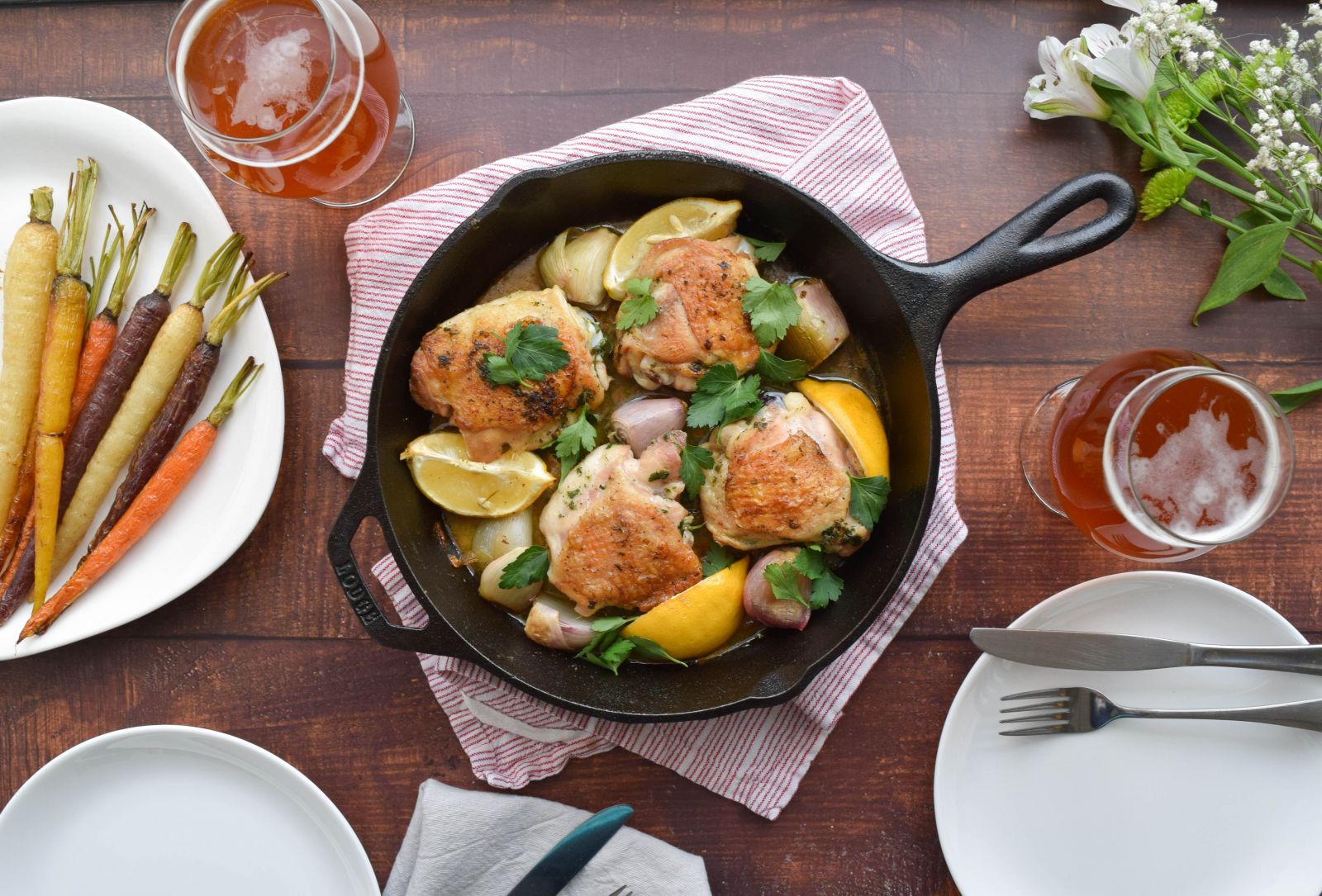 This Valentine's Day try my Cast-Iron Chicken and Shallots for Two with a glass of Old Bust Head's Apricot Shorthorn for a cozy night in with your loved one. The simple herb marinade adds fantastic flavor to moist chicken thighs with extra crispy skin. As the shallots roast in the oven, they develop a slight sweetness that contrasts nicely with the acidity of the lemon. Similarly, the notes of citrus in Apricot Shorthorn cut the richness of the dish for an ideally balanced bite. Surprise your sweetheart with an intimate meal for two and a few glasses of Old Bust Head beer for a date that is delicious and memorable. 
Ingredients: 
2 tablespoons of olive oil 
1 teaspoon of salt, additional for seasoning 
½ teaspoon of pepper, additional for seasoning
¼ teaspoon of garlic powder 
1 cup of parsley, plus more for garnish 
4 chicken thighs 
6 shallots, peeled 
1 lemon, cut into wedges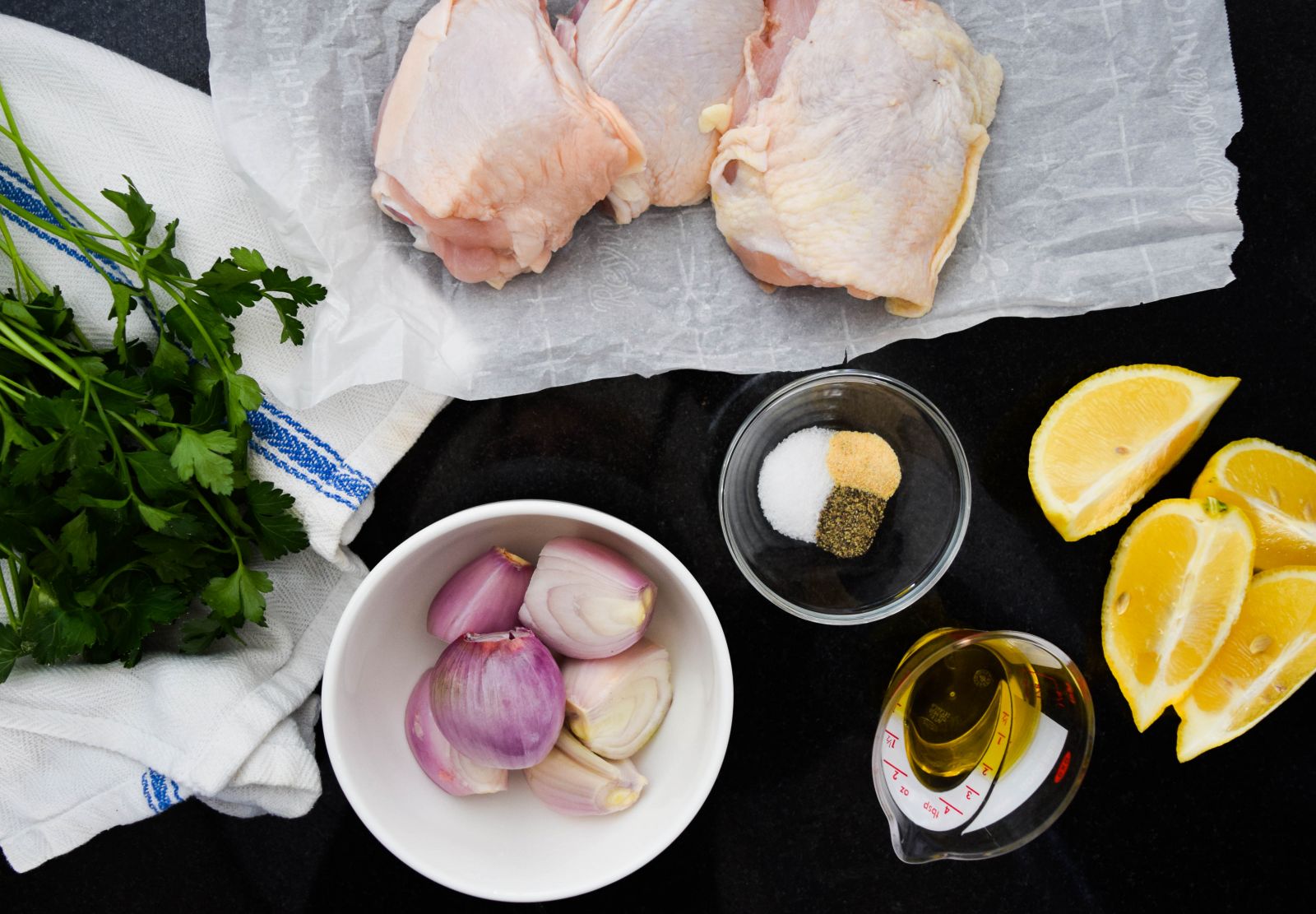 Directions: 
Place the olive oil, salt, pepper, granulated garlic and parsley in the bowl of a food processor and pulse until the ingredients are thoroughly combined and the parsley is finely chopped. 
Place the chicken on a wire rack set over a cookie tray. Season both sides of the chicken thighs with salt and pepper. Rub the parsley paste all over the chicken thighs. 
Transfer the chicken to the fridge to rest in the marinade for at least one or up to four hours.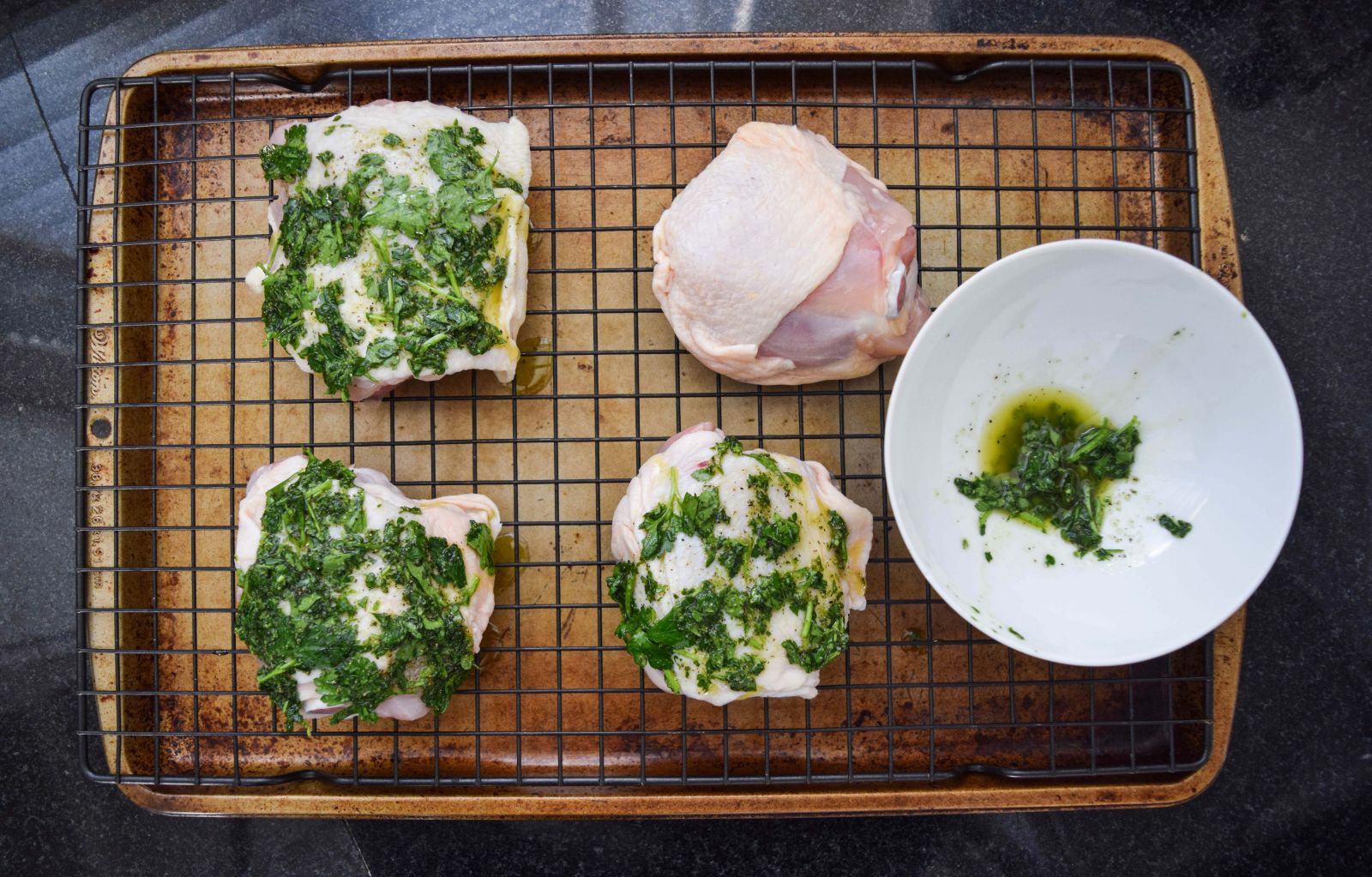 Preheat your oven to 425°F. 
After the chicken has marinated, pat skin side with a paper towel to remove excess marinade and dry the skin ensuring it will be crispy. Leave bottom side covered in marinade.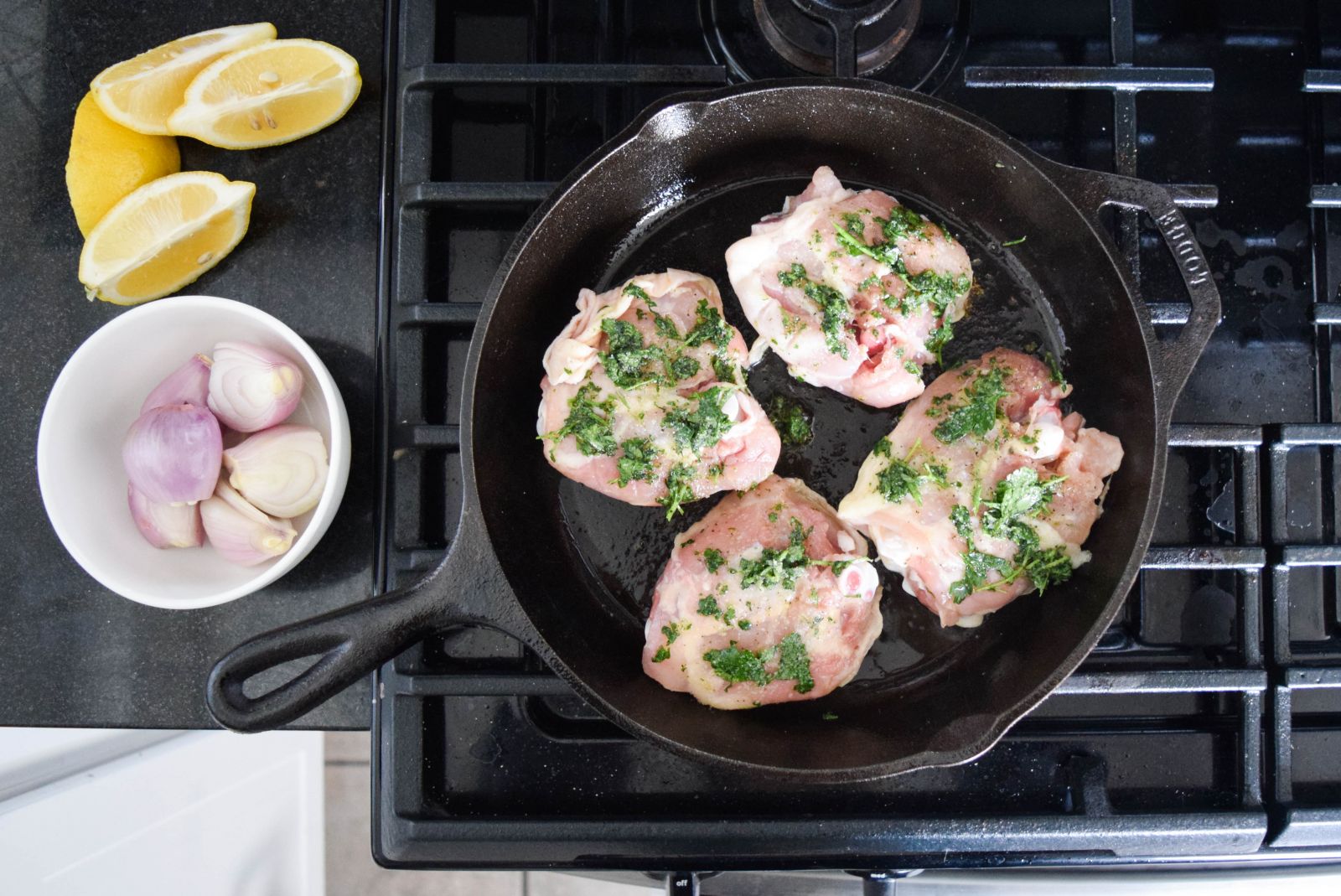 Heat a cast iron skillet over medium-high flame. Once the skillet is hot, add the chicken skin side down. Let the skin brown for five minutes without disturbing the chicken. Once the skin is browned, add the shallots and lemon wedges.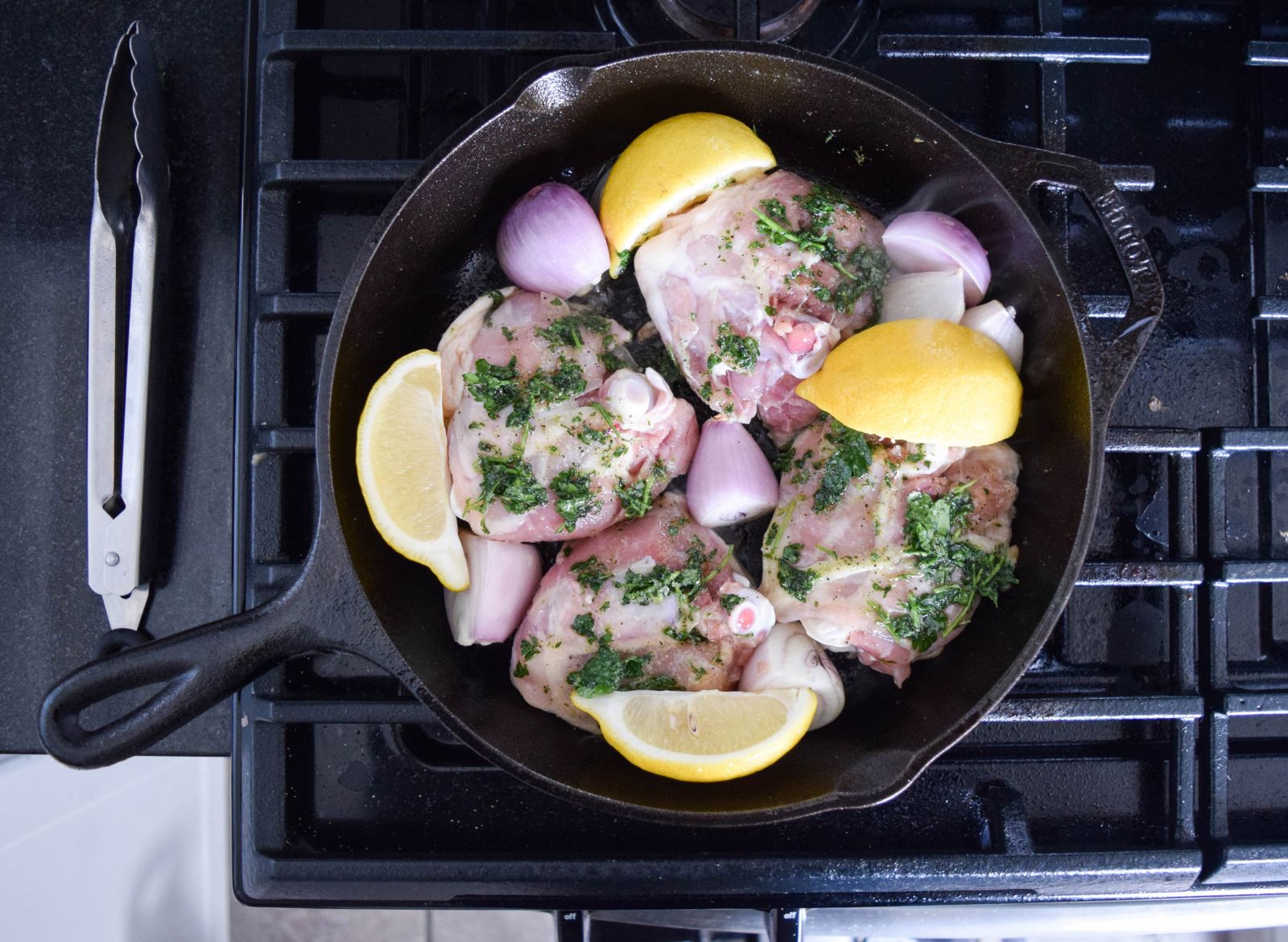 Transfer the cast-iron pan to the oven and bake for 15 minutes. After 15 minutes, flip the chicken and shallots and return the pan to the oven. Bake for an additional 10 to 15 minutes until the chicken's internal temperature is 160°F. Let the chicken rest for five minutes before serving.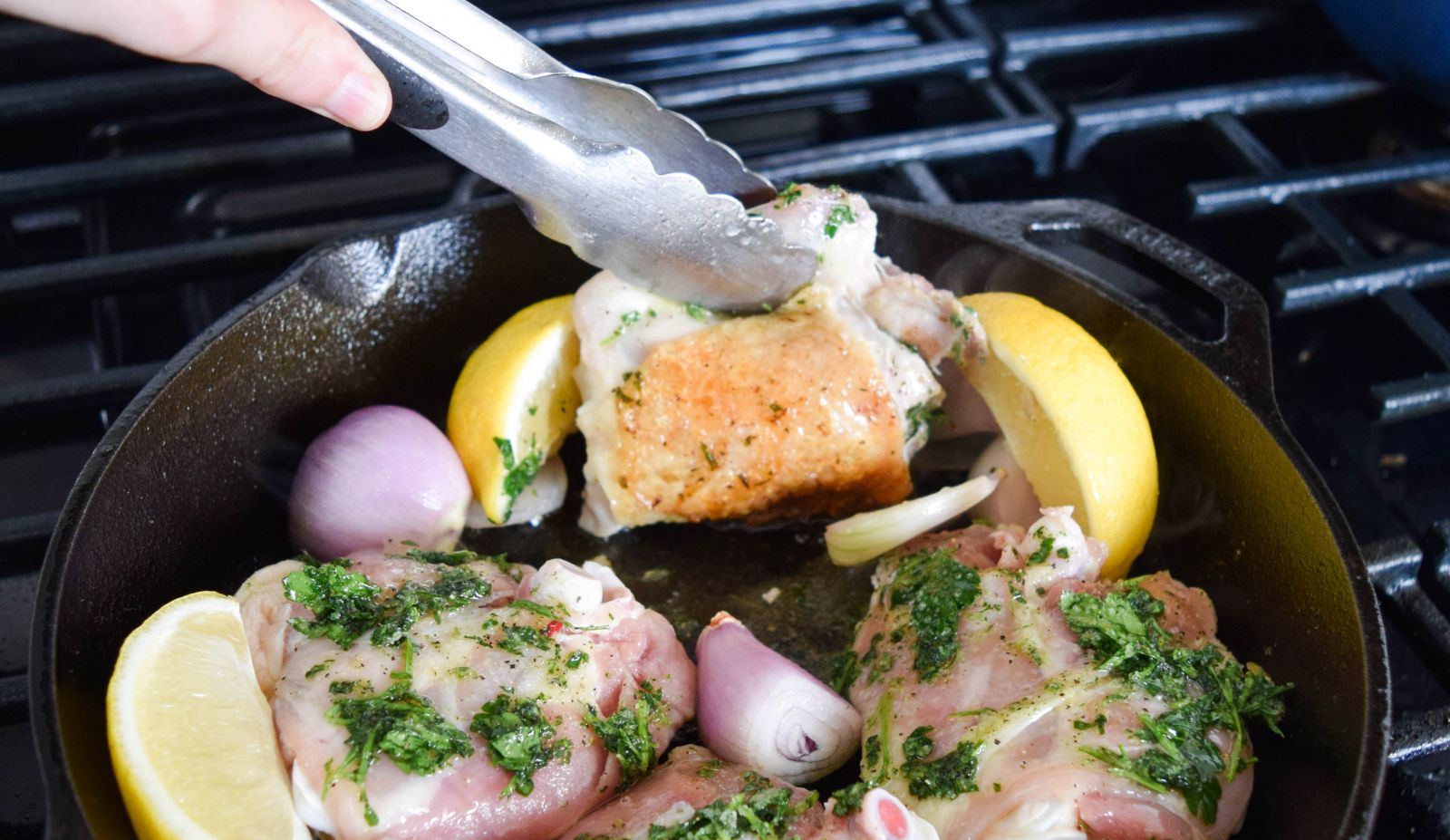 Serve hot with a simple vegetable side and a few glasses of Old Bust Head Apricot Shorthorn!