November 27, 2018
Chicken Torilla Soup with Warp Factor
By: Kaitlin Hill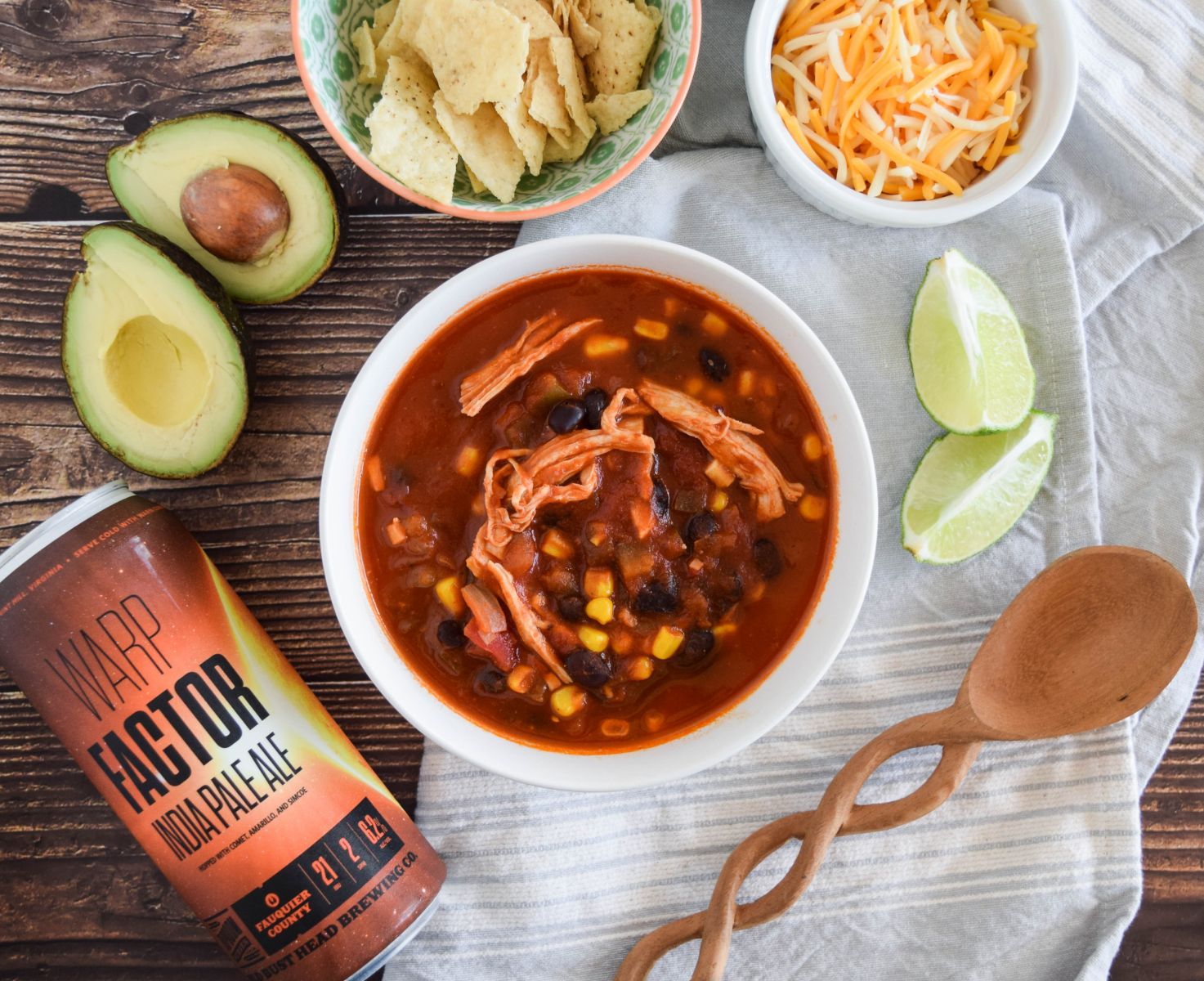 Chilly weather calls for hot and spicy soup. My Chicken Tortilla Soup fits the bill for a filling meal that is easy to make and will warm you to your core. Cayenne pepper and fresh jalapeño add just enough heat to take off the chill brought on by cold winter days. The addition of black beans and corn makes the soup especially hearty, perfect for a casual lunch or quick dinner. Cut the richness and wash down this fiery dish with a tall glass of Warp Factor. The juicy beer, with notes of citrus, pairs superbly with this full-flavored soup.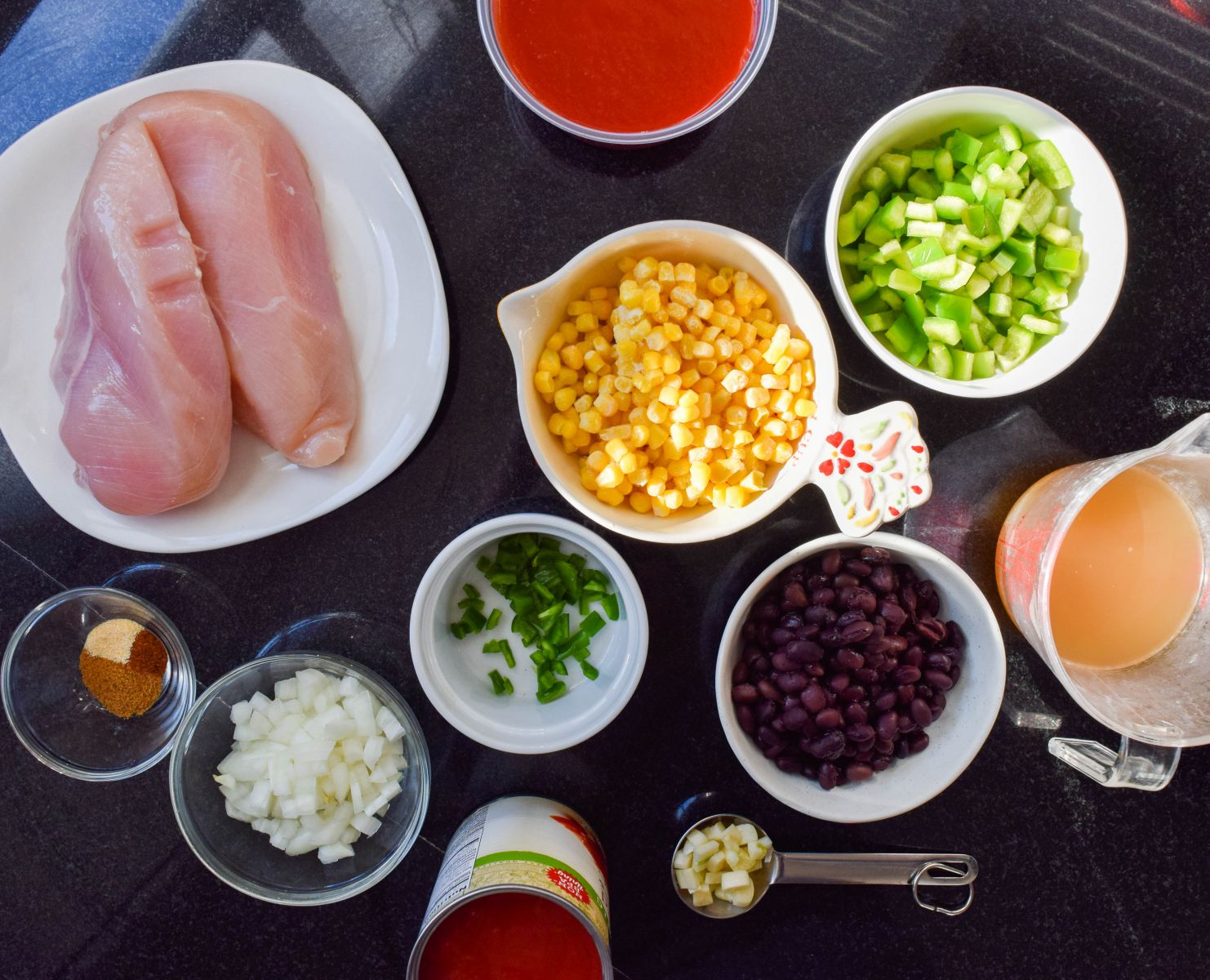 Serves 5
Recipe: 
2 tablespoons of olive oil 
1 small onion, chopped 
2 garlic cloves, chopped 
1 jalapeno pepper, seeds removed, chopped 
1 green pepper 
¾ cup of chicken broth 
1 (14 ounce) can of diced tomatoes 
1 (8 ounce) can of tomato sauce 
2 boneless, skinless chicken breasts 
1 teaspoon of cumin 
½ teaspoon of cayenne pepper 
½ teaspoon of garlic powder 
1 cup of frozen corn 
1 cup of precooked black beans, rinsed and drained 
salt and pepper to taste 
Topping Suggestions:
Crushed tortilla chips
Grated cheddar cheese
Diced avocado 
Squeeze of lime 
Directions: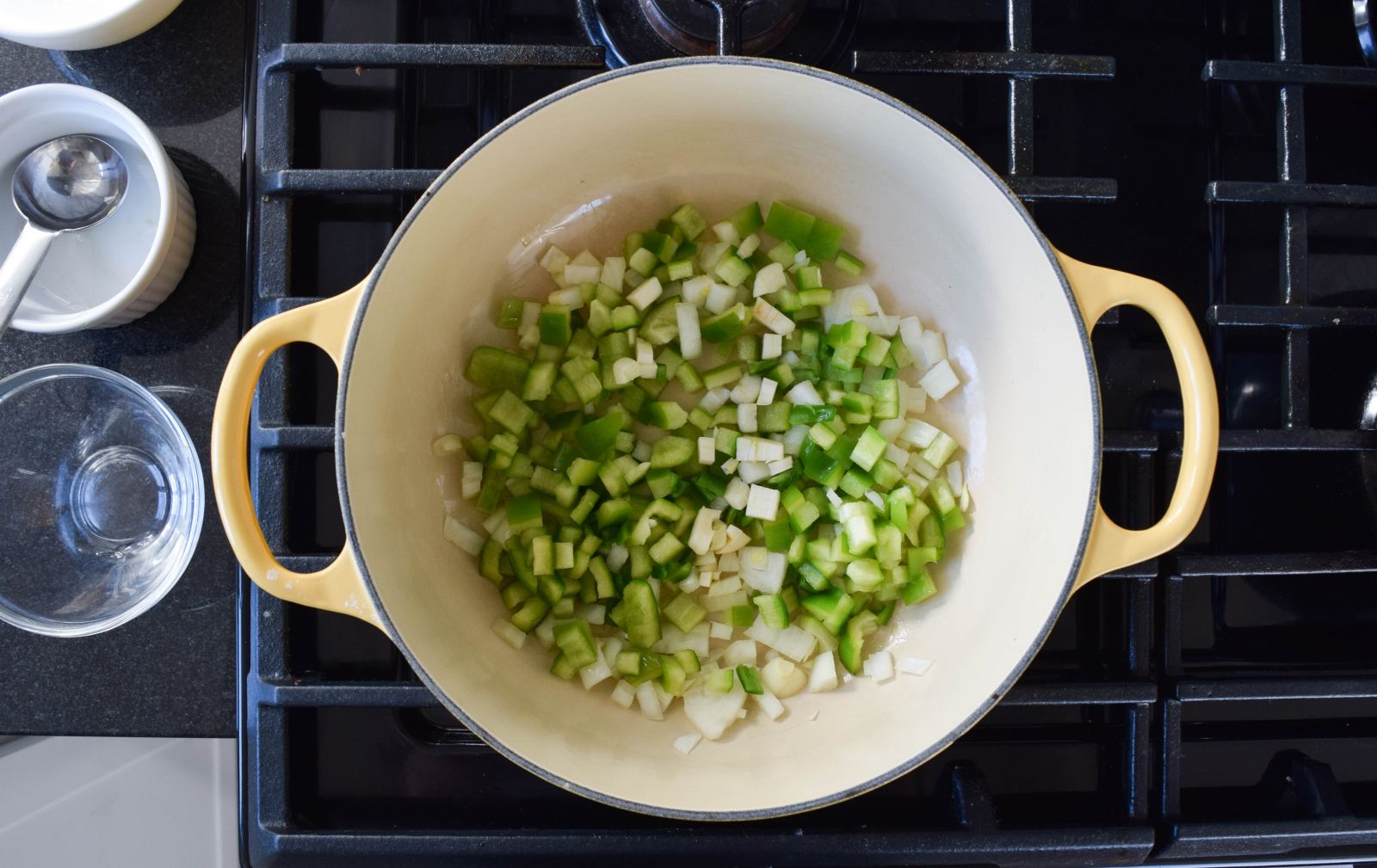 Heat the olive oil in a large saucepot over medium flame. Add the onion, garlic, jalapeño and green pepper. Cook, while stirring, for 4 -5 minutes until the vegetables are soft and fragrant.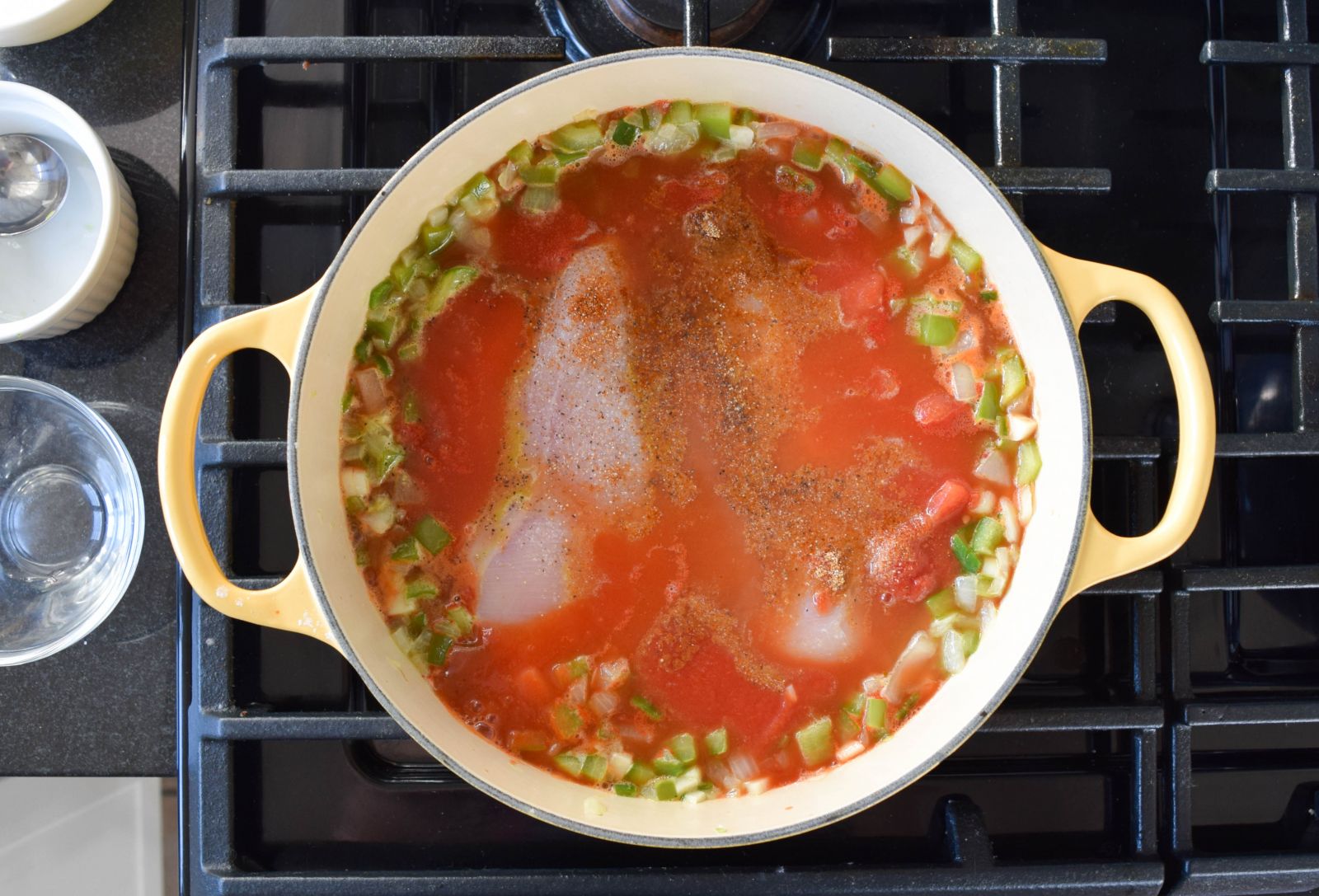 Add the chicken broth, diced tomatoes, tomato sauce, chicken breasts, and spices. Season with salt and pepper.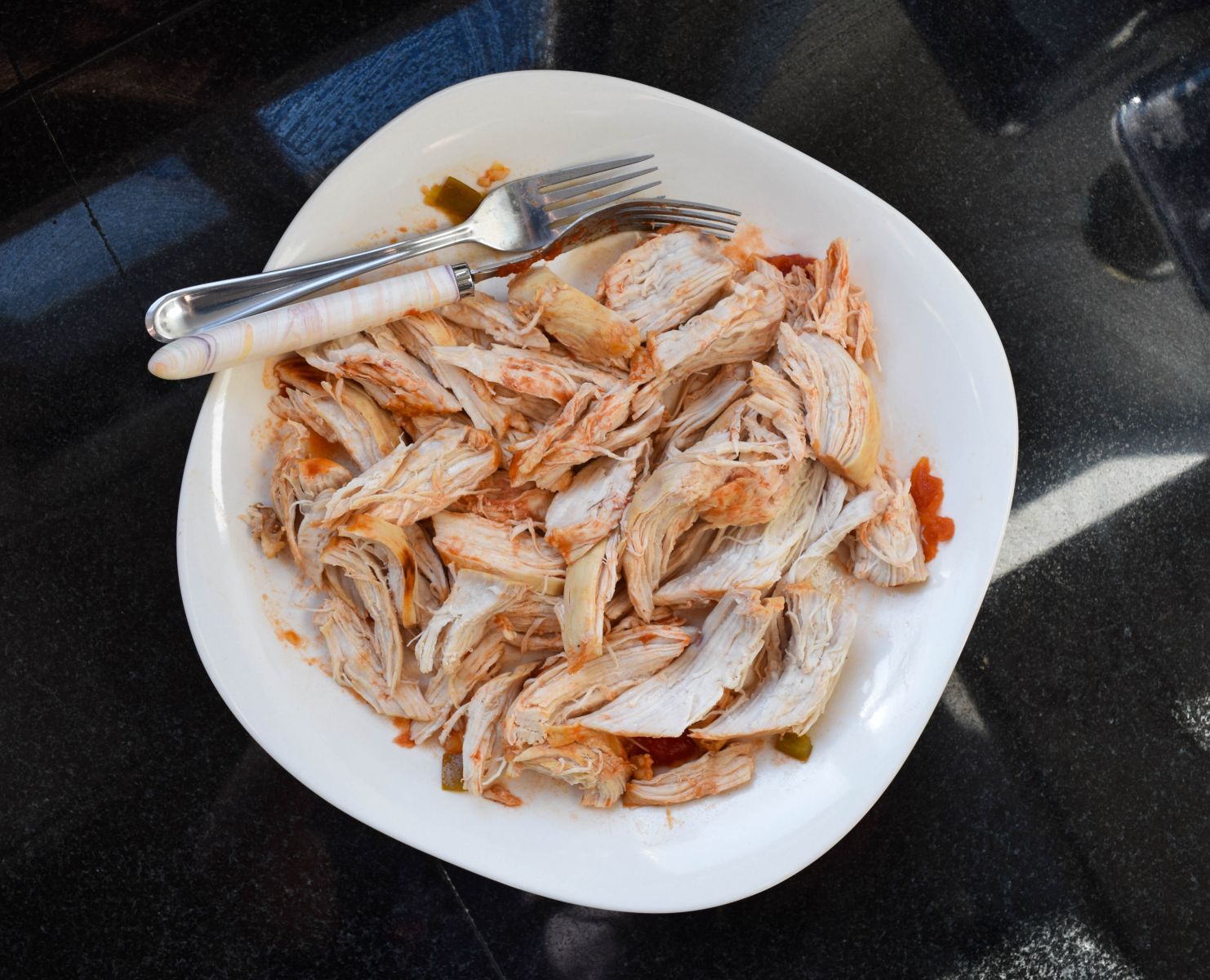 Bring the liquid to a boil and cook for 15 – 20 minutes until the chicken has reached an internal temperature of 165°F. Remove the chicken from the pot and shred it using two forks.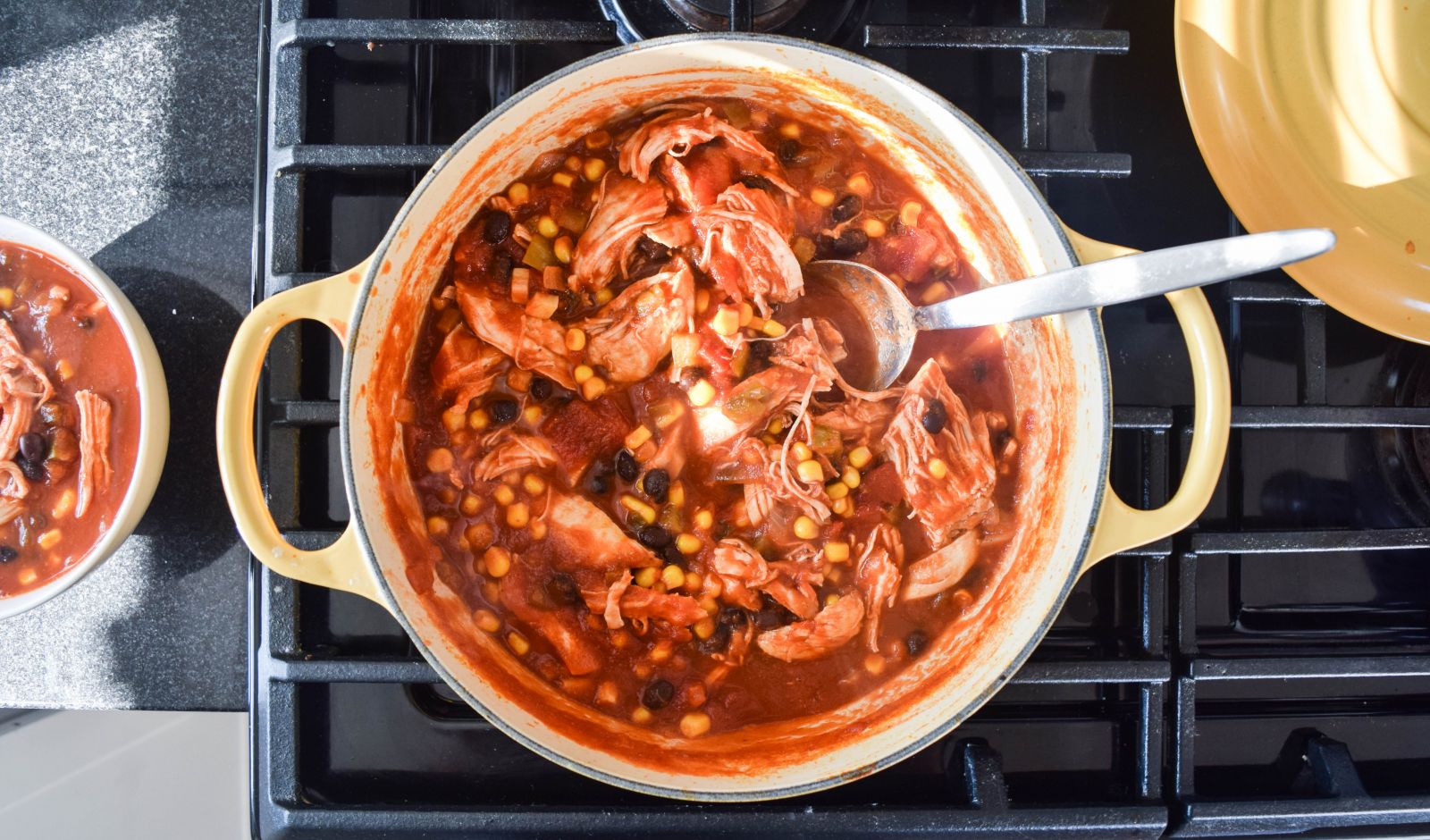 Add the chicken back to the pot along with the corn and the black beans. Cook for an additional 10 minutes until the chicken, corn, and beans are warmed through. Taste for seasoning and adjust if need be. Serve immediately and enjoy with a refreshing Old Bust Head Warp Factor.