Monday, January 21, 2019
Easy Mussels Paired with Table Talk
By: Kaitlin Hill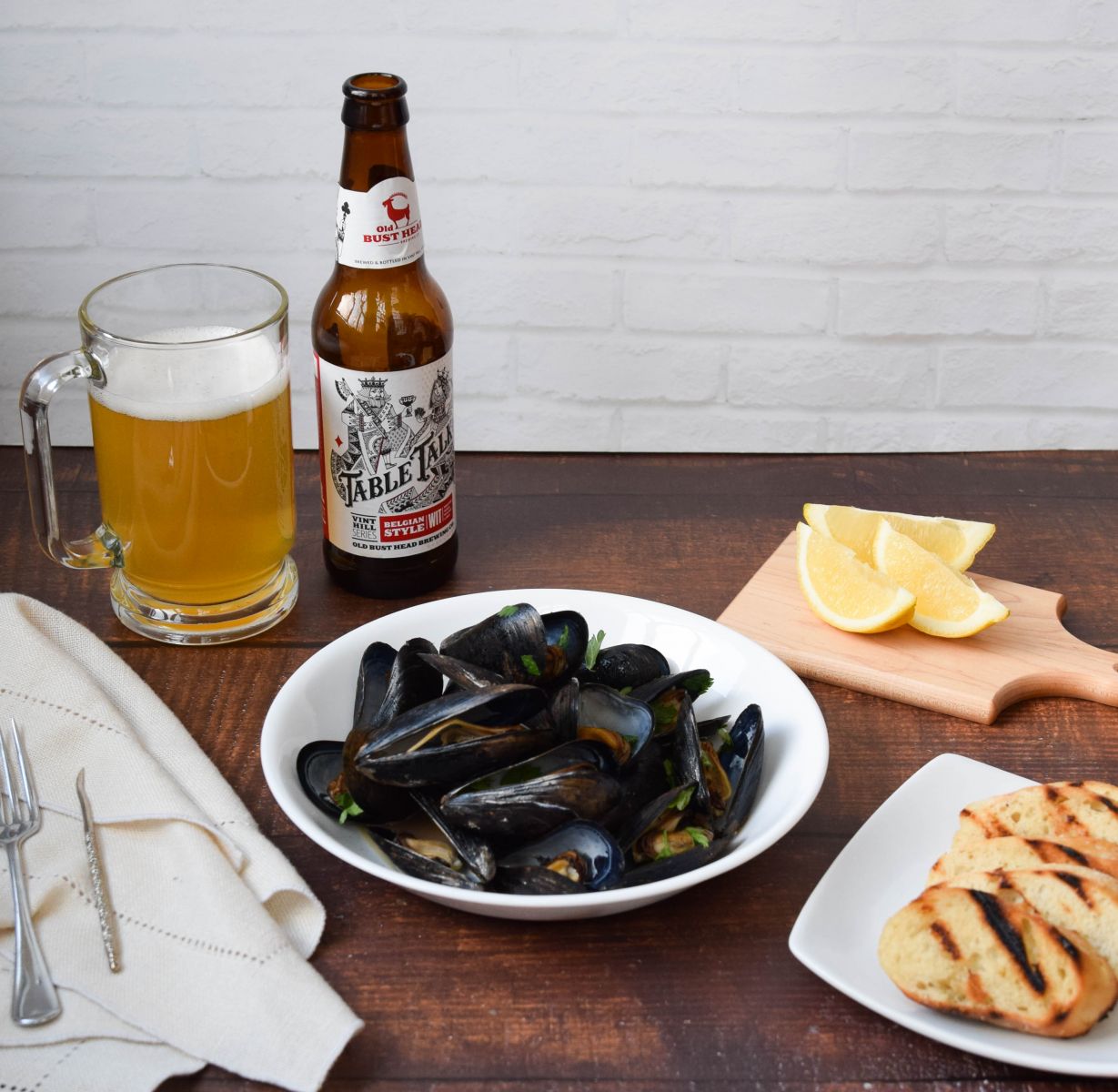 Sopping up savory mussel broth with a crisply toasted baguette is certainly one of the finer things in life. Washing the spicy, buttery and garlicky dish down with an ice cold Table Talk takes the whole meal over the top. The refreshing Belgian Style Wit, with notes of passion fruit and guava, cuts the rich broth and cools down the heat of the chili for a crave-worthy combination. Try this tasty pairing today for a quick and easy dinner that will definitely be a crowd pleaser.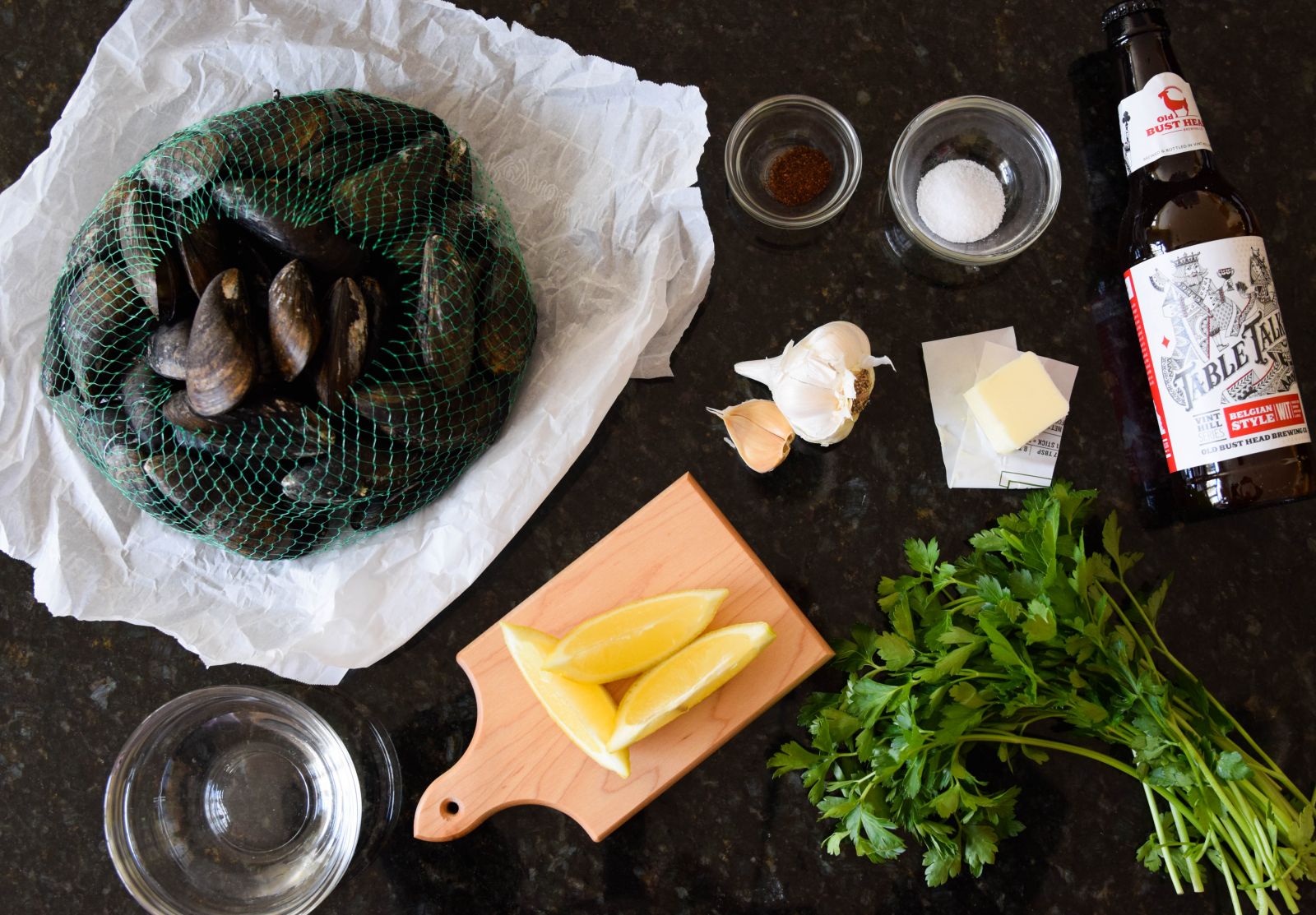 Serves: 3 to 4 
Ingredients: 
2 pounds of mussels, soaked in water for 20 minutes and rinsed
2 tablespoons of butter 
3 cloves of garlic 
2 teaspoons of salt 
1 teaspoon of chili powder 
¼ cup of water 
lemon wedges for garnish 
1 bunch of parsley for garnish 
1 baguette, sliced diagonally 
olive oil 
Directions: 
To prepare the mussels, put them in a large bowl and cover with cold water. Let them soak for 20 minutes. Pour the mussels in a colander to drain them and rinse with cold water. If any of the mussels are open, tap them lightly. If they remain open after being tapped, discard them. Set the mussels aside.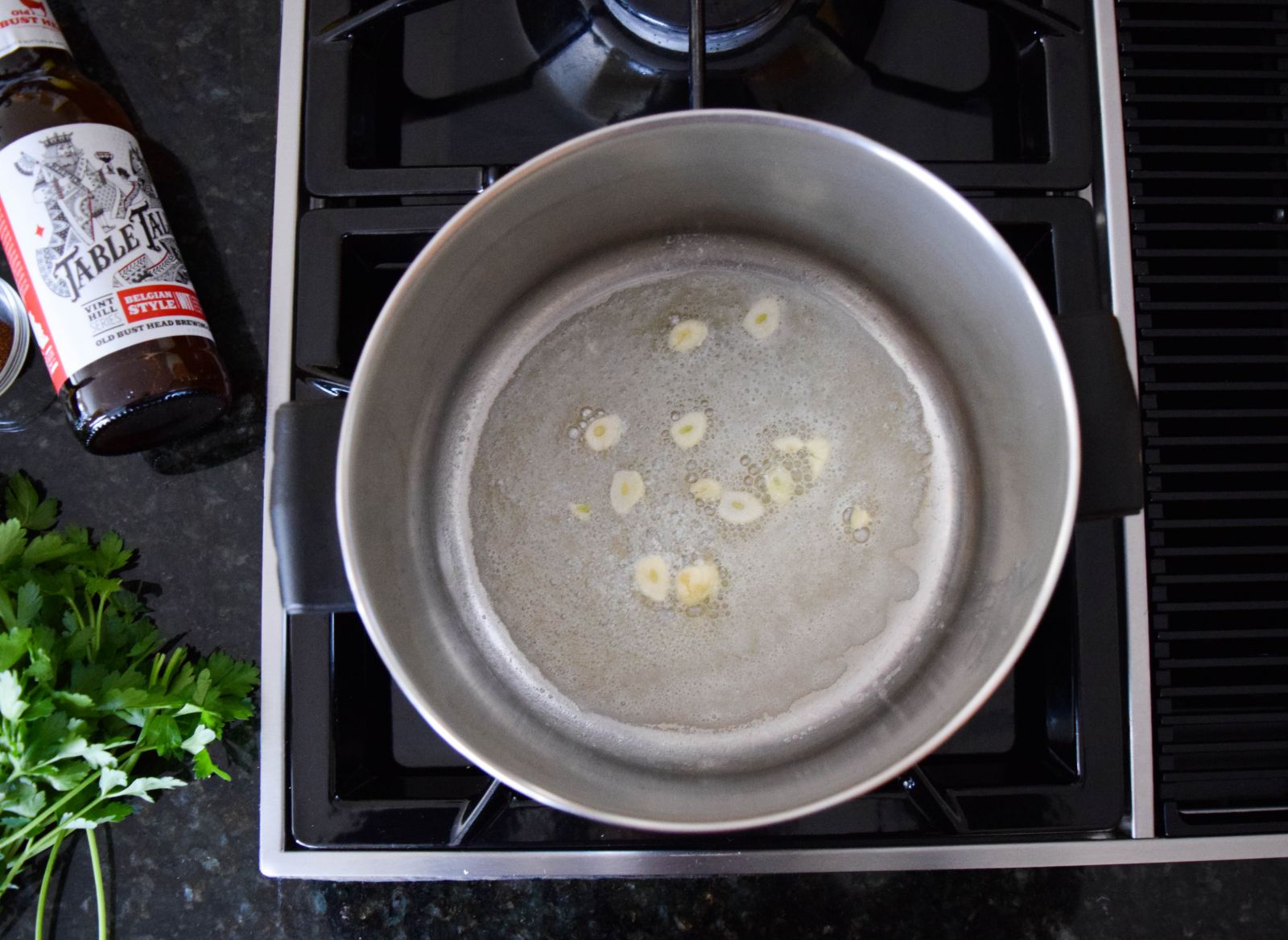 Melt the butter in a large pot over medium-high flame. Slice two of the garlic cloves thinly and reserve the third for the bread. Once the butter has melted, add the sliced garlic and cook for 2 minutes until fragrant. Add the salt and chili powder. Add the mussels and toss until they are coated in spices and garlic. 
Add the water.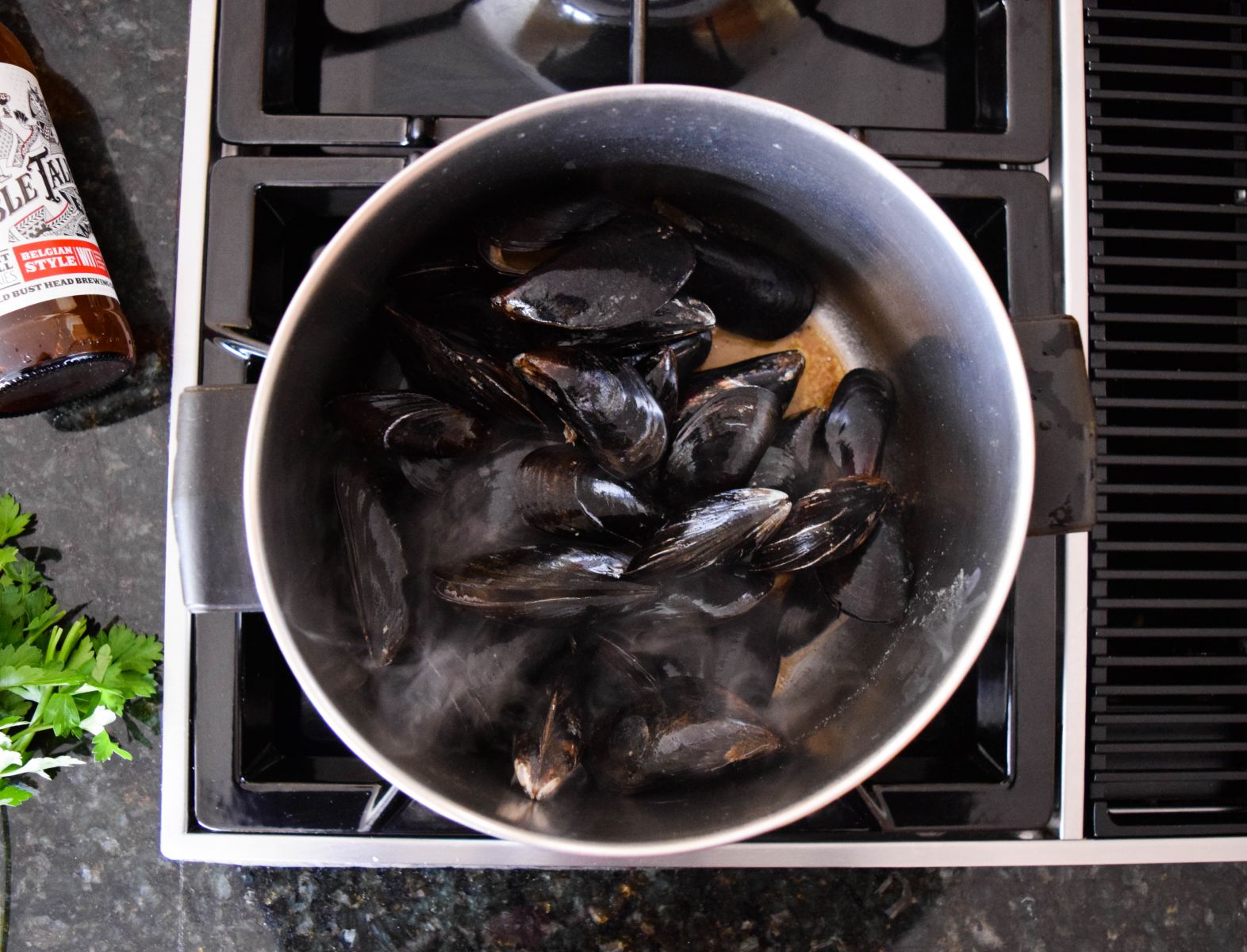 Cook the mussels for 6 to 8 minutes until they have opened and sprinkle with chopped parsley.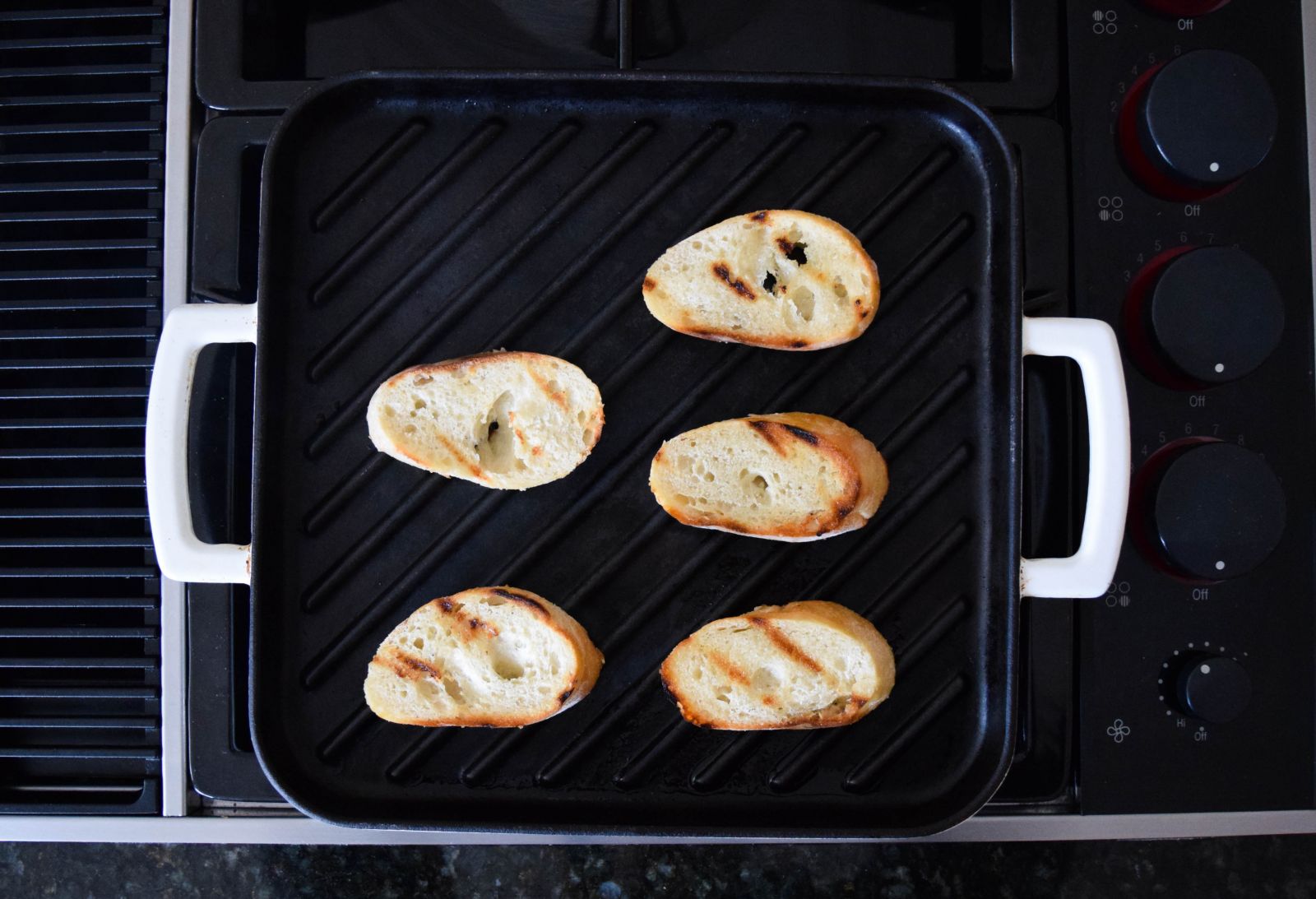 While the mussels are cooking, you can toast the bread. Drizzle the bread with olive oil and place on a hot grill pan or under a broiler until browned. Rub the hot bread with reserved garlic clove.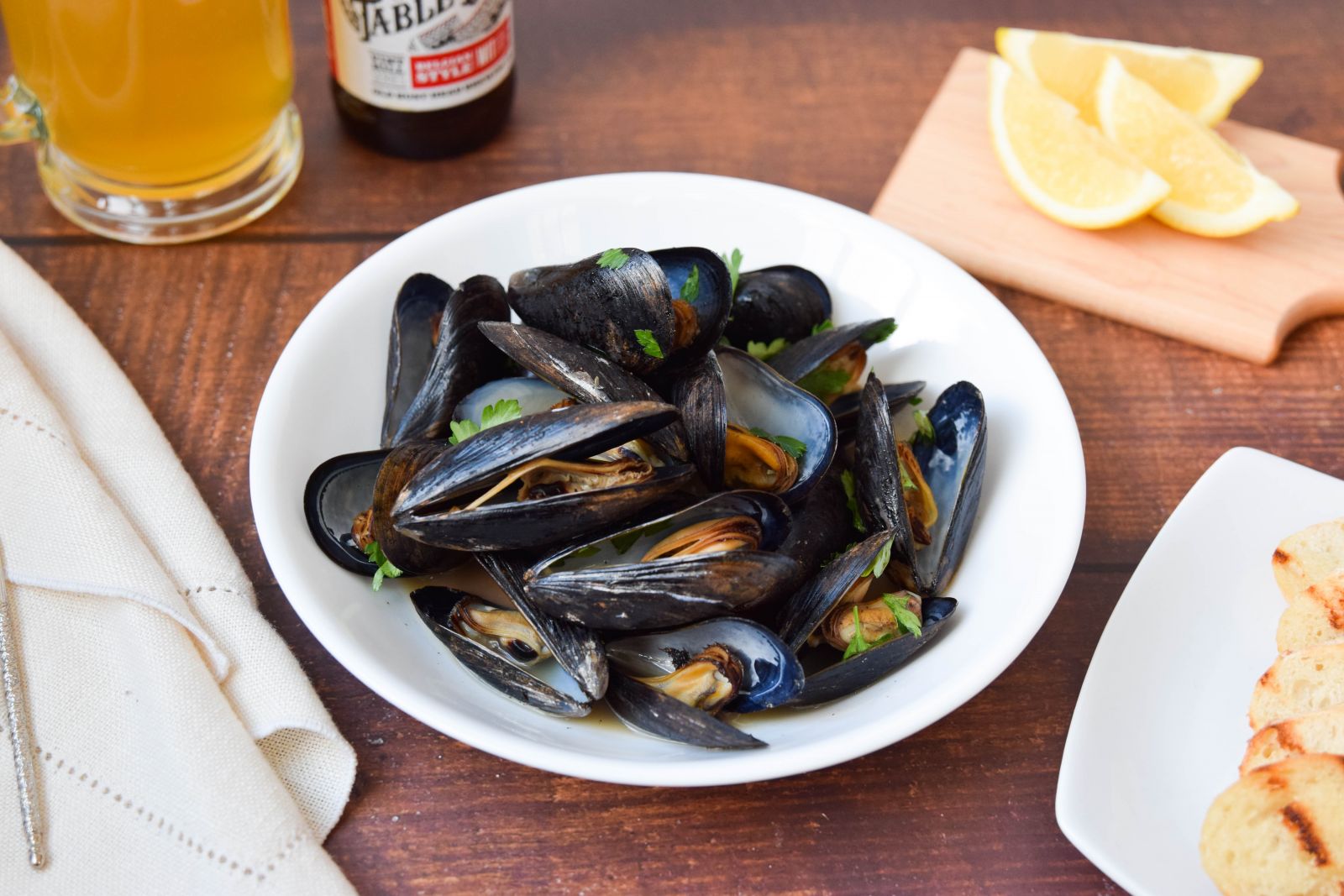 To serve, place the mussels in a shallow bowl and ladle broth over the top. Garnish with a squeeze of lemon and the toasted bread.