May 12, 2022
Graffiti House Peach Crumb Pie
Recipe and Photos by Kaitlin Hill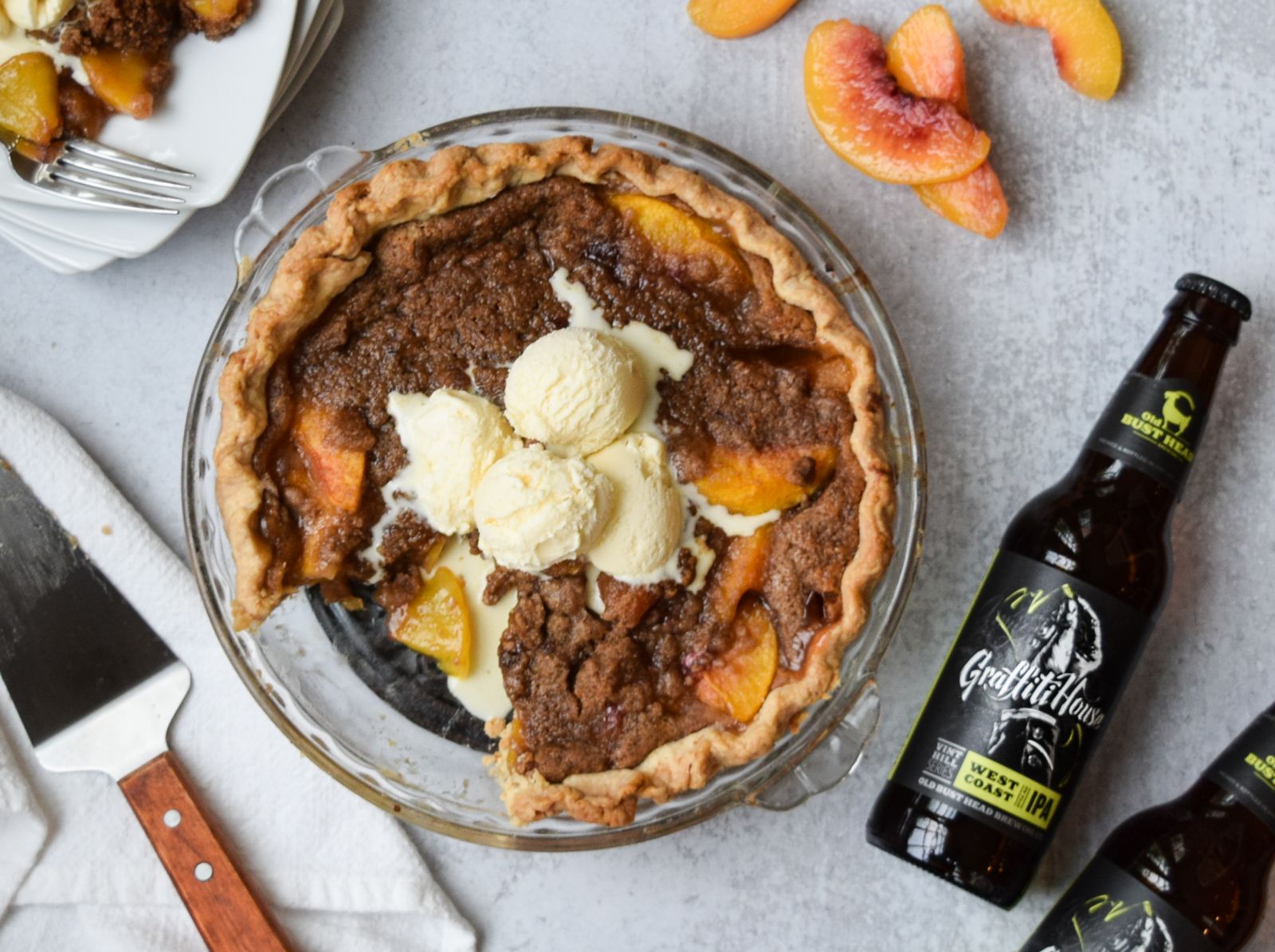 If you want to have your beer and eat it too, this peach pie is for you. My classic Peach Crumb Pie is enhanced by subtle notes of citrus fruits and hops courtesy of the Graffiti House West Coast Style IPA added to the filling. A flakey crust is filled with juicy peaches and topped with a crispy crumb topping that adds even more sweetness. If you can't find ripe peaches, you can easily substitute frozen, and a pre-made crust makes this already easy pie even easier if you are short on time.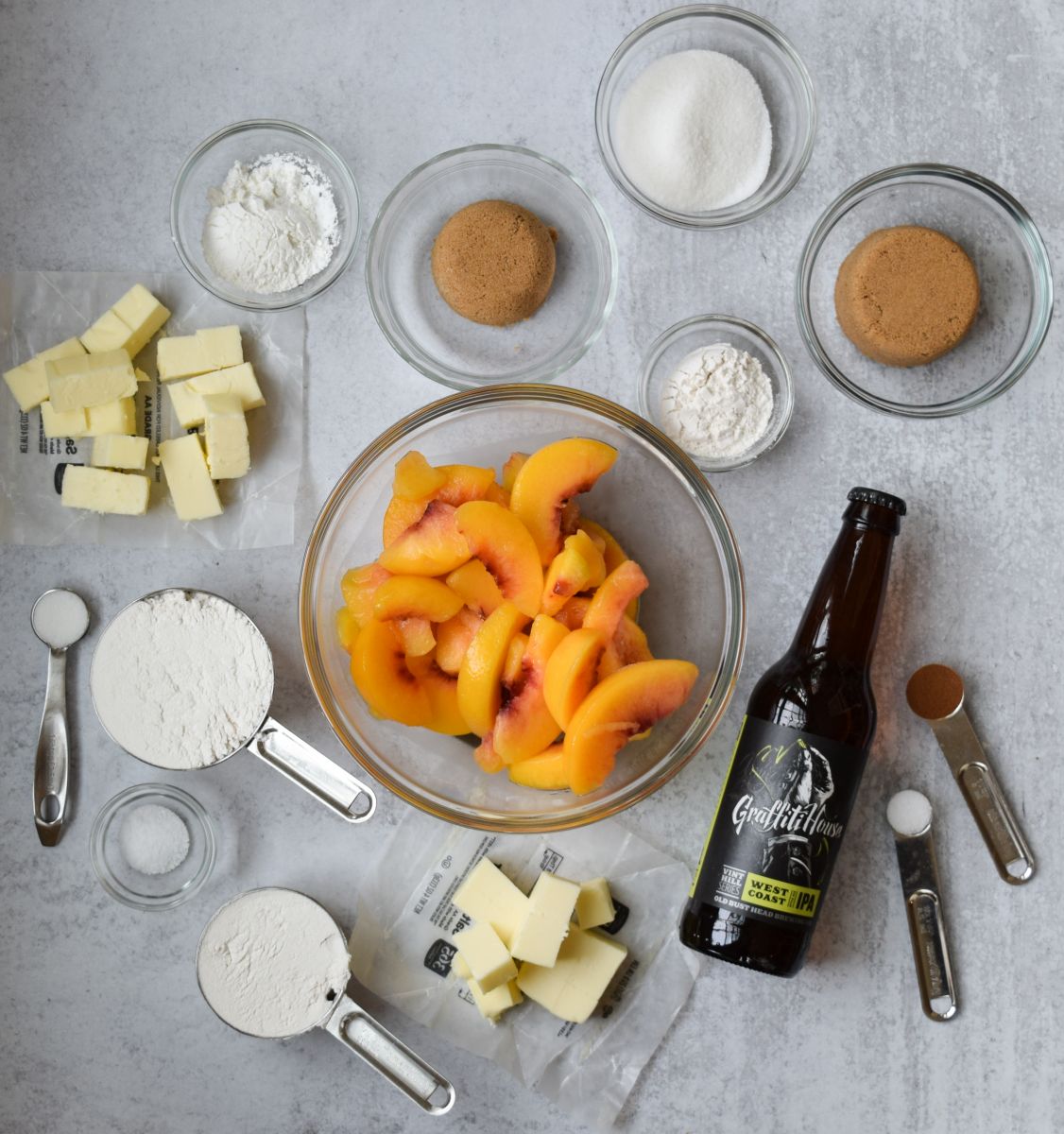 Ingredients: 
For the crust: 
1 cup of all-purpose flour 
½ teaspoon of salt 
½ teaspoon of sugar 
1 stick of cold unsalted butter, cubed 
3 – 4 tablespoons of ice water 
For the filling: 
5 cups of sliced peaches (about 4 – 5 peaches) 
¼ cup of brown sugar 
3 tablespoons of granulated sugar 
2 tablespoons of all-purpose flour 
2 tablespoons of cornstarch 
¼ teaspoon of salt 
1/6 a cup of Graffiti House West Coast Style IPA
Crumb Topping: 
½ cup of flour 
½ cup of brown sugar 
½ teaspoon of salt 
½ teaspoon of cinnamon 
1/3 cup of butter, diced 
Directions: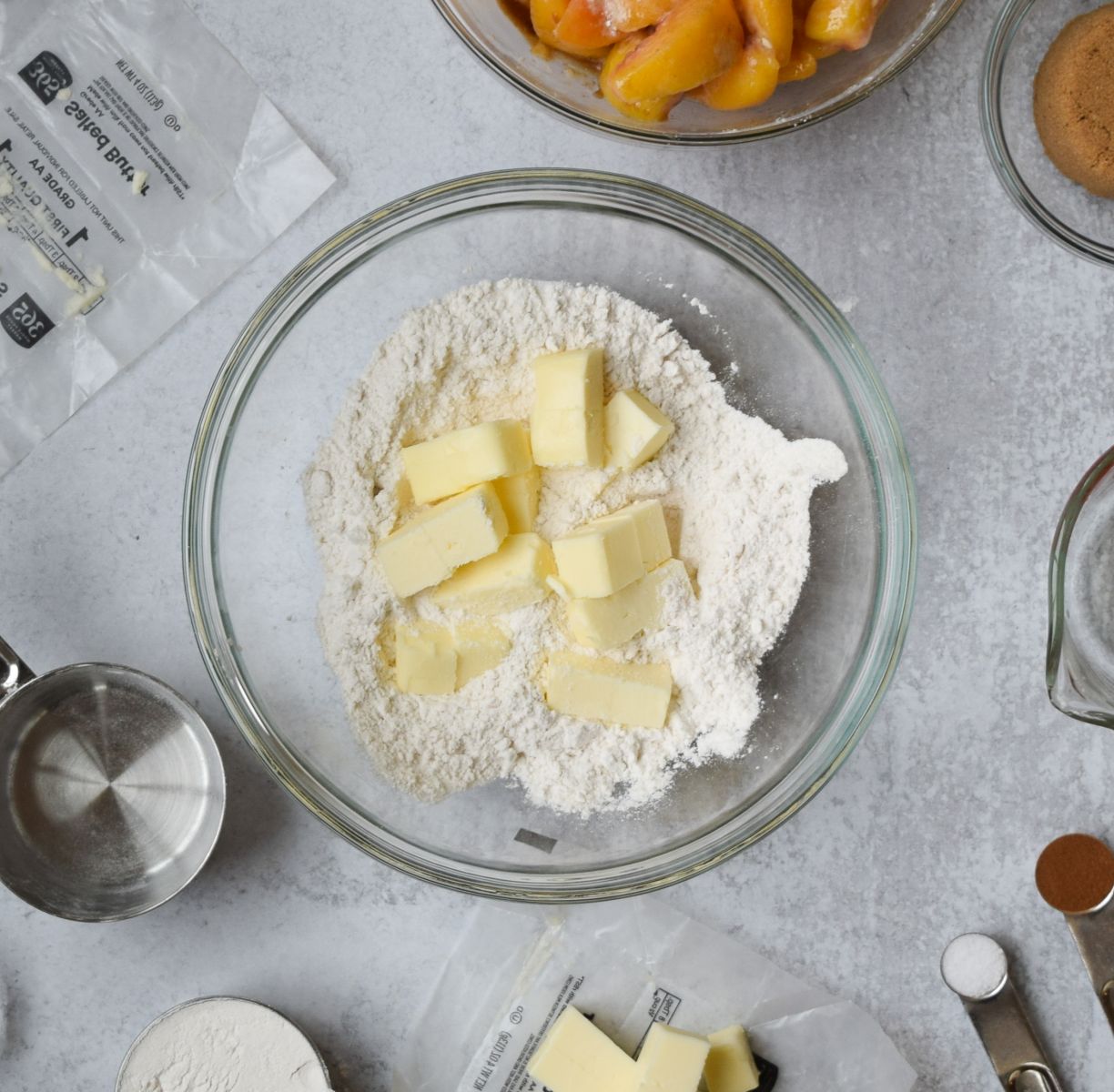 To make the crust, place the flour, sugar, and salt in a large bowl and stir to combine.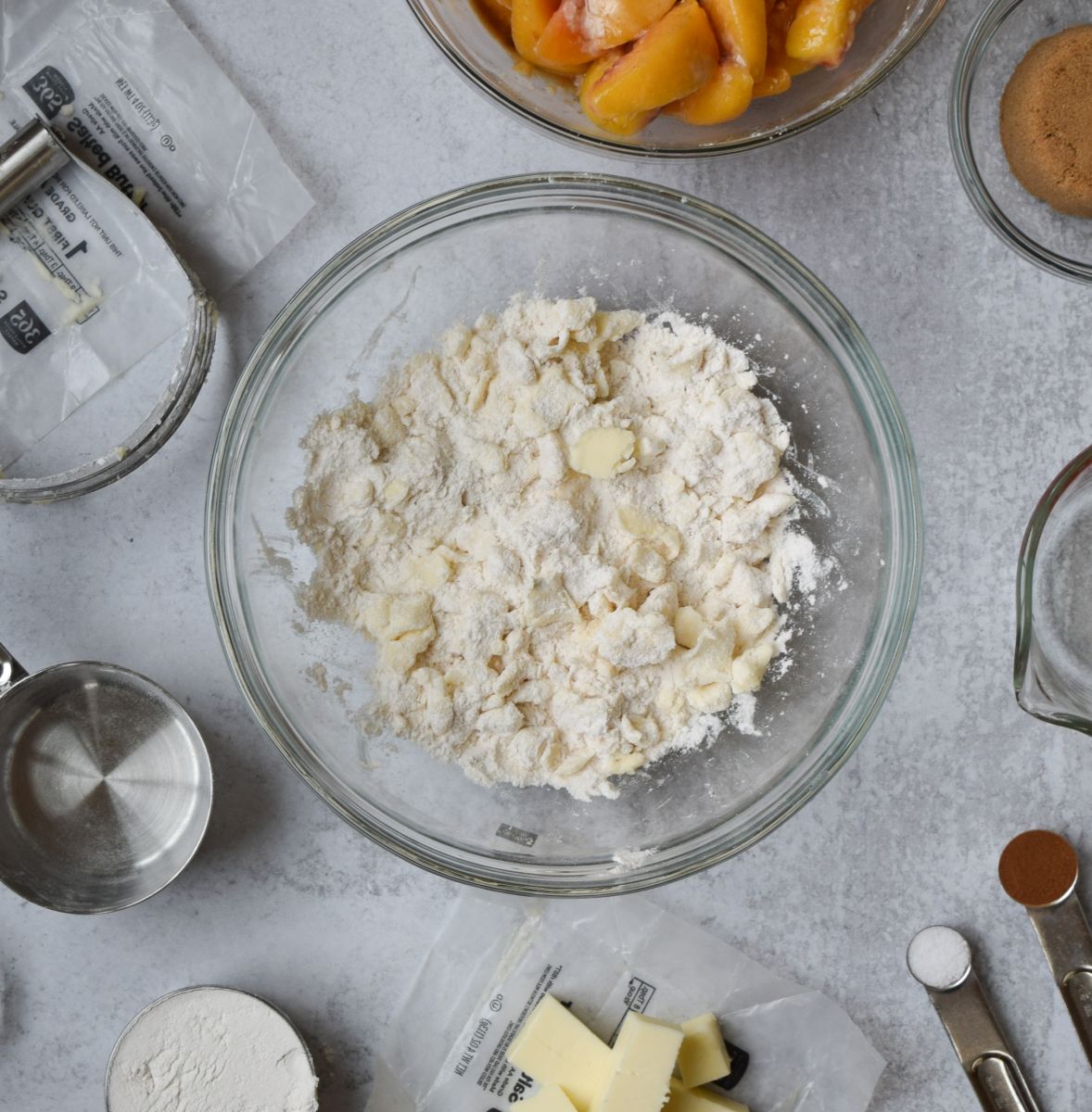 Add in the cubed butter and using a pastry cutter, work it into the flour mixture until the butter is the size of peas.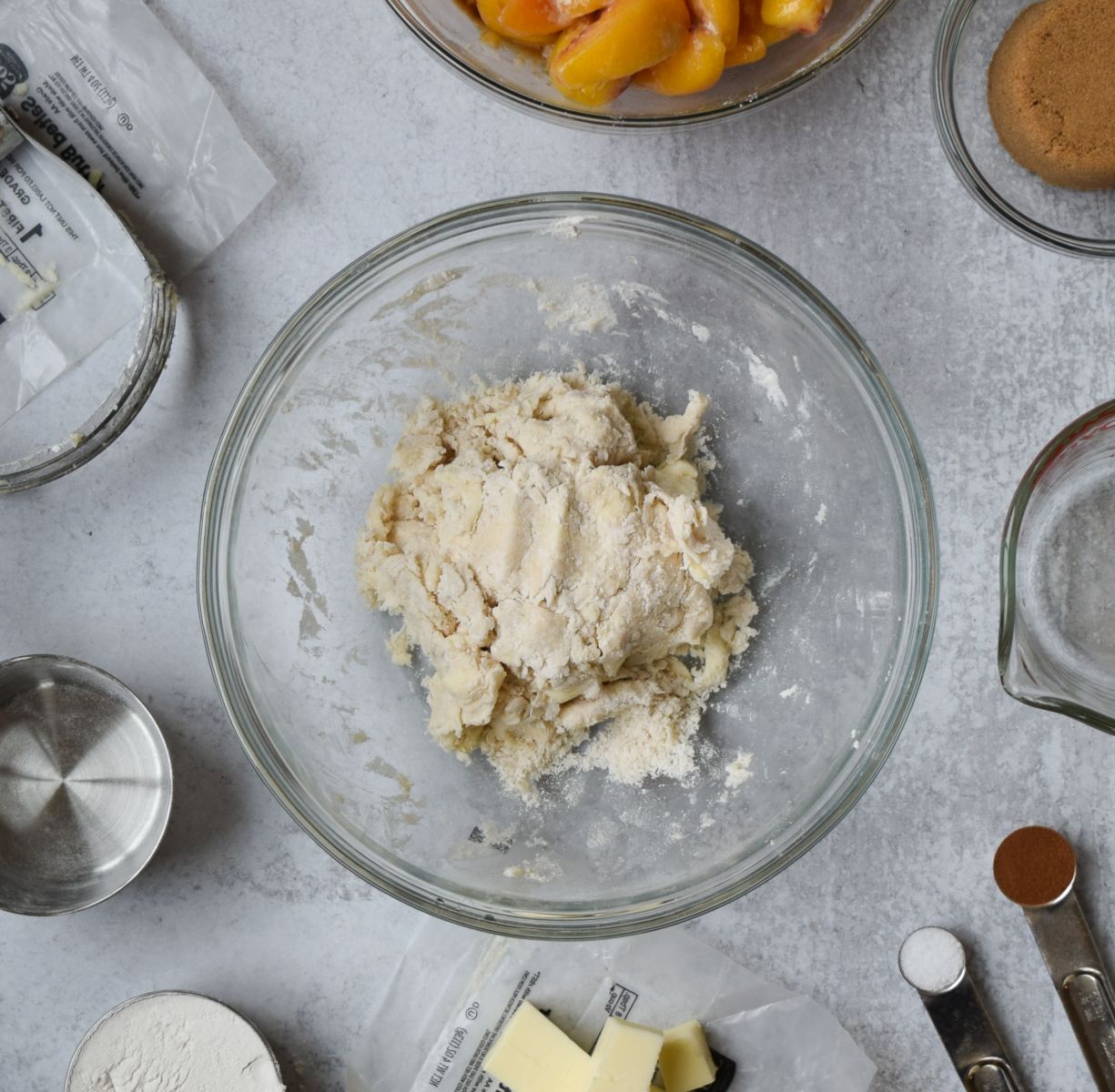 Drizzle in the cold water and stir until the dough starts to come together.
Using your hands, pat the dough into a disc and wrap in plastic (or a beeswax wrap) and place in the fridge to chill for 30 minutes.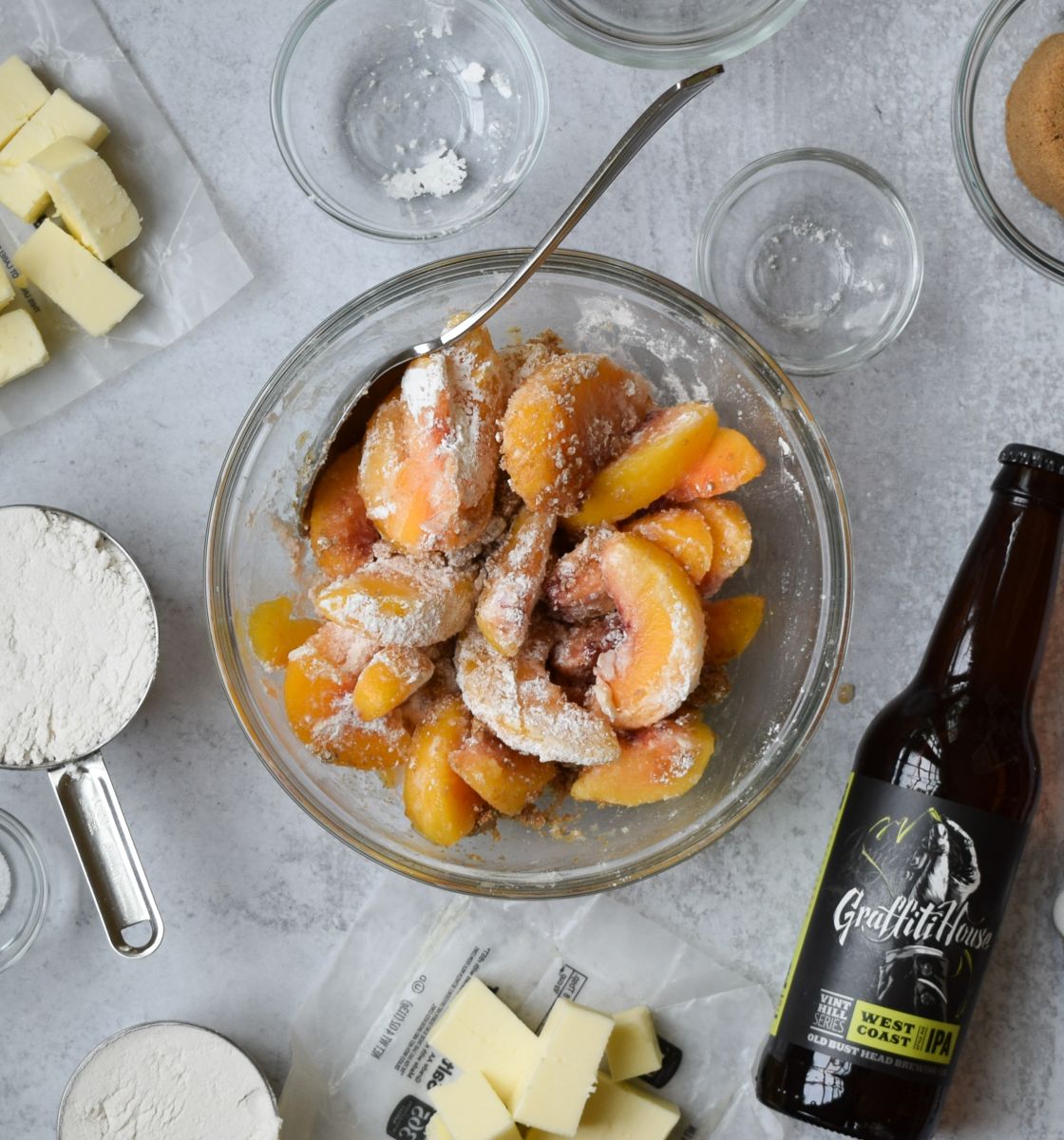 While the dough chills, make the filling by mixing the peaches, brown sugar, granulated sugar, flour, cornstarch, and salt together.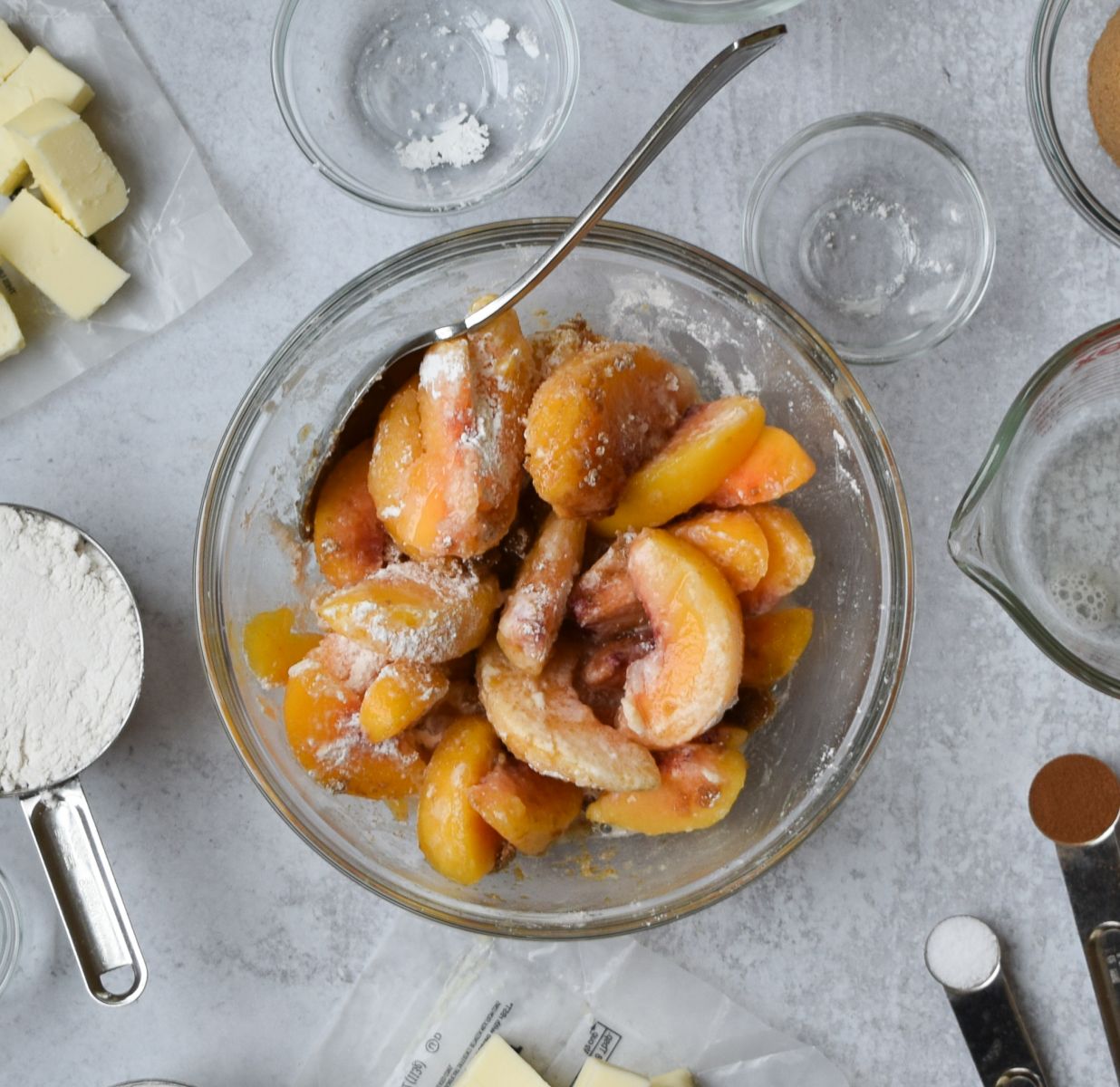 Pour over the beer and stir to combine. Set aside.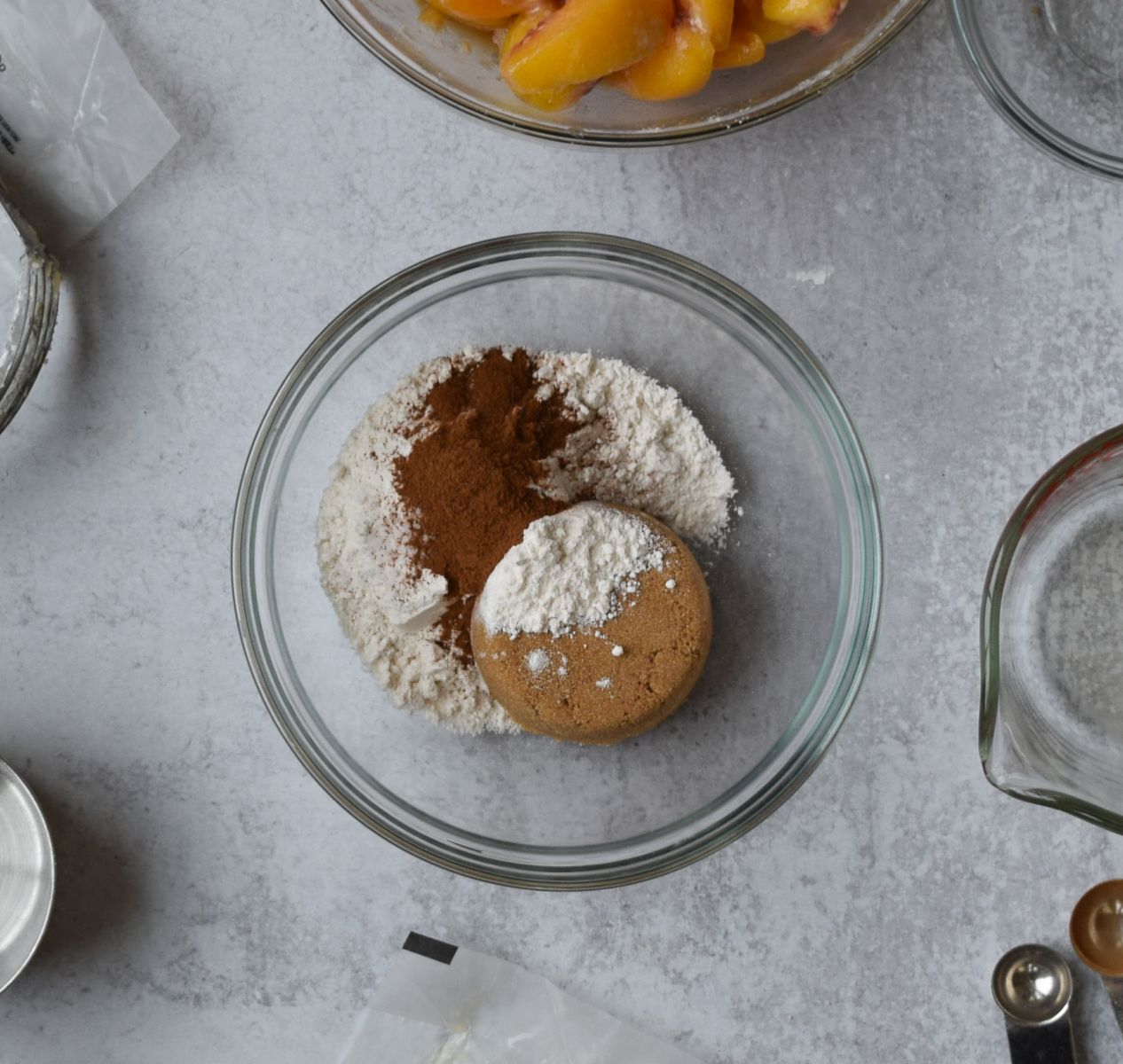 To make the crumb topping, mix the flour, brown sugar, salt, and cinnamon together.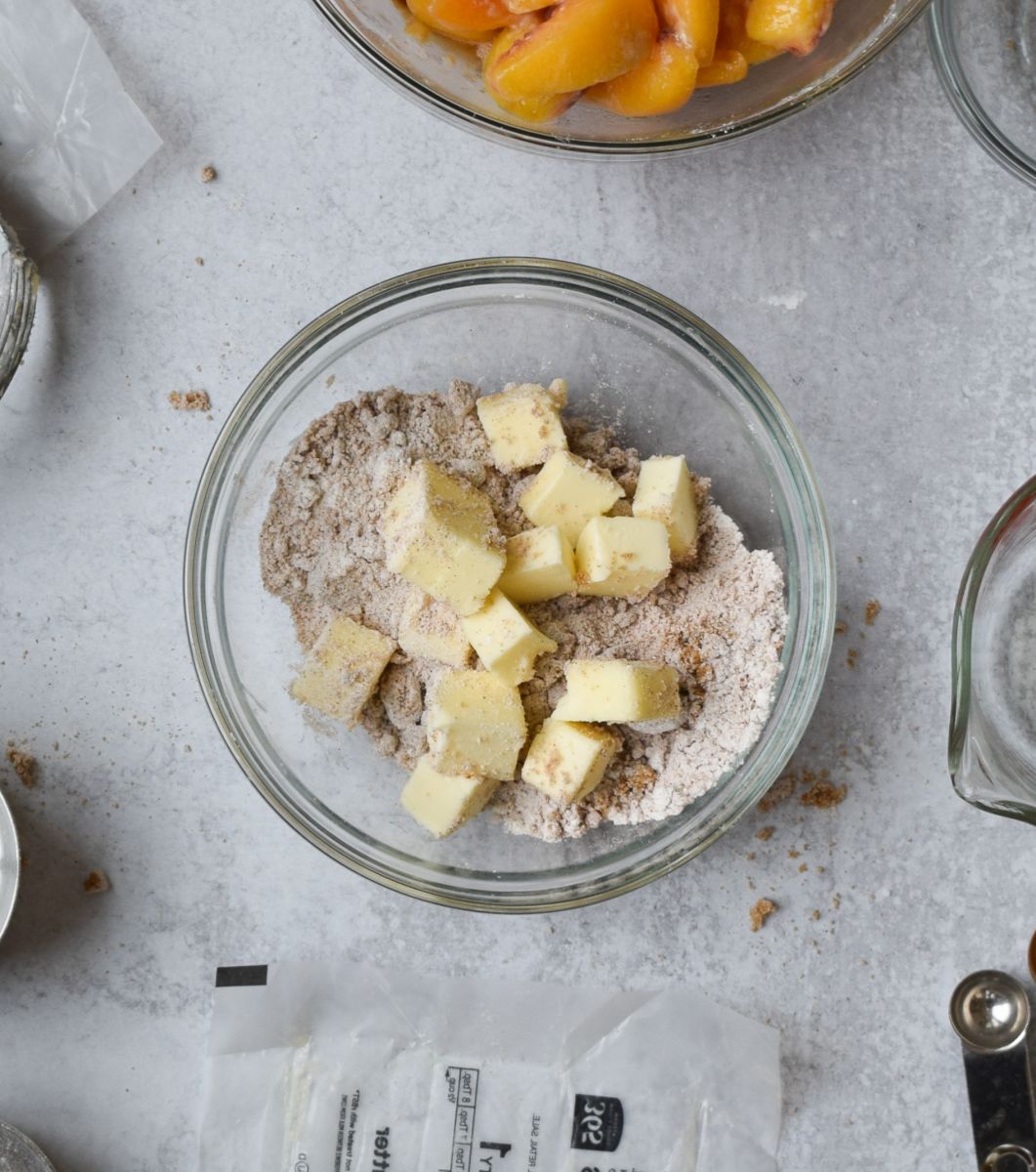 Add in the butter and, using your hands, work the butter in until completely incorporated and the crumb topping feels like wet sand. Set aside.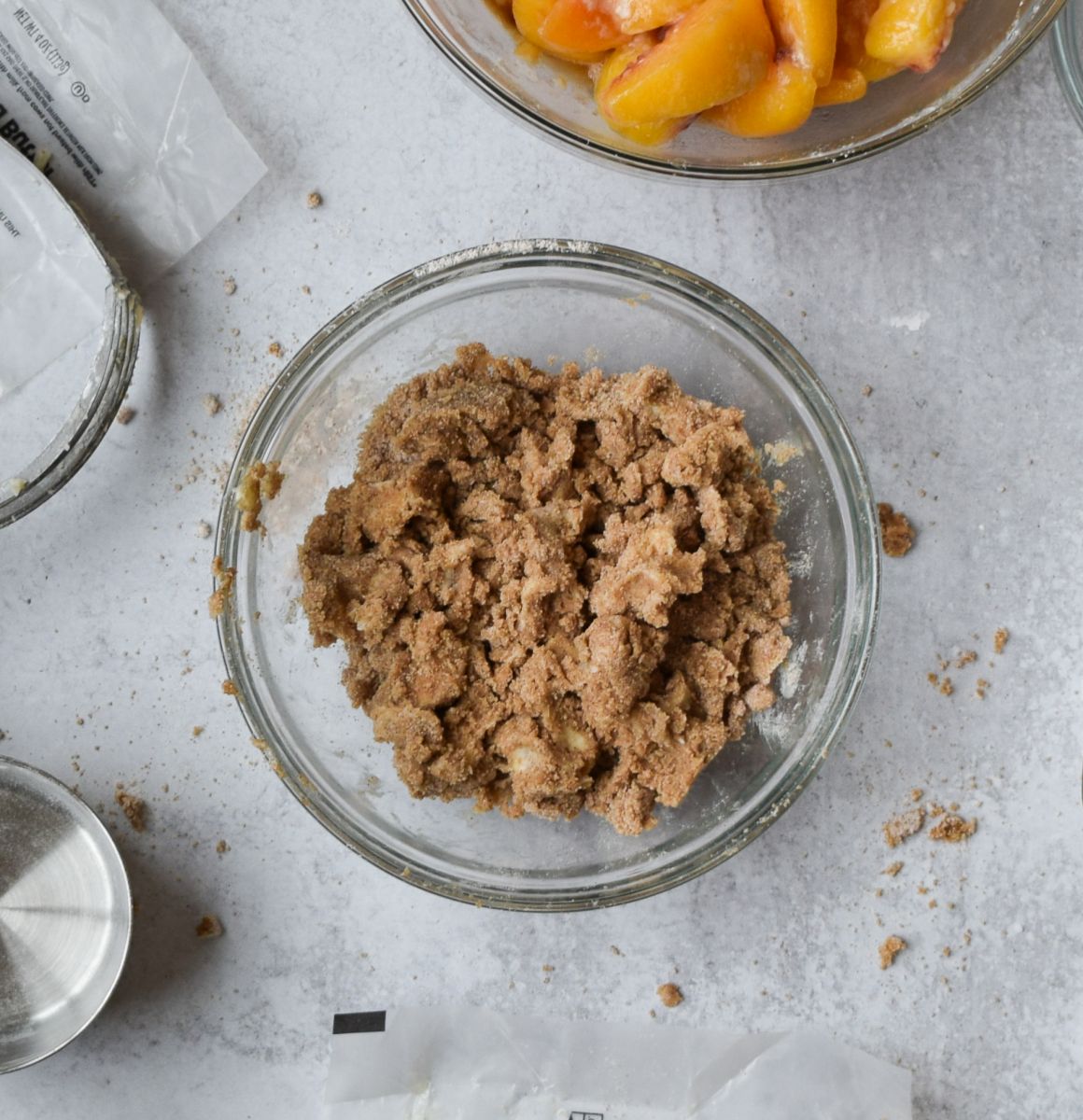 Preheat the oven to 350°F.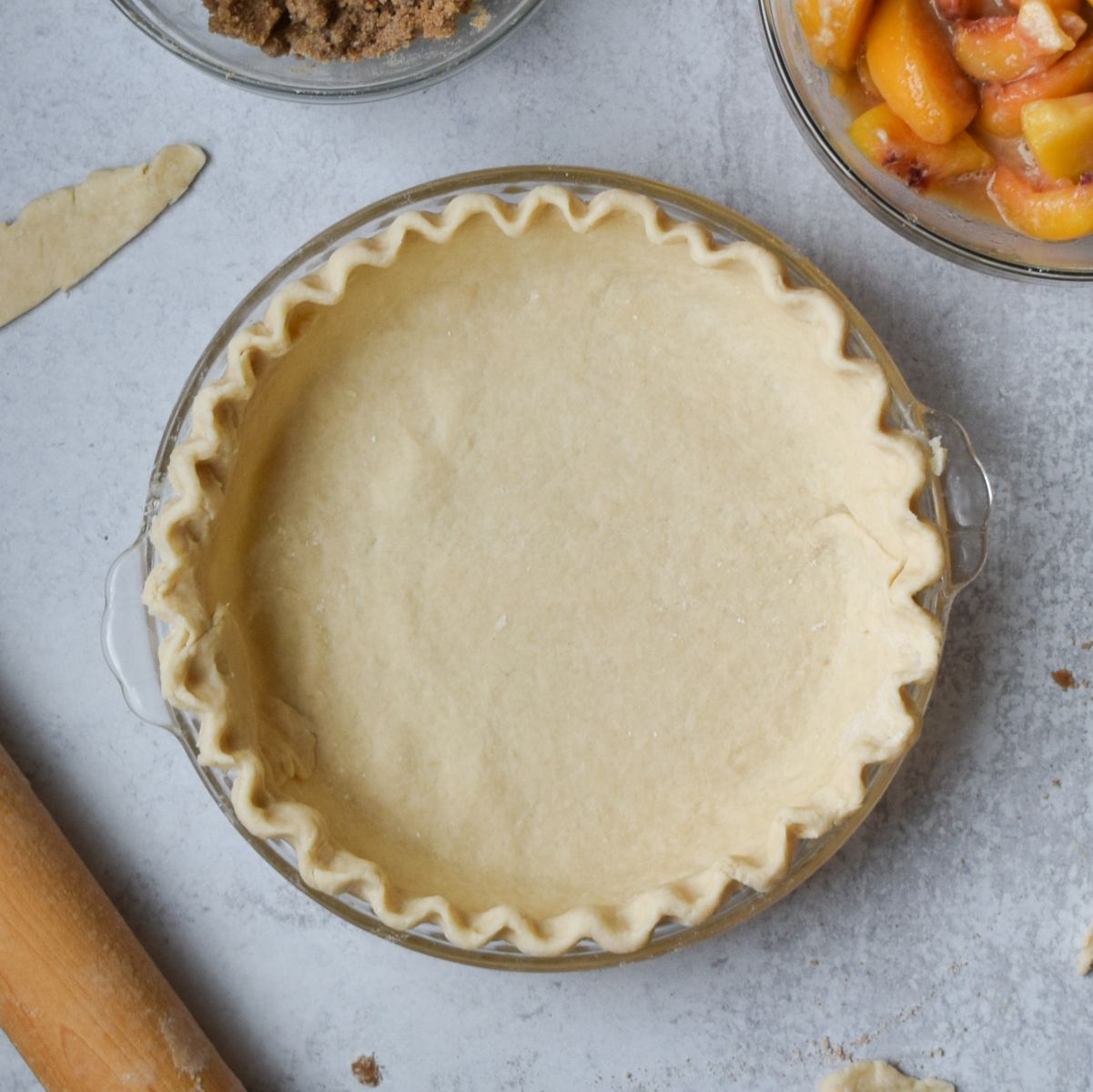 To assemble, remove the pie dough from the fridge and turnout on to a generously floured surface. Using a rolling pin, roll the dough out into a circle that is 10 inches in diameter. Carefully work the dough into a 9-inch pie plate.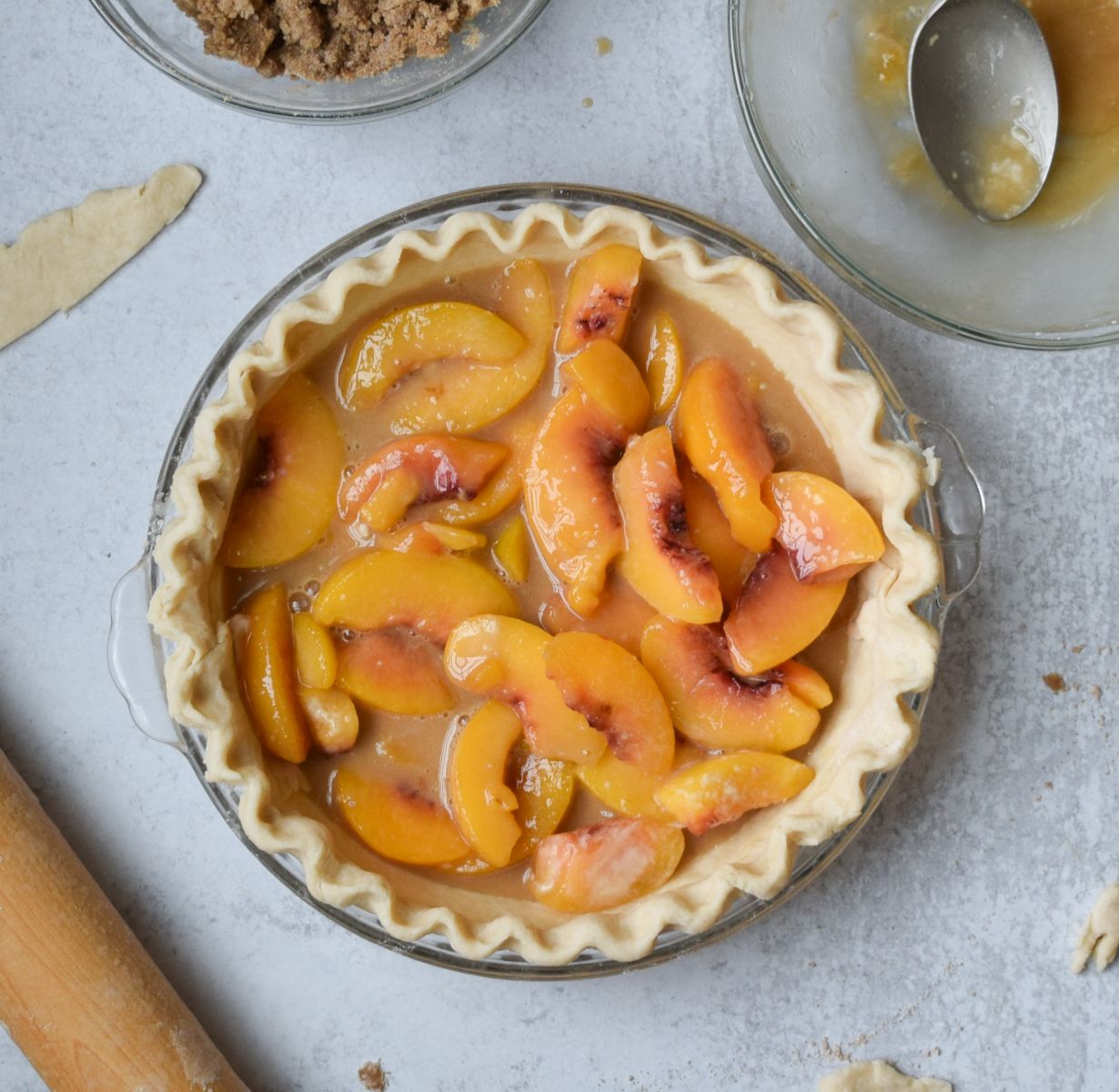 Fill the pie dough with the peach mixture.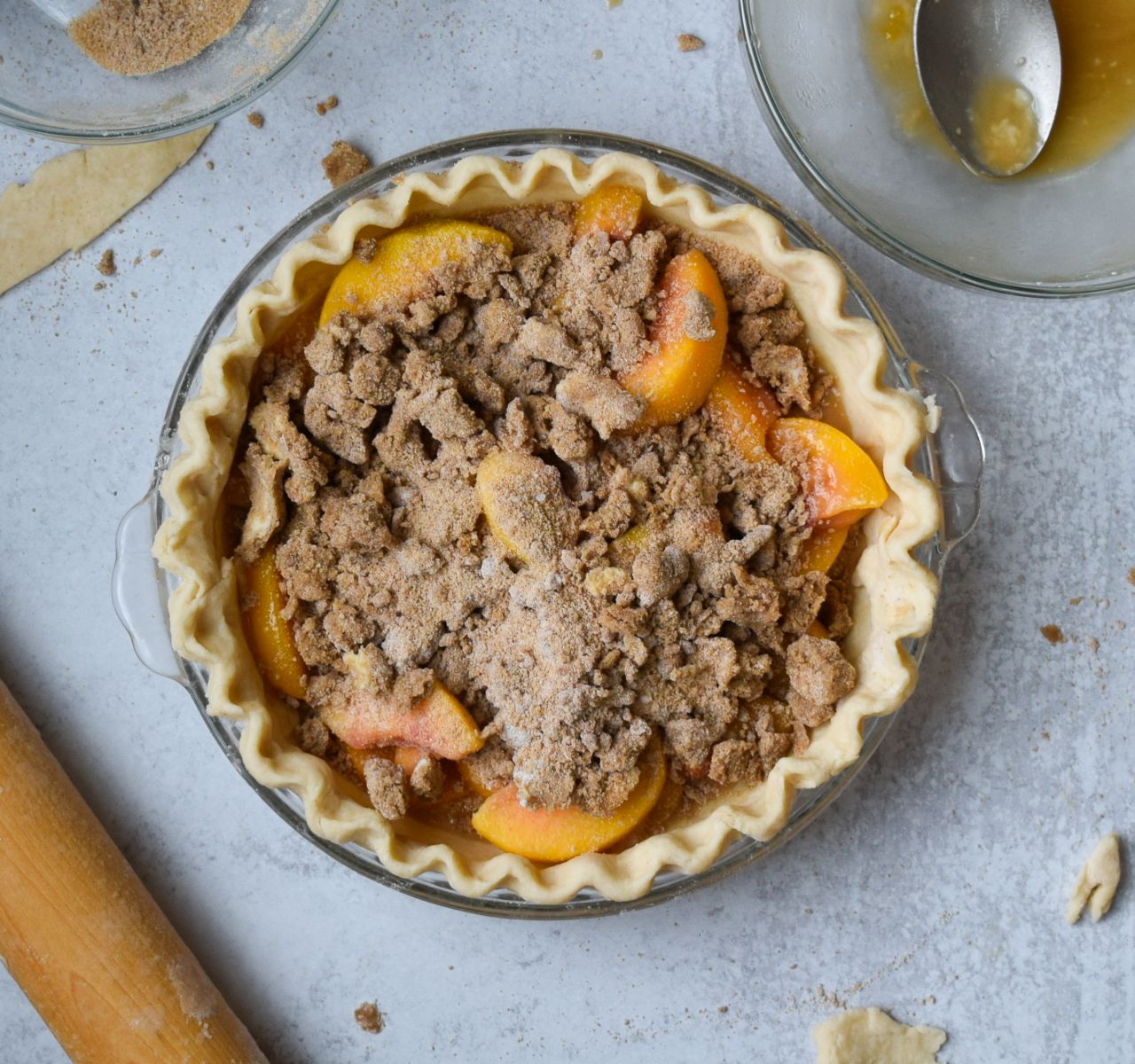 Top the peaches with the crumb topping and transfer to the oven. 
Bake for 50 minutes – 1 hour, until the crust is lightly browned, and the filling is bubbling.
Remove the pie from the oven and let cool slightly before slicing and serving.