March 17, 2018
Irish Stew with Gold Cup Russian Imperial Stout
By: Kaitlin Hill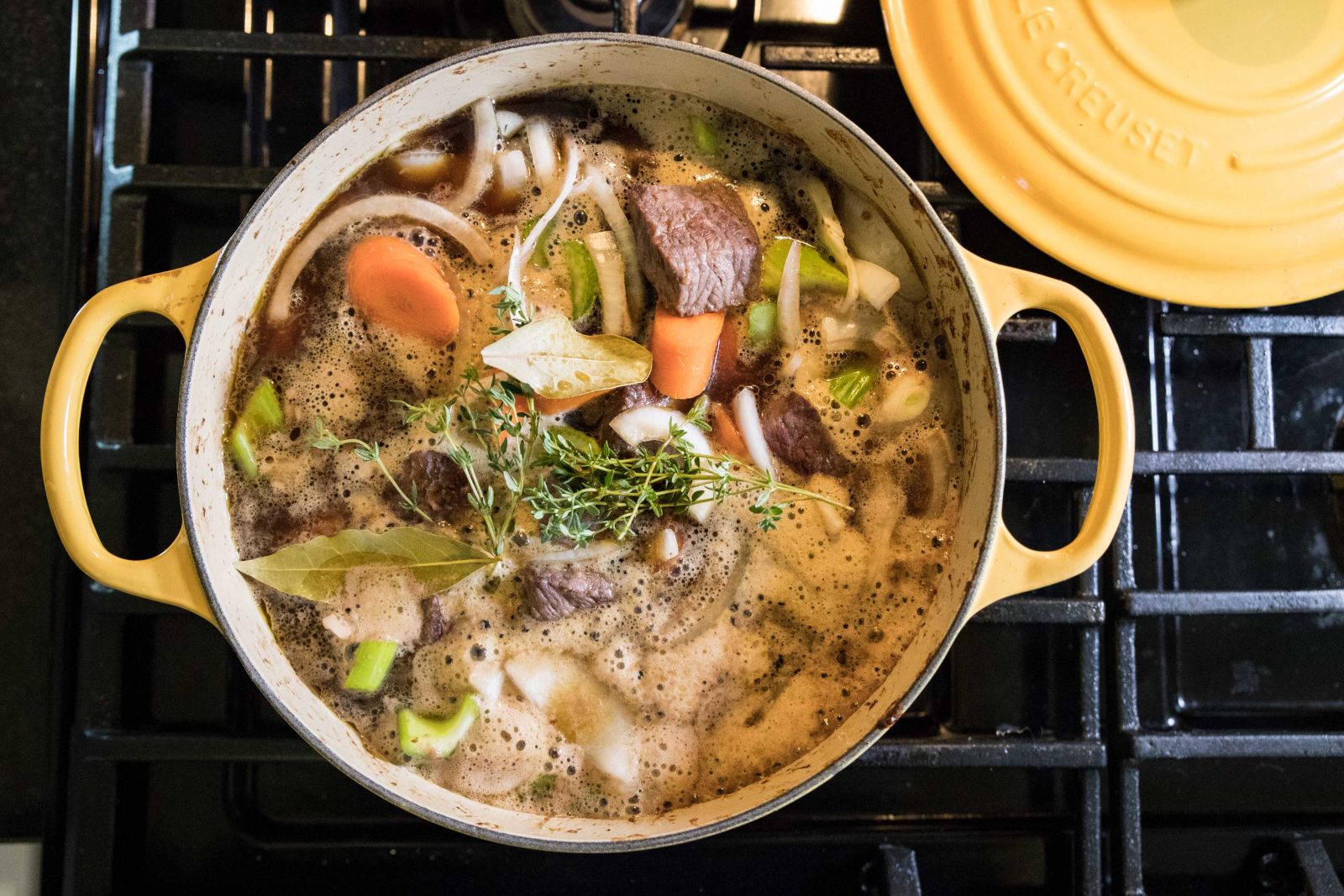 As proud Northern Irish folk, St. Patrick's Day is definitely my family's favorite holiday. Though, our method of celebration, while traditional in a sense, may not be the typical festivities you might imagine. Instead of sporting emerald attire and drinking green-tinted beer, we opt for cooking traditional Irish food and drinking, well, quality beer. In my classic Irish stew, the two intersect. This hearty stew is loaded with tender beef and fresh vegetables. Its savory flavor is enhanced by the addition of Old Bust Head's Gold Cup Russian Imperial Stout. Gold Cup adds a level of complexity to a stew that is deliciously simple. Stop by Old Bust Head to pick up a growler, so you canmake a batch and pour a glass this St. Patrick's Day! Trust me, your friends and family will thank you! 
Ingredients: 
1 ¼ pounds beef stew meat 
1 tablespoon all-purpose flour 
1 tablespoon butter 
1 large onion, thinly sliced 
4 stalks of celery, cut on an angle 
3 carrots, cut on an angle 
1 clove of garlic, minced 
1 ½ cups Gold Cup Russian Imperial Stout 
1 ½ cups beef broth 
2 bay leaves 
2 – 3 sprigs of thyme 
2 medium russet potatoes, peeled and small diced 
salt and pepper to taste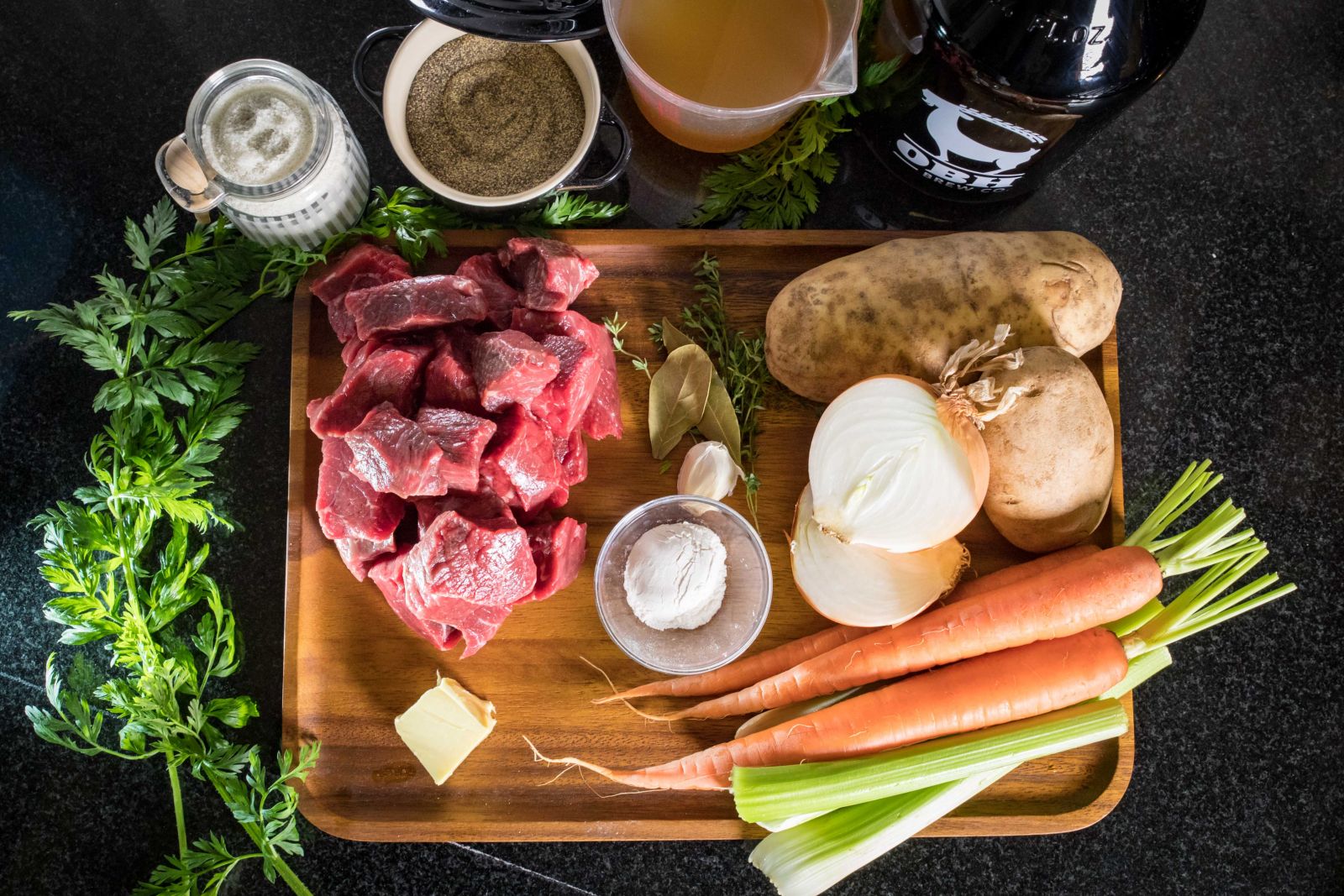 Directions: 
1. Heat a large stockpot over medium heat and add the butter. As the butter is melting, toss the meat and flour and season well with salt and pepper. When the meat is coated, transfer to the stockpot and brown on all sides. 
2. When the meat is evenly browned, add the onion, celery, carrot and garlic. 
3. Cover the meat and vegetables with the stout and beef broth. Add the bay leaf and thyme. 
4. Bring the liquid to a boil and then reduce to a simmer. Cook on low heat for 40 minutes. 
5. After 40 minutes, add the potatoes. Cook for an additional 50 minutes until the vegetables are fork tender and the meat is cooked through. 
6. Before serving, remove the bay leaf and thyme sprigs. Serve hot and enjoy!