June 28, 2023
Key Lime Pie with Old Bust Head Key Lime Pie Sour Ale Meringue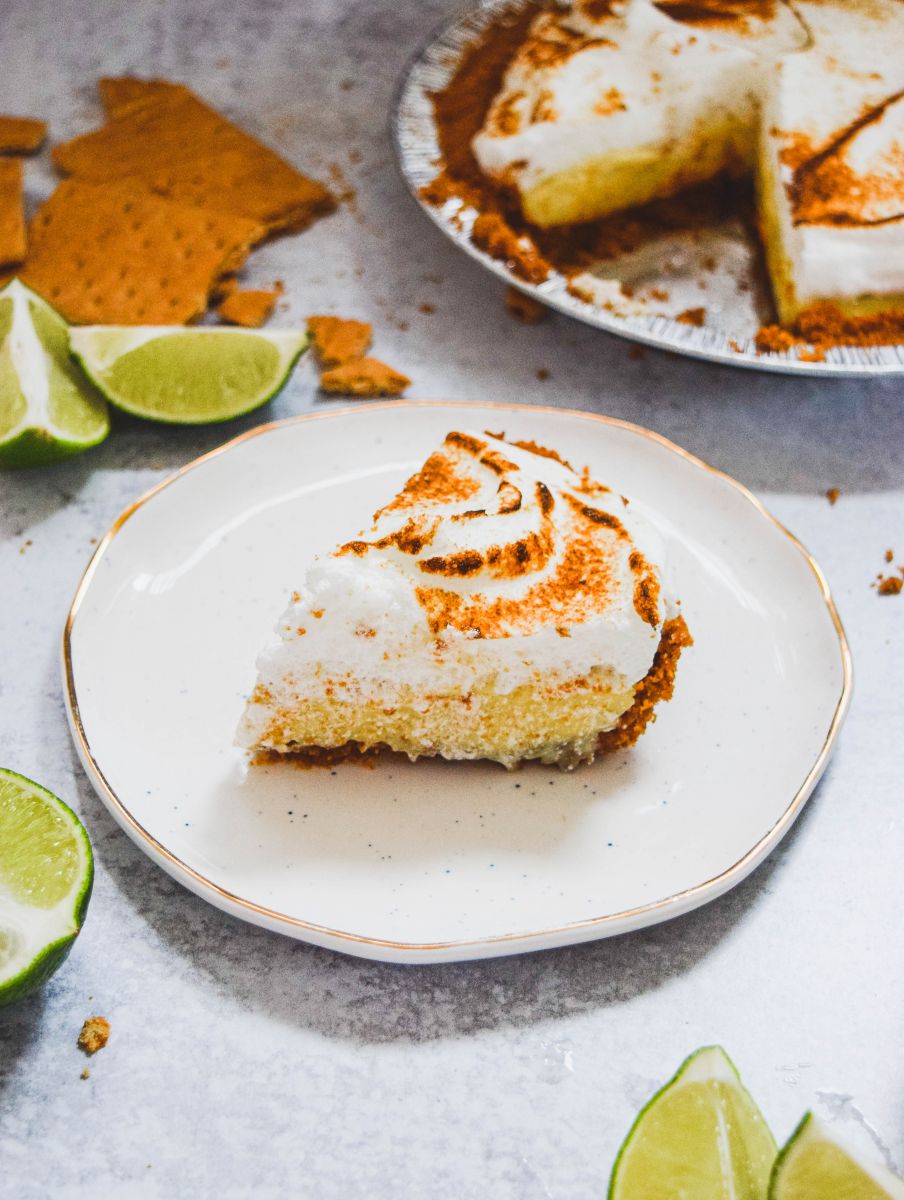 Photos and Recipe By Kaitlin Hill 
It's hard to improve upon a classic Key Lime Pie, but the addition of Old Bust Head beer in the meringue takes this traditional dessert over the top. The crunchy graham cracker crust and creamy filling are complemented by a meringue that is almost effervescent due to the addition of Key Lime Pie Sour Ale. What makes this pie even better is the short baking time, about 25 minutes total, which is ideal for hot summer days.  Make one for your next summer gathering, and your guests will thank you!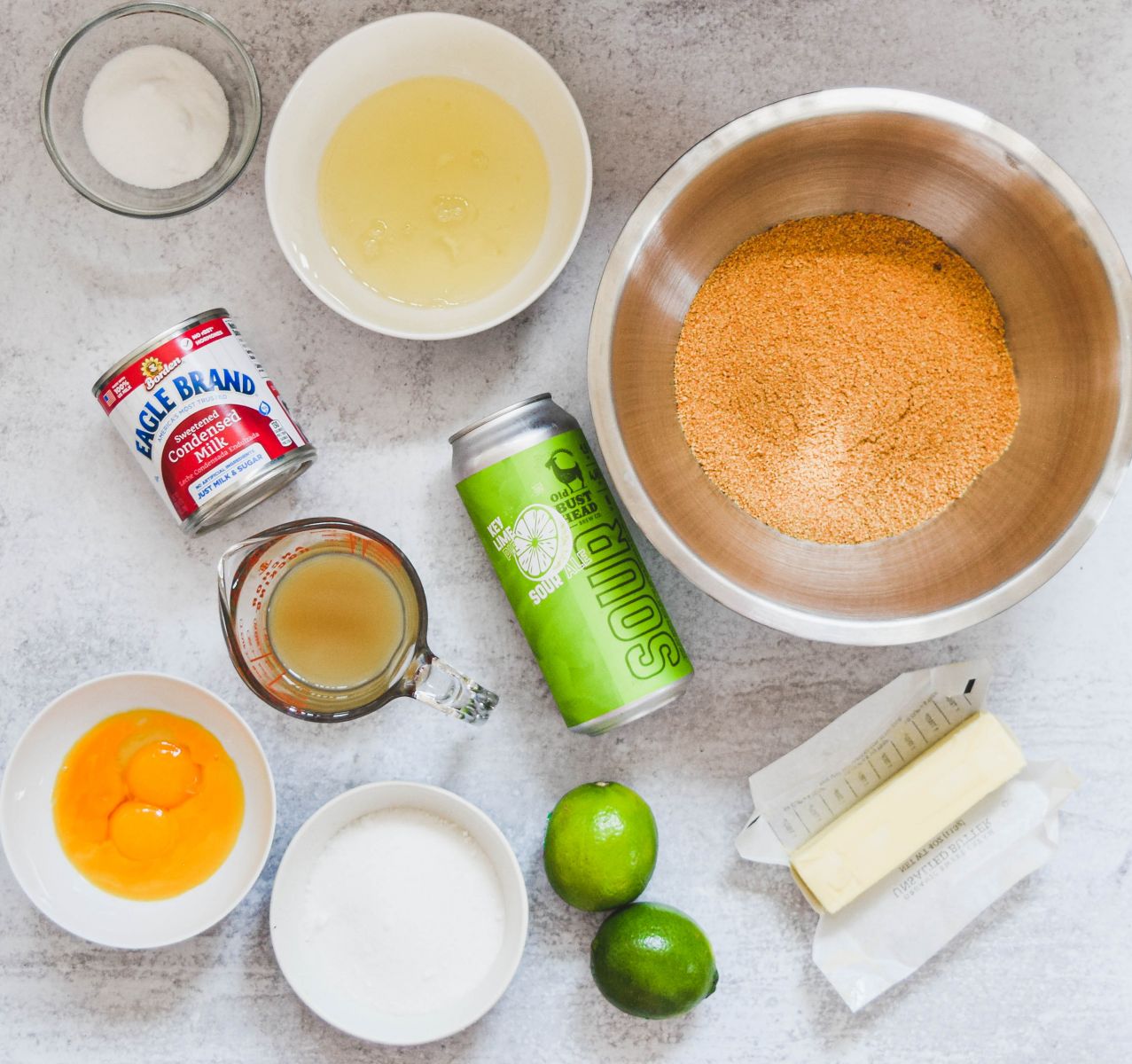 Ingredients: 
For the crust: 
1 ½ cups of crushed graham cracker crumbs
½ cup of sugar 
1 stick of butter, melted
For the filling: 
4 eggs yolks, at room temperature
1, 14 ounce can of sweetened condensed milk 
1/3 cup of key lime or lime juice 
Zest of 1 lime 
For the meringue:
4 egg whites, at room temperature
2 tablespoons of Old Bust Head Key Lime Pie Sour Ale
¼ cup of sugar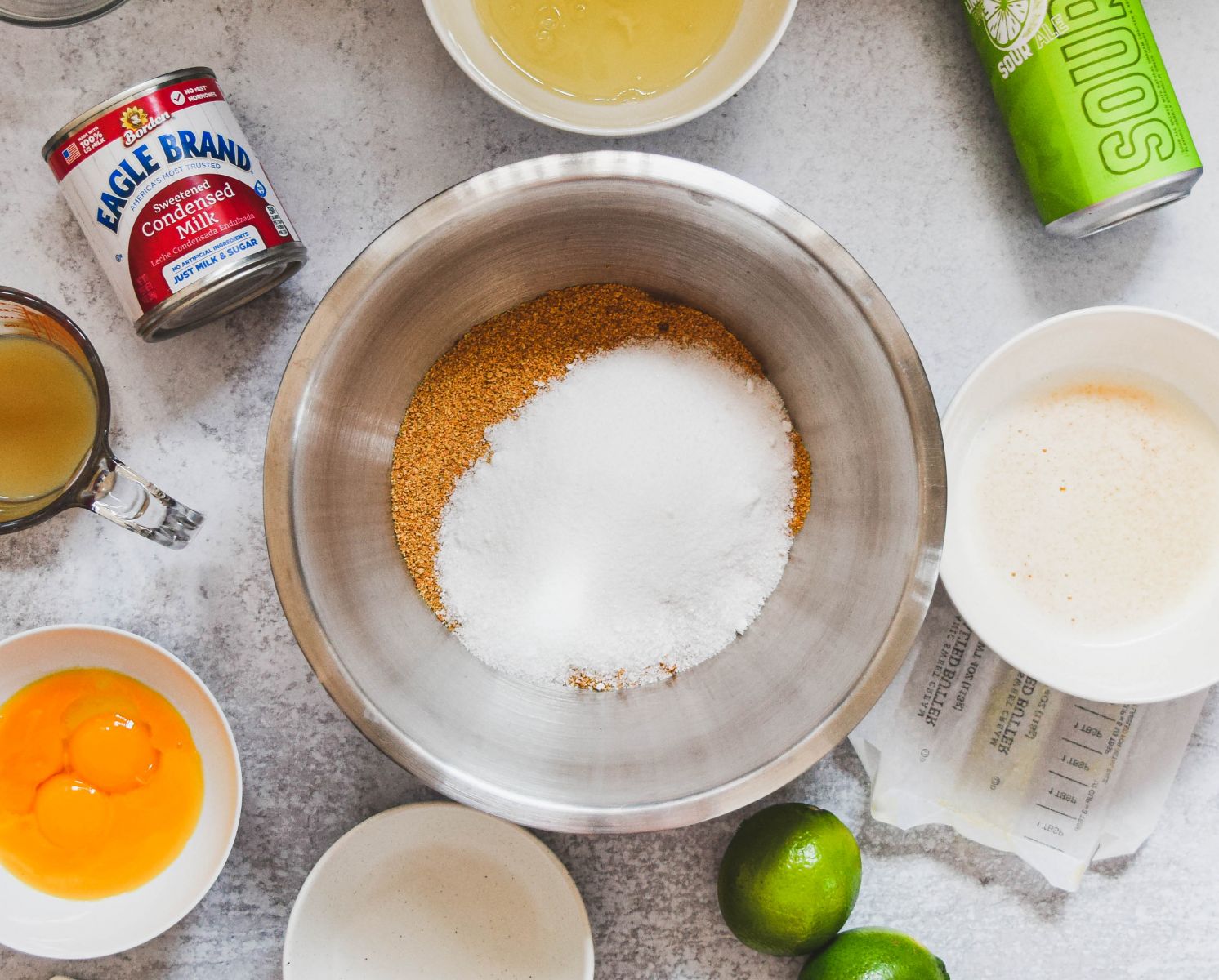 Directions: 
Preheat the oven to 350°F. 
Mix the graham cracker crumbs and sugar in a medium bowl. Next, stir in the butter and mix until the mixture resembles wet sand.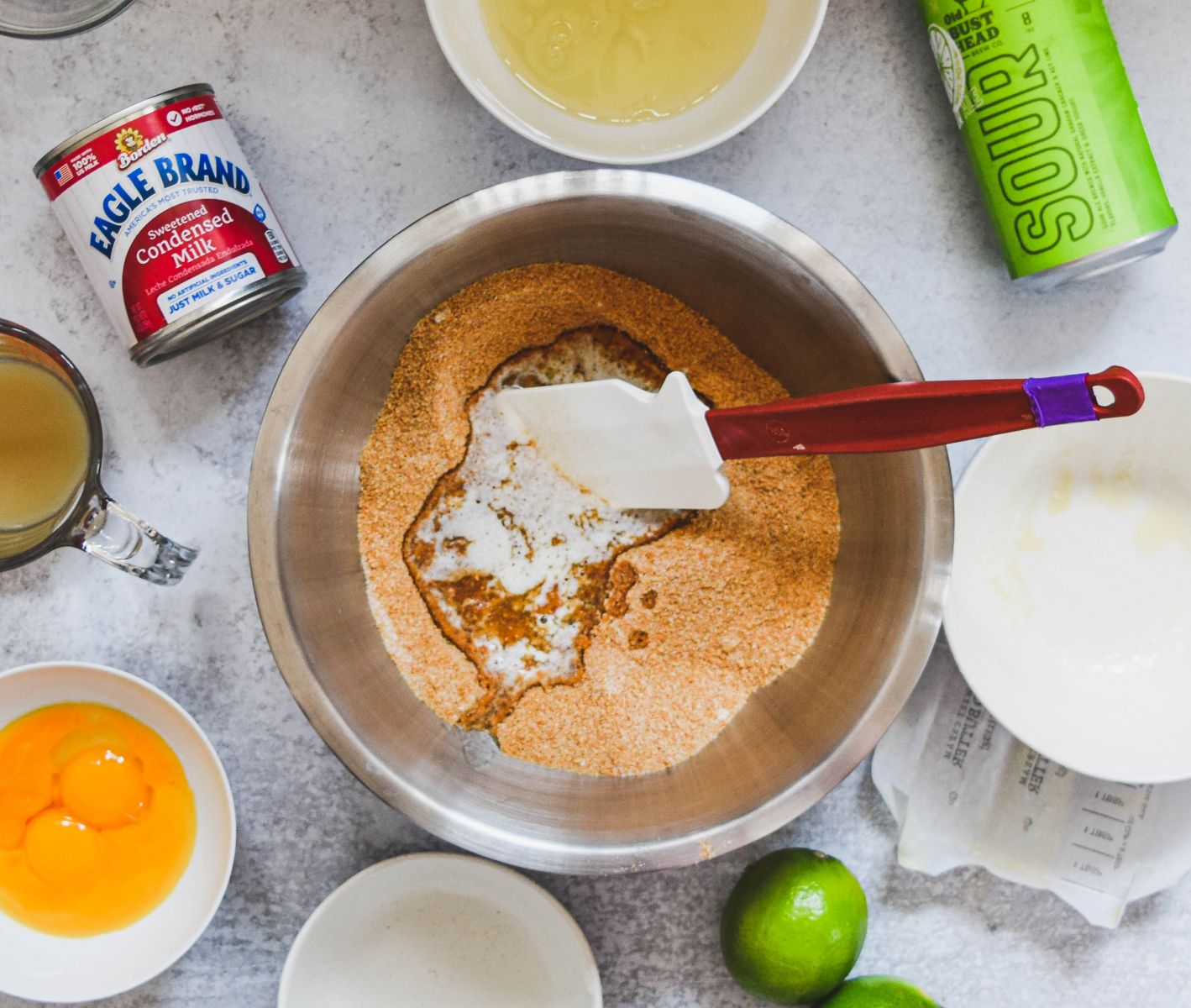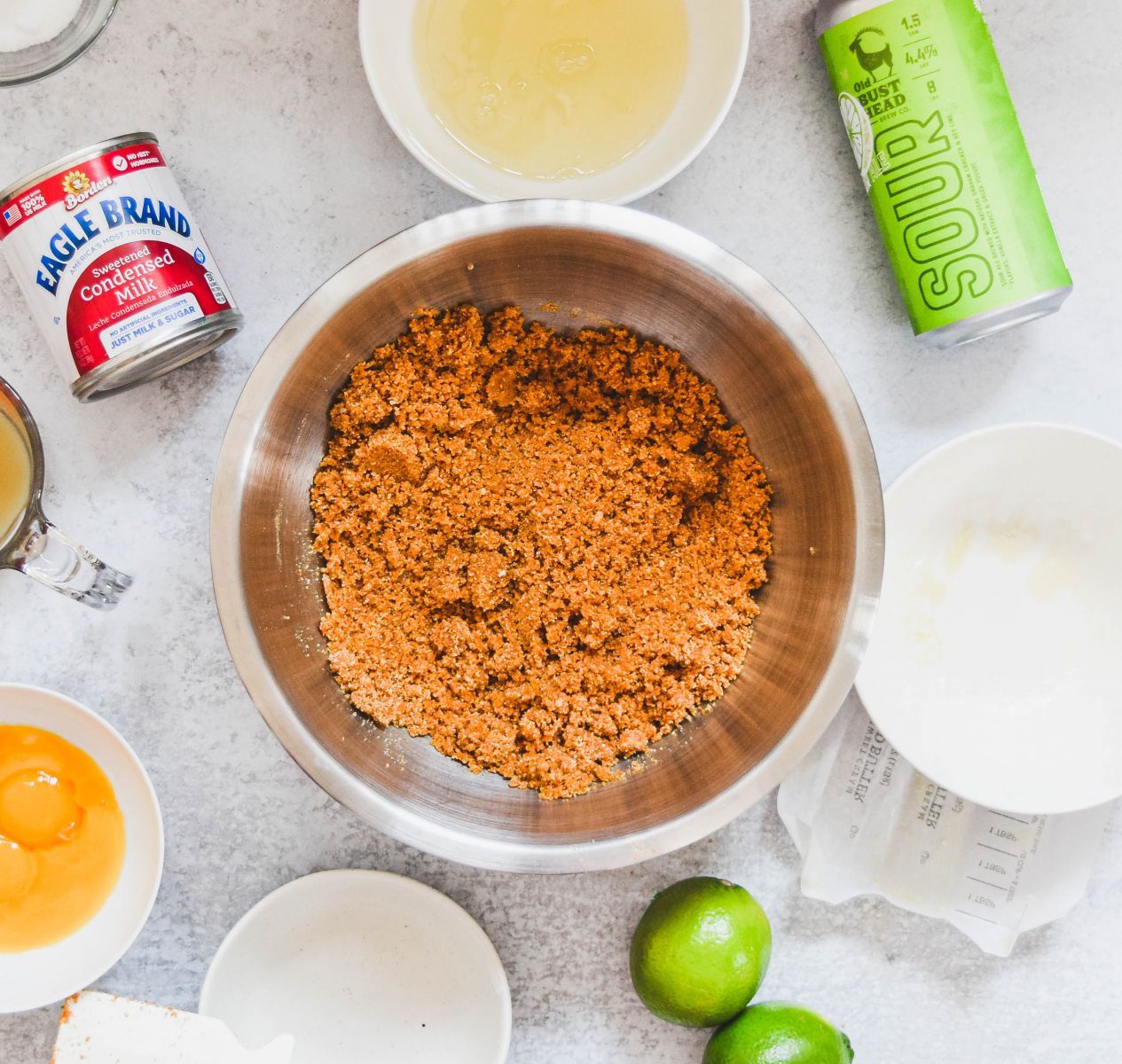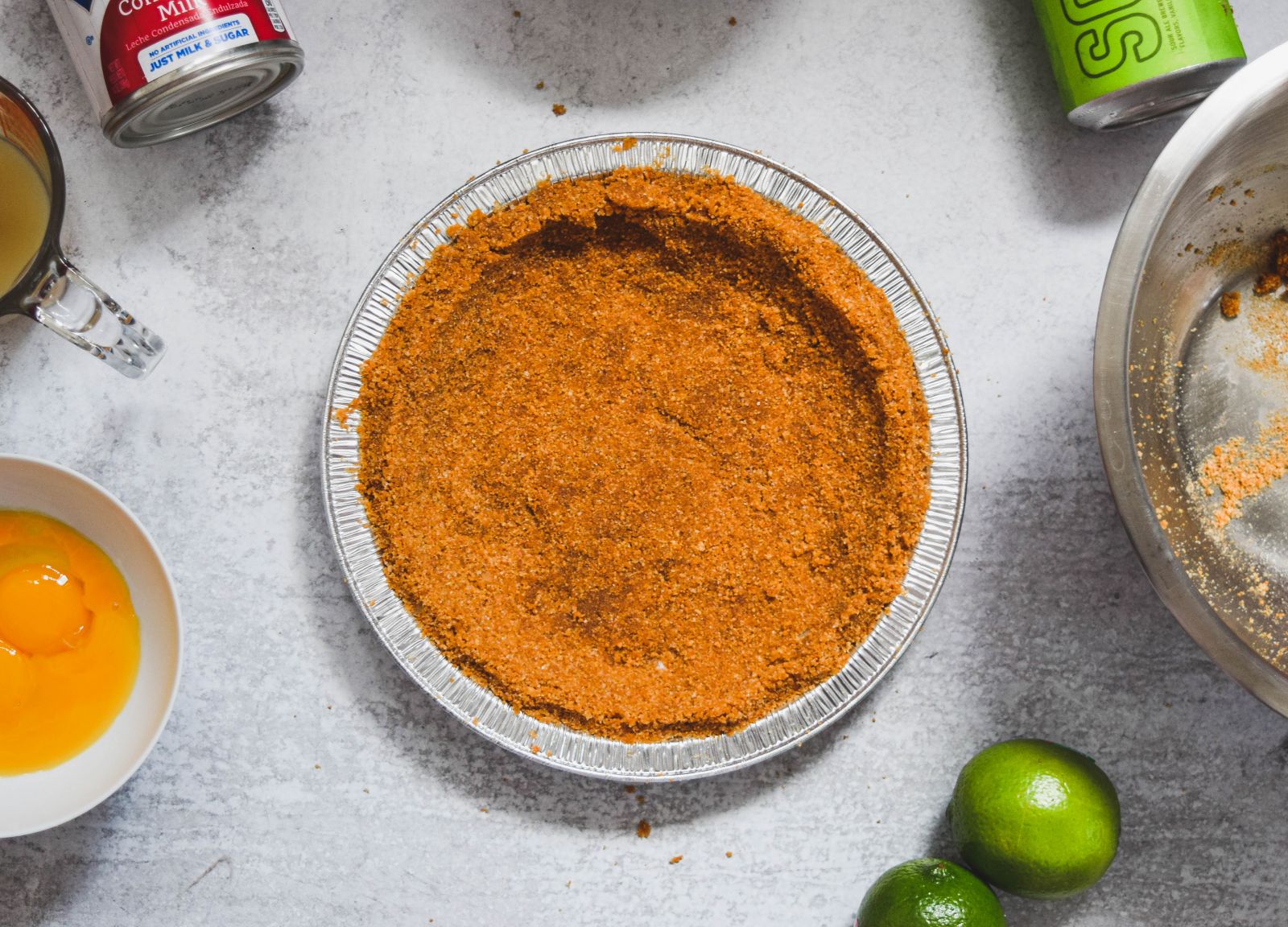 Press the crust into a 9-inch pie pan and place into the preheated oven. Bake for 10 minutes until slightly golden.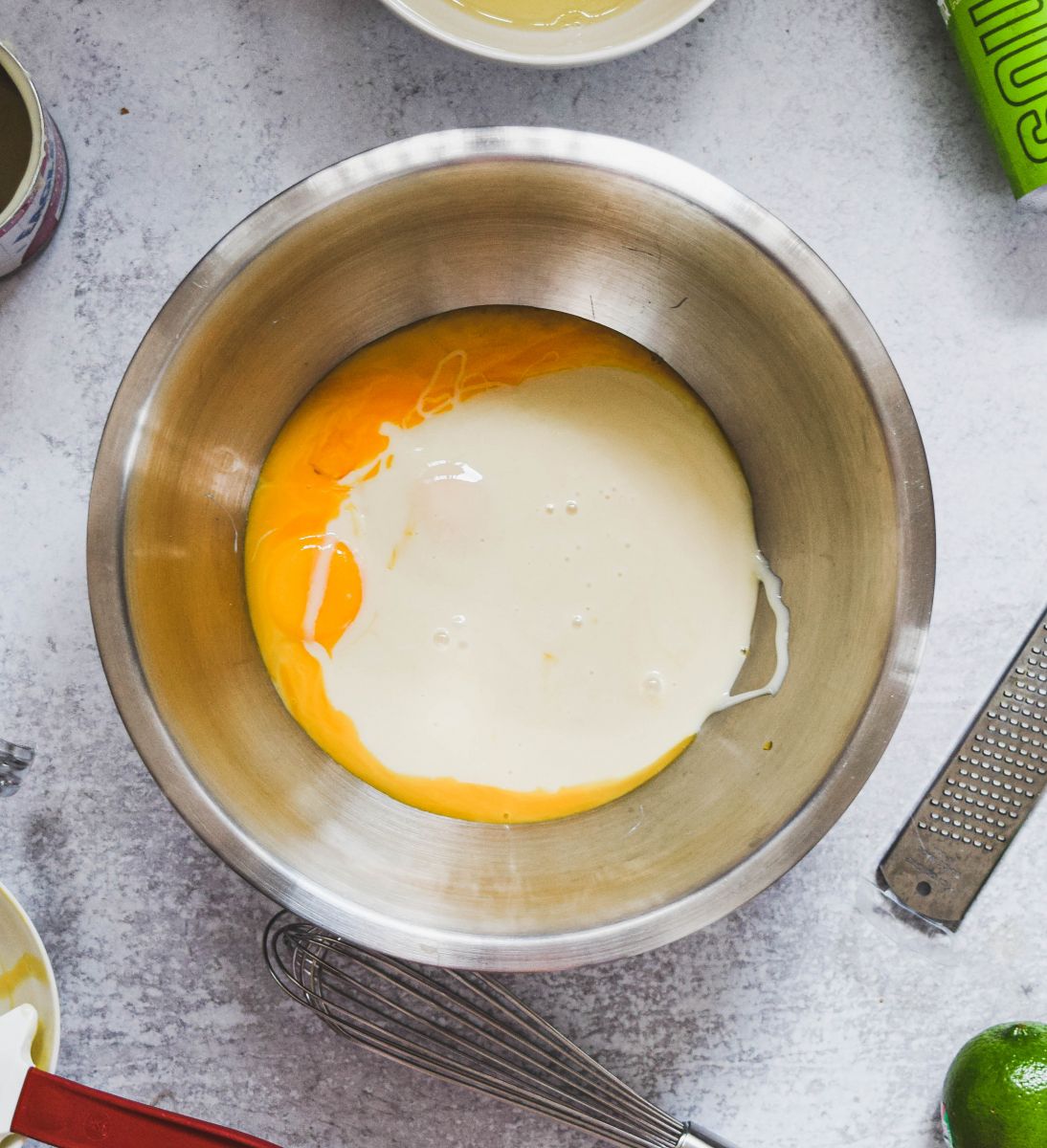 While the crust bakes, whisk together the egg yolks and sweetened condensed milk in a medium bowl. Next stir in the key lime juice and lime zest. Set aside.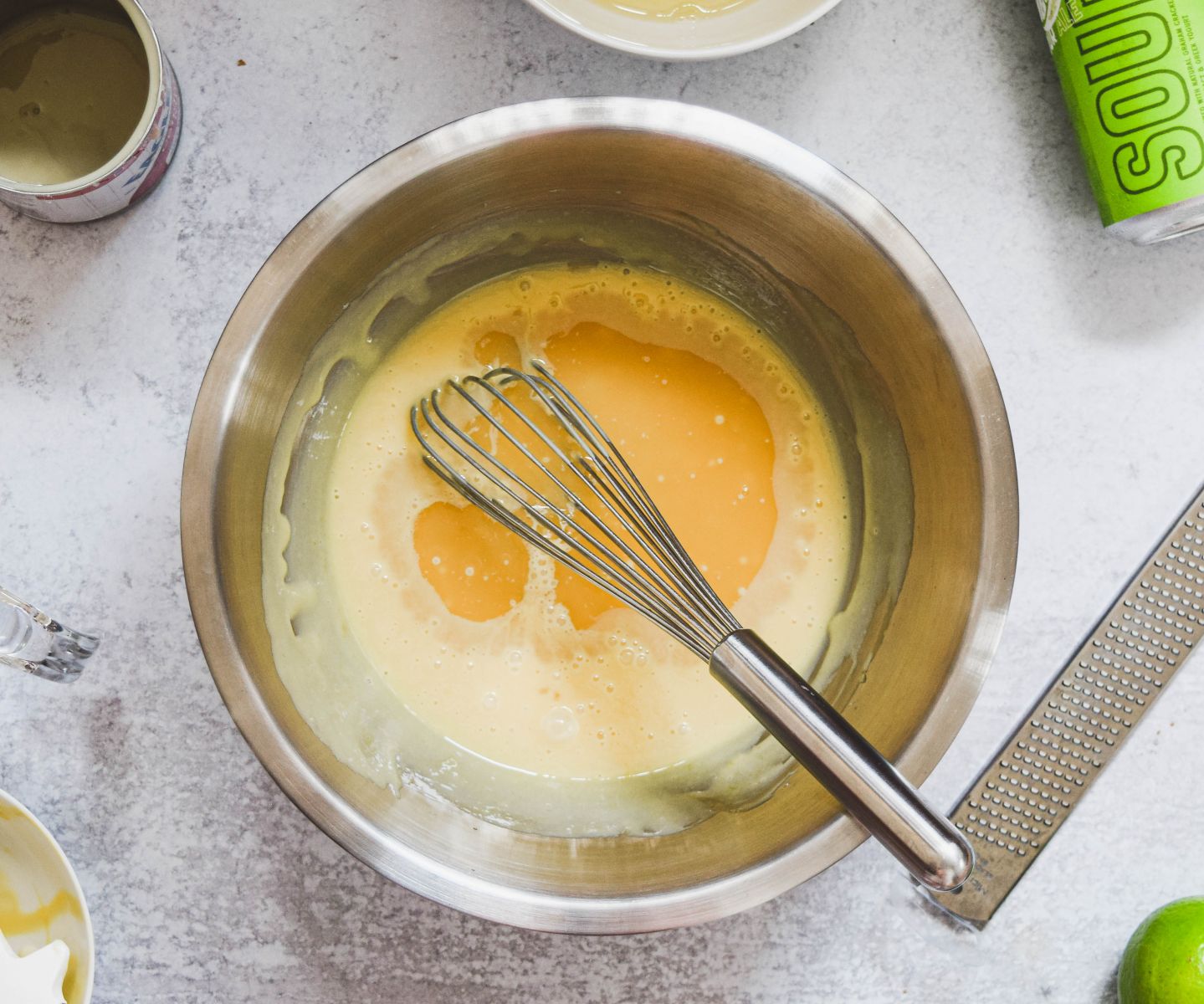 After 10 minutes, remove the crust from the oven and allow to cool slightly, 5 – 10 minutes.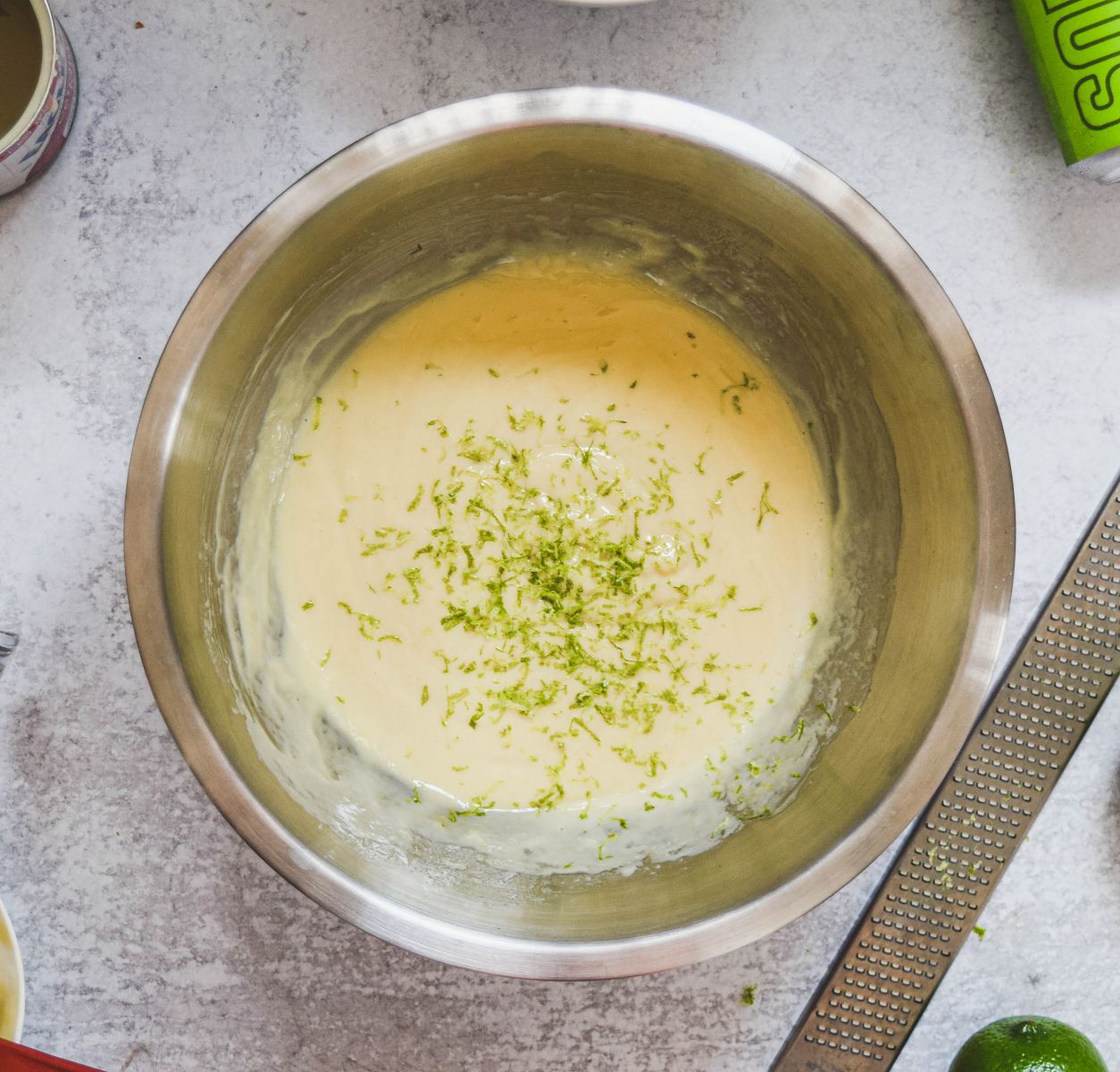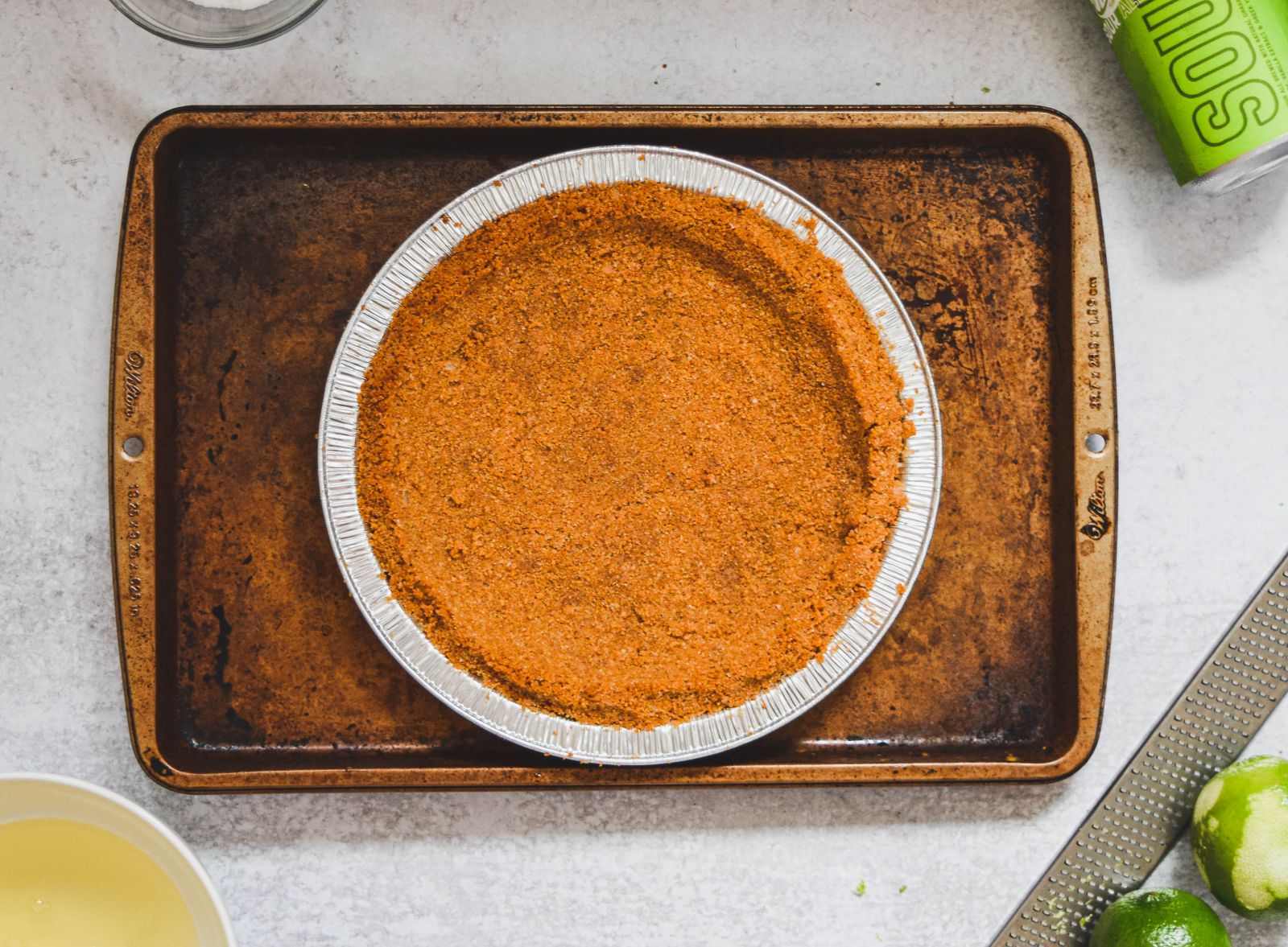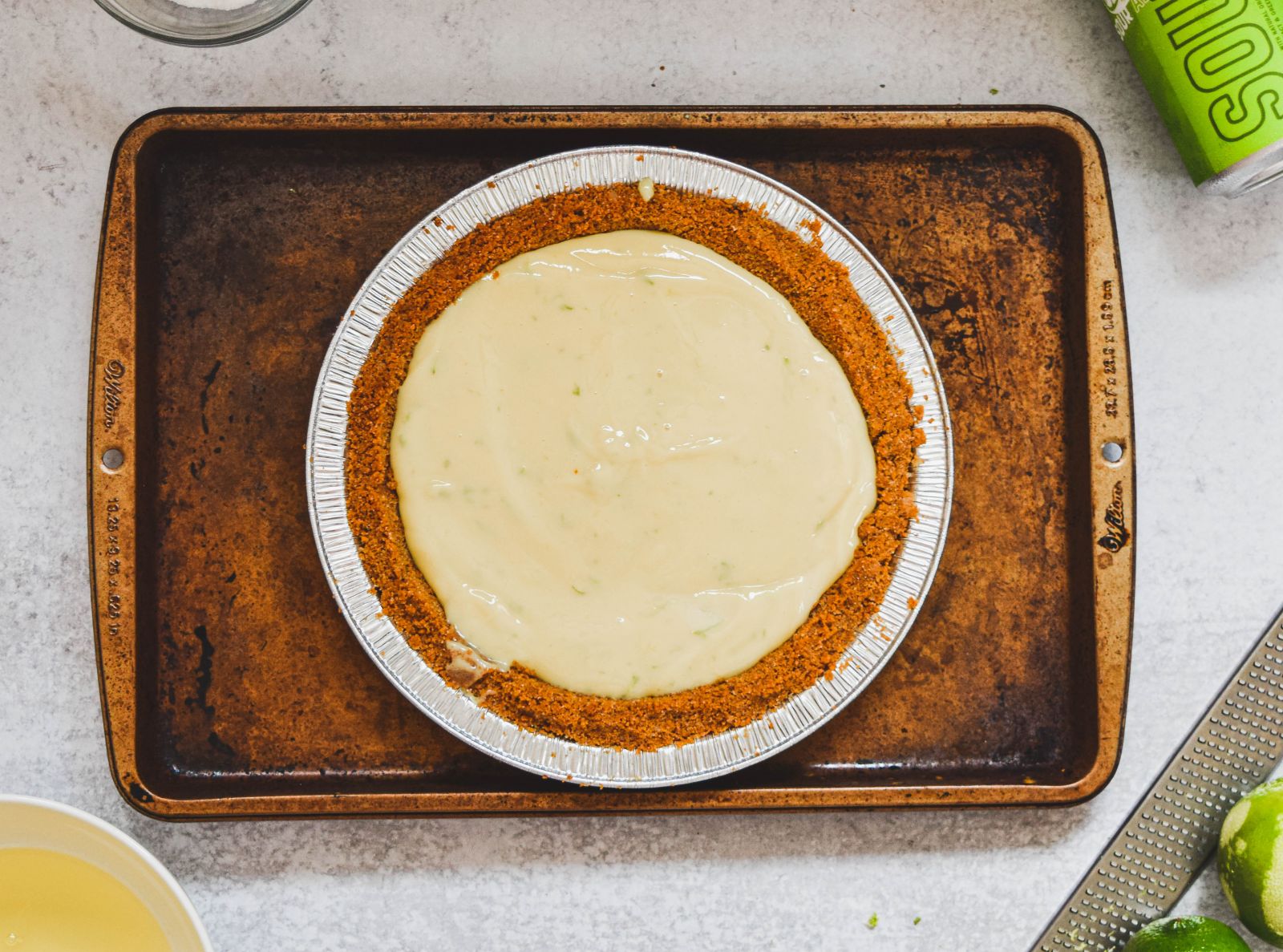 Pour the filling into the crust and return the pie to the oven for 15 minutes. The pie is ready when the filling only has a slight wiggle to the center. Remove the pie from the oven and set aside to cool while you make the meringue.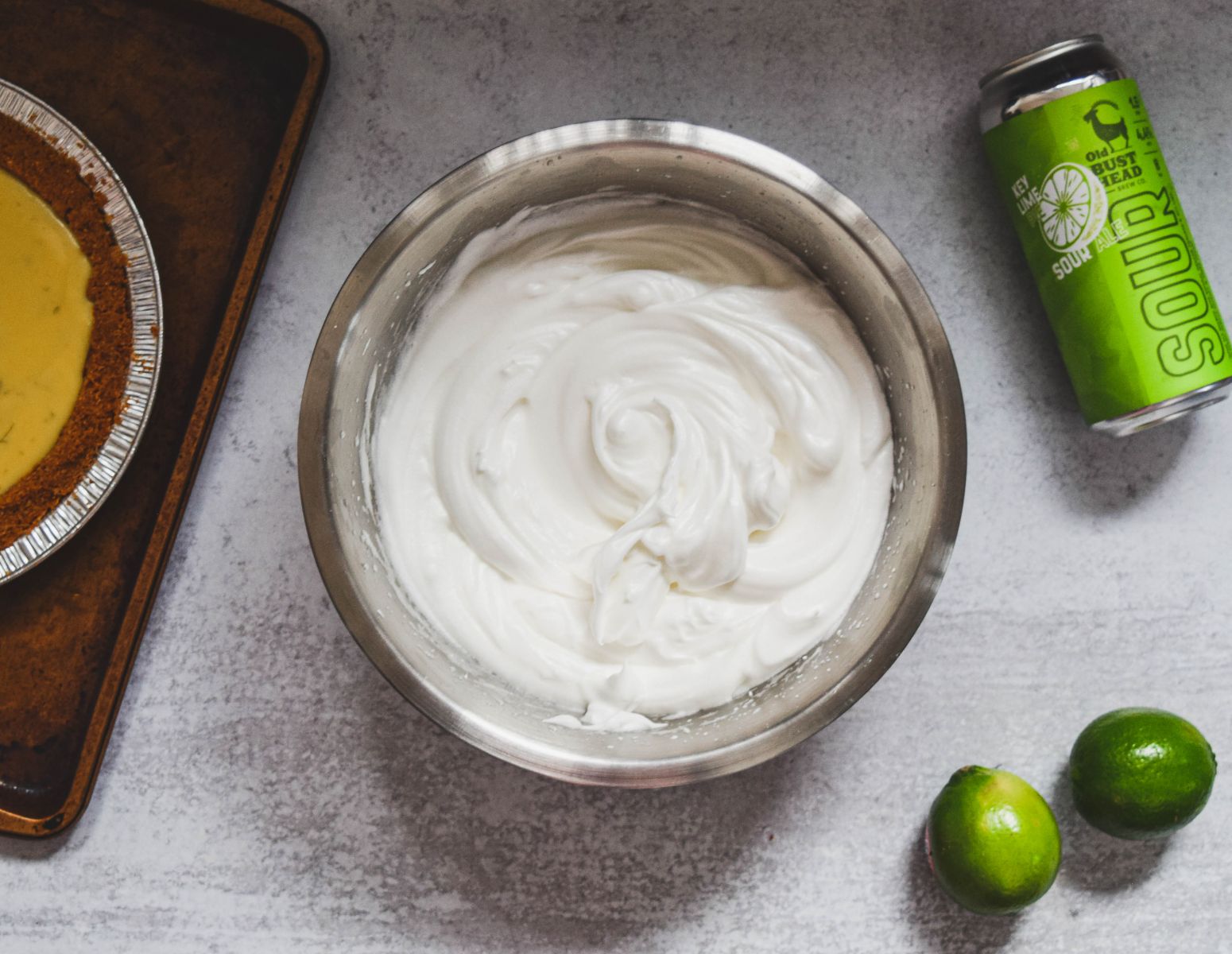 To make the meringue, fit a hand or stand mixer with a whisk attachment. In a large bowl, beat the egg whites until they begin to get frothy. 
Once frothy, slowly drizzle in the beer followed by the sugar. Continue to beat the mixture until it is glossy and stiff peaks form.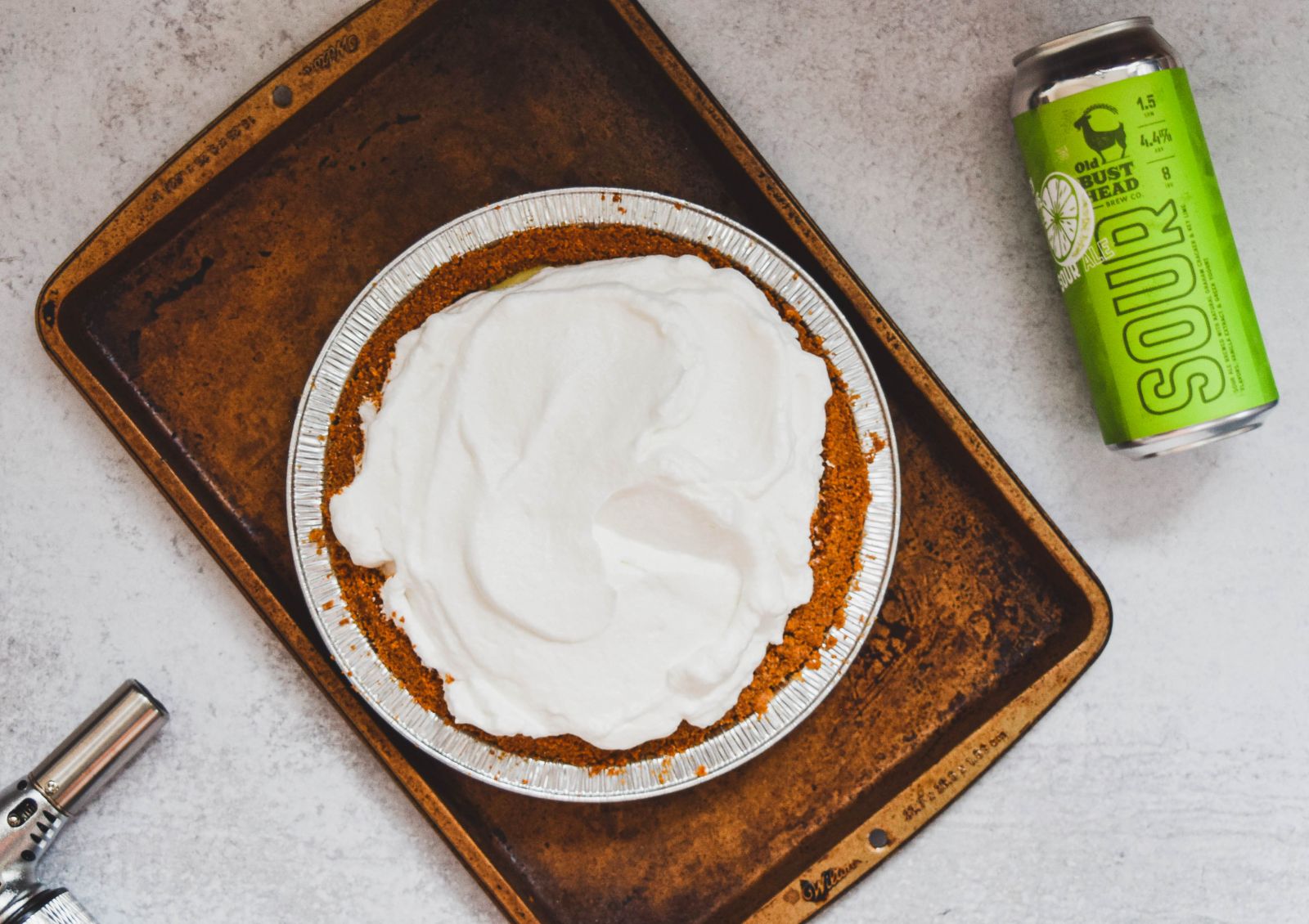 To finish the pie, pile as much meringue on the top as you desire and either torch it with a blow torch or stick it under a broiler for 1 – 2 minutes to toast. If you use your broiler, don't step away as the meringue will toast quickly.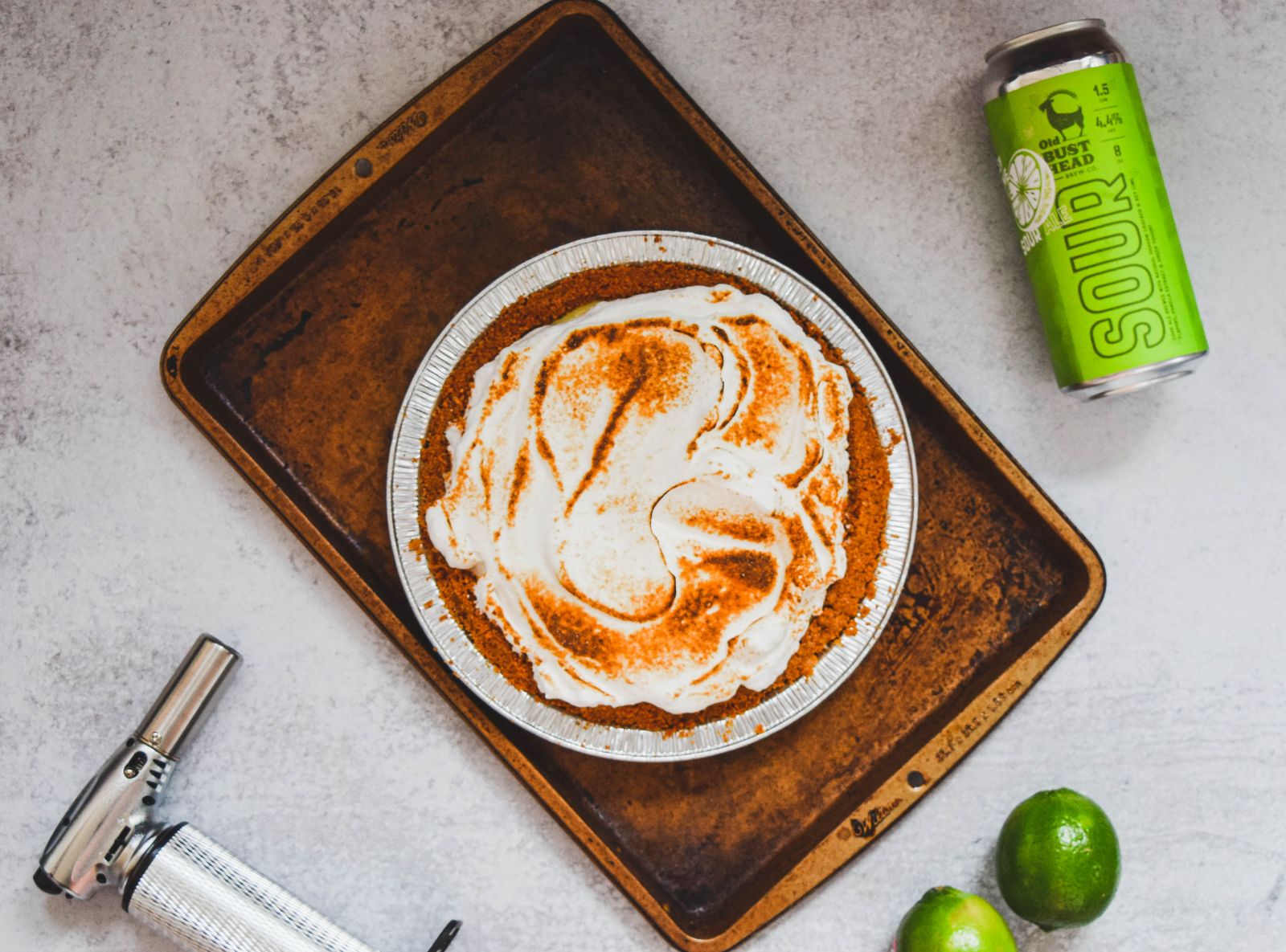 Serve immediately with an Old Bust Head Key Lime Pie Sour Ale!