Monday, June 03, 2019
Mango-Pineapple Crab Salad & Tropical Daiquiri Gose
By: Kaitlin Hill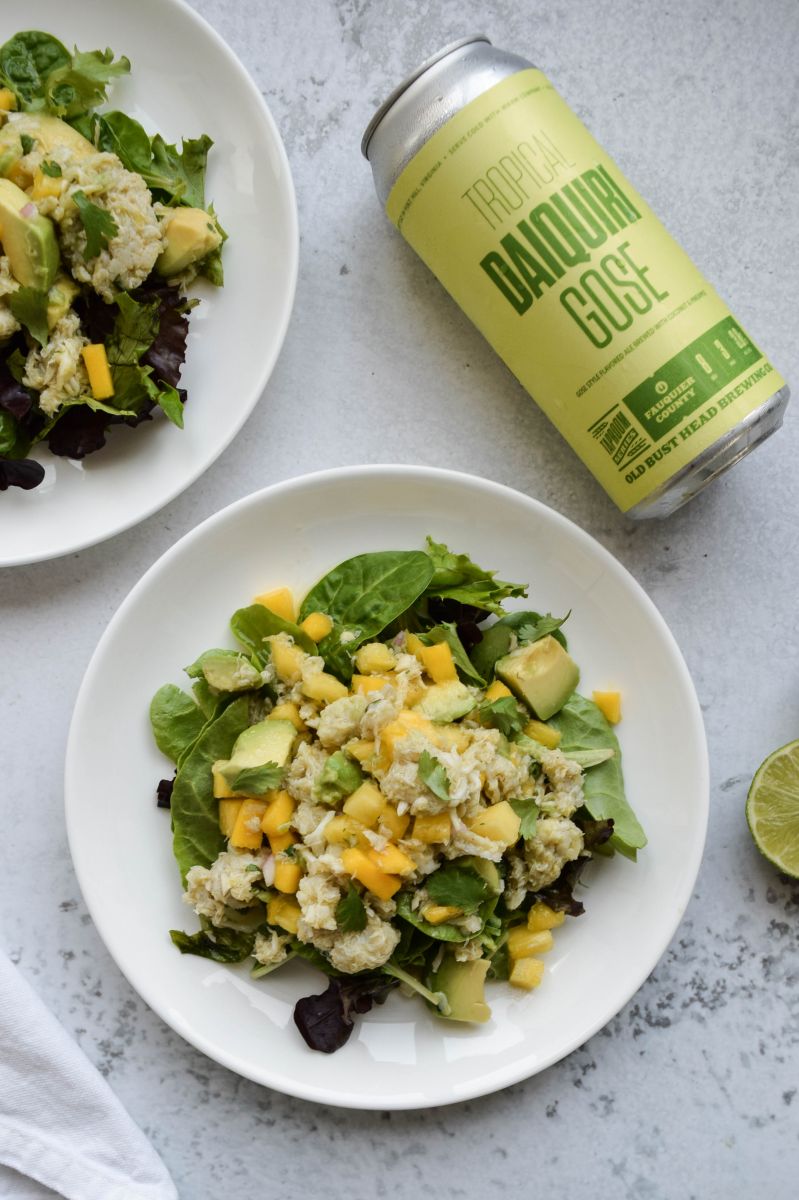 Bring a little bit of the beach to your kitchen with my Mango-Pineapple Crab Salad and Tropical Daiquiri Gose pairing. The salad features tender lump crabmeat, juicy mango and sweet pineapple all tossed in a zesty dressing of lime juice, cilantro and a hint of honey. A pinch of cayenne and touch of crisp red onion give the salad subtle heat. Enjoy this coastal-inspired salad with an ice-cold Tropical Daiquiri Gose. The beer's notes of pineapple and coconut pair perfectly with the salad for a tasty, and easy, summer lunch or dinner. 
Serves 2 
Ingredients: 
½ cup of olive oil 
juice of two limes
1 ½ tablespoons of rice vinegar 
1 tablespoon of honey
1 clove of garlic, grated 
1 tablespoon of cilantro, minced (more for garnish)
¼ teaspoon of cayenne pepper
8 ounces of lump crab meat 
1 cup of mango, peeled and diced (about one mango)
1 cup of pineapple, diced 
½ of a small red onion, diced
1 avocado, cubed 
4 cups of baby lettuces
salt and pepper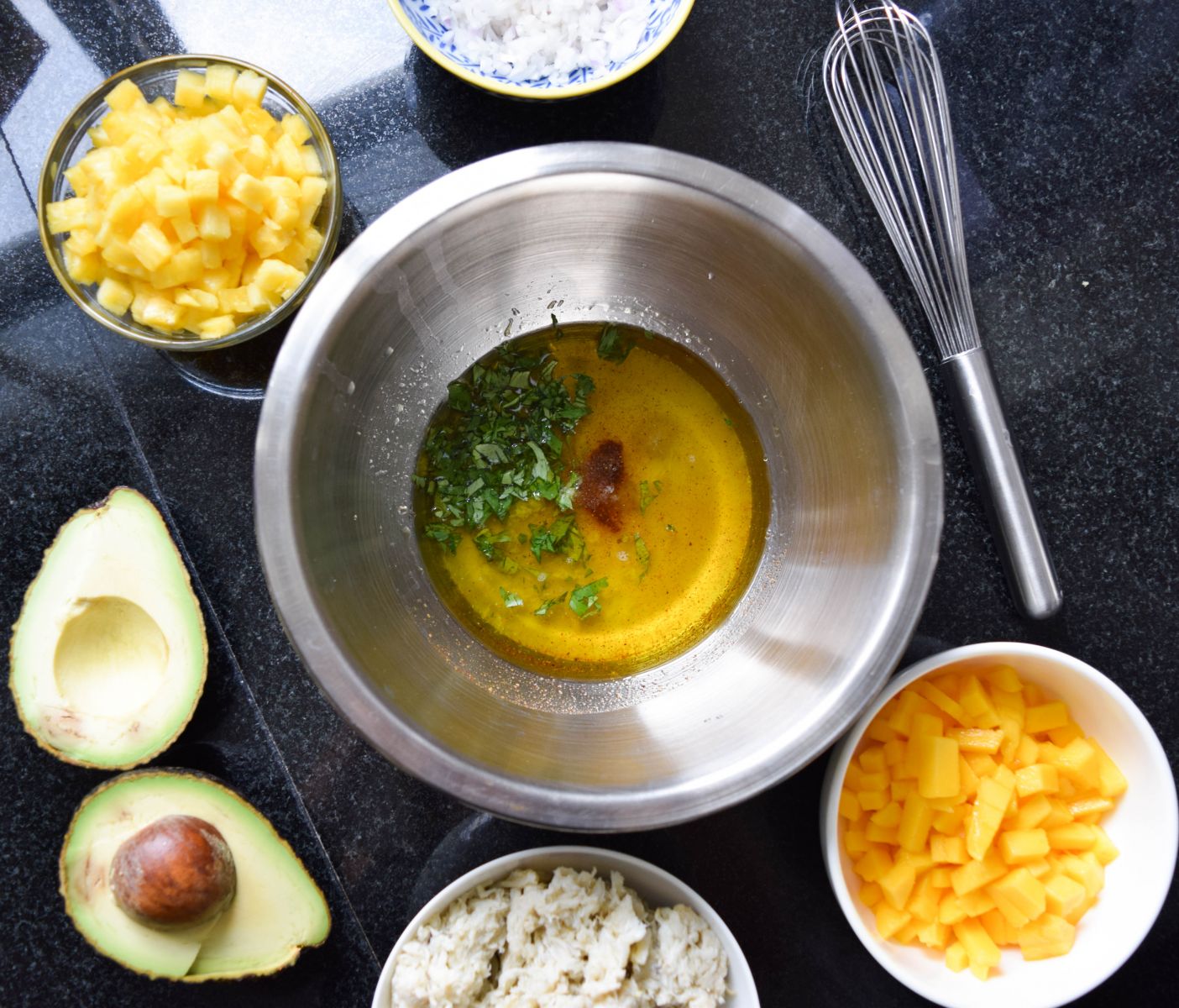 Directions: 
In a medium-sized bowl, whisk together the olive oil, lime juice, rice vinegar, honey, grated garlic, cilantro and cayenne pepper. Season with salt and pepper. 
Add the crab, mango, pineapple, red onion and avocado to the bowl with the dressing and toss gently to combine. Taste the mixture and adjust seasoning if necessary (more salt, more cayenne, more lime, whatever you like).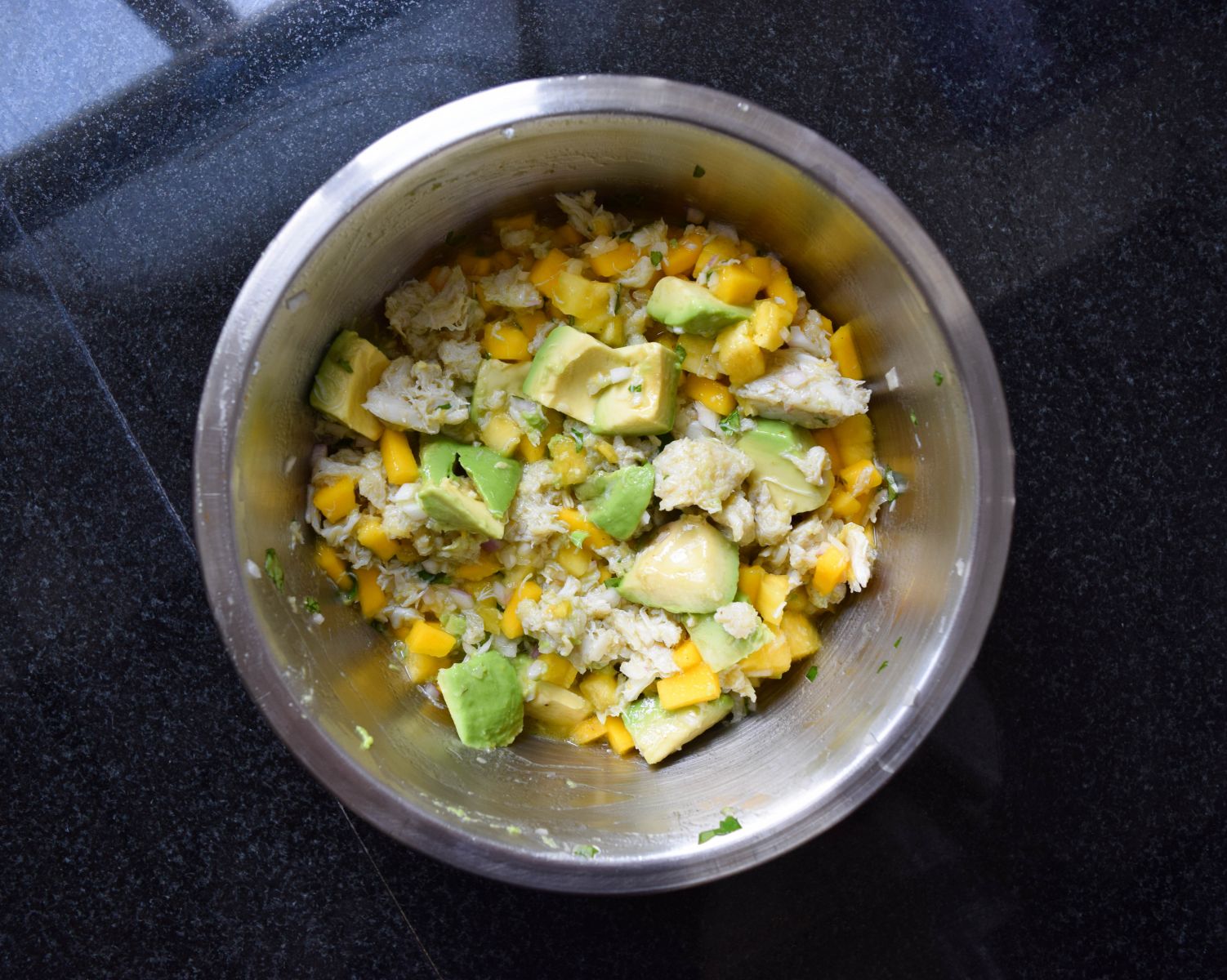 Place about 2 cups of baby lettuce per serving plate and top with a generous heap of the crab salad. Sprinkle with additional cilantro and serve immediately.