May 30, 2018
Nitro Oatmeal Stout Ice Cream
By: Kaitlin Hill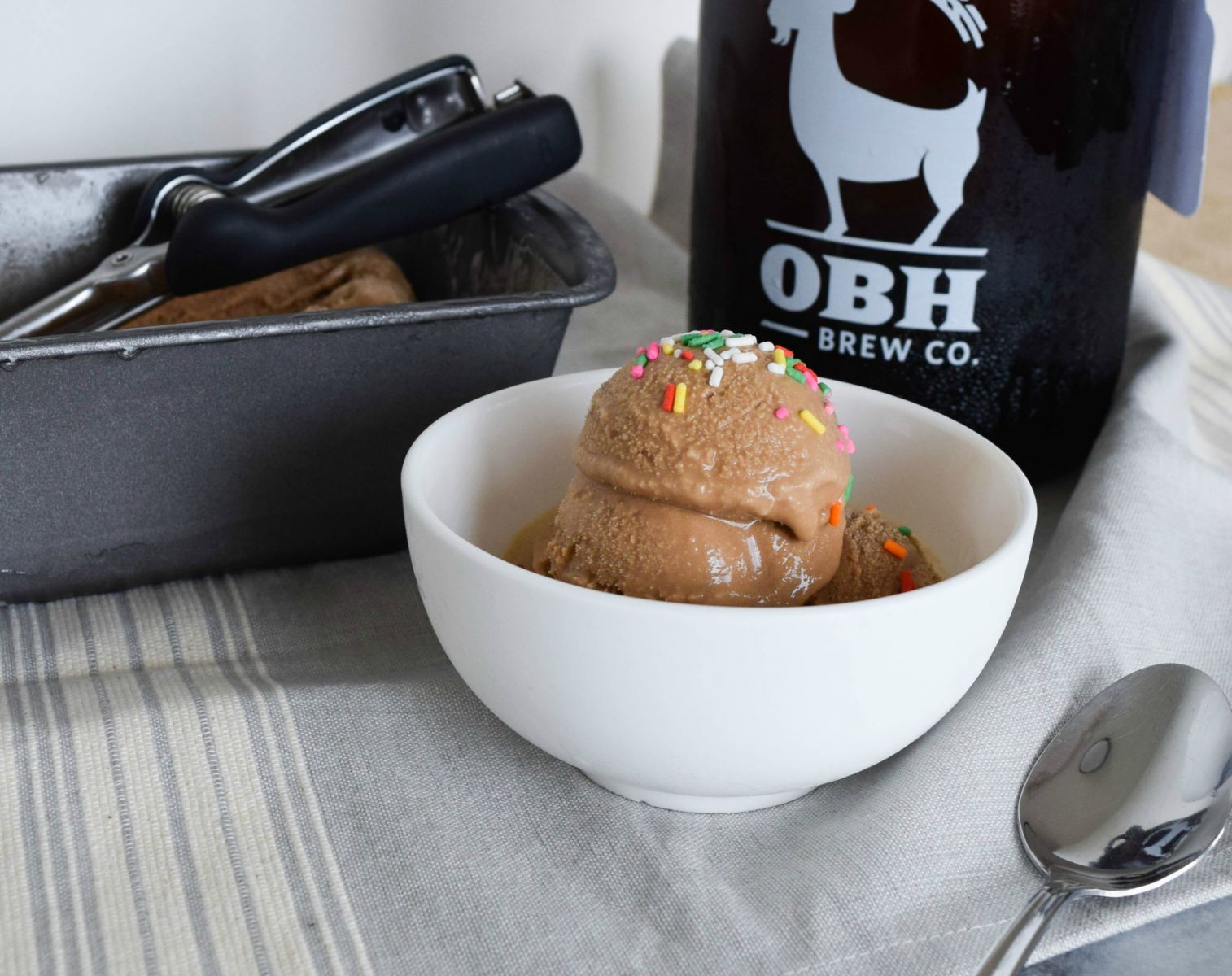 Beat the summer heat with my Nitro Oatmeal Stout Ice Cream. This rich and creamy treat is made with just a few ingredients that result in a unique taste which is impossible to resist. The stout's notes of sweet honey and oats give this chocolate-based ice cream a complex flavor and smooth finish. Stock your freezer with this delicious dessert today and enjoy it all summer!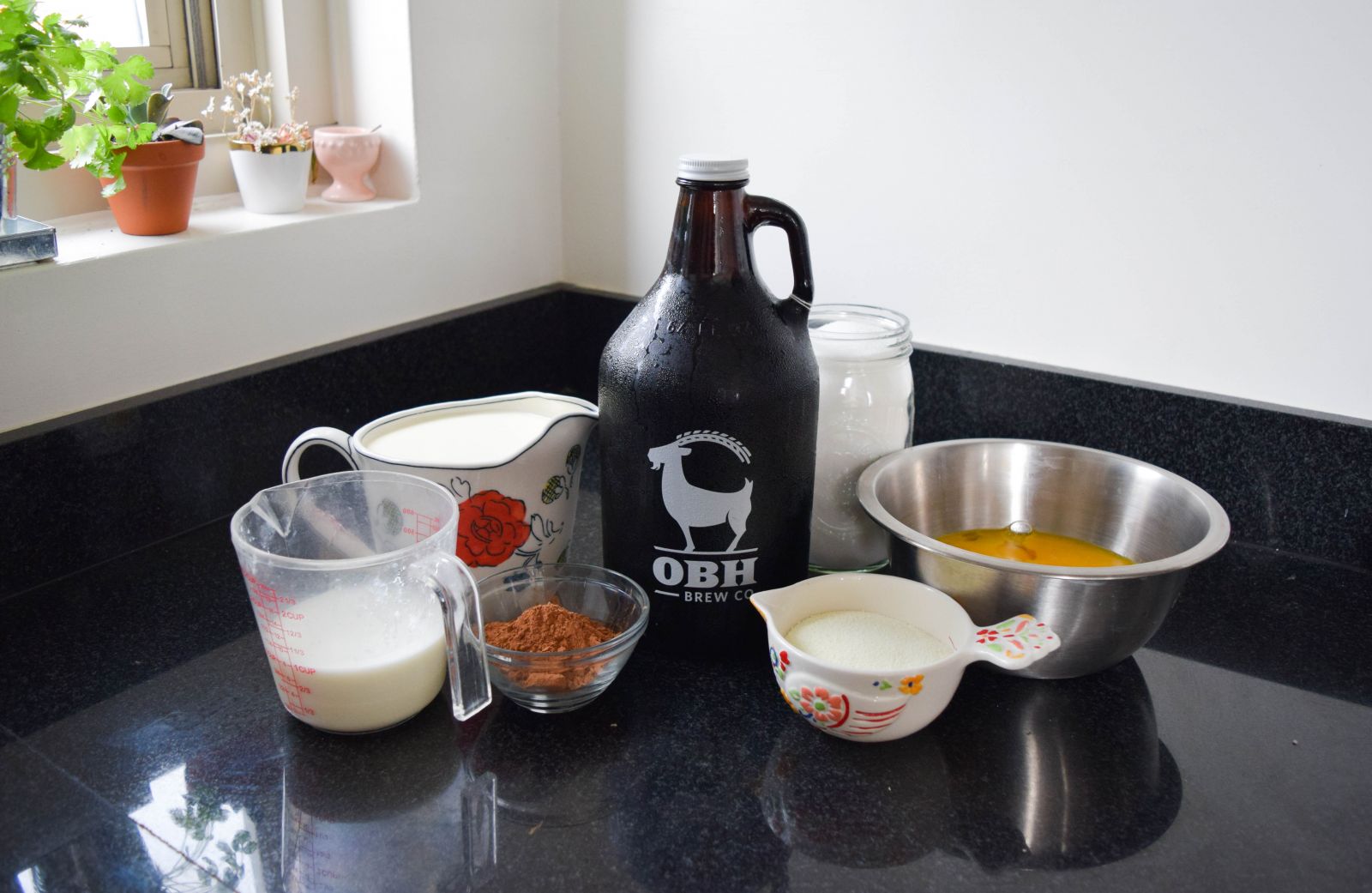 Ingredients: 
4 cups of cream
1 cup of whole milk
7 cups of Nitro Oatmeal Stout
4 cups of sugar
6 tablespoons of cocoa powder
½ cup of dry milk powder
17 ounces of egg yolks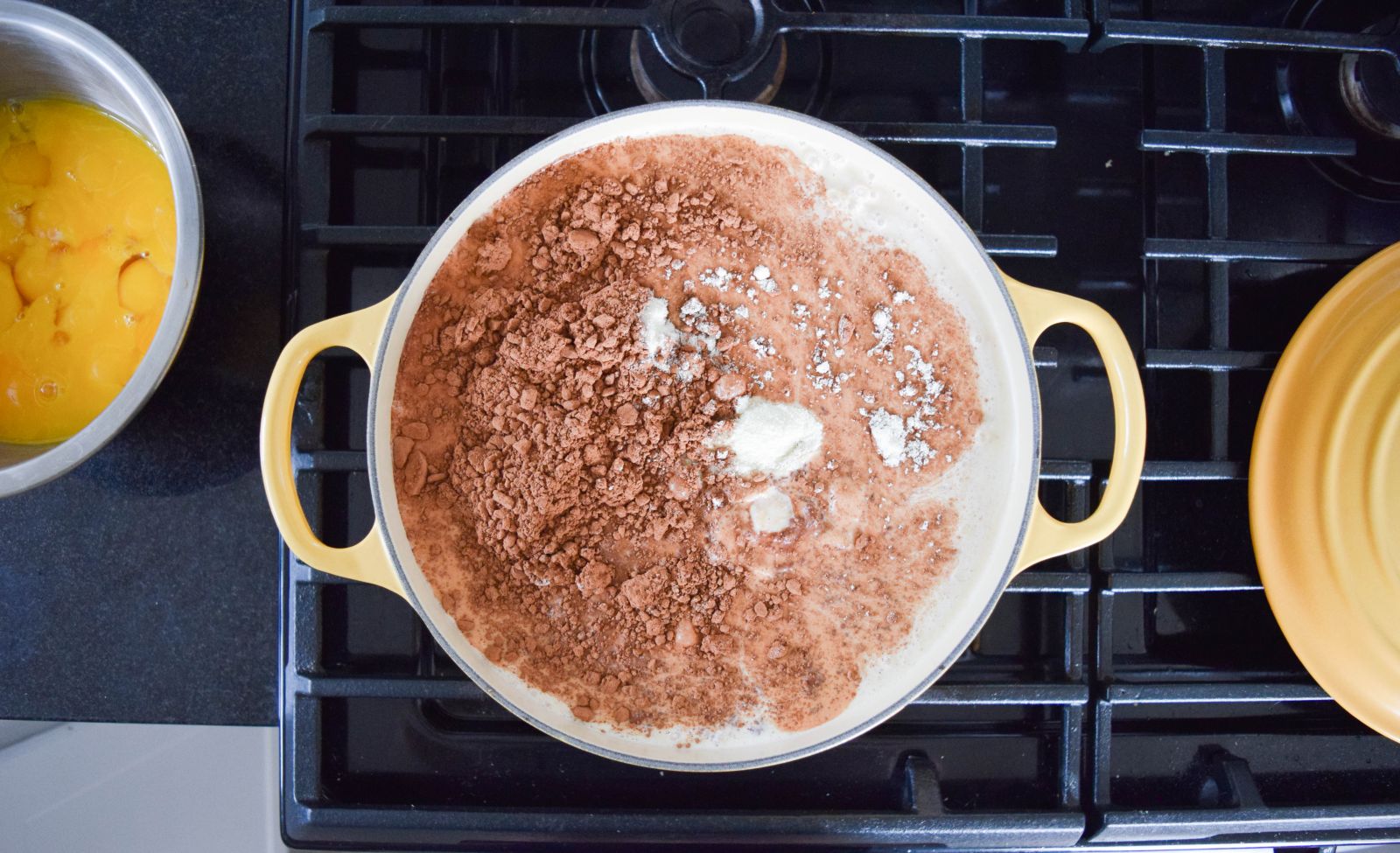 Directions: 
In a large stockpot, whisk together the cream, milk, stout, cocoa powder, milk powder, and half of the sugar. Place the pot over medium heat and continue whisking until the liquid just reaches a simmer and the dry ingredients dissolve.  
In a medium bowl, whisk together the egg yolks and remaining sugar. 
Next, temper your eggs by adding a few ladles of the hot liquid to the bowl of eggs while continuously whisking the eggs. Keep adding the liquid until the eggs are warm to the touch.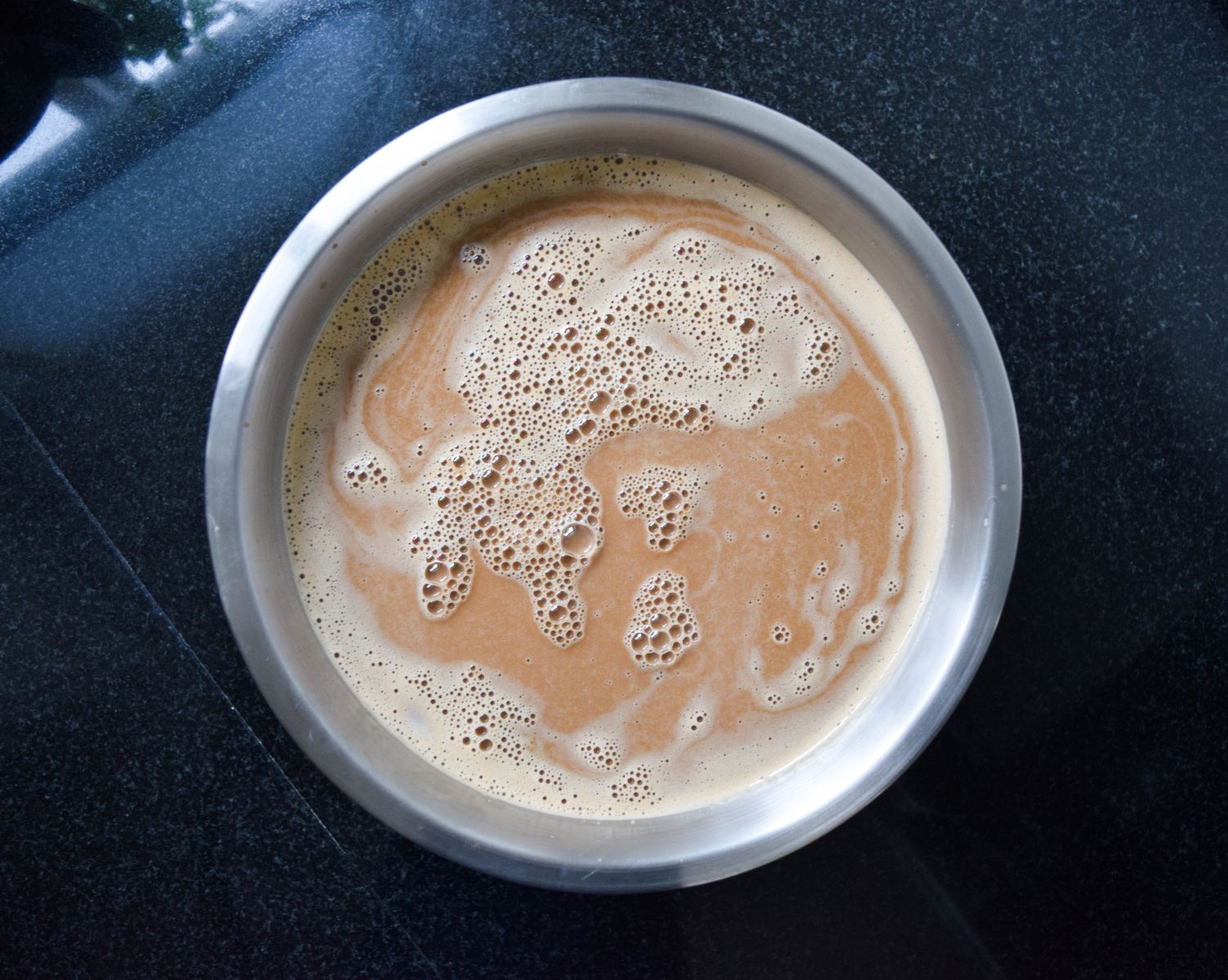 Transfer the egg mixture to the stockpot with the remaining liquid while whisking so the eggs don't sink to the bottom and burn. 
Switch to a rubber spatula and continue to stir the mixture until it thickens slightly. 
The mixture is ready when you can draw a distinct line across your spatula with your finger without the liquid immediately running. 
Strain the liquid into a large metal bowl set over a pan of ice to cool quickly. 
Once the base mixture is cool, transfer it to the fridge to chill overnight. 
The next day, place ice cream base into your ice cream maker and spin according to manufacturer's instructions. This recipe makes a lot of liquid base so you might have to spin it in two batches. You can also store unspun ice cream base in the fridge for a week.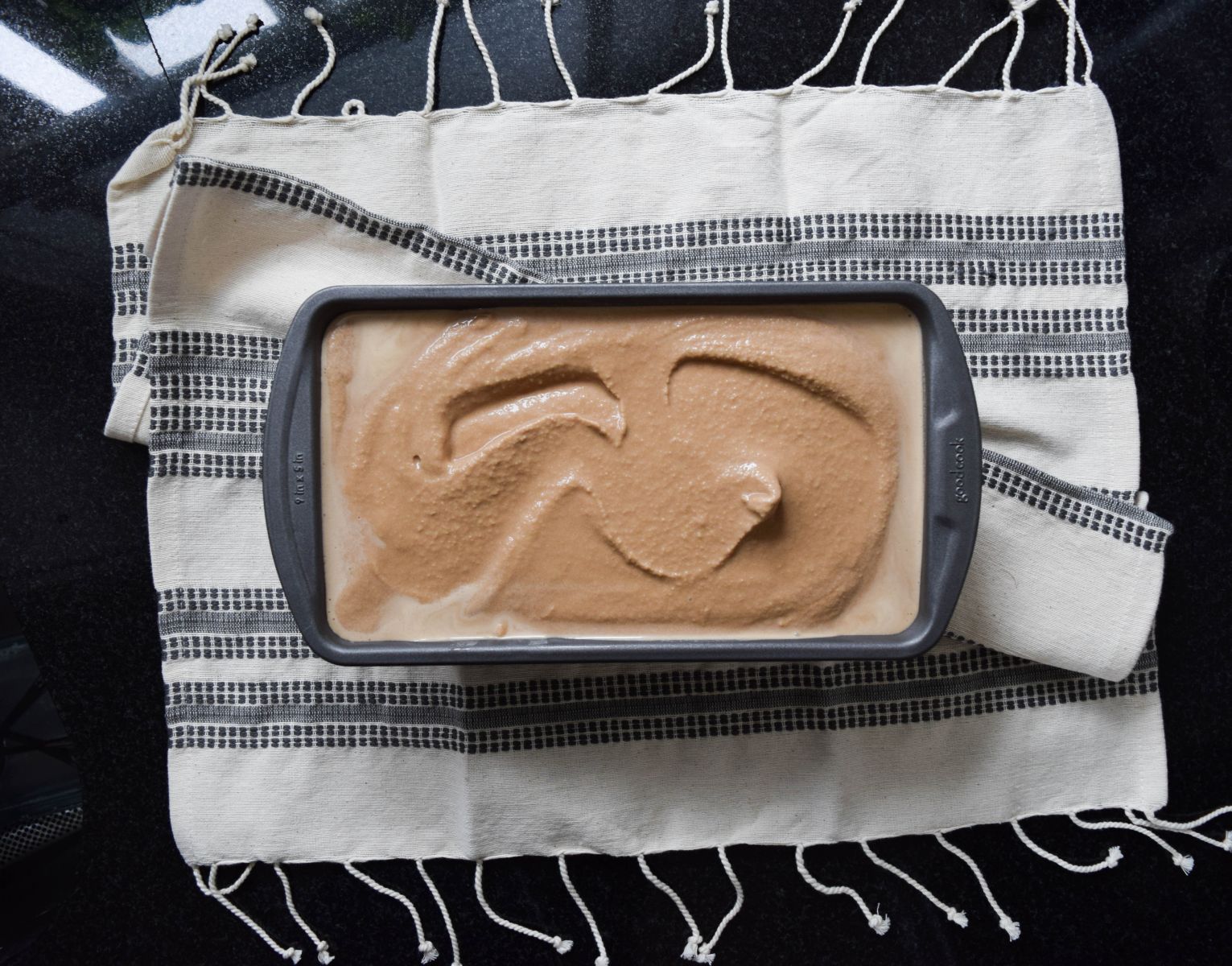 Allow your base to process in the ice cream machine until it is the consistency of soft serve. Transfer it into a container (I use a 9 inch loaf pan) and cover with plastic wrap. Finally, place the ice cream in the freezer to harden for a few hours or overnight. 
Once the ice cream has set, serve and enjoy! 
* Fresh ice cream will last for up to two weeks in the freezer.