Wednesday, July 15, 2020
Old Bust Head Chocolate Root Beer Float Cake
Old Bust Head Chocolate Root Beer Float Cake
Recipe and Photos by Kaitlin Hill
All the flavors of a classic root beer float are reimagined in cake form for my Old Bust Head Chocolate Root Beer Float Cake. The moist chocolate bundt cake is given a lift from the fizzy soda and a subtle sweetness of root beer flavor. On top, a root beer-based drizzle is as pretty as it is tasty. The cake comes together quickly with just a few ingredients and will have your house smelling of chocolate and root beer as it bakes in the oven. Try this treat today for a new take on a summertime favorite.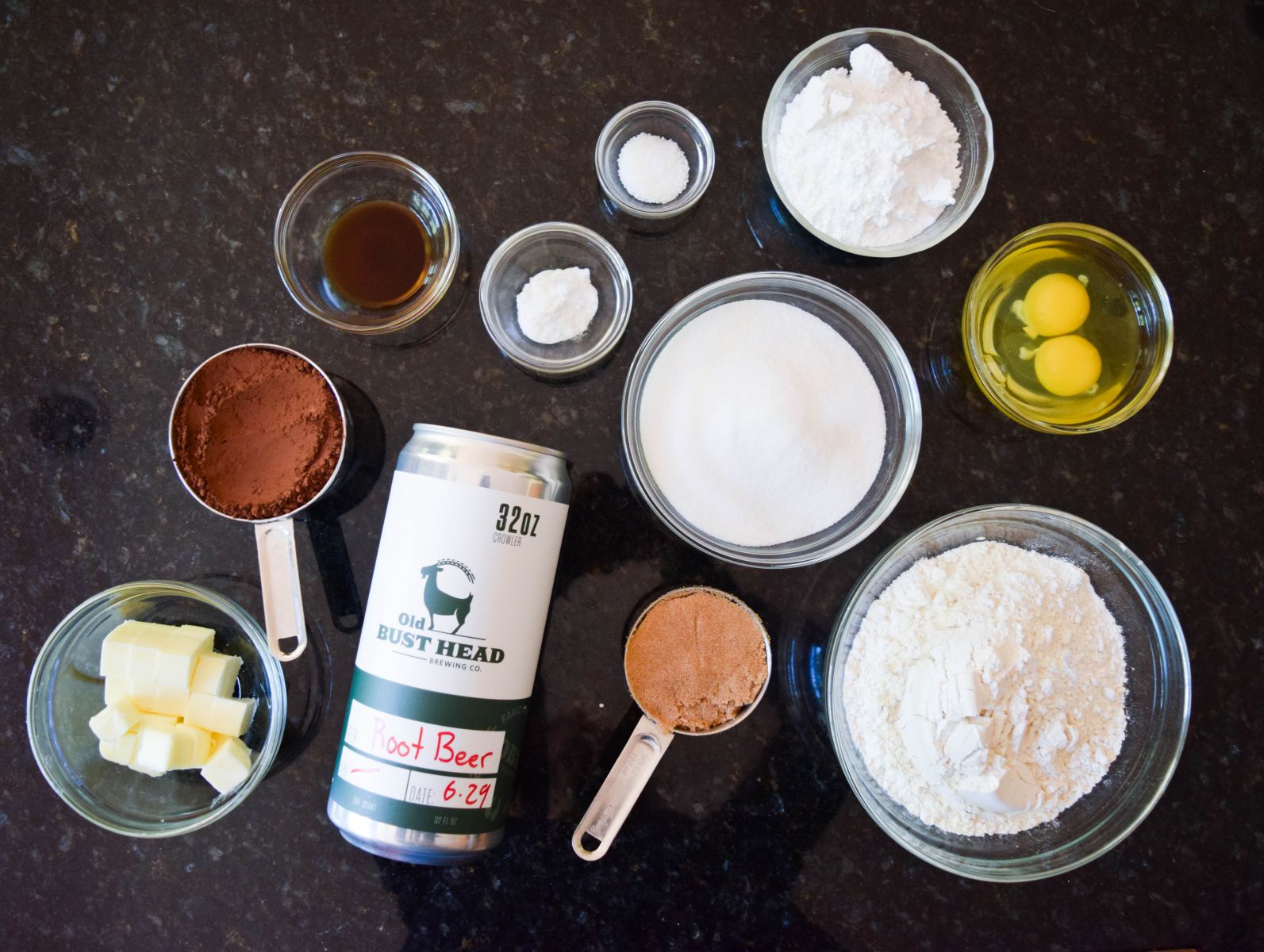 Ingredients:
2 cups of Old Bust Head Root Beer
1 cup of unsweetened cocoa powder 1 stick of unsalted butter
11⁄4 cups of granulated sugar
1⁄2 cup of dark brown sugar
2 eggs
2 teaspoons of vanilla
2 cups of all-purpose flour
1 teaspoon of salt
11⁄4 teaspoons of baking soda
Glaze:
2 cups of confectioners' sugar
2 tablespoons of Old Bust Head Root Beer
Directions:
Butter and flour a 10-inch bundt pan and set it aside. Preheat the oven to 325°F.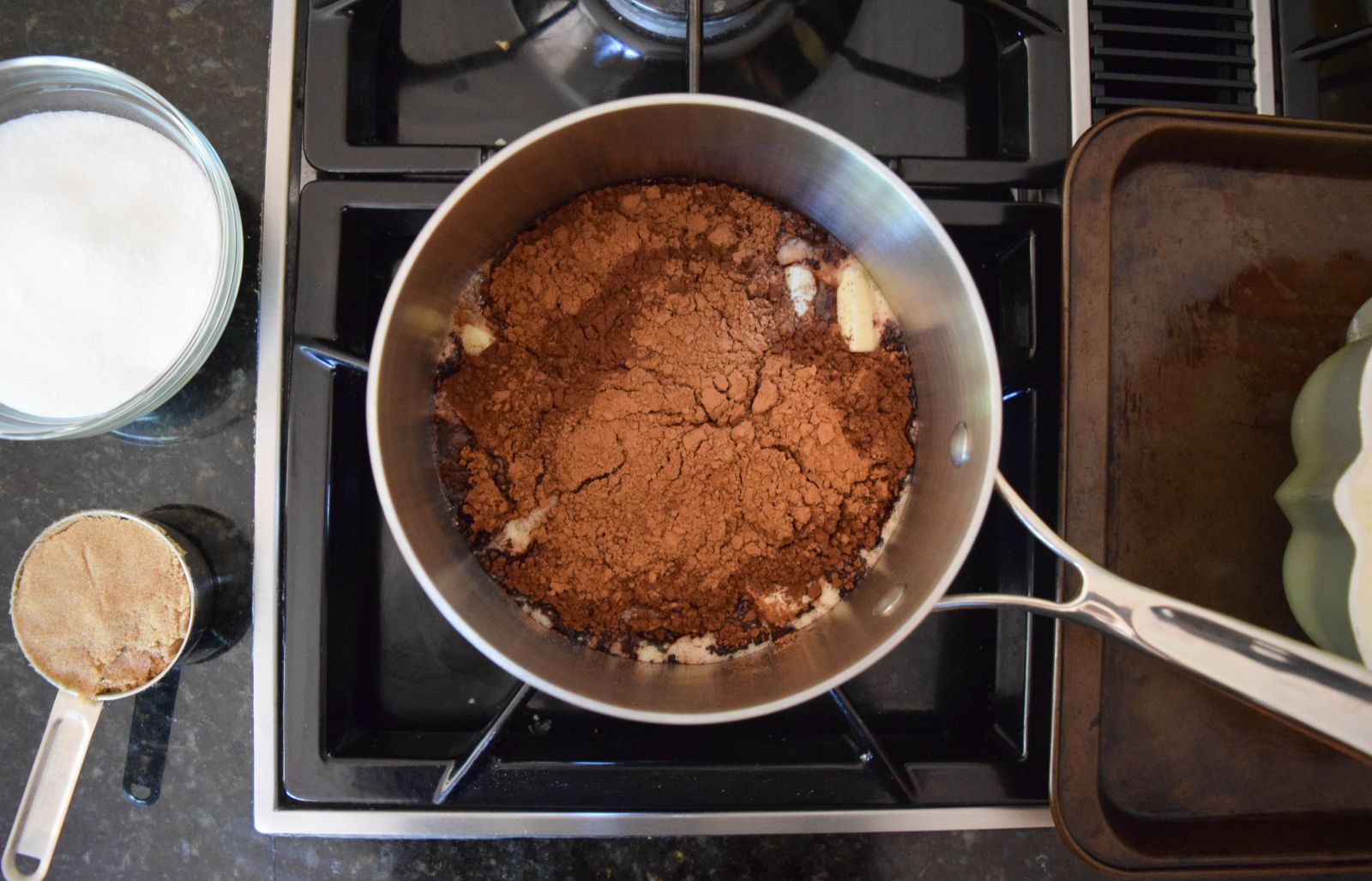 Place the root beer, cocoa powder, and butter in a medium saucepanset over medium heat. Cook while whisking for 2 – 3 minutes until the butter has melted.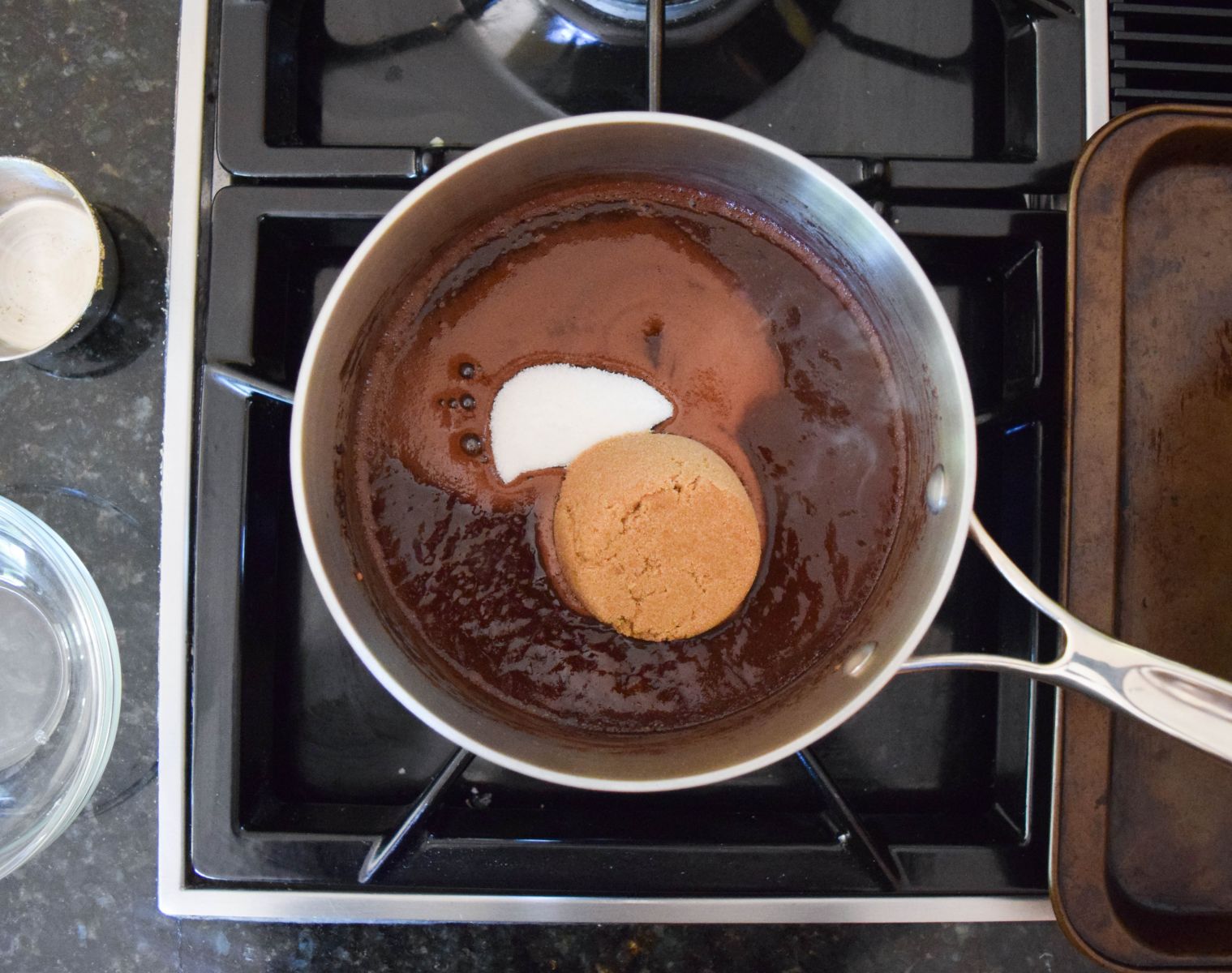 Add the sugar and brown sugar to the saucepan and cook while stirring until the sugar dissolves. Pour the mixture into a large heatproof bowl and set aside to cool for about 10 minutes.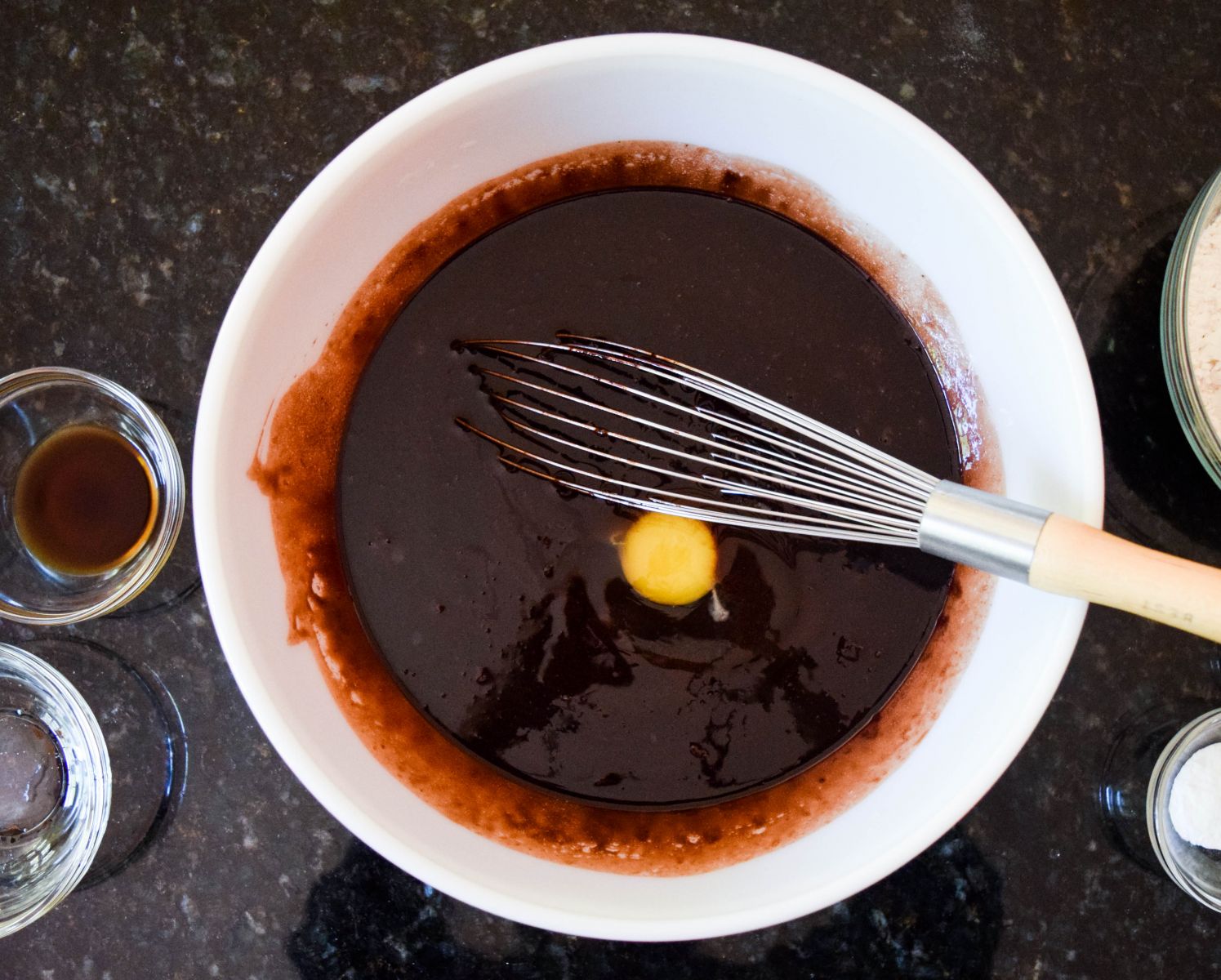 Next, whisk the eggs into the cooled root beer mixture, one egg at a time. Follow with the vanilla.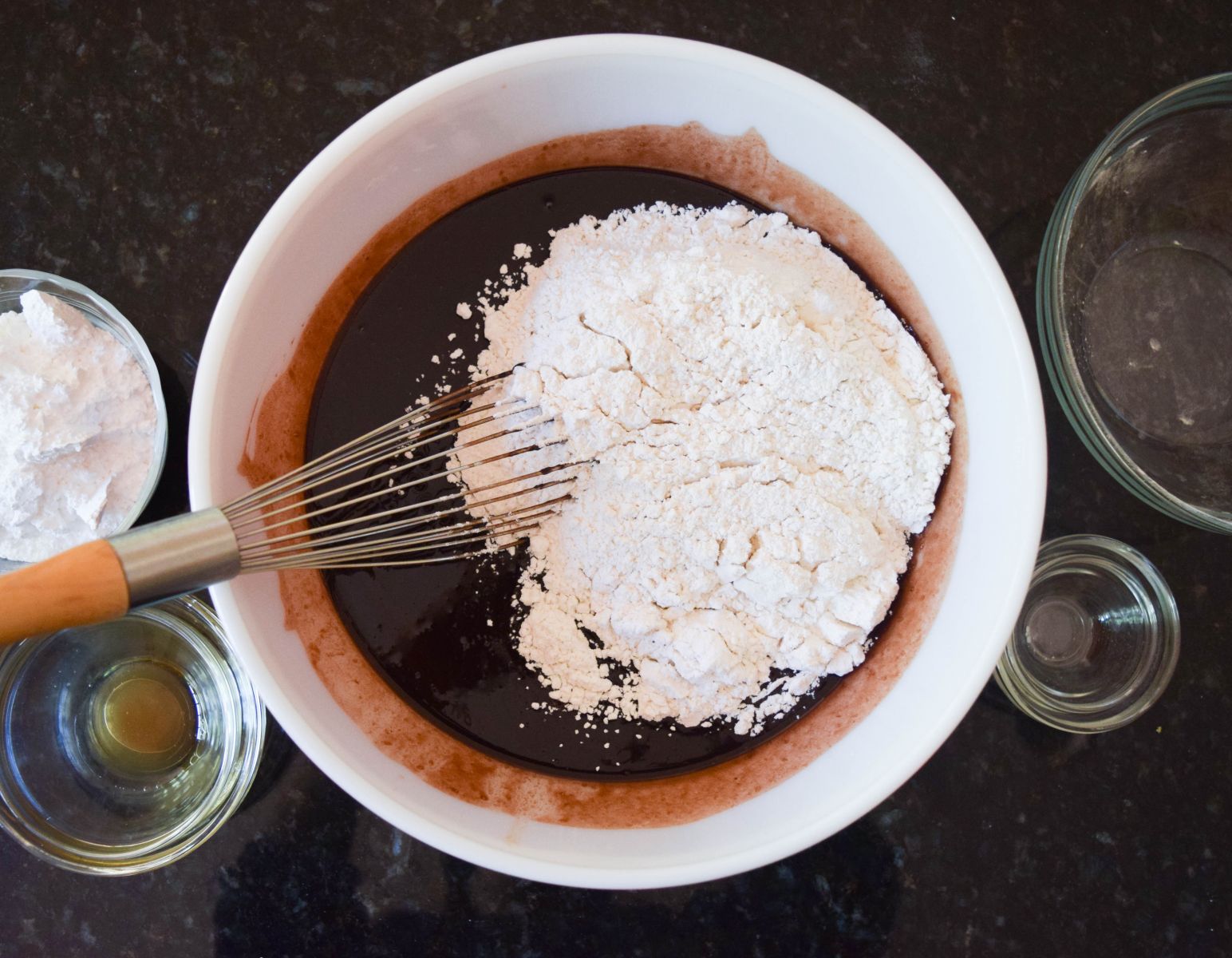 Stir together the flour, salt, and baking soda. Add the dry ingredients into the wet and mix until just combined.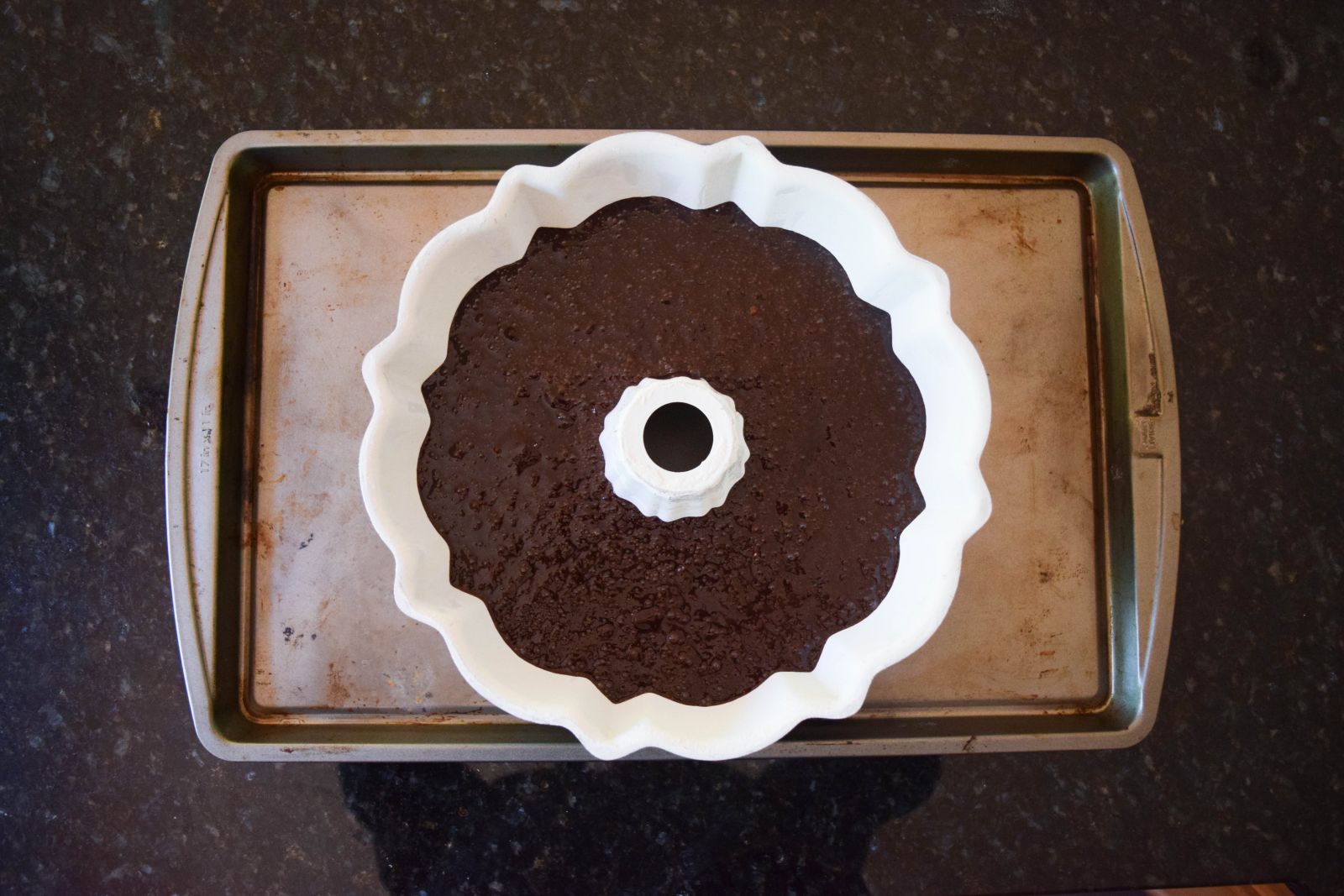 Pour the batter into the prepared pan and place in the preheated oven to bake for 45 - 50 minutes. At the halfway point, rotate the pan for even baking. The cake is baked when an inserted toothpick or cake tester comes out clean.
Let the cake cool completely in the pan before inverting the cake onto a wire rack.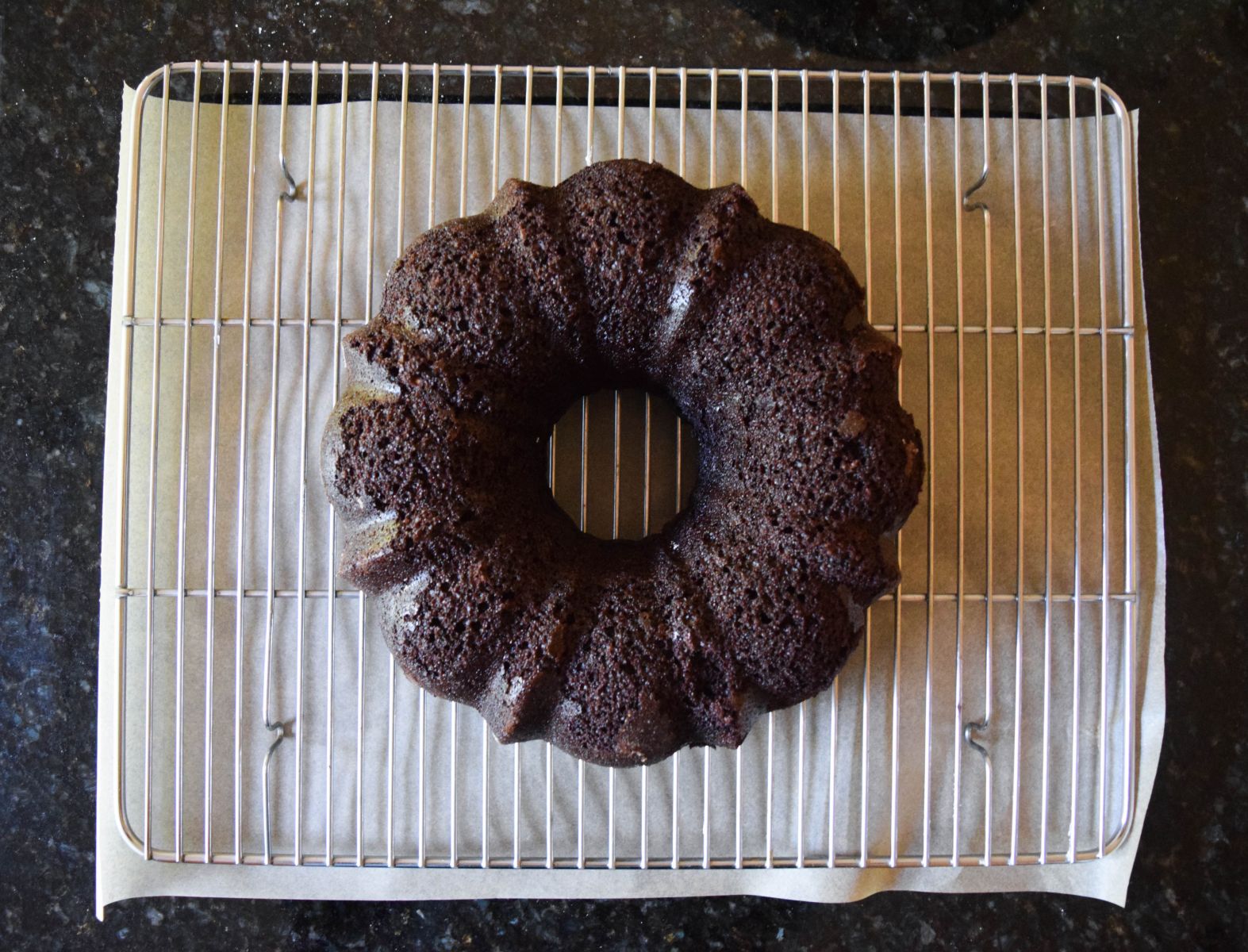 To make the glaze, whisk together the confectioners' sugar and root beer until the mixture is thin enough to drizzle but not so thin that it disappears into the cake. If it seems to thick, add an extra teaspoon of root beer. If it is too thin, add a tablespoon of confectioners' sugar until you reach the desired consistency.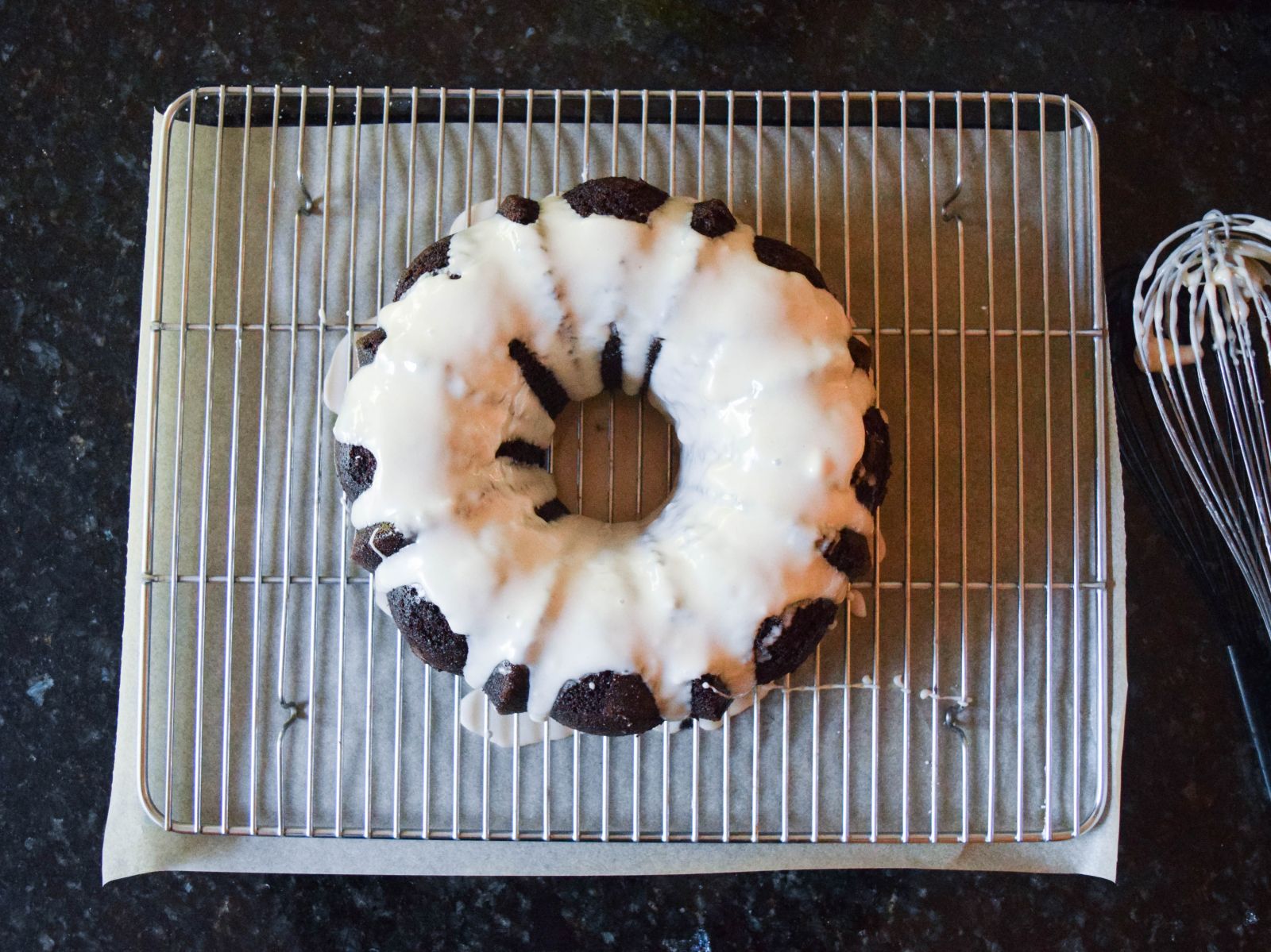 Decorate the cake with the glaze and let set for about 10 minutes. Slice, serve, and enjoy!