July 15, 2022
Old Bust Head Orange Pineapple Sour Ale Orange Bars
Recipe & photos by Kaitlin Hill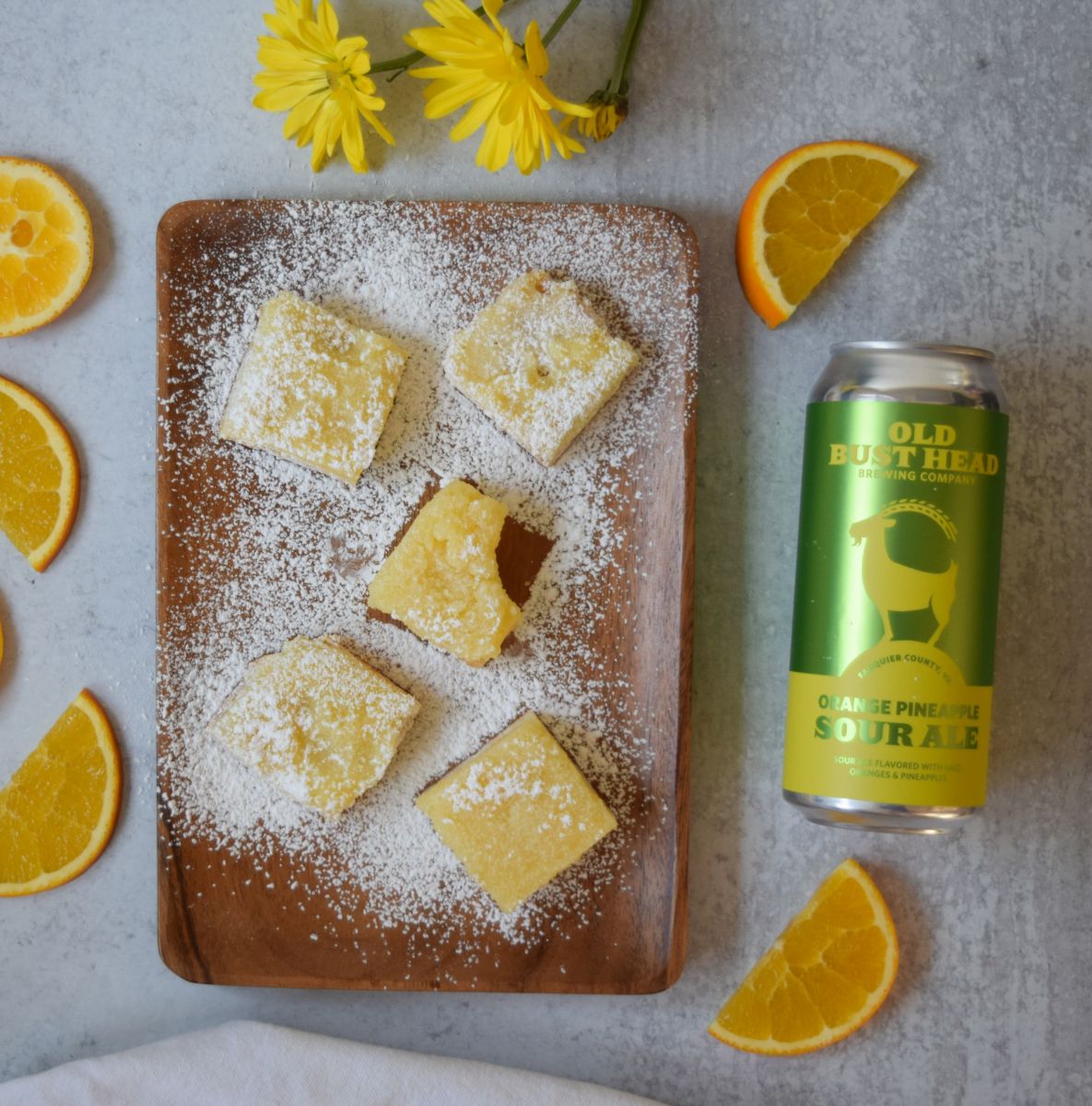 Bright, tart, and sweet with a buttery crust, the classic lemon bar is hard to beat. However, add a little beer and swap the lemon for an orange for a unique upgrade. Old Bust Head's Orange Pineapple Sour Ale is the perfect beer for this recipe as it adds a hint of pineapple, a touch of wheat, and a slight hit of salt to balance out the otherwise sweet treat. Whip up a batch (or two) of these bars for your next summer get together and watch them disappear. 
Makes: 12 small squares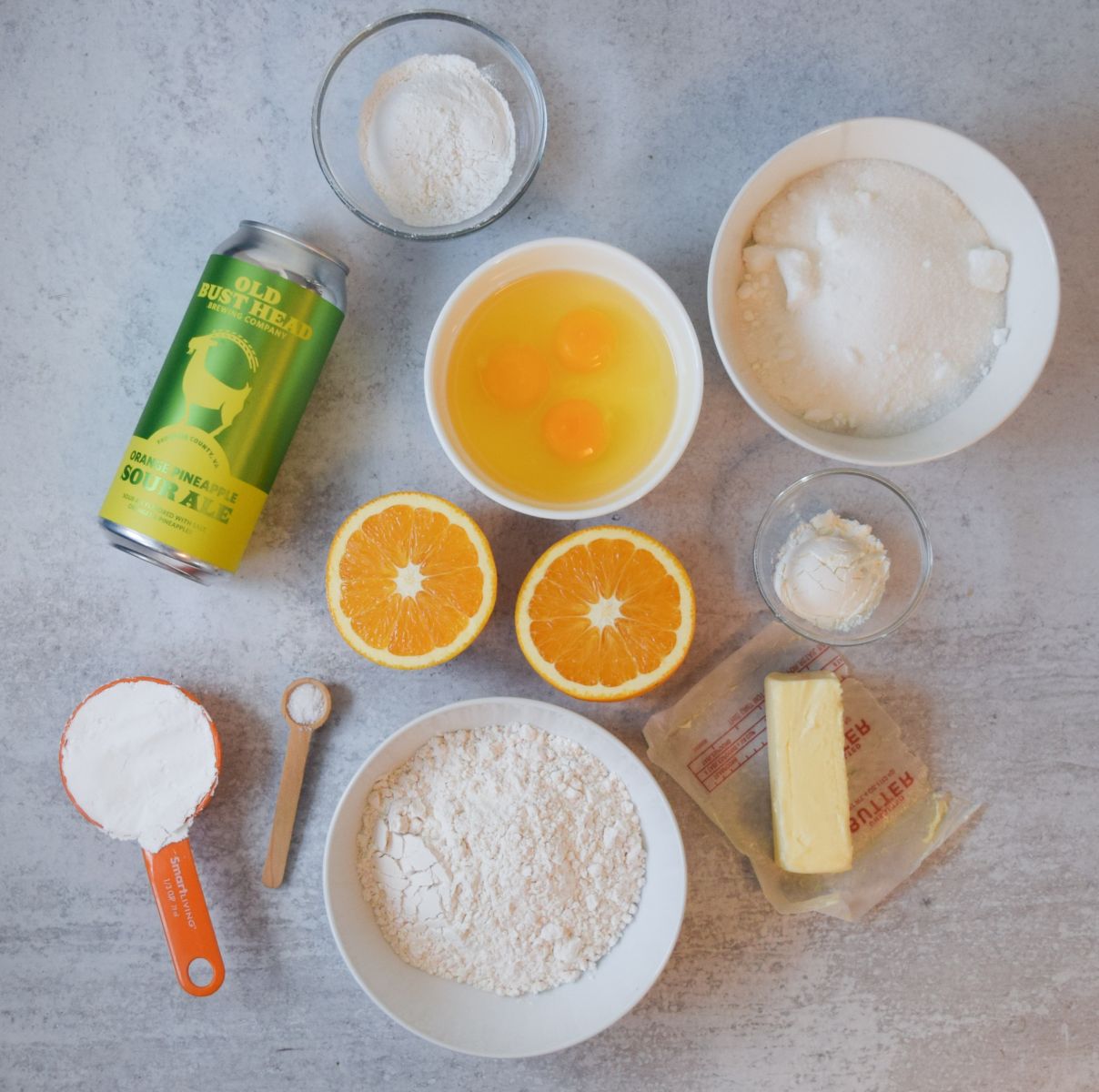 Ingredients: 
Crust: 
1 cup of all-purpose flour
1/3 cup of confectioners' sugar 
6 tablespoons of unsalted butter, at room temperature 
½ teaspoon of salt 
Filling:
3 large eggs, at room temperature 
1 ½ cups of granulated sugar 
¼ cup of all-purpose flour 
2 tablespoons of cornstarch 
1/3 cup of freshly squeezed orange juice 
1 tablespoon of orange zest 
¼ cup of Old Bust Head Orange Pineapple Sour Ale
 
Extra confectioners' sugar for dusting 
Directions: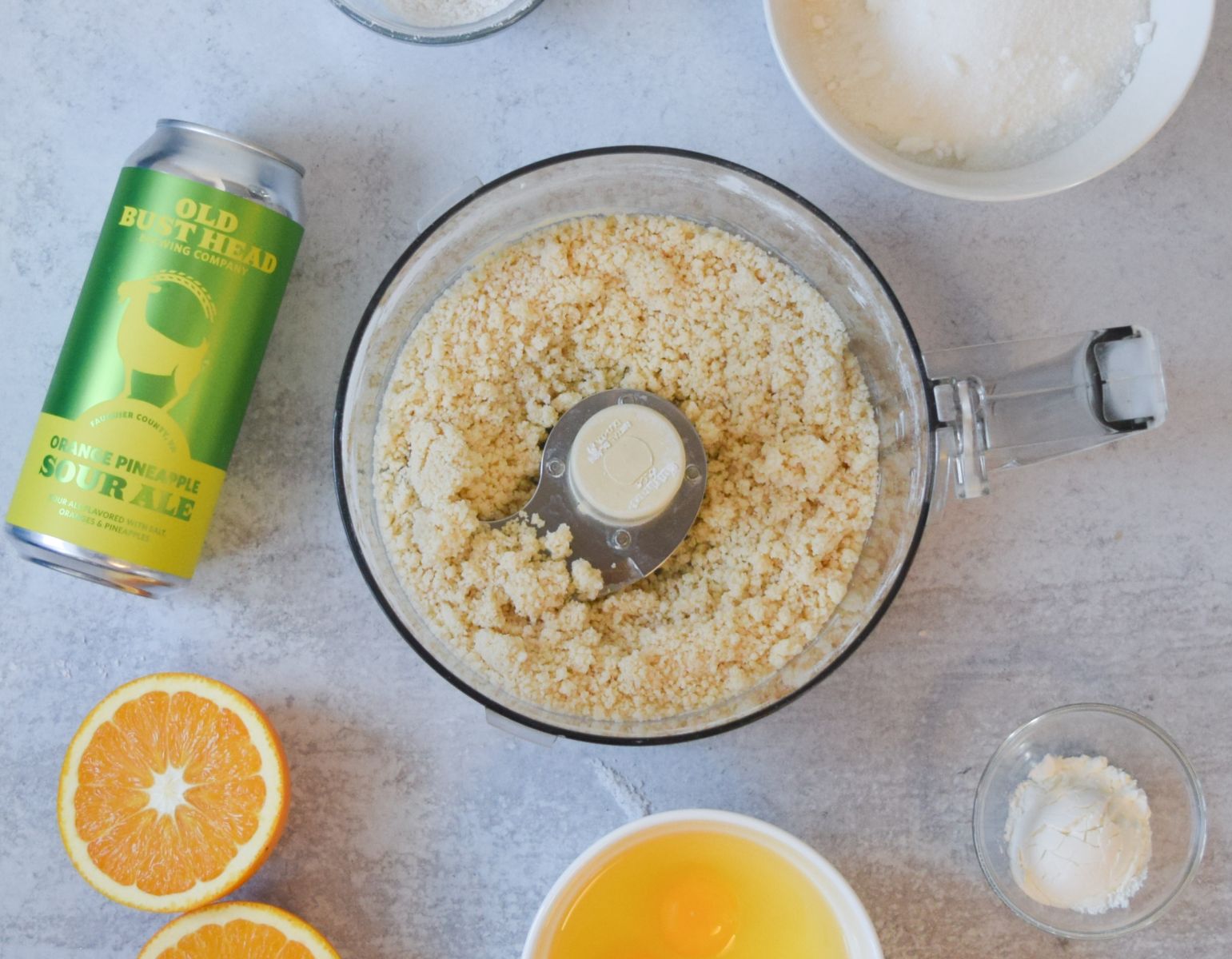 Measure out all ingredients and preheat the oven to 350°F. Grease an 8x8 inch pan and line it with parchment. 
To make the crust, add the flour, confectioners' sugar, butter, and salt to the bowl of a food processor and pulse to combine. Continue to pulse until the mixture is crumbly but sticks together when pressed between your fingers.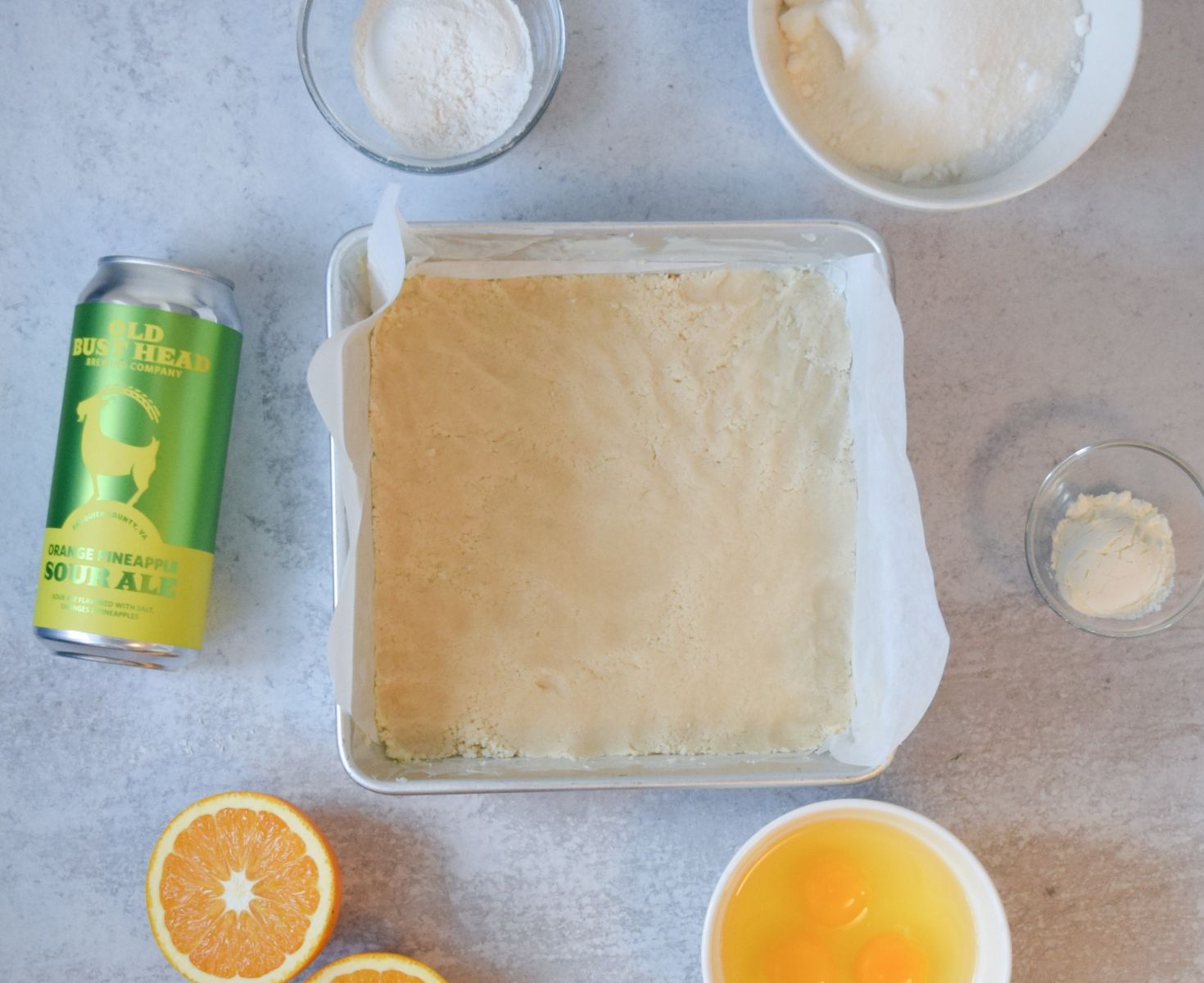 Place the crust mixture into the greased pan and use your fingers to firmly press it flat. Place the fridge to chill for 15 minutes. Transfer to the preheated oven and bake for 20 minutes until it starts to lightly brown around the edges. 
Remove the crust from the oven and set aside to cool completely.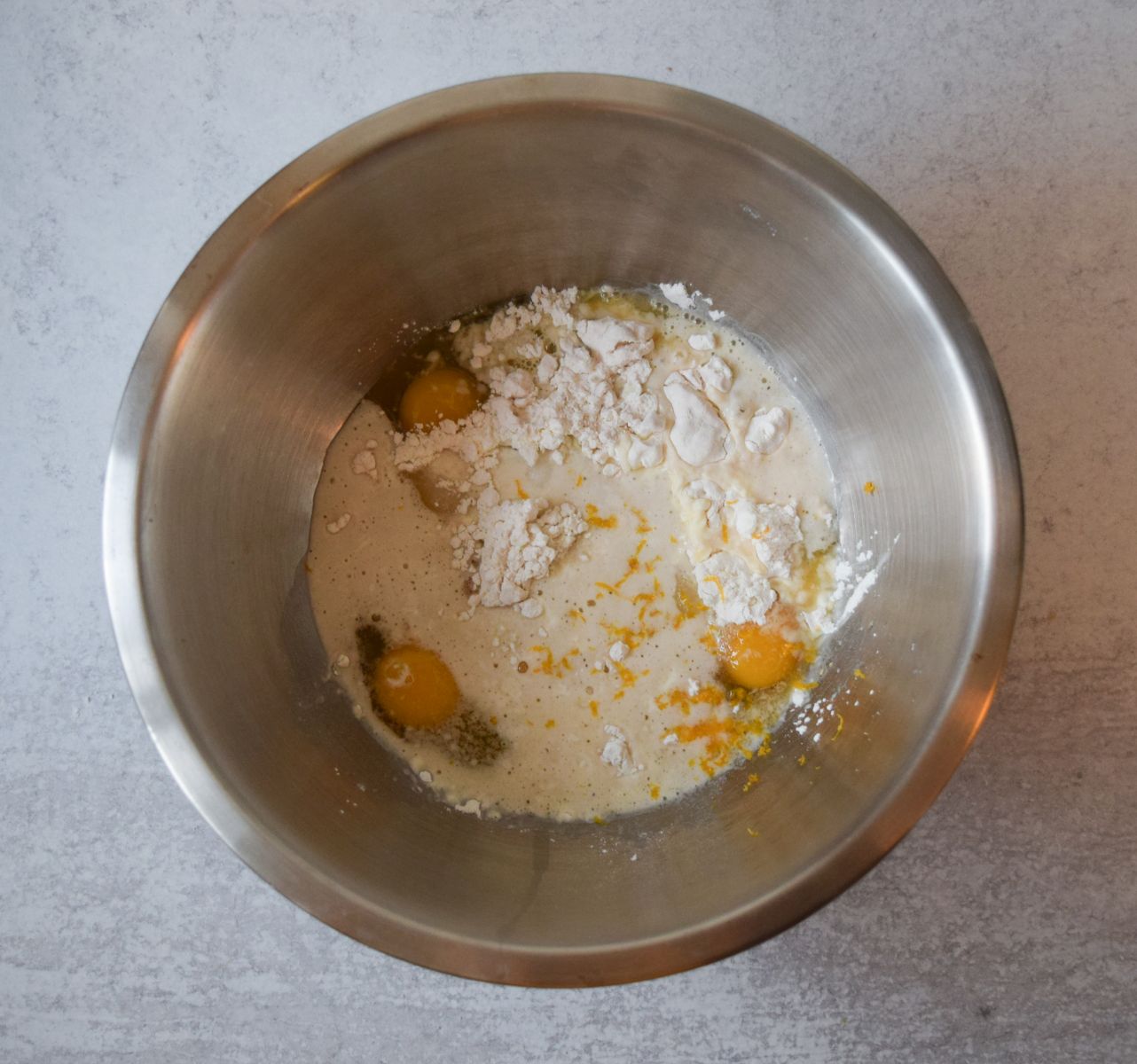 To make the filling, whisk together the eggs, sugar, flour, cornstarch, orange juice, zest, and beer in a large bowl. Pour it over the cooled crust and place in the oven.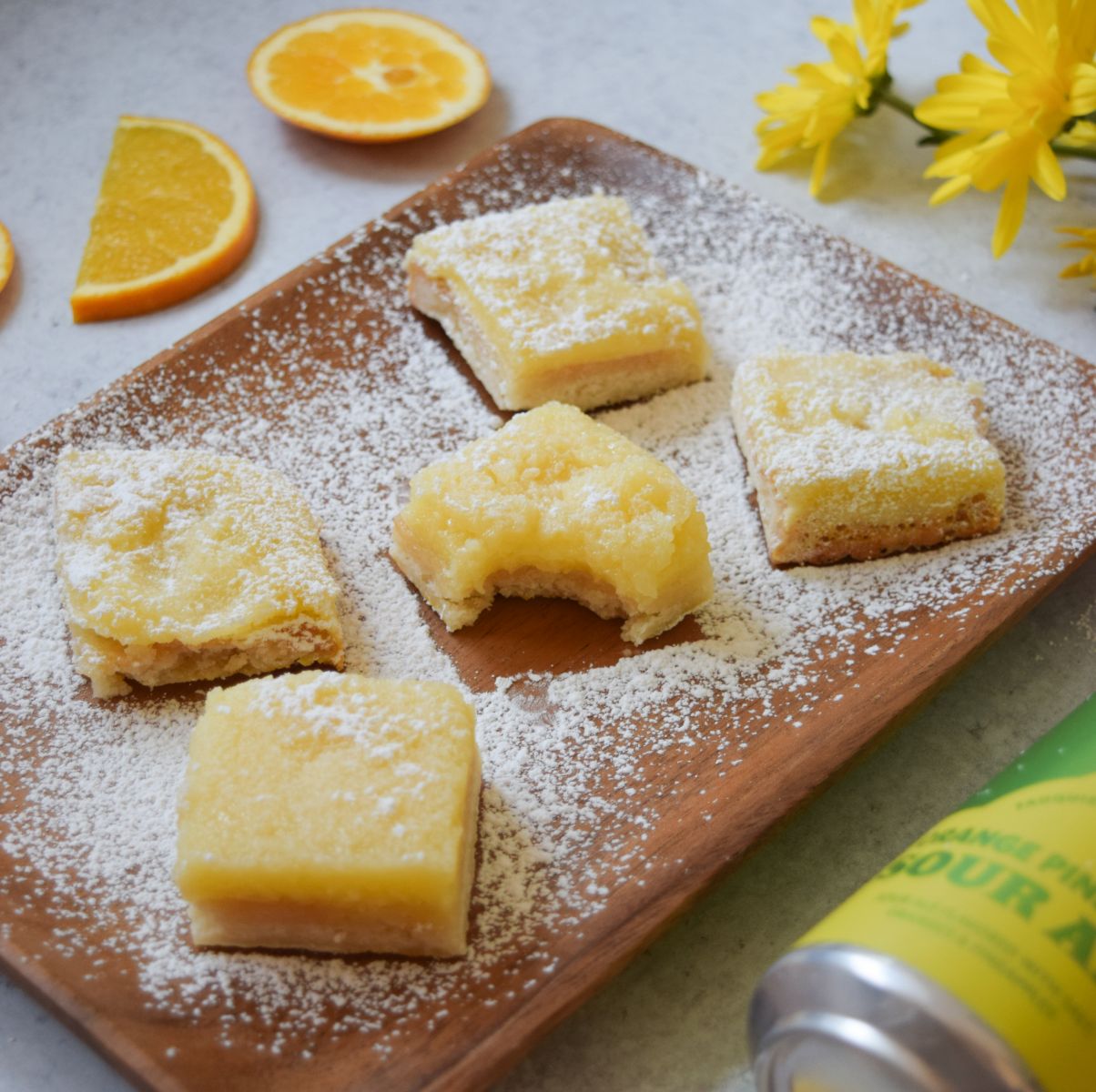 Bake for 20 – 25 minutes until it is set. Remove from the oven and cool to room temperature before chilling in the fridge for 3 hours. Once chilled, slice into 12 equal squares and dust with confectioners' sugar if desired. Serve immediately!