January 22, 2018
Pairing Beer & Chocolate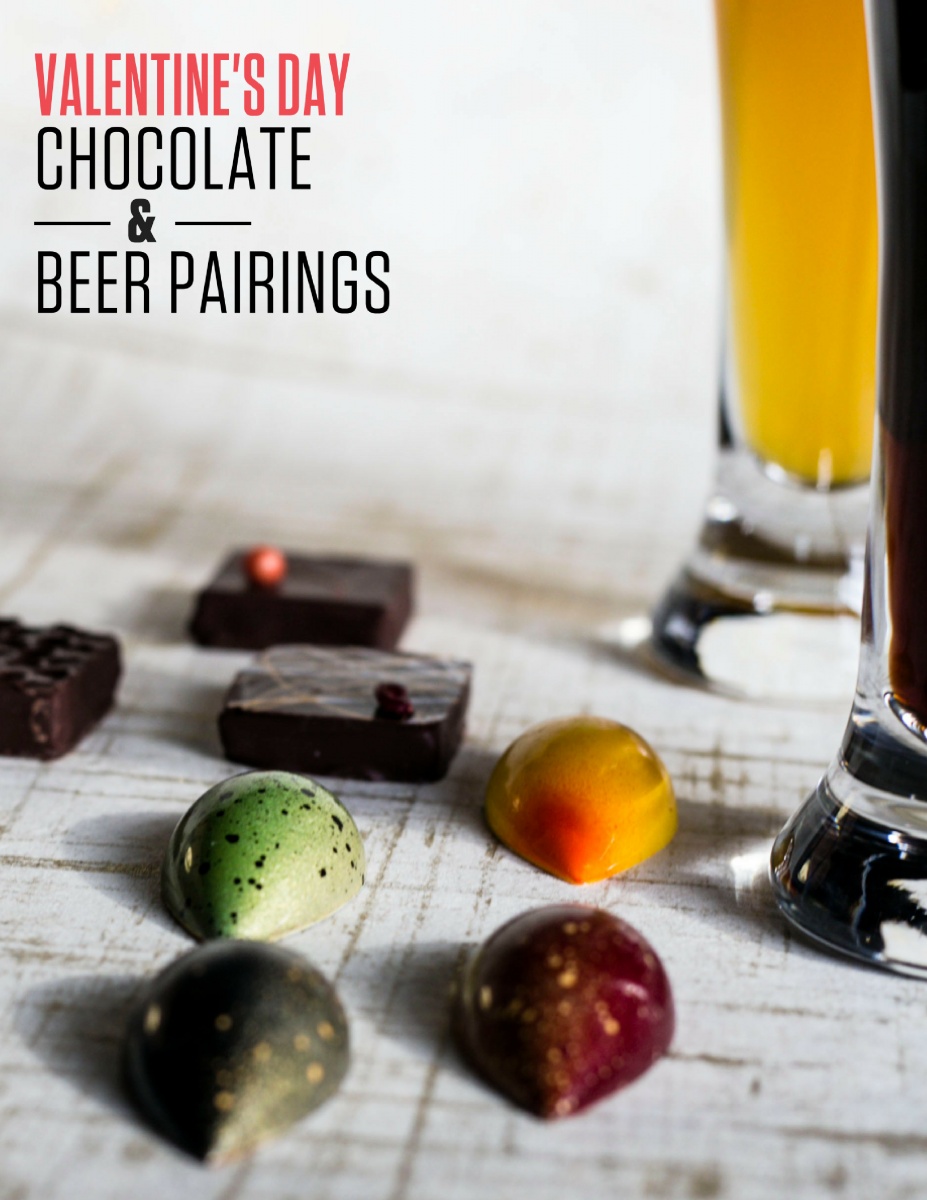 Saturday, Feb 10th - Sunday, Feb 11th
Bring your friends (or your Valentine) out for a fun-filled Valentine's Day weekend at Old Bust Head! 
This year we've partnered with chocolate-themed restaurant, The Conche, to bring you 12 carefully selected chocolate and OBH beer pairings.  
The Chocolate 
We took a trip out to Leesburg, Va to visit The Conche and indulge ourselves in some chocolate (hard work, we know). There we met Executive Chef and owner, Santosh Tiptur, who has over twenty years of experience as a pastry chef. Known for bringing a whimsical flair to both his savory and sweet creations, Tiptur's enduring love of chocolate started when he was growing up in India in the seventies. Now he brings his expertise to The Conche, named for a 19th century machine which reinvented the blending process for chocolate. Through Conching, the flavor of the chocolate is improved by prolonged churning and stirring of the ingredients. We're not experts, but we can attest that everything we sampled was delicious!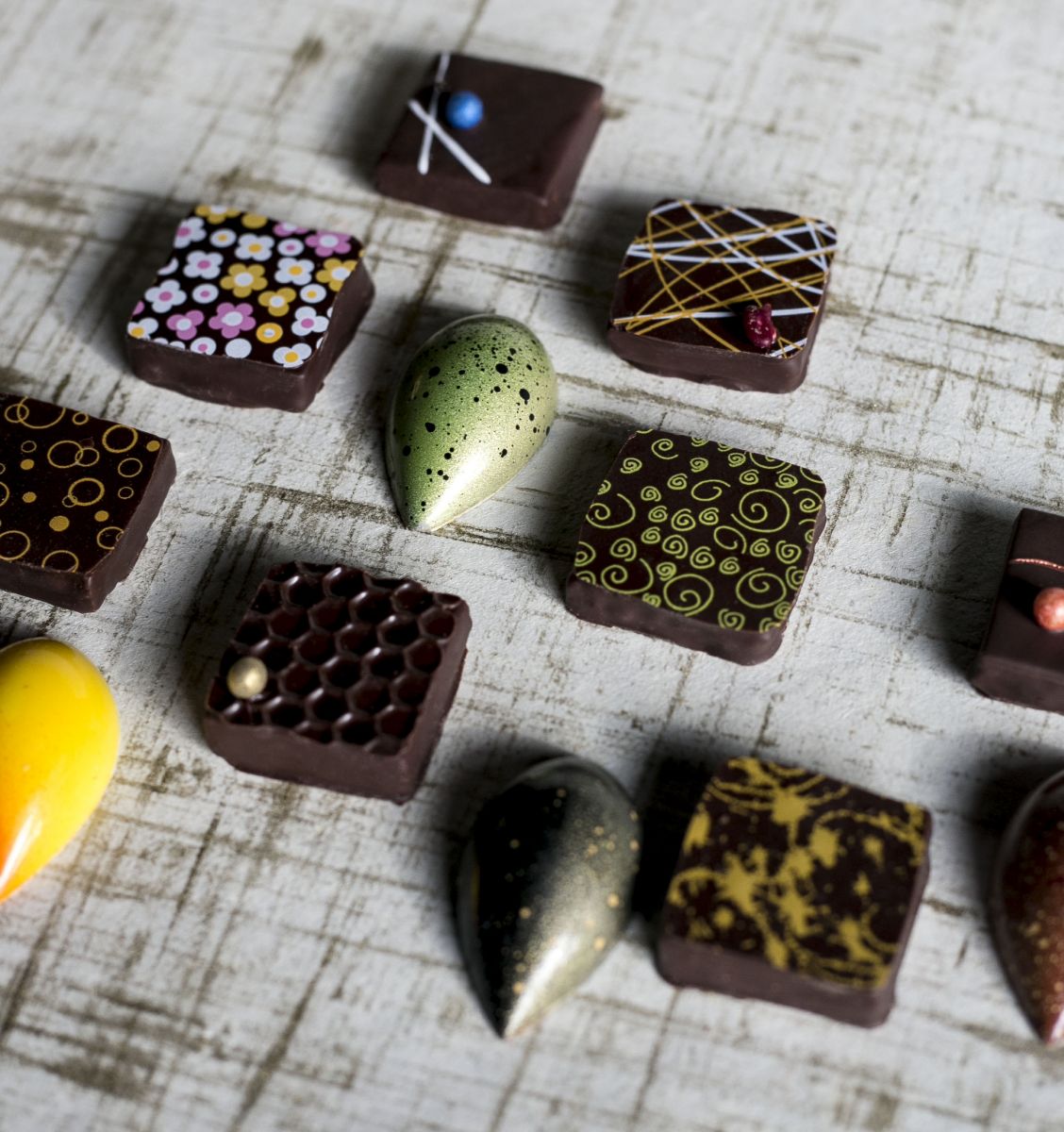 Recommended Pairings 
1. ExtraExtraOrdinary Double IPA | Rosemary Caramel
2. Vixen Irish Red Ale | Passion Fruit Honey 
3. Raspberry Sumerduck Saison | Strawberry Rhubarb
4. Oatmeal Nitro Stout | Peanut Butter & Jelly 
5. Graffiti House West Coast Style IPA | Bergamot Tea 
6. Chukker Czech Pilsner | Spiced Apple Cider 
7. Bust Head English Pale Ale | Salted Caramel
8. Caramel Macchiato Stout | Cinnamon Caramel 
9. Gold Cup Russian Imperial Stout | Irish Coffee
10. Table Talk Belgian Style Wit | Alfonzo Mango
11. Peach Sparkle | Peach Brandy 
12. Chinquapin Chestnut Porter | Bananas Foster
Saturday, February 10th 
The Frenchman Food Truck 12-8pm
Live music by Dr. Robinson's Fiasco 5-8pm
Chocolate & Beer pairings with The Conche artisan chocolates 12-8pm
Sunday, February 11th 
The Frenchman Food Truck 12-8pm
Chocolate & Beer pairings with The Conche artisan chocolates 12-8pm