Monday, June 21, 2021
Peanut Butter S'mores Caramel Macchiato Stout Ice Cream with Chocolate Chunks and Toasted Marshmallows
Recipe by Kaitlin Hill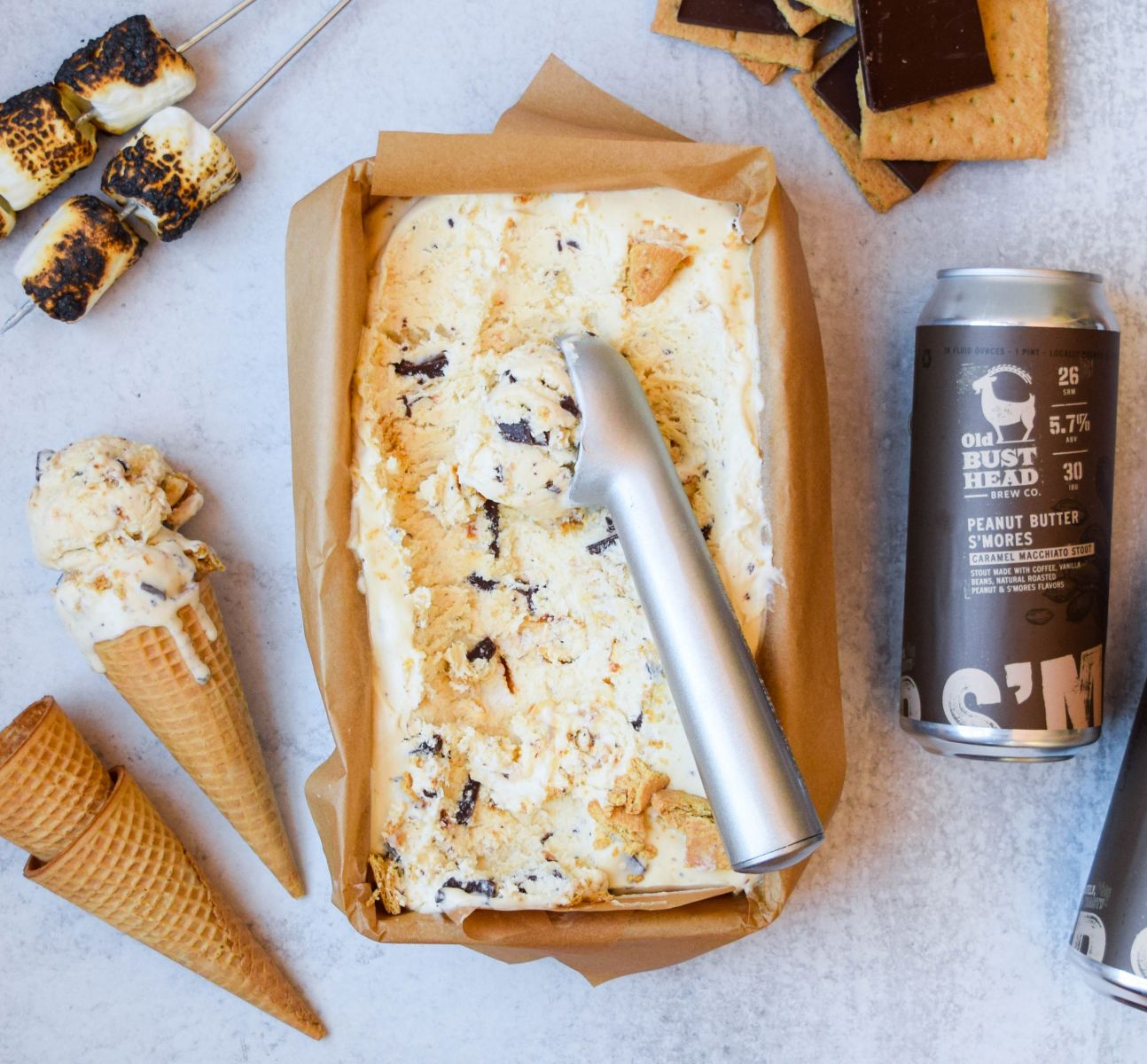 Ice cream, s'mores, and beer are arguably the top flavors of summer. I put all three in my Peanut Butter S'mores Caramel Macchiato Stout Ice Cream with Chocolate Chunks and Toasted Marshmallows. The beer adds notes of cold-brew coffee, roasted peanut, and chocolate to my easy no-churn ice cream base and toasted marshmallows, chocolate chunks, and crumbled graham crackers provide pockets of texture with every bite. Make this ice cream today and keep it in your freezer for a sweet treat that is perfect for warm days.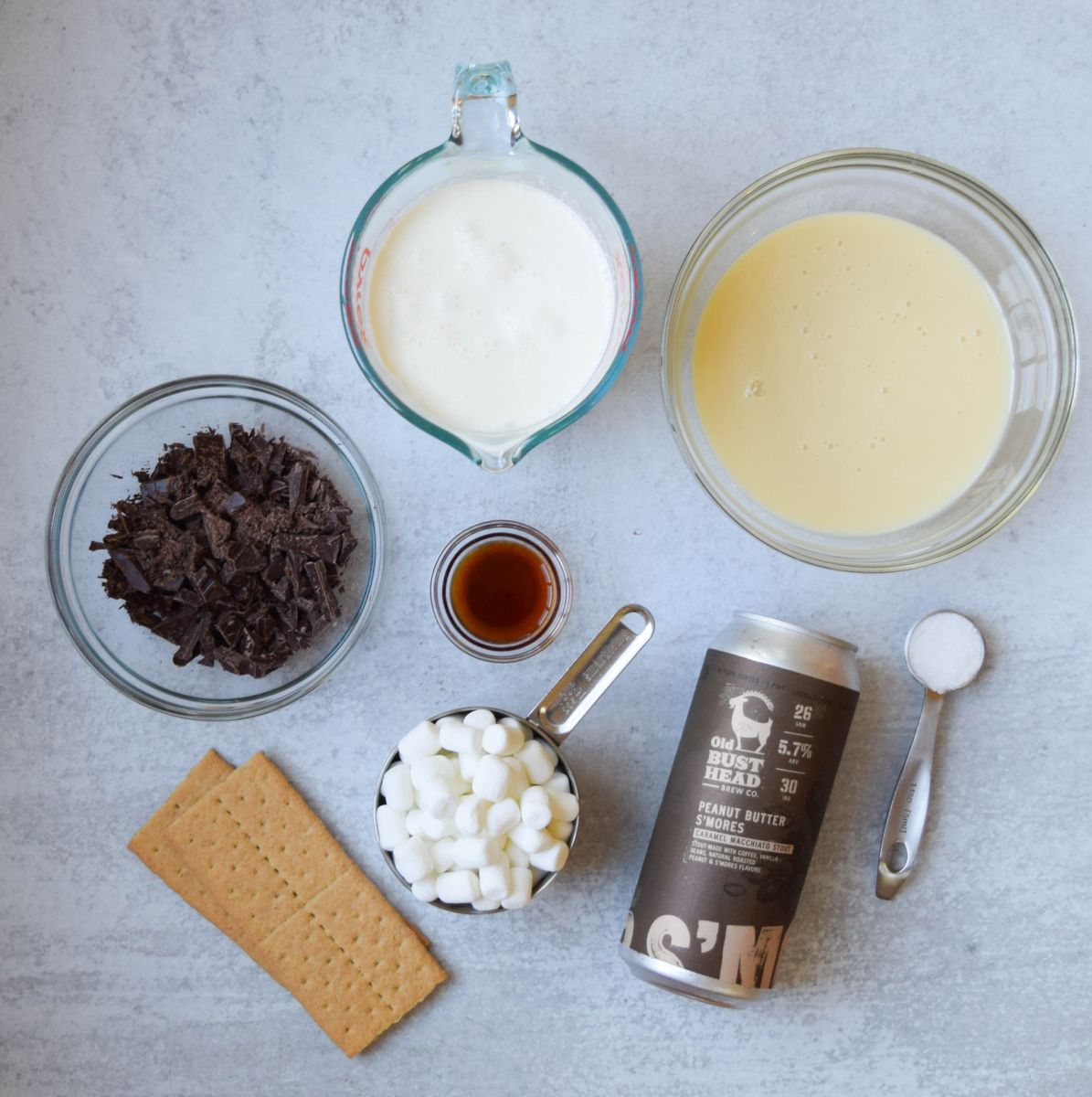 Ingredients:
1 heaping cup of mini marshmallows
2 cups of heavy cream
2 teaspoons of vanilla extract
1, 14 ounce can of sweetened condensed milk
1/3 cup of Old Bust Head Peanut Butter S'mores Caramel Macchiato Stout
1 teaspoon of salt
4 ounces of semi-sweet chocolate
2 graham cracker sheets, crumbled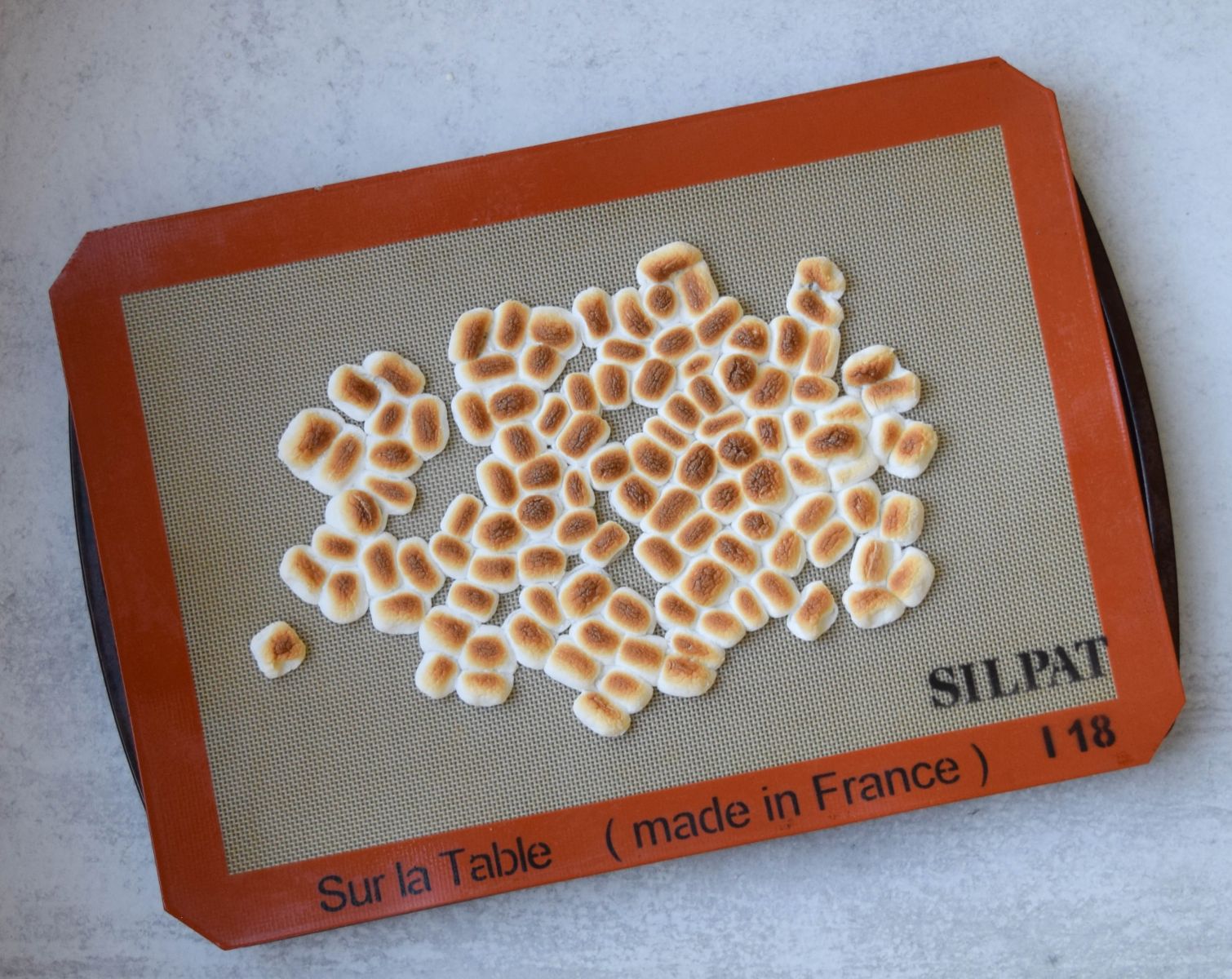 Directions:
Turn on the oven's broil setting and line a cookie tray with parchment paper or a silpat. Scatter the mini marshmallows on the lined cookie tray and place it under the broiler. Broil the marshmallows until they are golden brown, about 1 – 2 minutes. Remove from the oven and set aside to cool.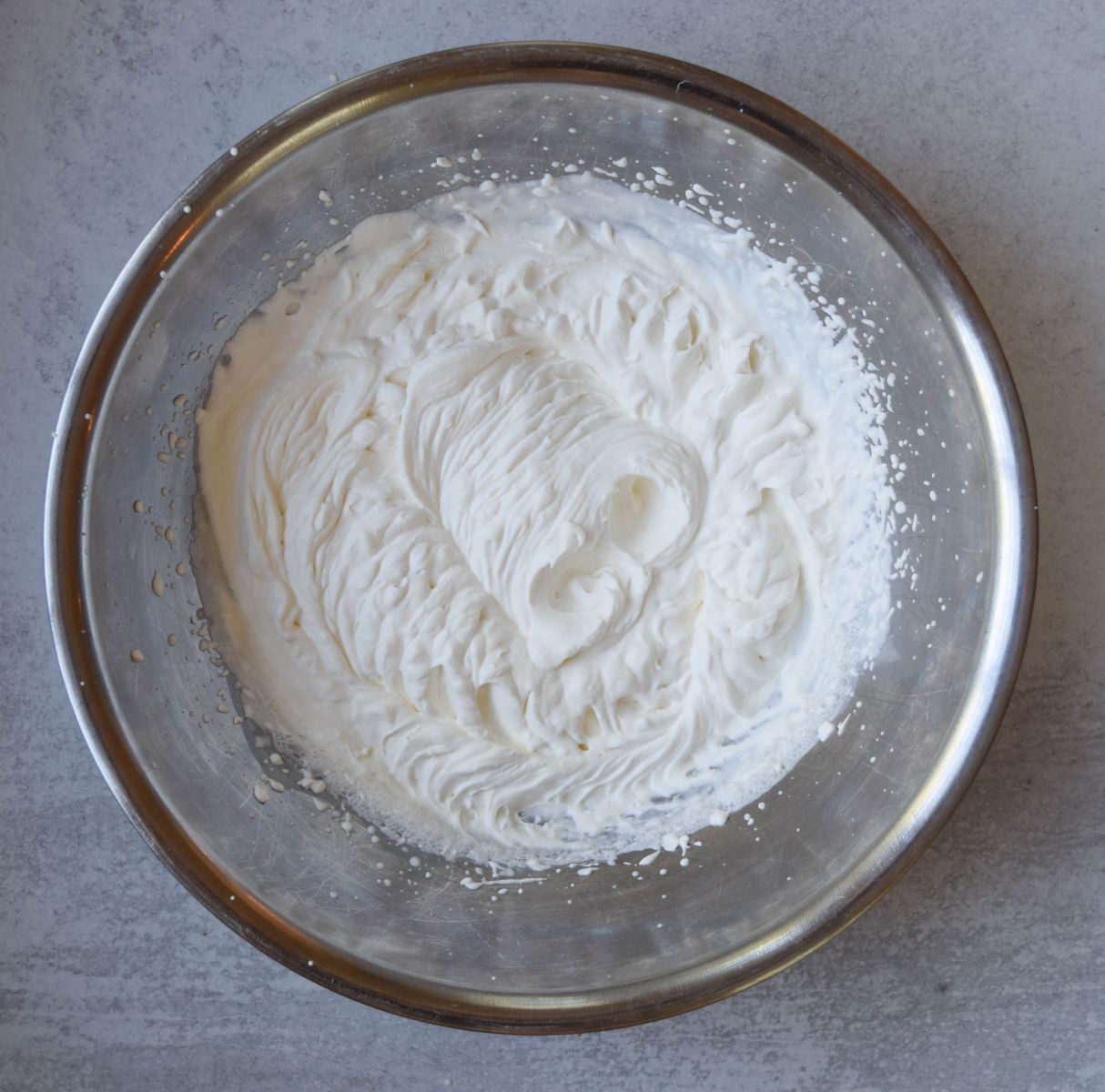 Using a hand or stand mixer fitted with a whisk attachment, beat the heavy cream and vanilla in a large bowl until stiff peaks form, about 3 – 4 minutes. The whisk should leave trails in the whipping cream.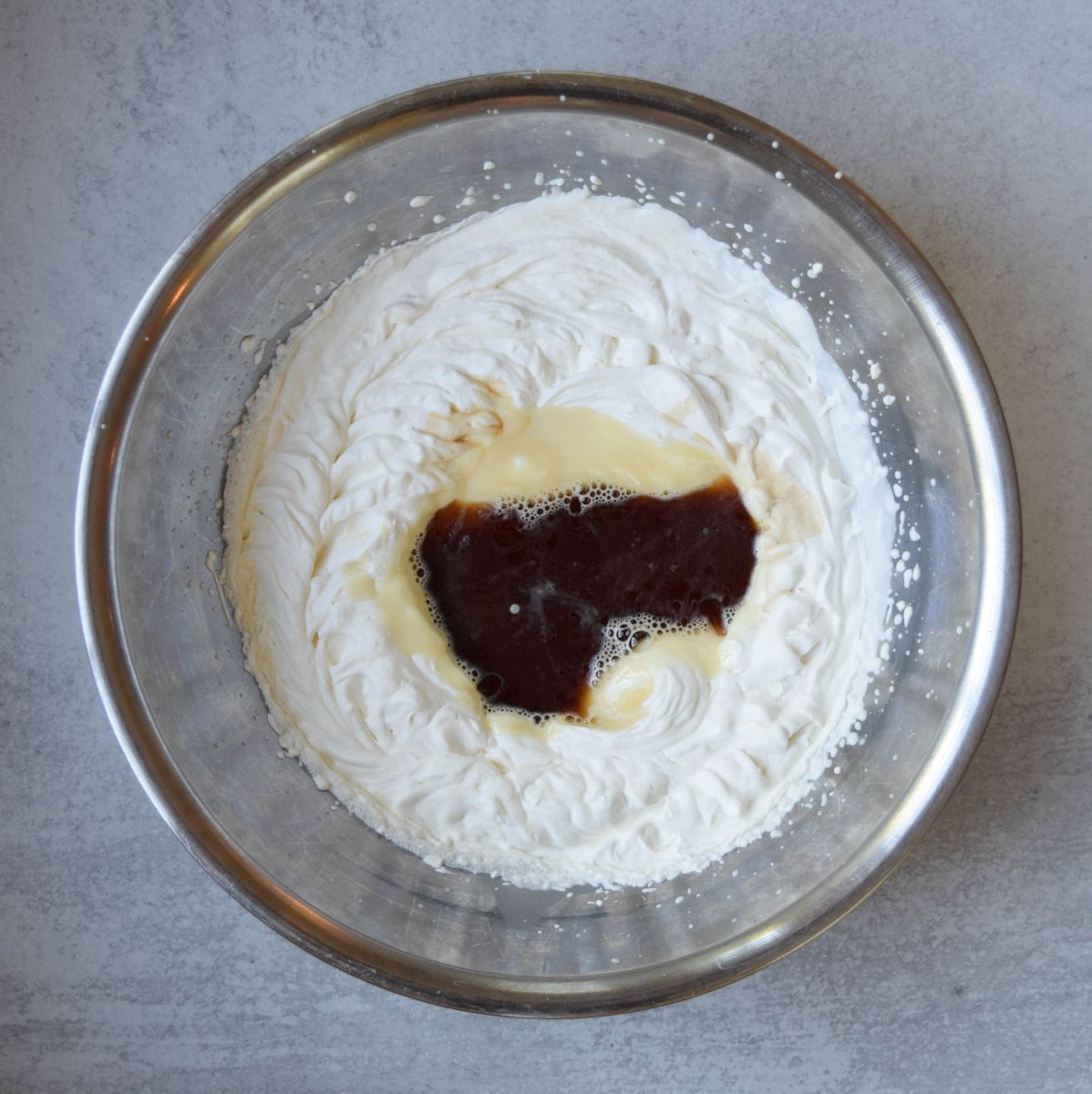 Next, gently fold in the sweetened condensed milk, Peanut Butter S'mores Caramel Macchiato Stout, and salt. Mix until just combined and there are no streaks of sweetened condensed milk or beer.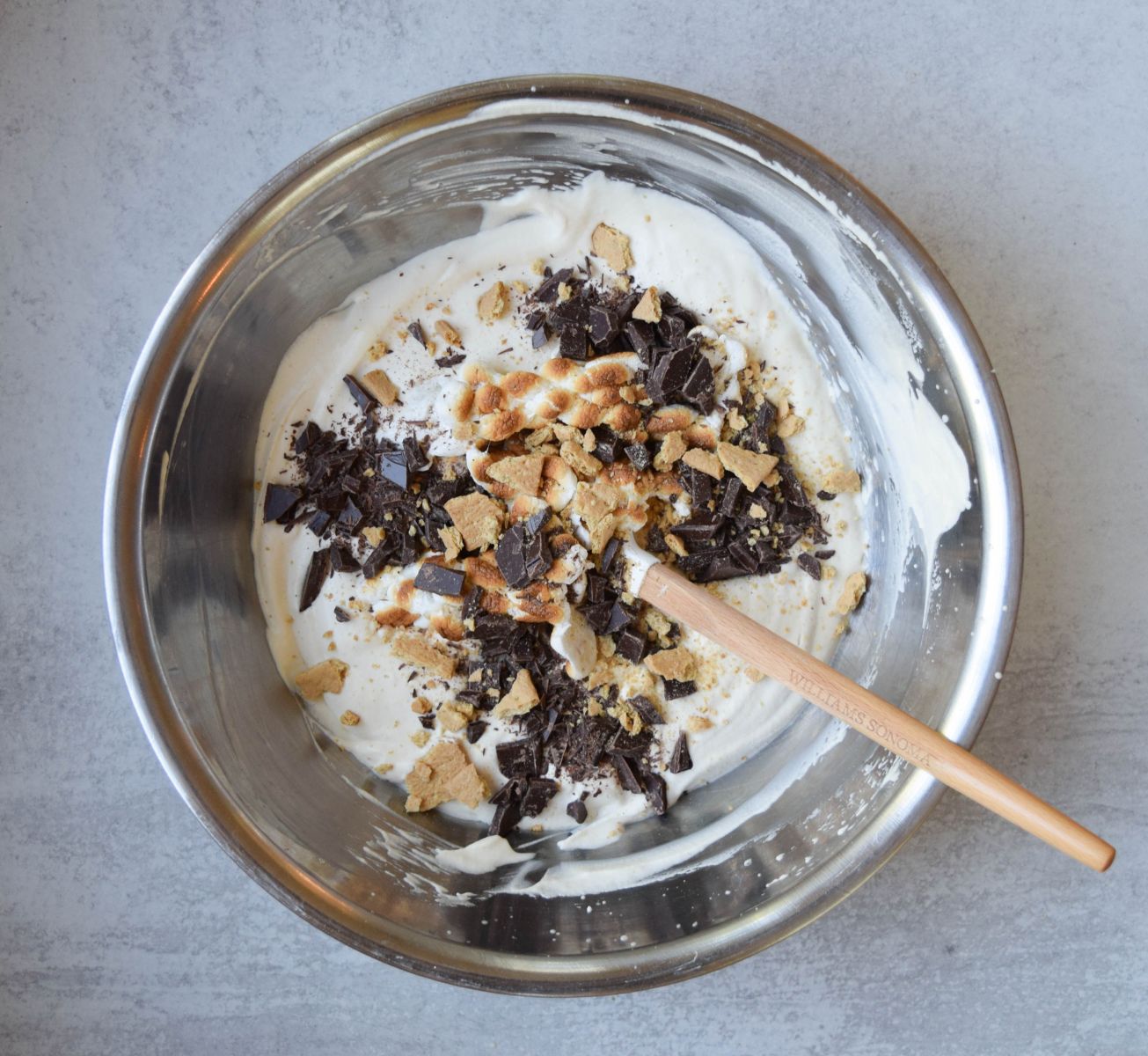 Add the chocolate chunks, toasted marshmallows, and half of the crumbled graham cracker to the bowl. Fold the ingredients in until evenly distributed.
Pour the ice cream mix into a 9-inch loaf pan. I line mine with parchment for easier clean up. Top with the remaining graham cracker crumbs.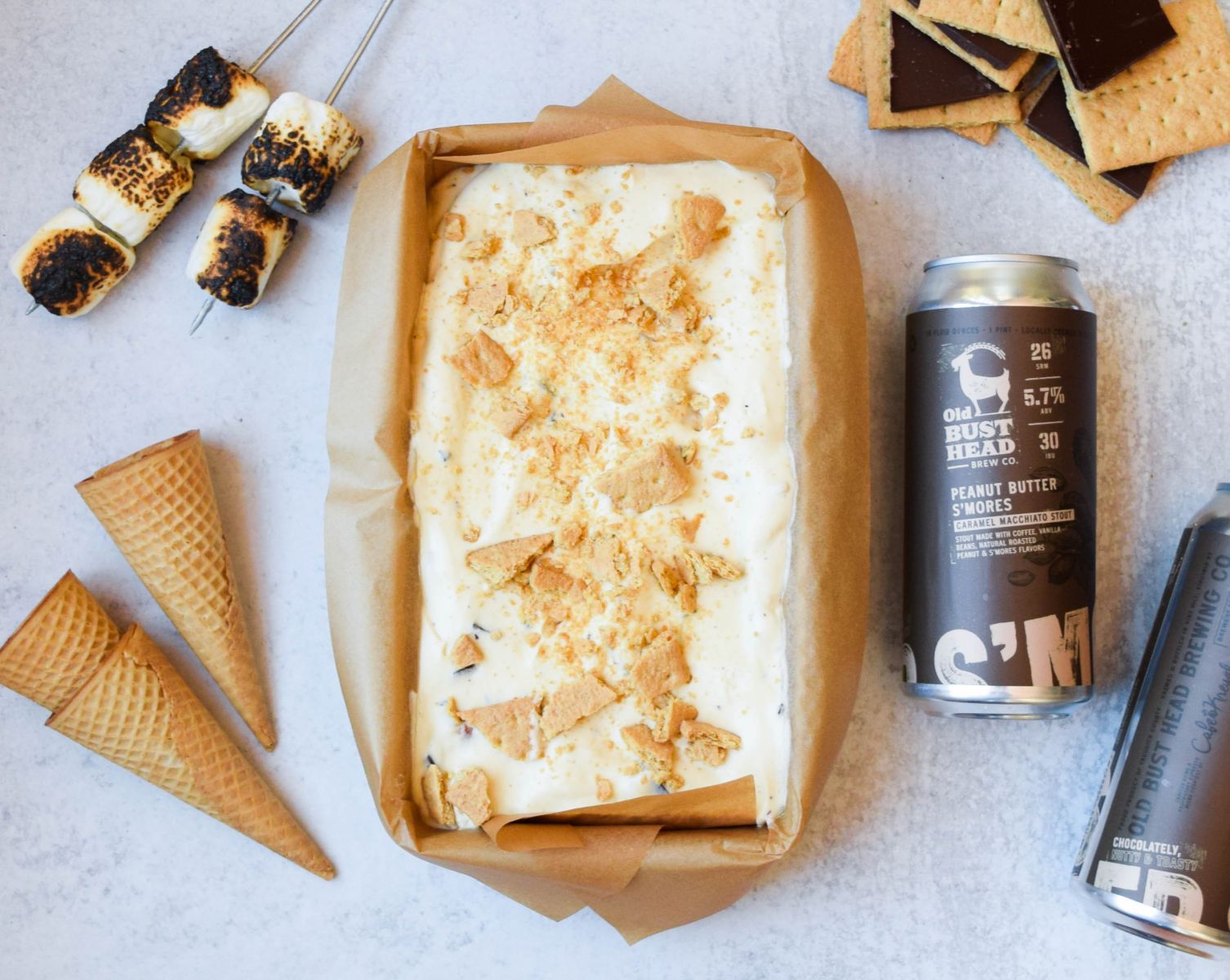 Place the loaf pan in the freezer for at least 6 hours or overnight until frozen solid. To enjoy, remove from freezer and eat immediately! Ice cream will keep for up to a month if tightly covered.