August 16, 2018
Pink Lemonade Sour Beer and Strawberry Sorbet
By: Kaitlin Hill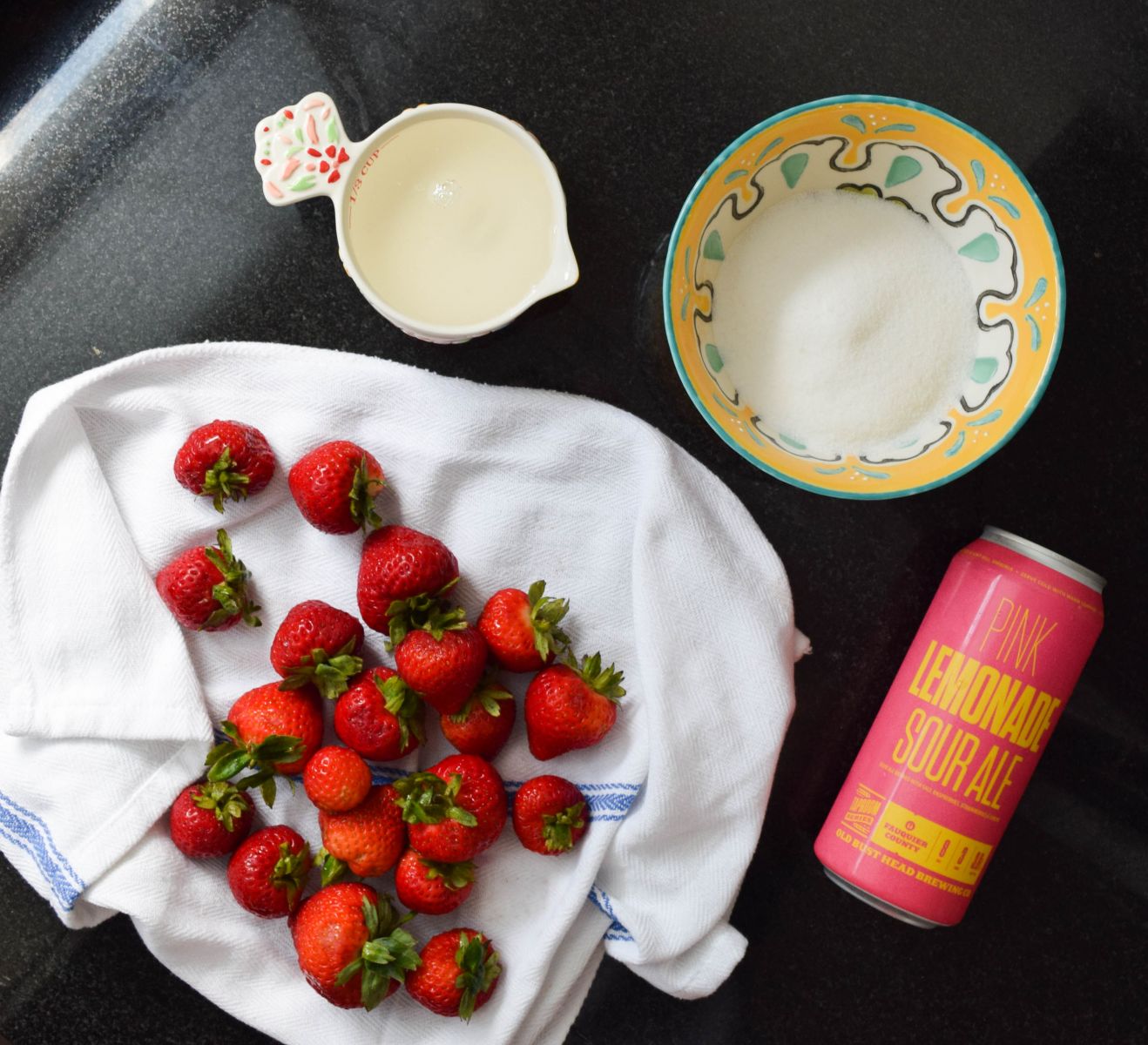 Beat the heat with a scoop (or two!) of homemade Pink Lemonade Sour Beer and Strawberry Sorbet. This sweet sorbet has just a hint of tartness from the kettle-soured wheat ale but goes down as smoothly as a glass of ice-cold strawberry lemonade. The sour beer and juicy, ripe strawberries pair perfectly for a refreshing summer treat that will make you feel like a kid again. 
Ingredients:
1 pound of strawberries
3/4 cup of granulated sugar
1/3 cup of light corn syrup
3/4 cup – 1 cup of Pink Lemonade Sour Beer (depending on how boozy you want it)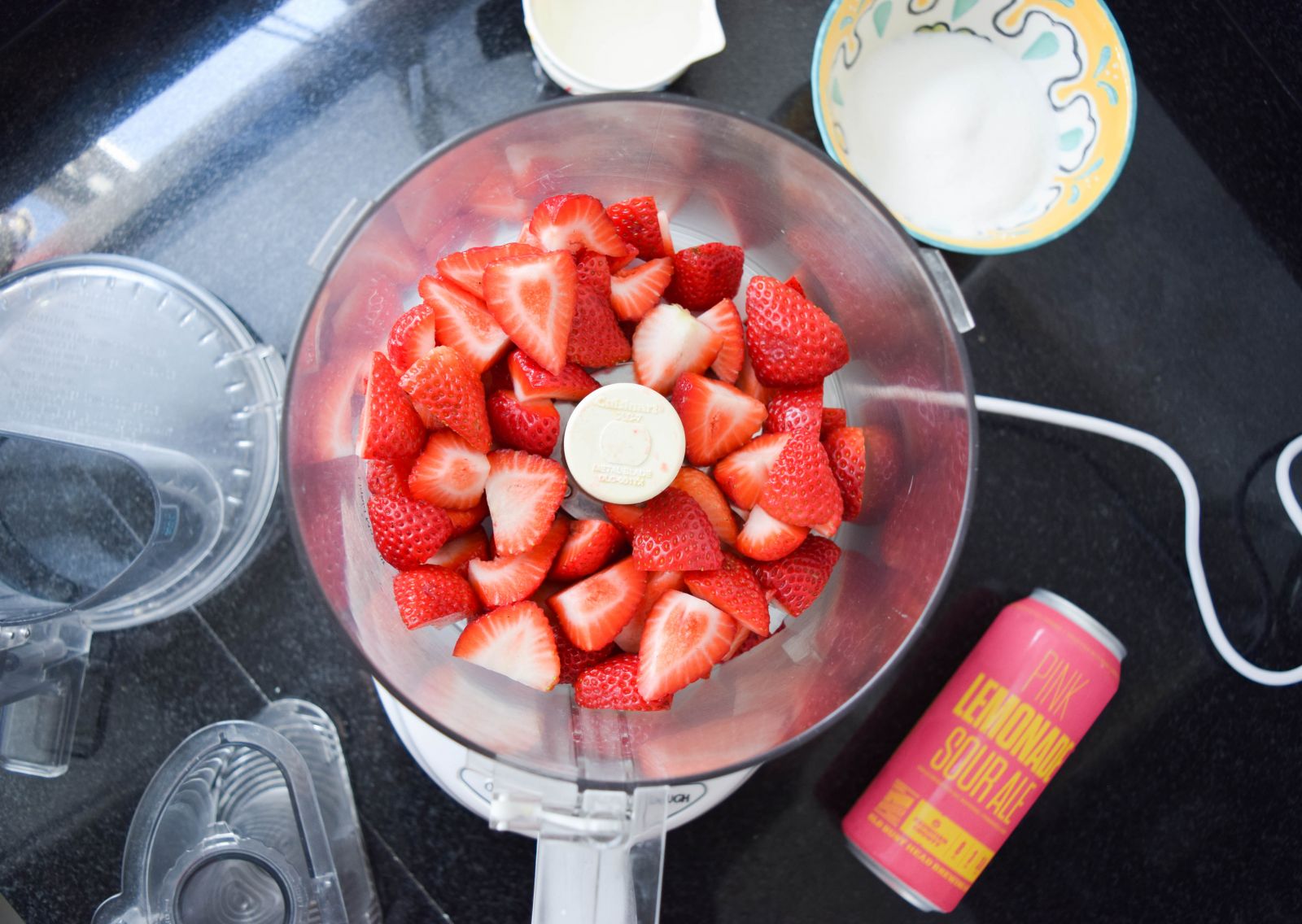 Directions: 
Rinse and dry the strawberries before removing the leaves and cutting the berries in half. Place the cleaned and cut berries into the bowl of a food processor and puree them until smooth.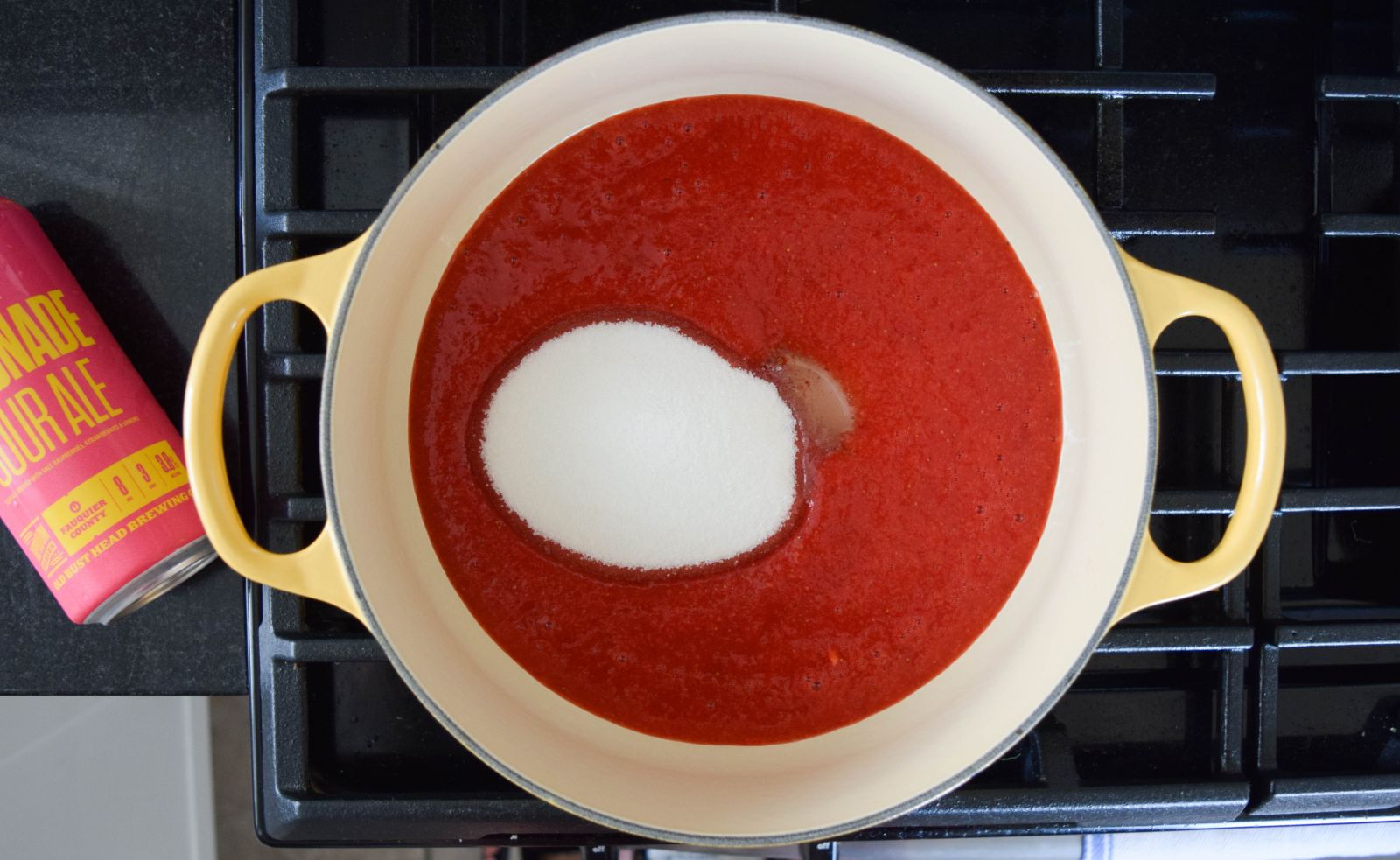 In a medium saucepan, combine the strawberry puree, sugar and corn syrup. Bring to a simmer and cook, while occasionally whisking, until the sugar has dissolved. Remove from heat. 
Transfer the mixture to the refrigerator to chill for at least 2 hours.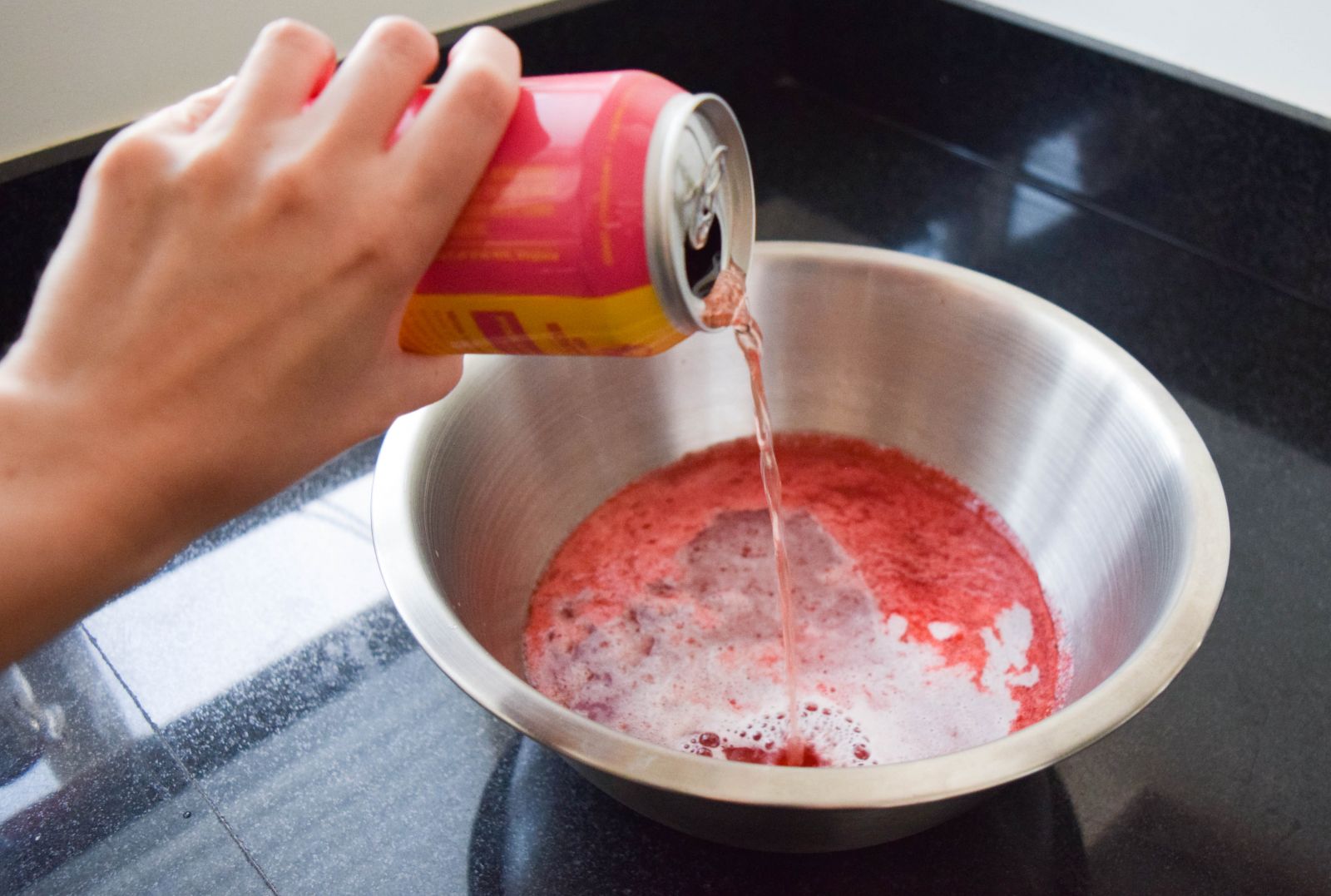 Once the mixture has chilled, whisk in the beer. Chill completely.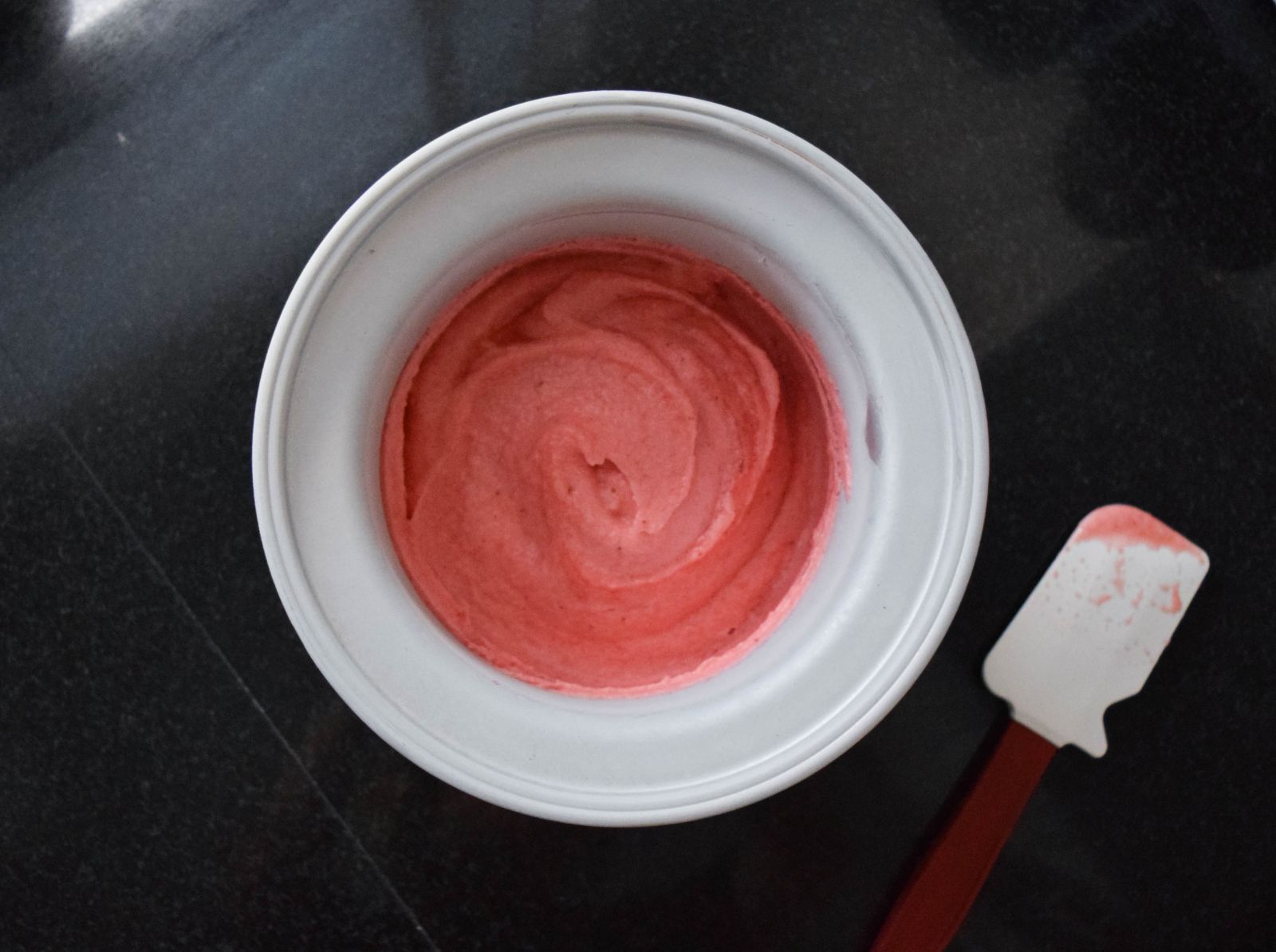 Pour the mixture into the frozen canister of an ice cream maker and spin until it is the consistency of soft serve. Spin time will depend on your ice cream machine, so I recommend you check regularly after the 10-minute mark. 
Place the sorbet in an airtight storage container and place in the freezer to firm up for at least four hours to overnight. Once the sorbet is firm you can serve!