October 16, 2018
Pumpkin Doughnuts with Maple Glaze
By: Kaitlin Hill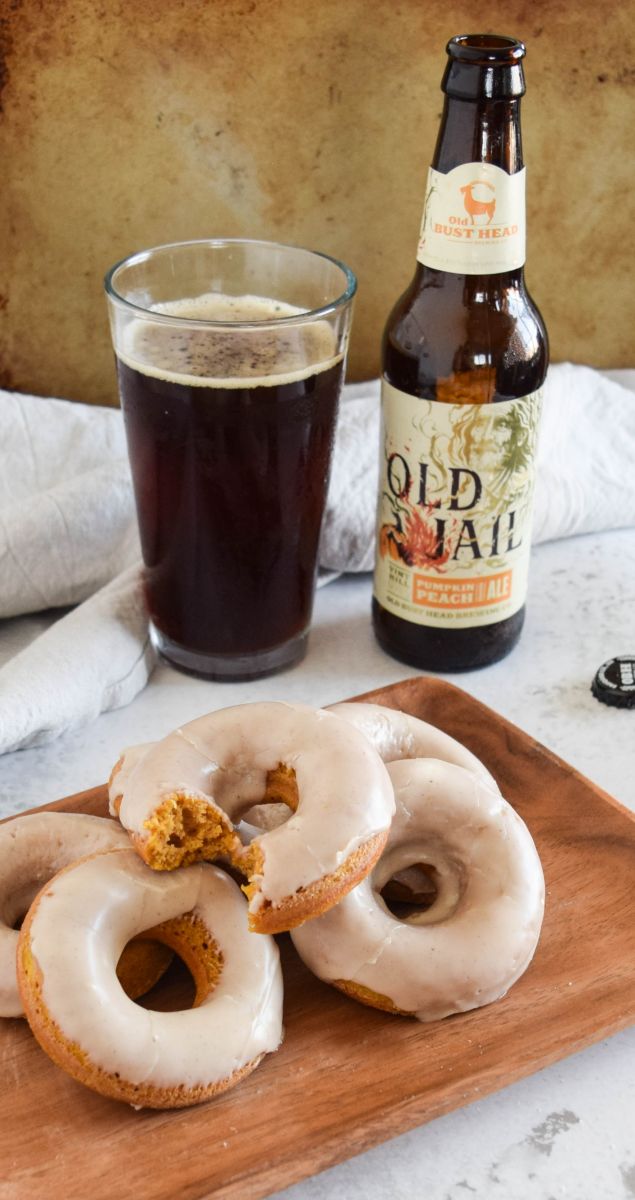 It's the season for all things pumpkin — pumpkin picking, pumpkin doughnuts and, of course, pumpkin beer! My Pumpkin Doughnuts with Maple Glaze are extremely easy to make with just a few seasonal ingredients and others you probably already have on hand. These cake doughnuts require no messy frying and they make your whole house smell amazing while they bake in the oven. The sweet maple glaze is the perfect complement to the nicely spiced cake that is melt-in-your-mouth moist. The flavors of fall work wonderfully with Old Jail Pumpkin-Peach Brown Ale. The notes of brown sugar and spice in the beer echo the ingredients of the doughnuts for a pumpkin pairing that is hard to beat! Buy some Old Jail and make a batch of these doughnuts for your next autumn event. Your guests will thank you! 
Makes about 2.5 dozen doughnuts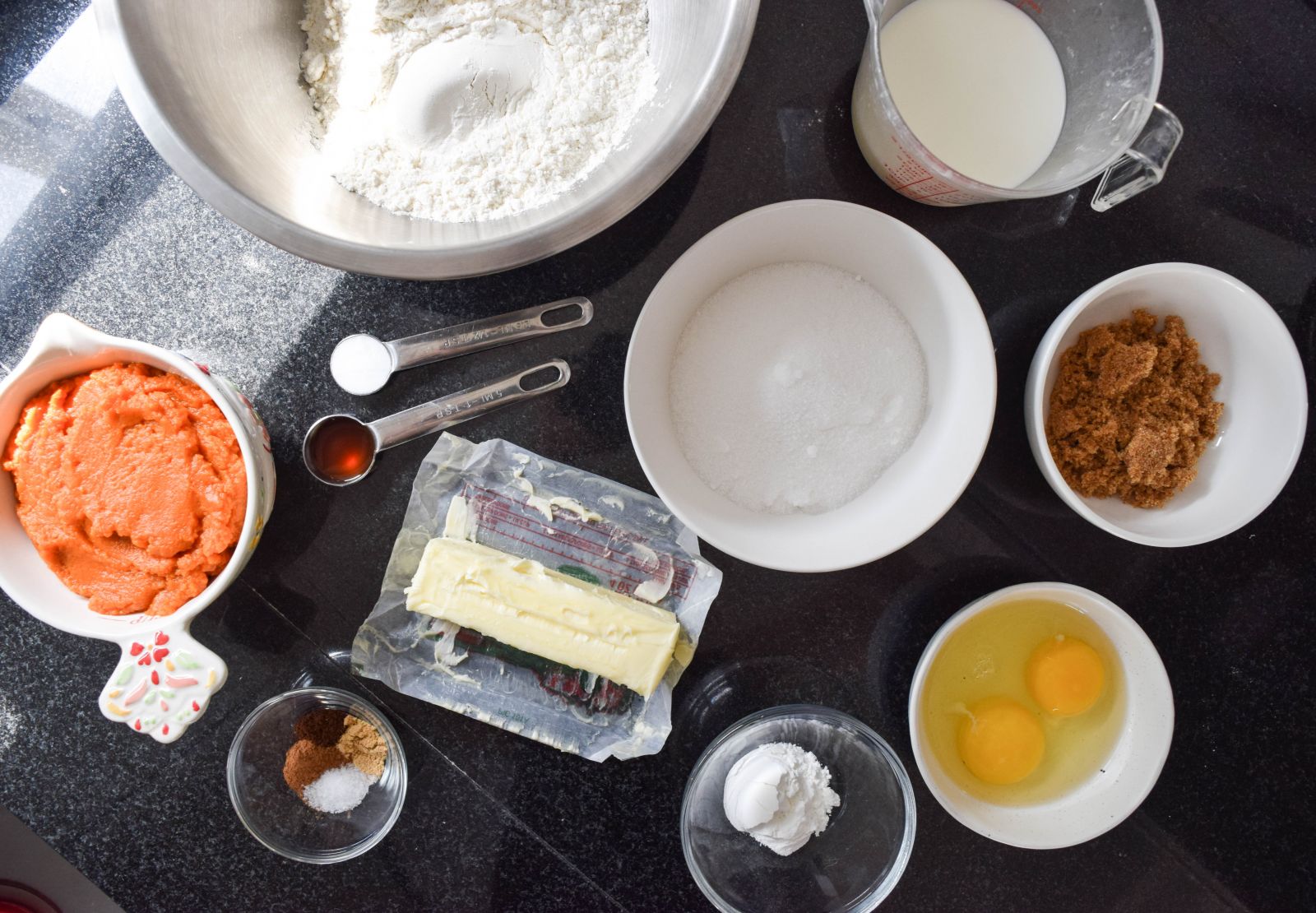 Ingredients: 
2 1/4 cups of all-purpose flour 
1 teaspoon of cinnamon
1/2 teaspoon of ground cloves
1/2 teaspoon of ground ginger
1/2 teaspoon of salt
1 tablespoon of baking powder
1/2 teaspoon of baking soda
1 stick of butter, at room temperature
1 cup of granulated sugar
1/3 cup of dark brown sugar
2 eggs
3/4 cup of whole milk
1 cup of pumpkin purée
1 teaspoon of vanilla extract
For the glaze: 
2 cups of confectioners' sugar, sifted 
1 teaspoon of cinnamon 
1/8 teaspoon of cloves 
1/2 cup of pure maple syrup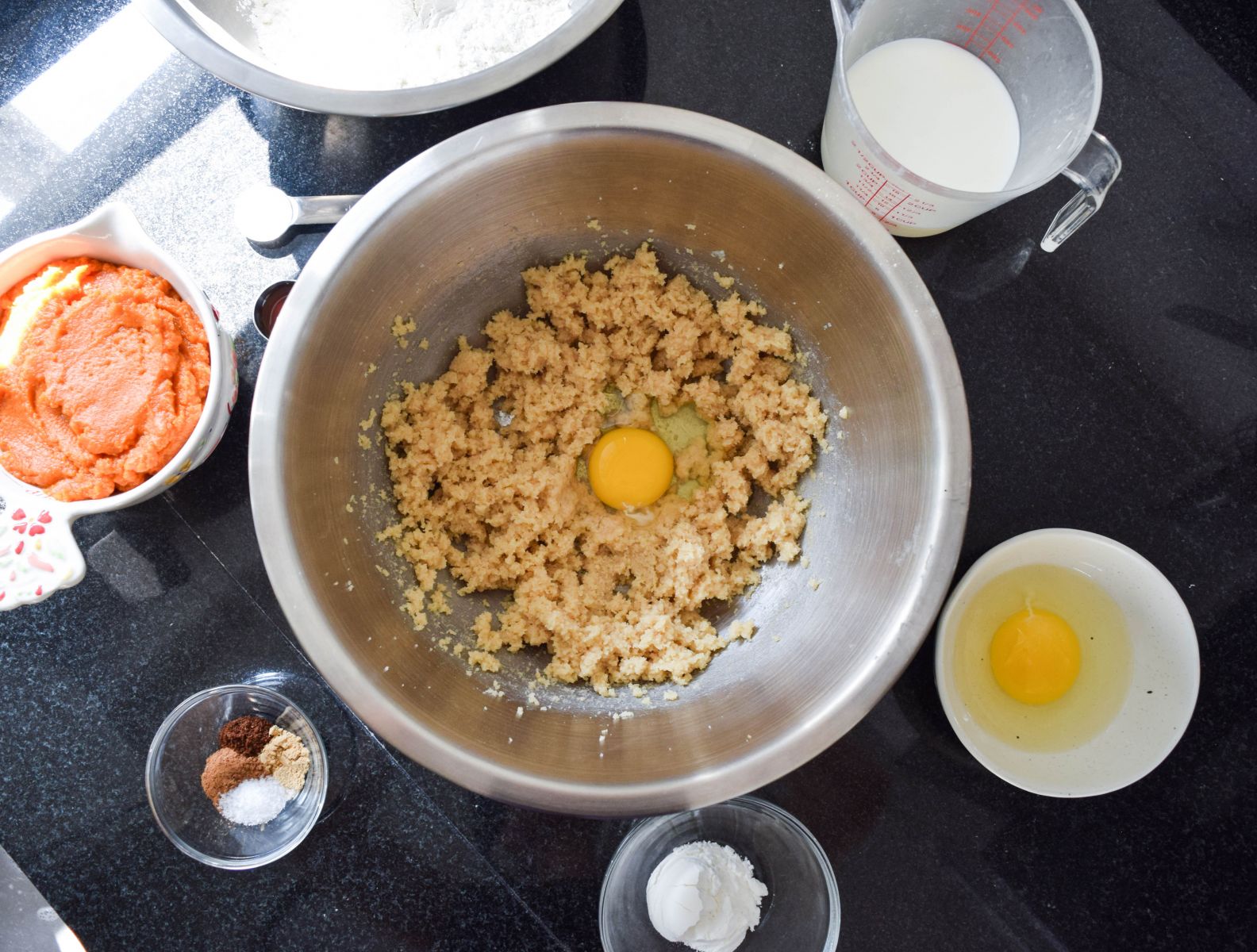 Directions: 
Preheat the oven to 375°F. 
Measure out all ingredients. 
Butter and flour a doughnut pan and set aside.
In a large bowl, cream the butter, granulated sugar, and brown sugar until light and fluffy. Add the eggs one at a time and mix until fully incorporated.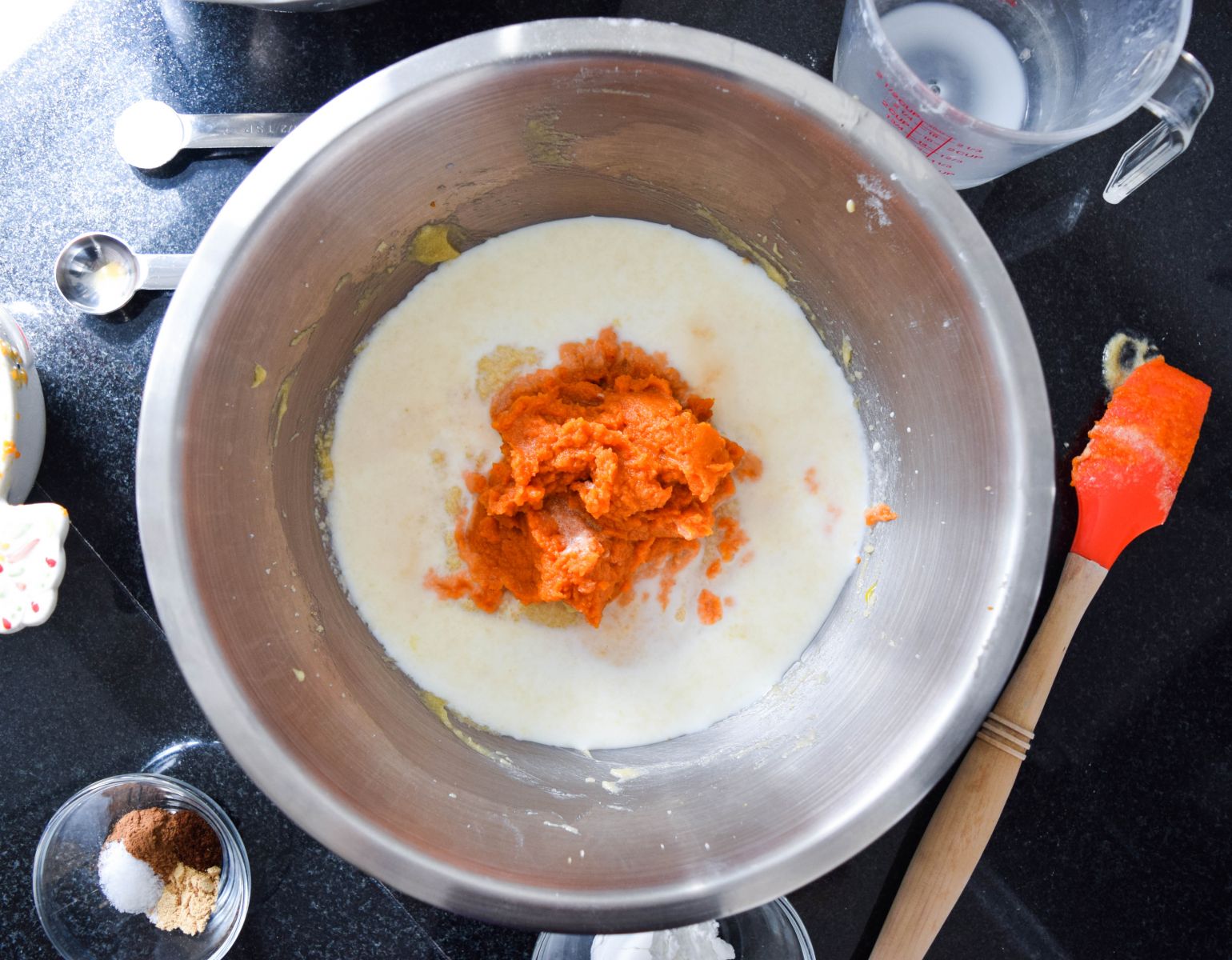 Add the milk, pumpkin and vanilla. 
Mix in the flour, spices, salt, baking powder, and baking soda until completely incorporated.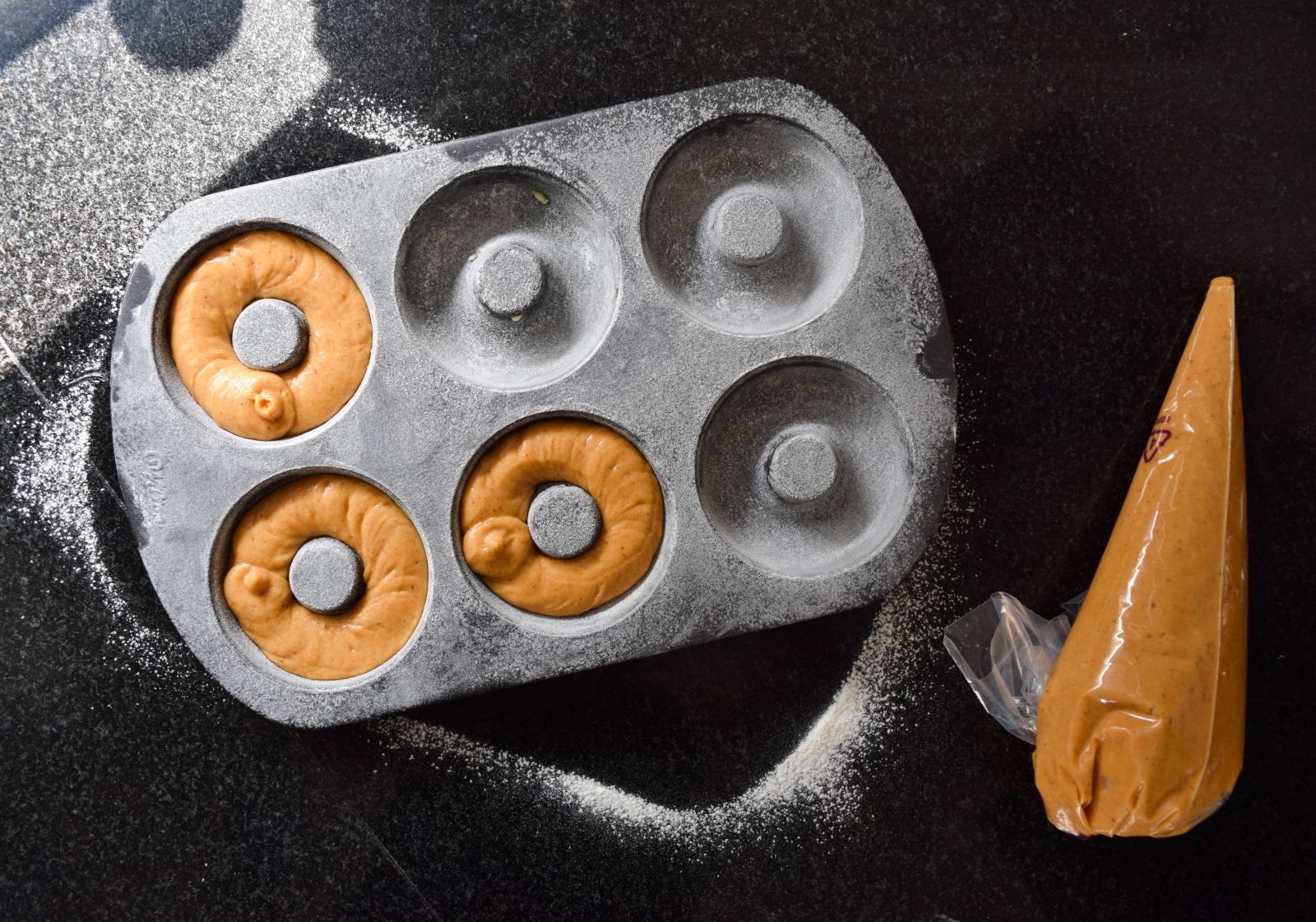 Using a piping bag, pipe the cake batter into the doughnut pan, filling the holes three quarters of the way full. 
Place the doughnut pan in the oven and bake for 12 - 15 minutes until the doughnuts spring back to the touch and an inserted toothpick comes out clean. Let cool for 10 minutes before tapping out of the doughnut pan onto a wire rack and cooling completely.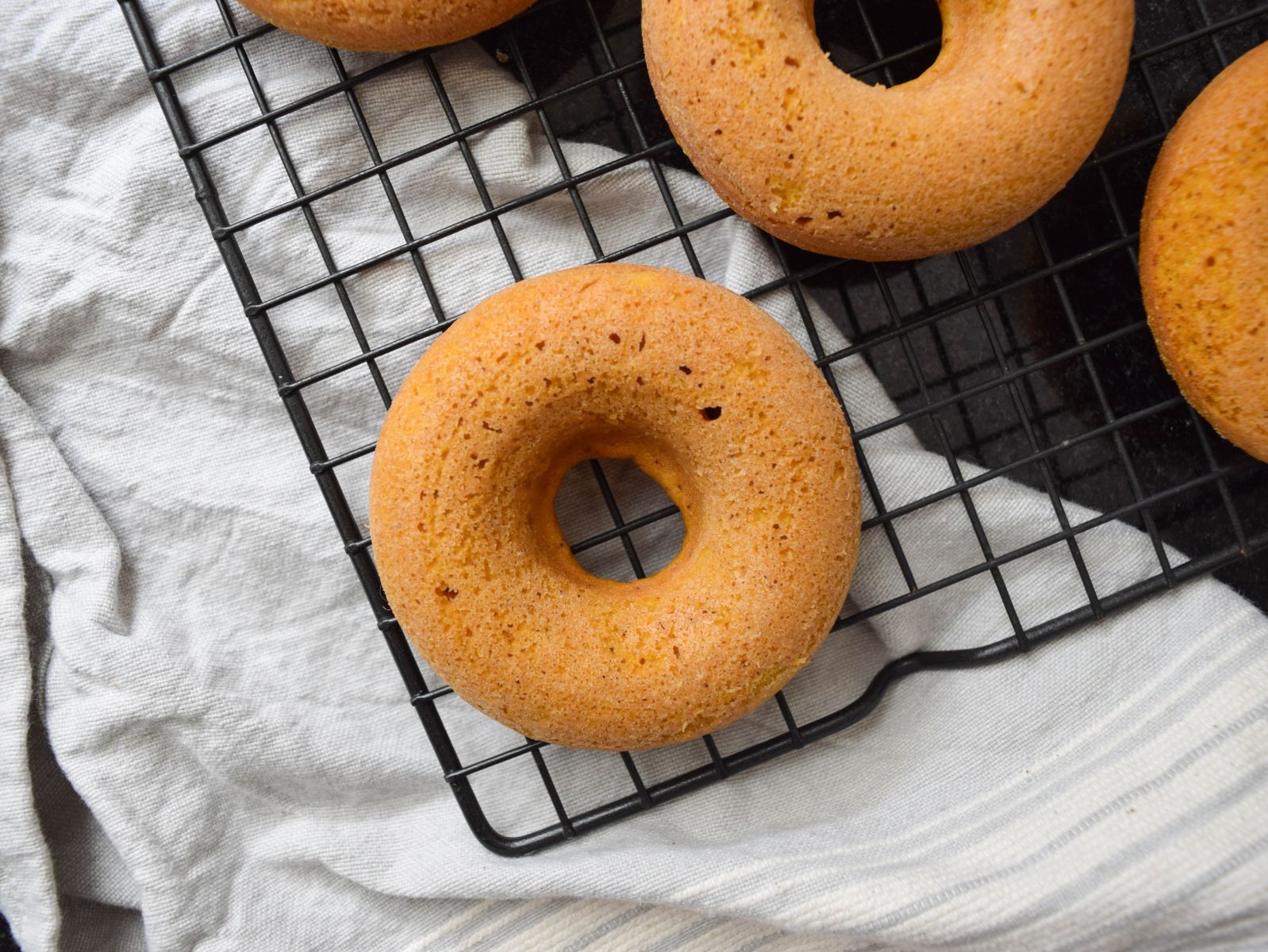 Repeat the process with the rest of the batter until it is all used up. 
While the doughnuts cool, make the glaze. In a medium bowl, whisk together the confectioners' sugar, spices and maple syrup. The glaze should be thick enough to be spooned on top of the doughnuts with out entirely running off. If it is too thin add a little more confectioners' sugar. If it is too thick, add a little more maple syrup.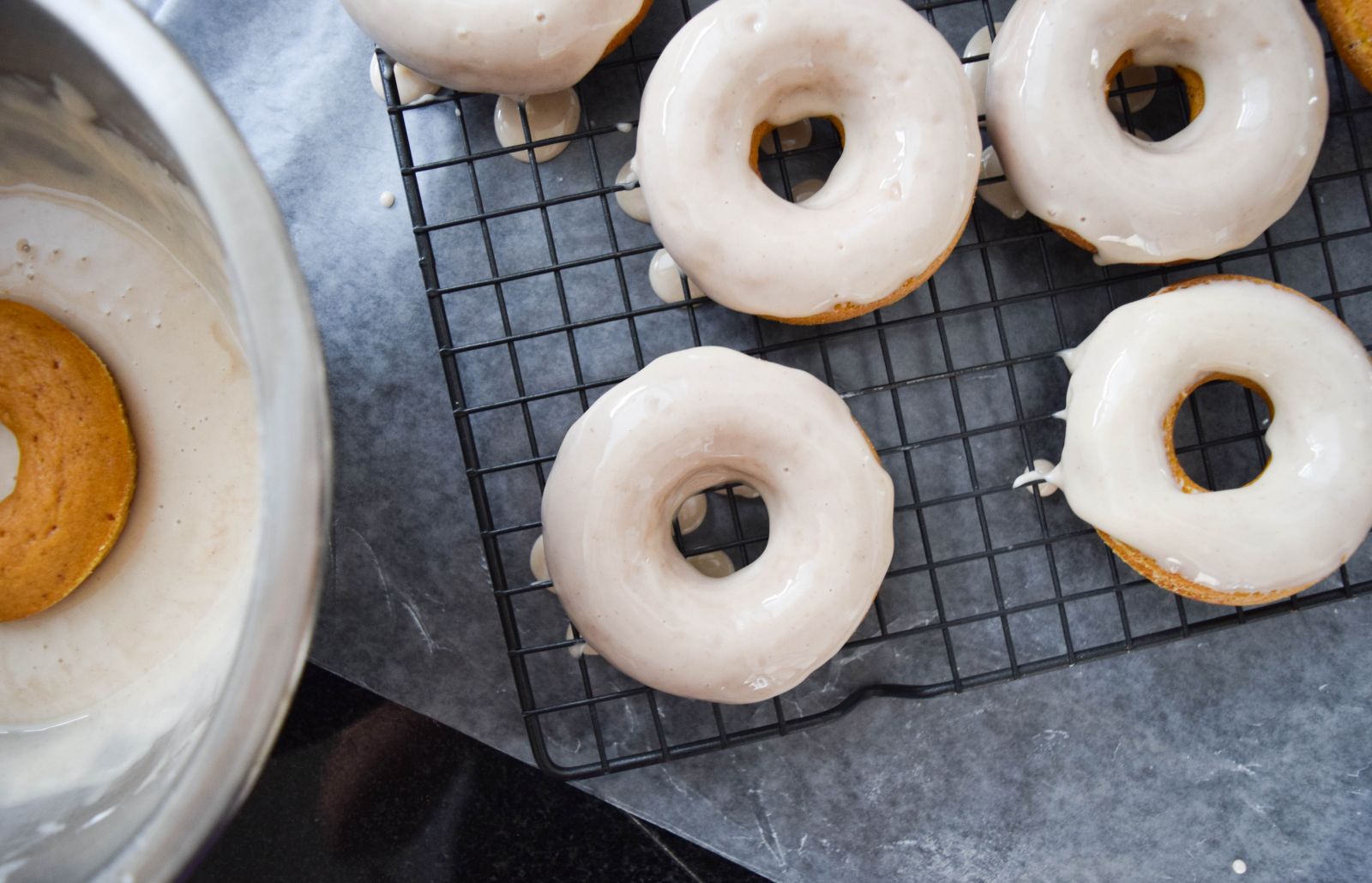 Glaze the doughnuts and let the glaze set for 10 minutes to firm up. 
Enjoy with a cold glass of Old Jail!