April 05, 2022
Sky Meadows Blonde Lager and Hoisin Glazed Short Ribs
Recipe by Kaitlin Hill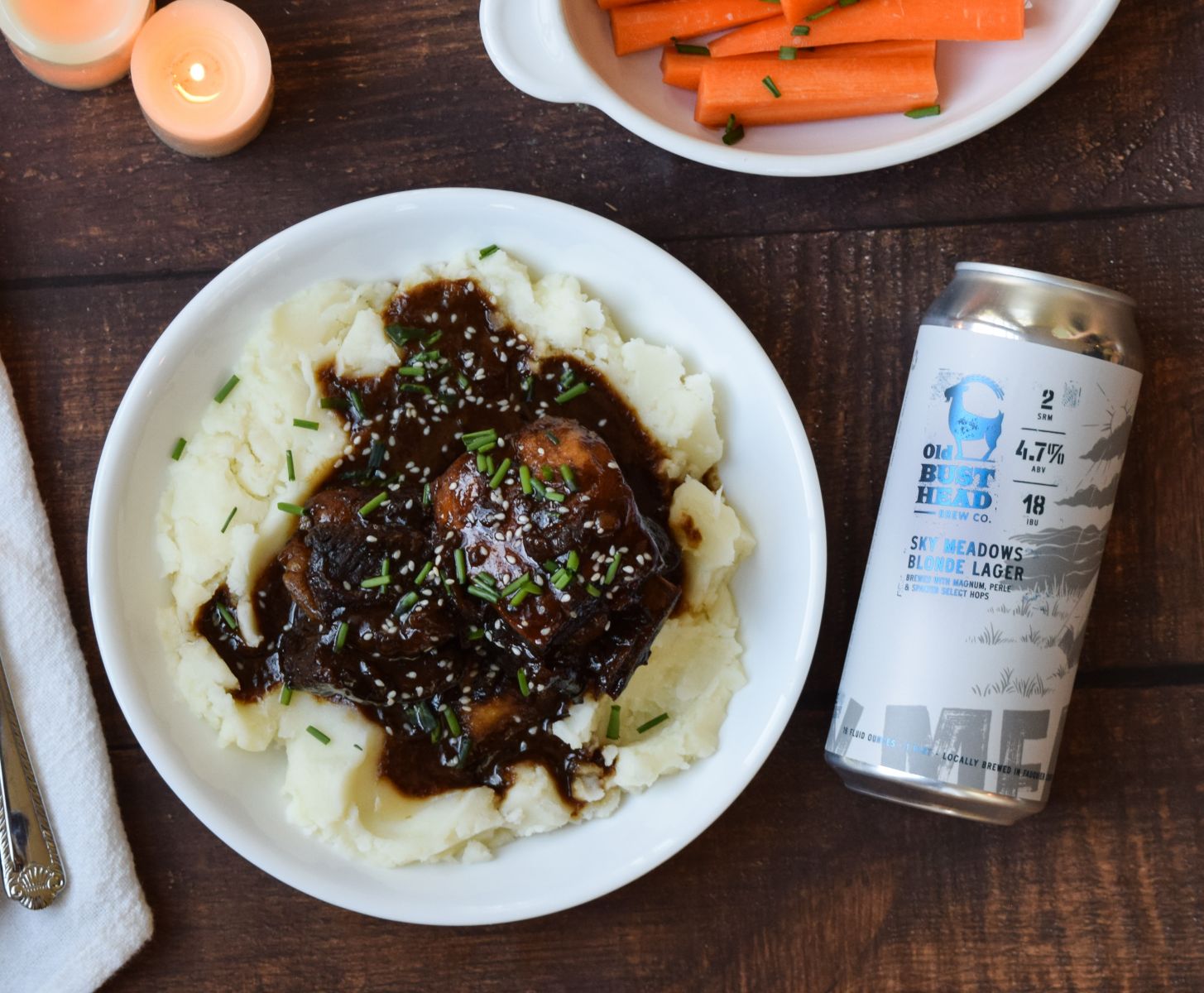 These succulent, sticky, sweet, and slightly spicy short ribs are given a boost of flavor from the addition of Sky Meadows Blonde Lager. The beer's notes of toasted bread and herbal-spice combined with the recipe's hoisin and ginger add complexity to the rich sauce and fall-off-the-bone meat. Serve the short ribs over a big bowl of mashed potatoes or rice and a can of Sky Meadows Blonde Lager for a combination that can't be beat.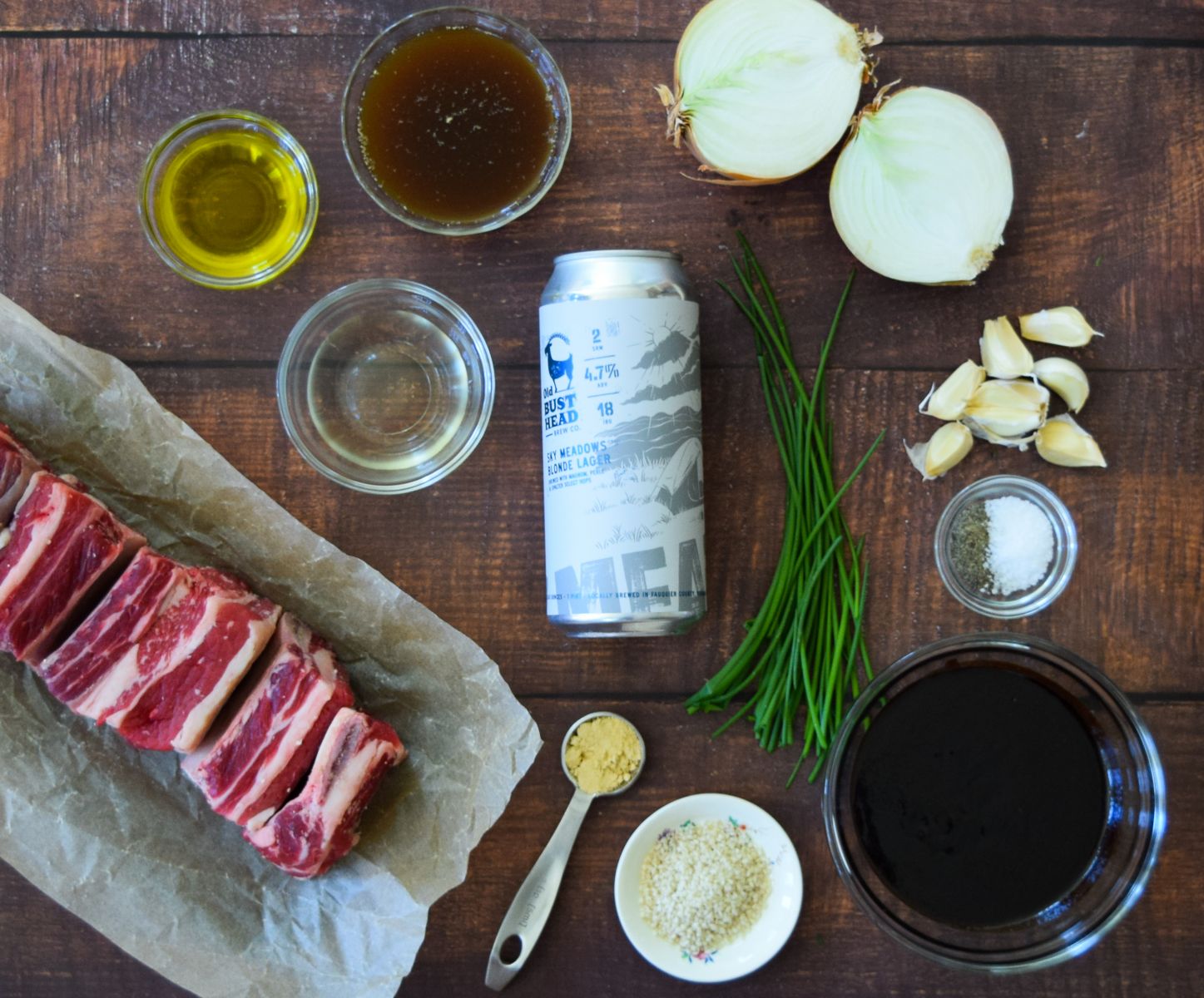 Ingredients: 
1 tablespoon of vegetable oil 
2 pounds of bone-in beef short ribs 
1 small yellow onion, thinly sliced 
6 - 8 cloves of garlic, thinly sliced
½ teaspoon of ground ginger, or 1-inch of fresh ginger peeled and minced
12 ounces of Sky Meadows Blonde Lager 
6 ounces of beef stock 
3 tablespoons of rice vinegar 
1 cup of hoisin sauce 
Salt and pepper, to taste 
1 bunch of chives, chopped (optional) 
1 tablespoon of sesame seeds (optional) 
Directions: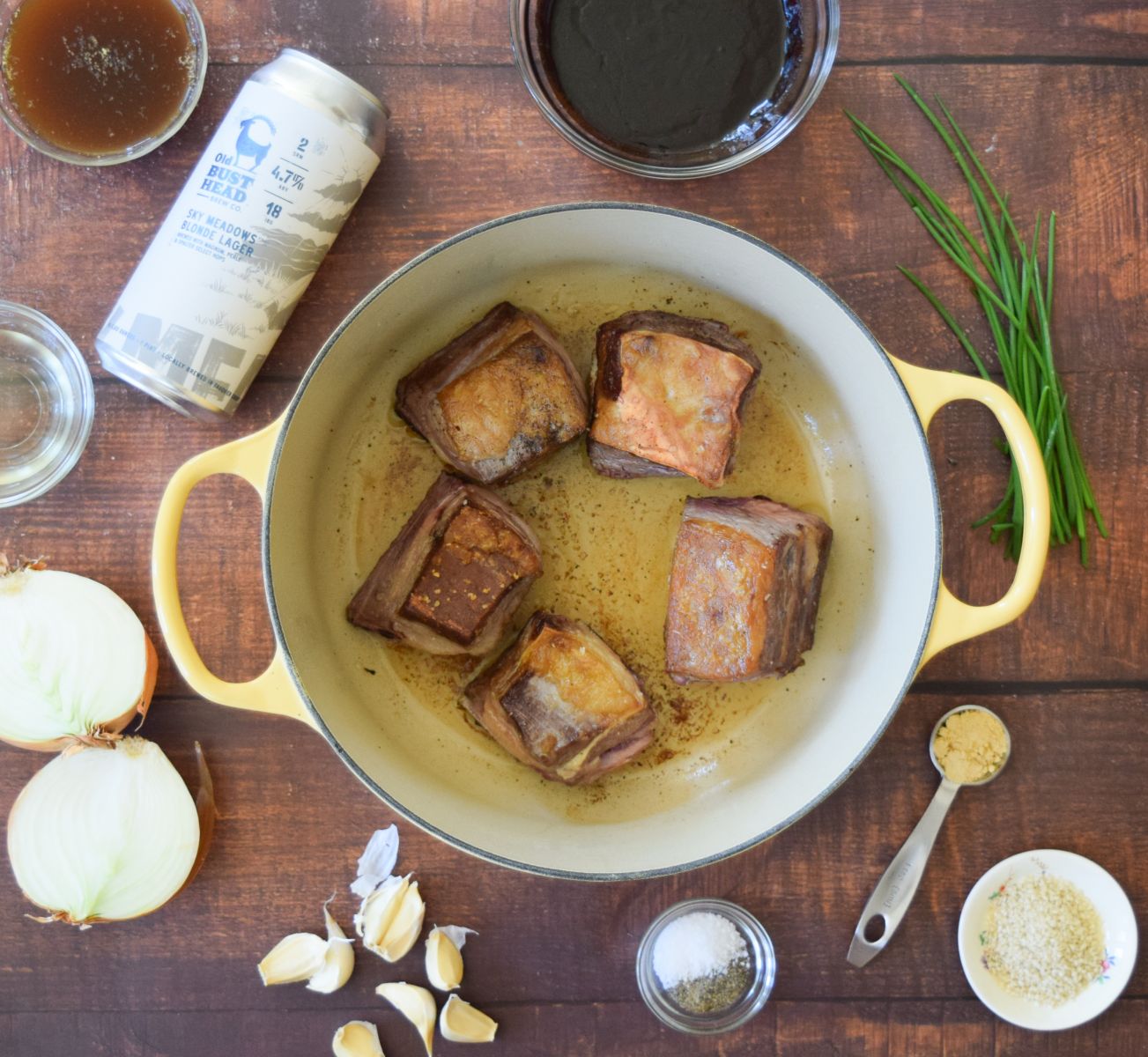 Heat the vegetable oil in a large Dutch oven over medium-high heat. Season the short ribs generously with salt and pepper and add to the Dutch oven. Brown on each side, about 3 – 4 minutes per side, then remove from the pot and set aside.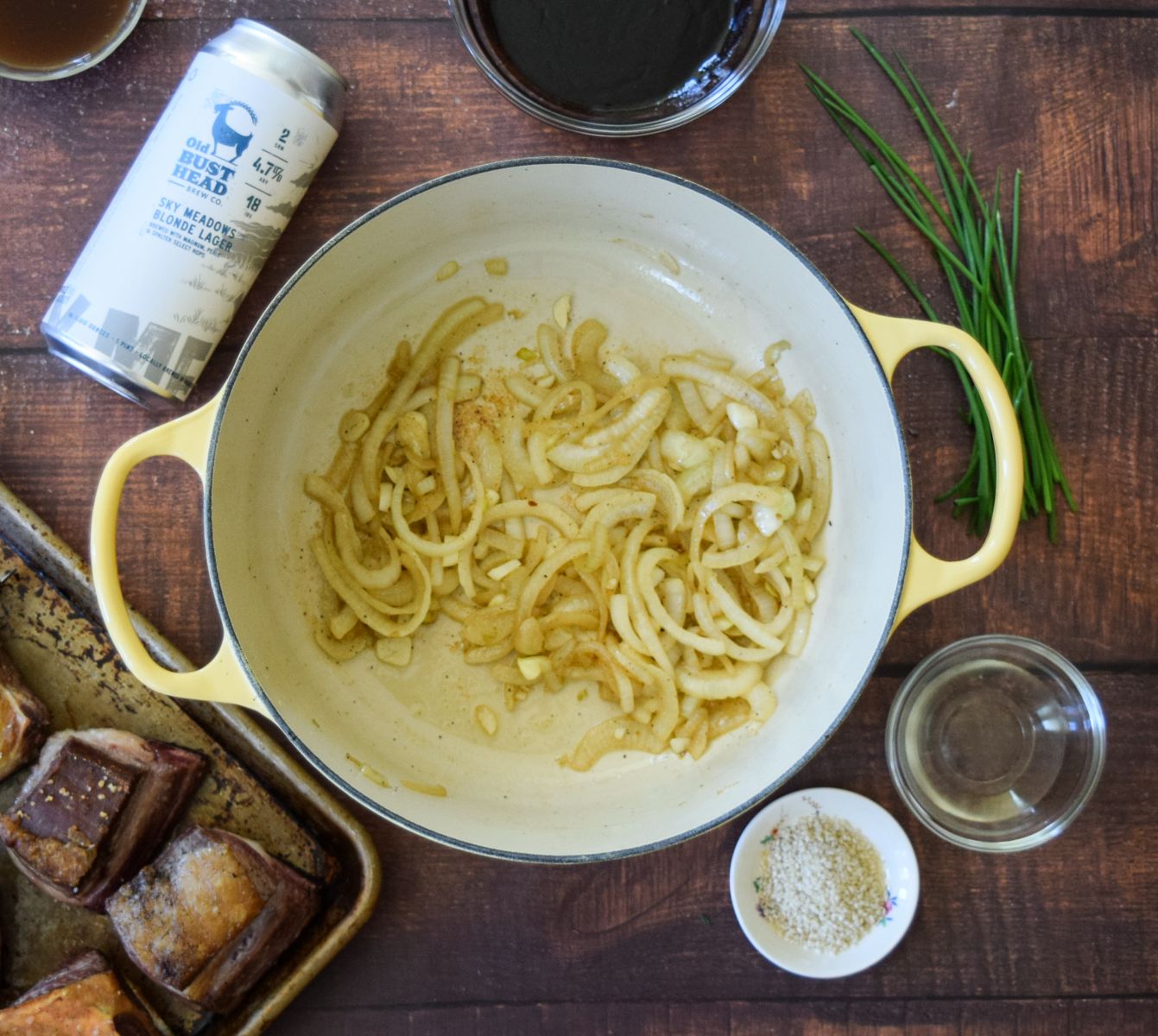 Turn the heat down to medium and add the yellow onion and season with salt. Stirring frequently, cook the onions until tender, about 5 minutes. Stir in the garlic and ginger and cook for 1 – 2 minutes until fragrant.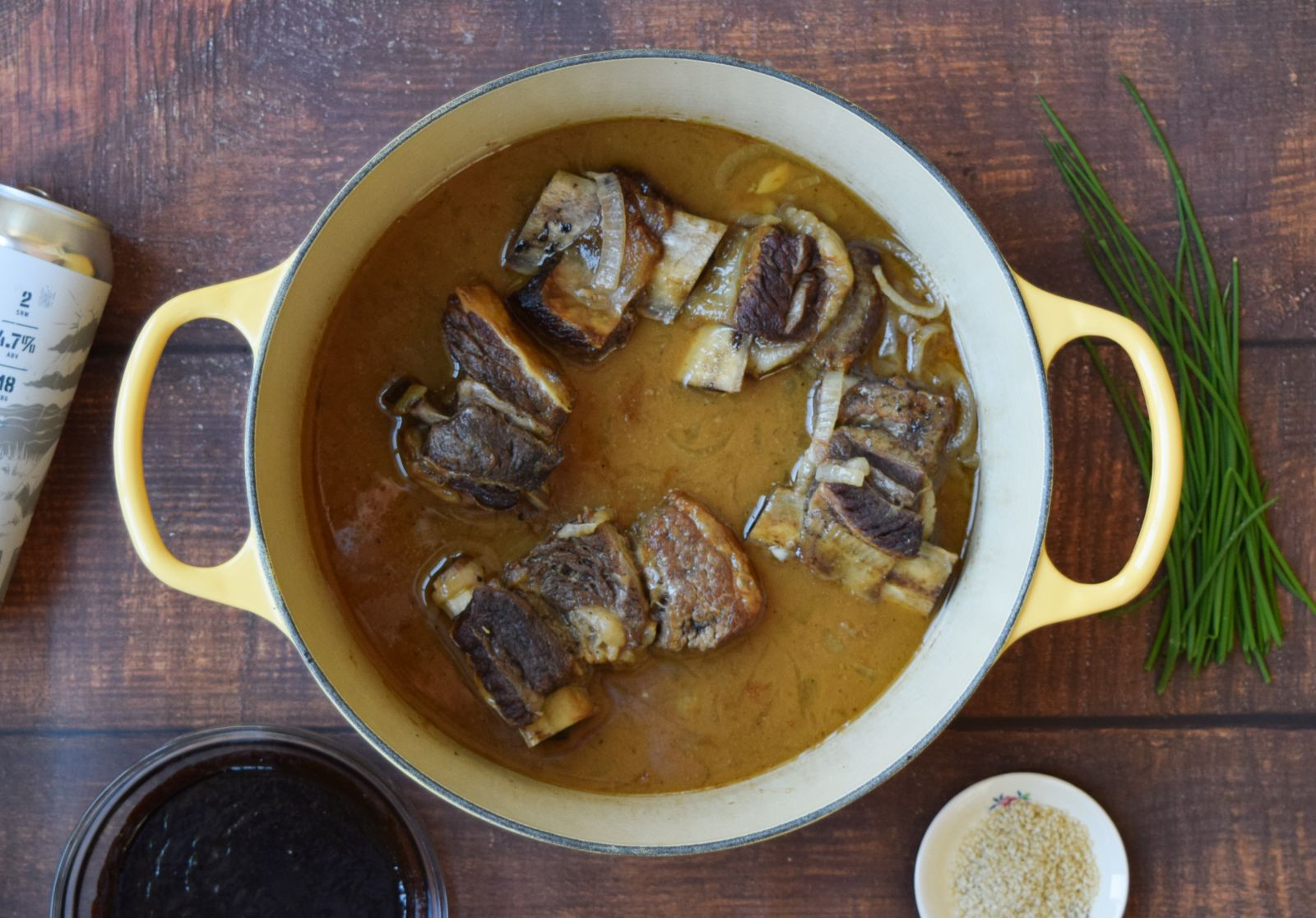 Add the short ribs back to the pot and cover with the beer, beef stock, and vinegar. 
Cover the pot and cook over medium-low heat for 2 ½ hours.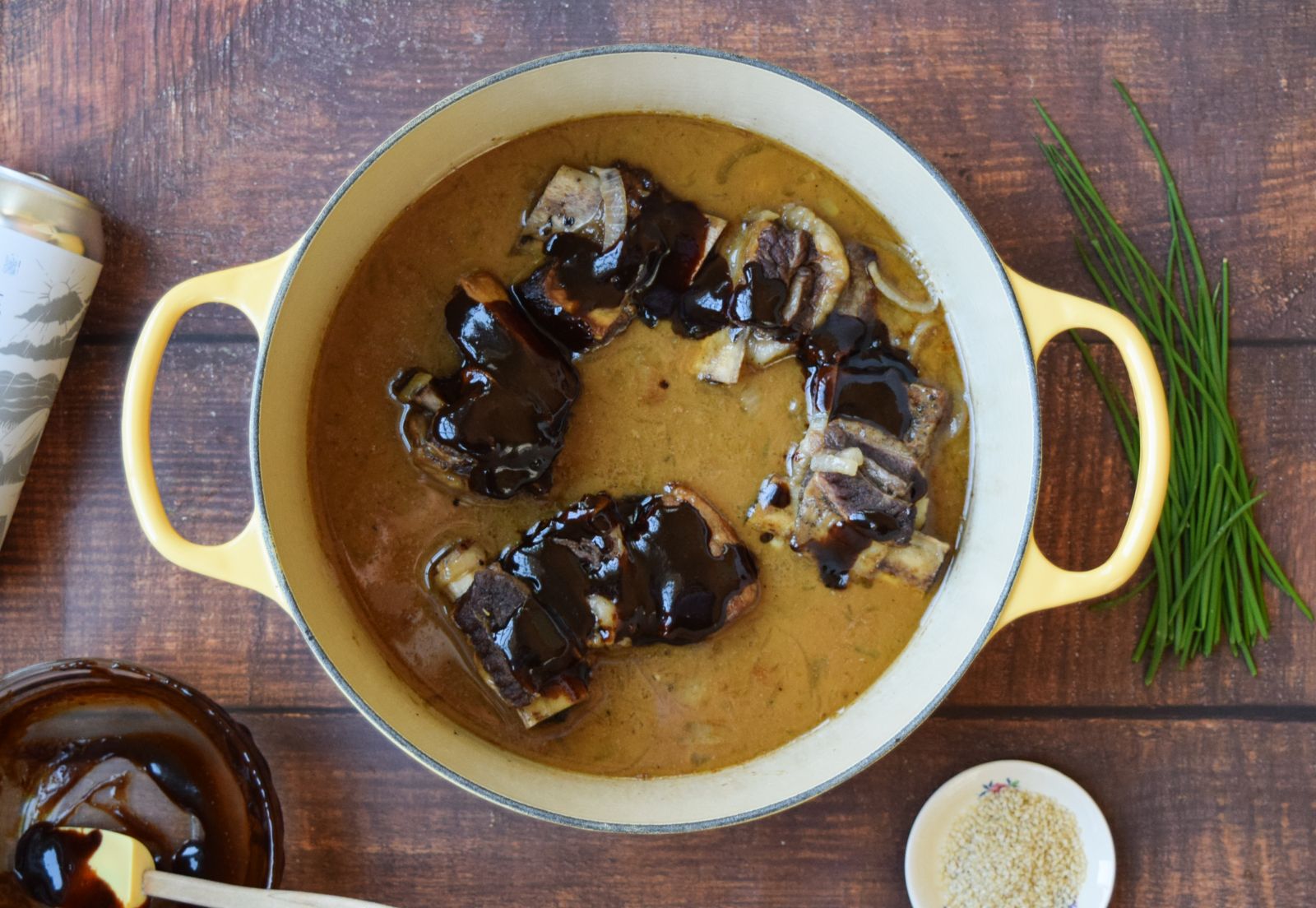 After 2 ½ hours, stir in the hoisin sauce and cook uncovered for 30 – 40 minutes until the sauce is reduced and is thick and syrupy. Check the seasoning and add more salt or pepper if desired.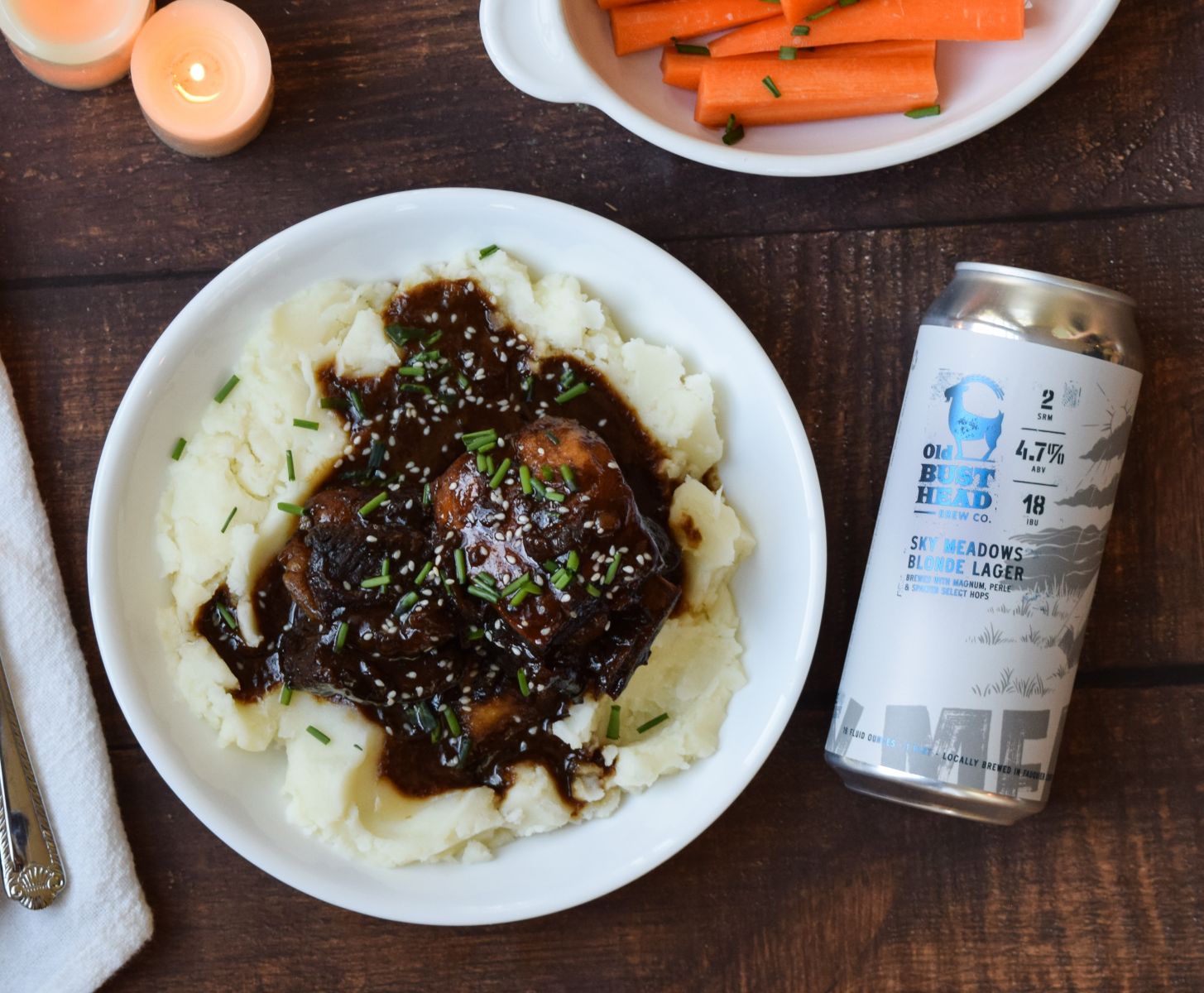 Remove from the heat and garnish with chopped chives and sesame seeds. Serve hot over mashed potatoes, rice, or side of your choice!