July 19, 2018
Spicy Ginger-Lime Shrimp Skewers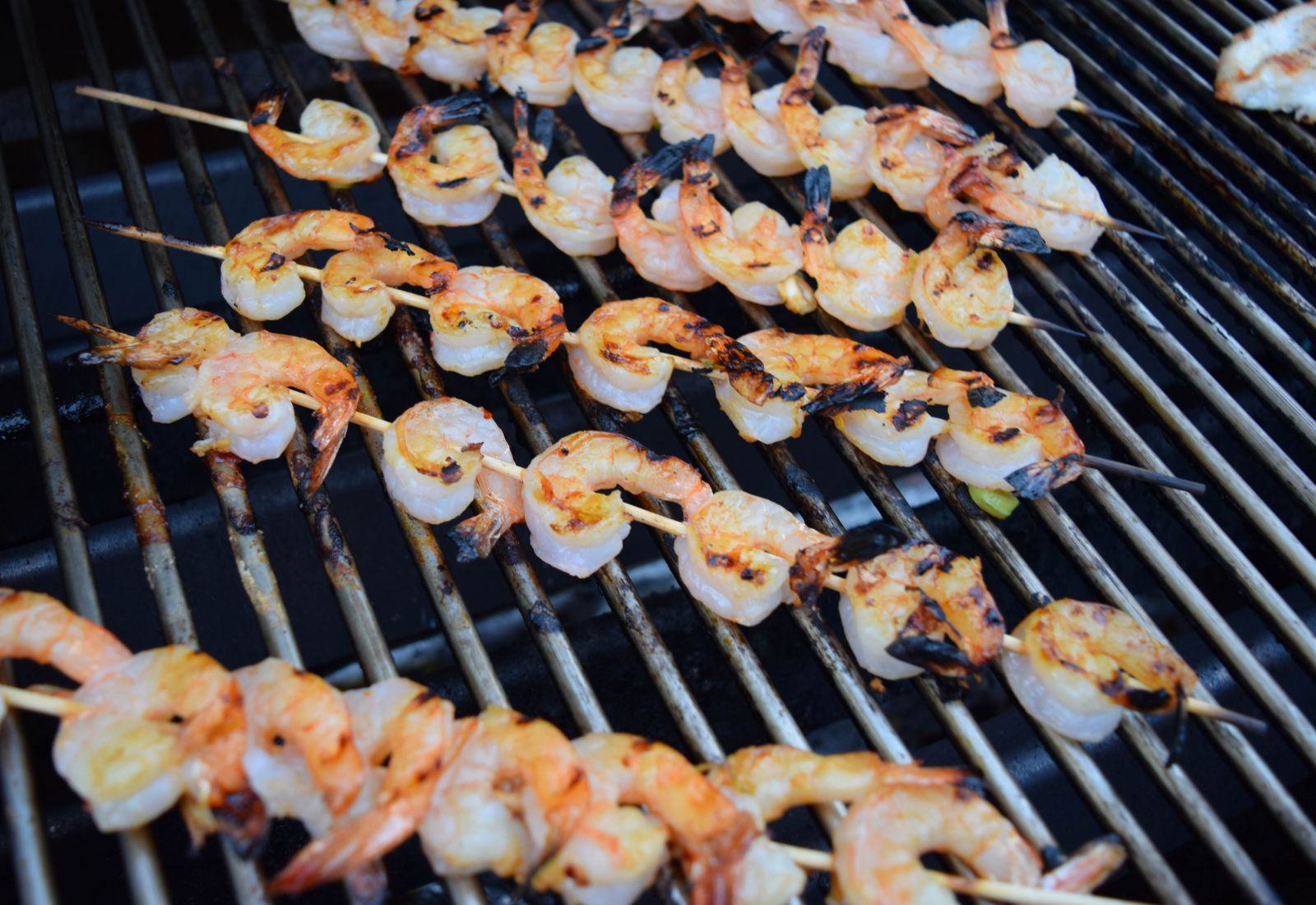 Spicy Ginger-Lime Shrimp Skewers
By: Kaitlin Hill 
Fire up the grill for a summer cookout with my easy Spicy Ginger-Lime Shrimp Skewers. The sweet and spicy marinade takes just a few minutes to mix up and the shrimp cooks in a flash. Plate the shrimp with jasmine rice or your favorite vegetables for a light summer dinner that pairs perfectly with a cool, refreshing Old Bust Head Margarita Gose. The notes of lime and salt in the Gose are echoed in the shrimp's citrusy marinade. Spicy shrimp and cold beer are what barbecue dreams are made of!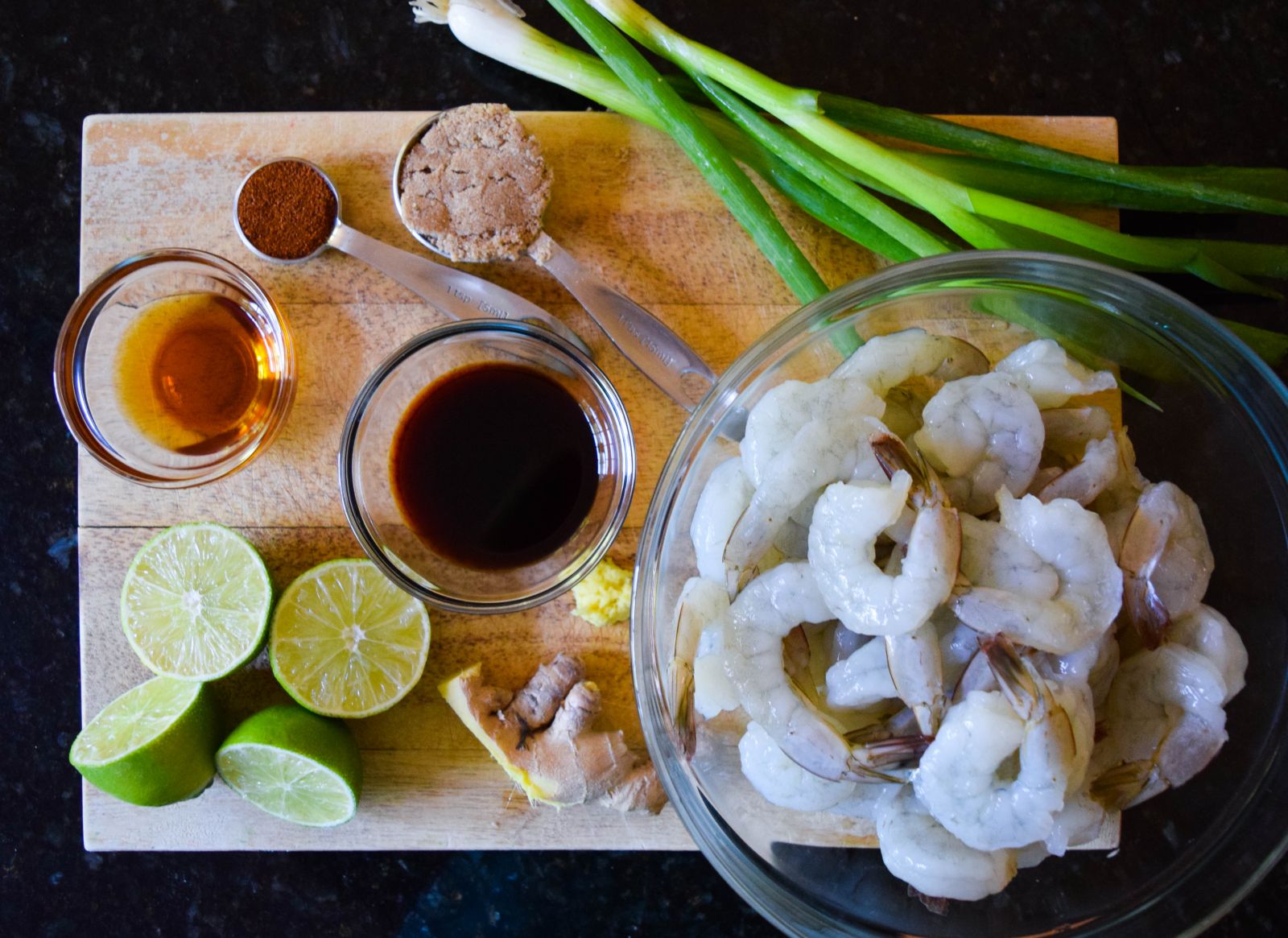 Ingredients: 
1 pound shrimp, peeled and deveined, tails left on
2 tablespoons soy sauce
1 tablespoon sesame oil
Juice of 2 limes
1 tablespoon brown sugar
1 teaspoon (or more) cayenne pepper depending on your spice preference
1 tablespoon grated fresh ginger 
3 large scallions, chopped
4-5 bamboo skewers, soaked in water overnight ​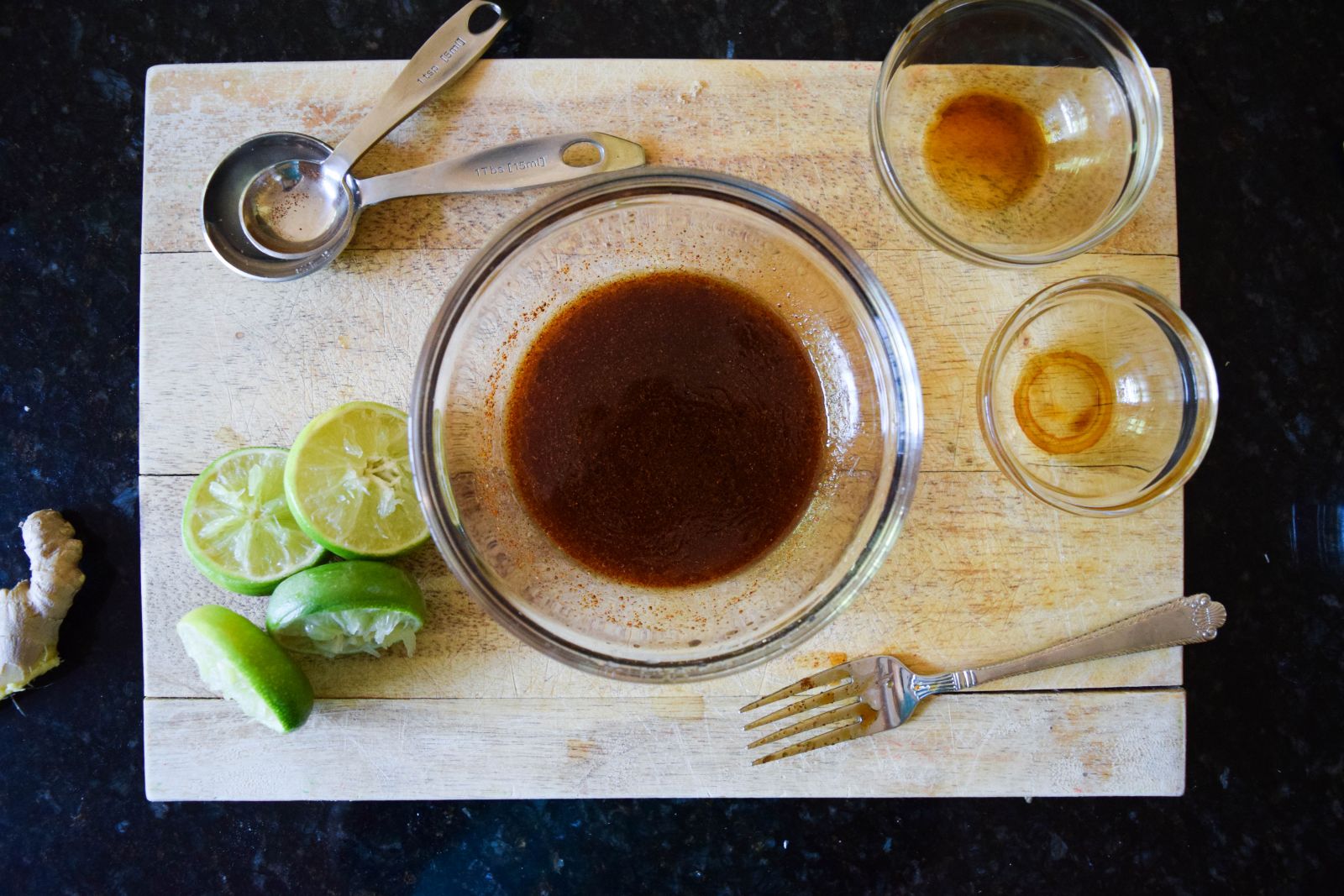 Directions: 
Place the shrimp in a large bowl. 
In a medium bowl, whisk together the soy sauce, sesame oil, lime juice, brown sugar, cayenne and ginger.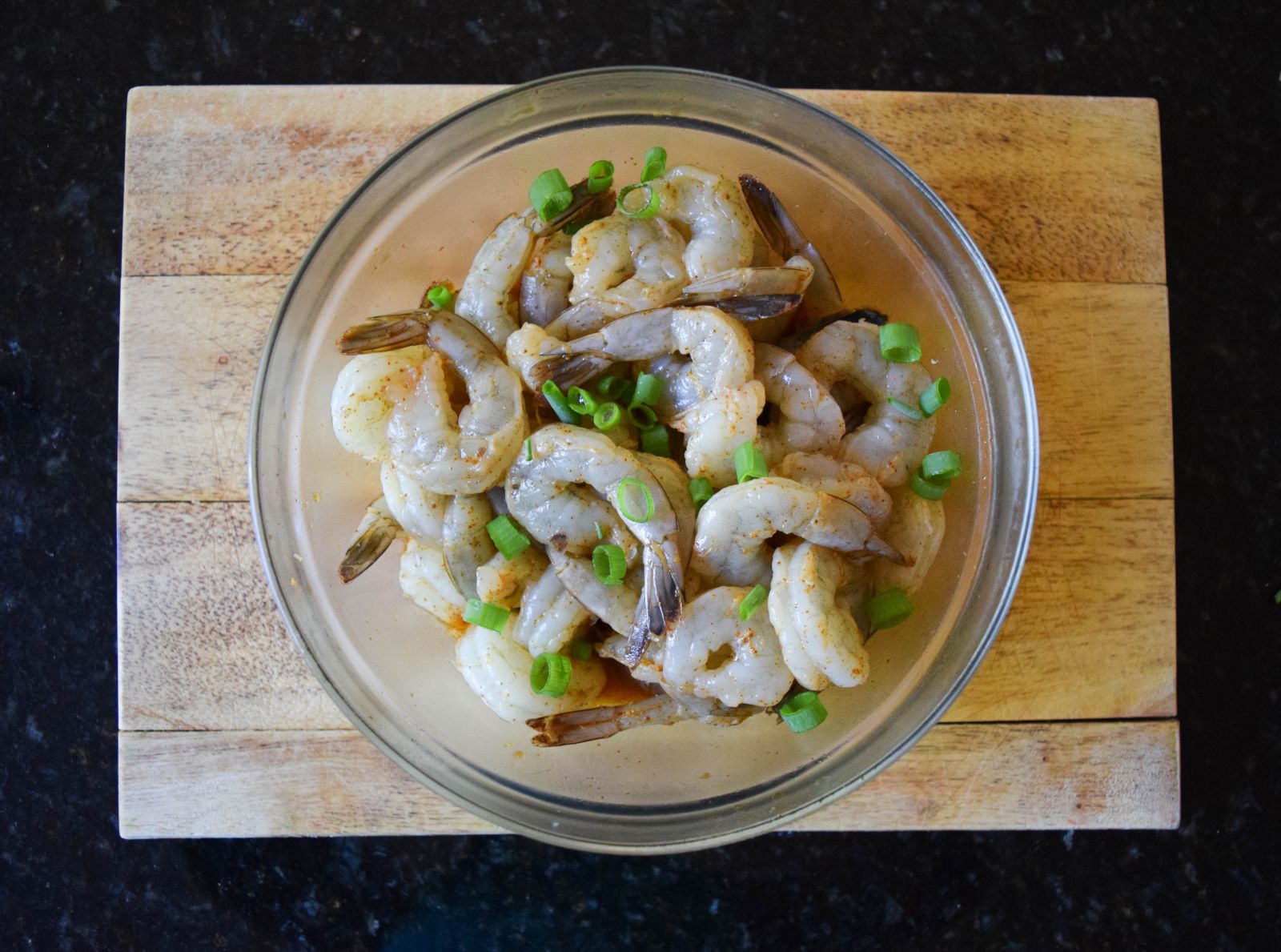 Pour the marinade over the shrimp and add half of the chopped scallions. Toss the shrimp in the marinade and place in the fridge for 30 minutes to an hour. 
Preheat your grill. 
After marinating, skewer the shrimp, threading five to six shrimp on each stick. 
Grill the shrimp for three to four minutes per side. The cook time will depend on the size of the shrimp. They are finished when they have turned pink and opaque.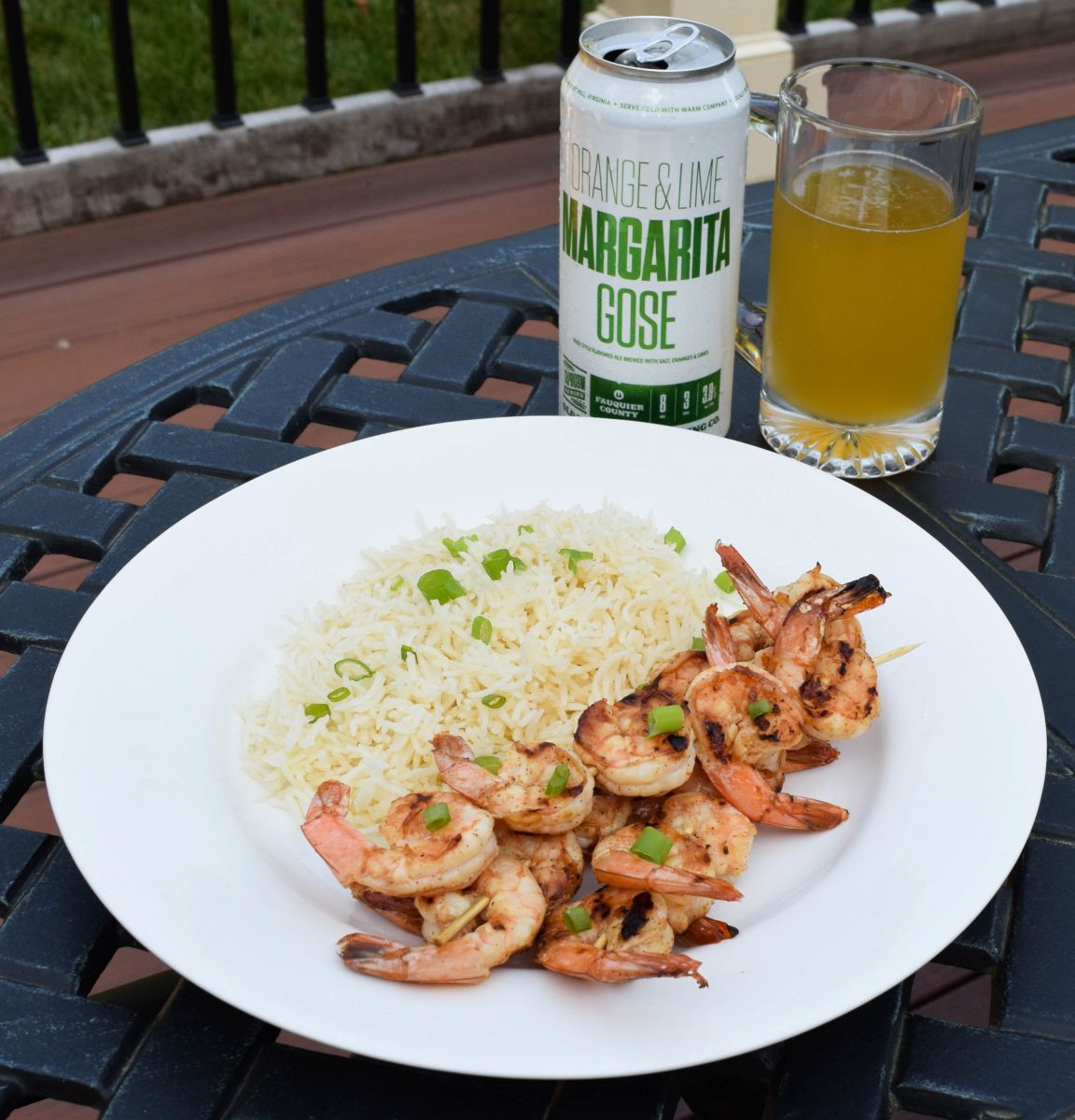 Garnish with remaining scallions. Enjoy immediately with a side of rice or vegetables and, of course, an Orange and Lime Margarita Gose!