Tuesday, August 18, 2020
Stovetop Seafood Boil with Chukker
By Kaitlin Hill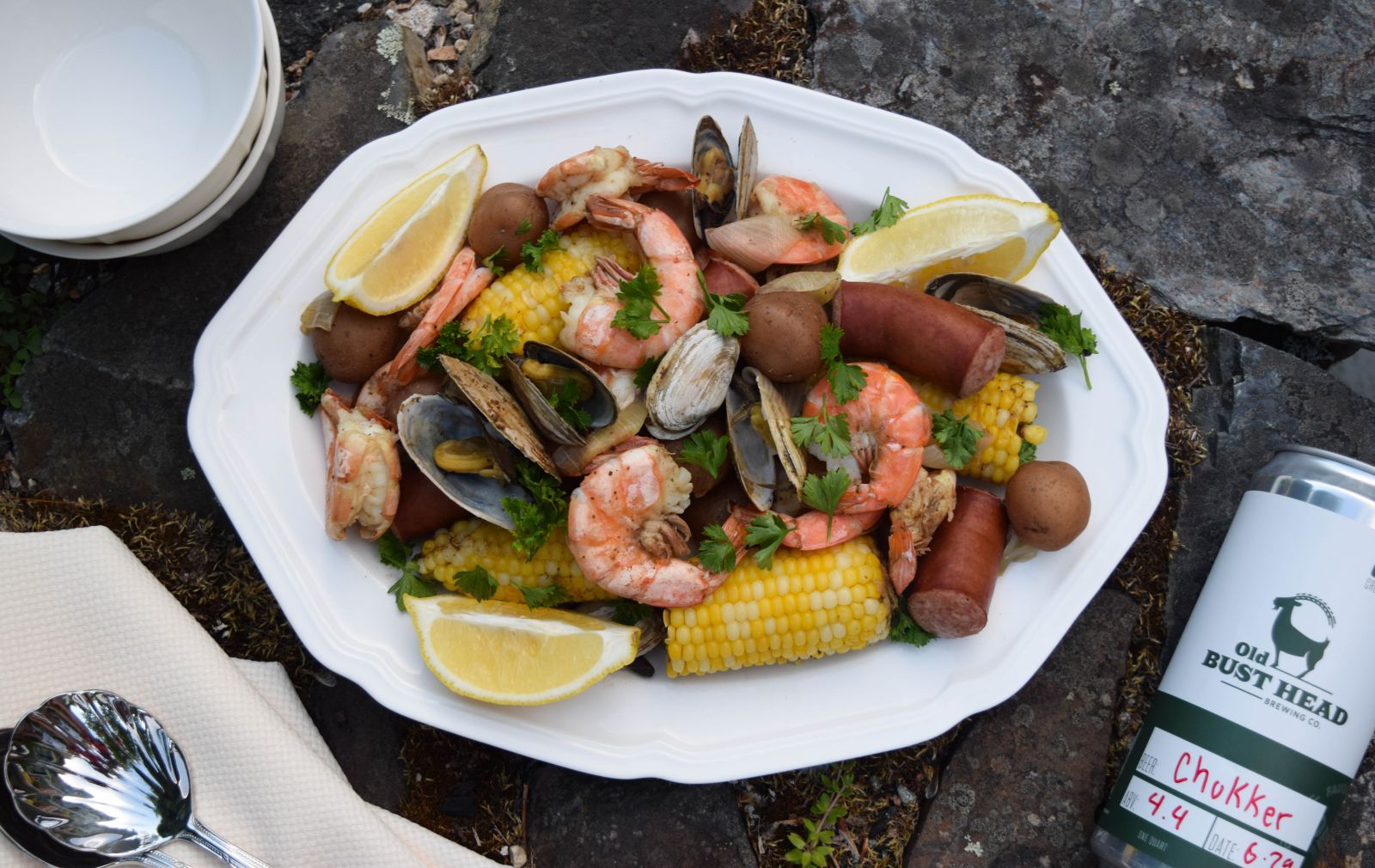 Popular from Maine to Florida, the classic East Coast seafood boil is a tempting pot of fresh shellfish, summer corn, and tender potatoes all simmering in your favorite beer. My take uses Old Bust Head Chukker Czech Style Pilsner, which holds its own with the bold flavors of Old Bay and fresh seafood. Since the finished boil is left with just a hint Chukker flavor, I recommend cracking open a few fresh bottles to help wash down the slightly spicy dish. Typically intended to serve a large crowd, I've pared down the recipe to serve four for an easy one-pot summer dinner at home.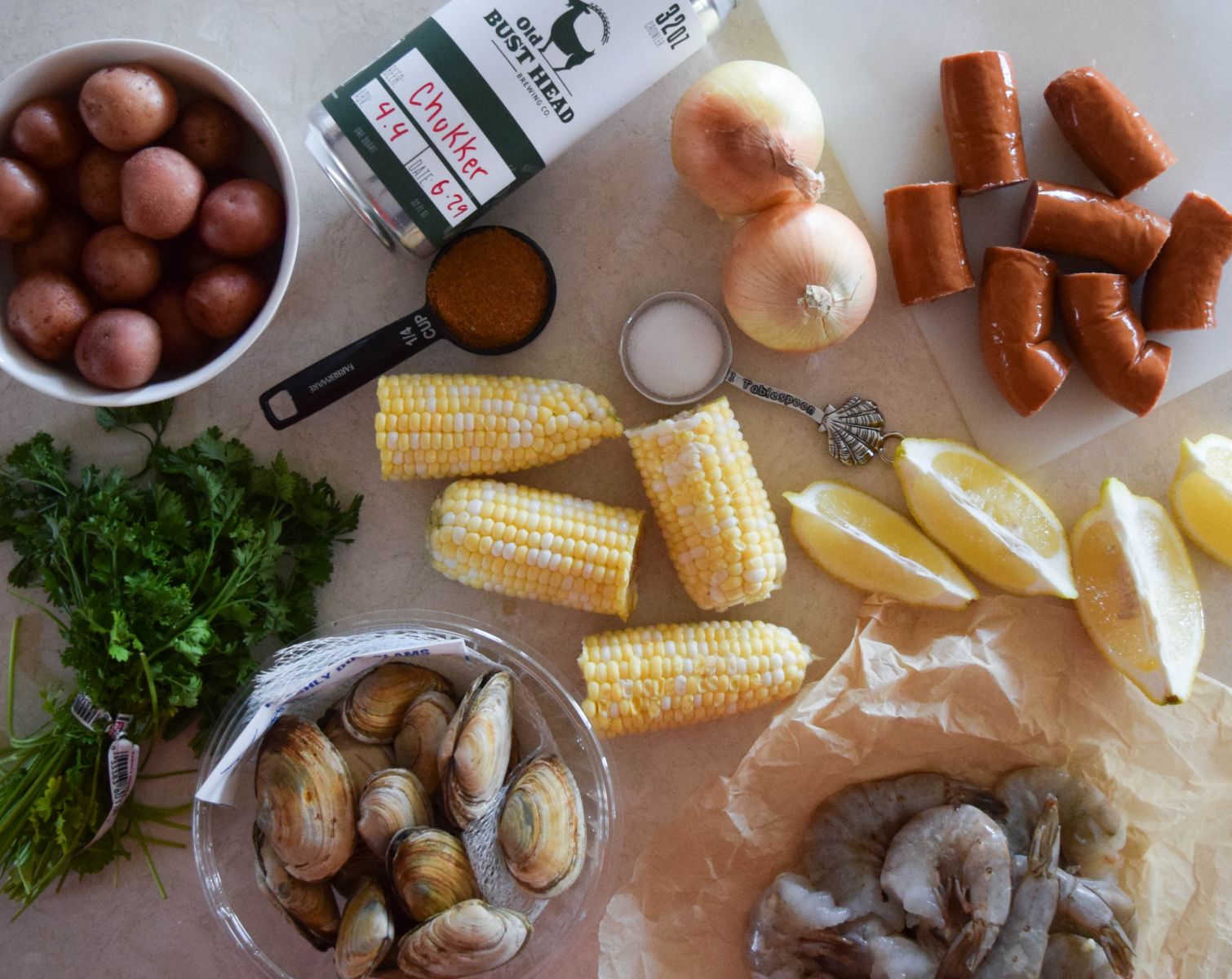 Ingredients:
2 quarts of water
8 ounces of Chukker
1⁄4 cup of Old Bay Seasoning
1 tablespoon of salt
1 pound of new potatoes (or other small potato) 2 small yellow onions, quartered
1 pound of smoked sausage, cut into 2-inch pieces 2 ears of corn, cut in half
1 pound of steamer clams
1 pound of large shrimp, shell on
parsley, for garnish
lemon wedges, for garnish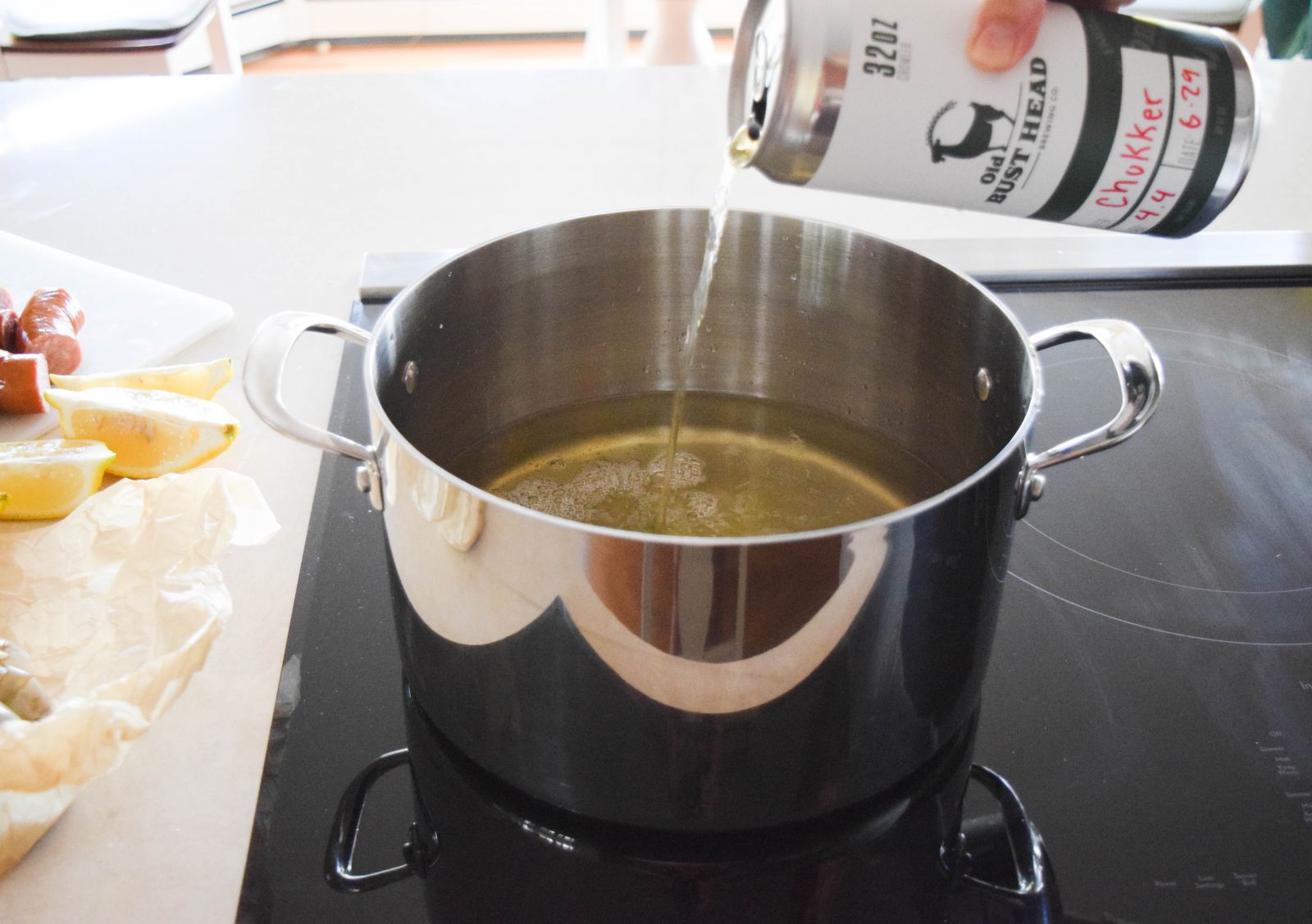 Directions:
To prep your clams, soak them in water for 20 minutes and discard any that remain open at the end of the soak. Remove the clams from the water and using a brush, scrub off their shells. Set aside until ready to cook.
In an 8-quart stockpot, bring the water, beer, Old Bay, and salt to a boil.
Add the potatoes and onion and cook for 8 minutes until the potatoes just begin to soften.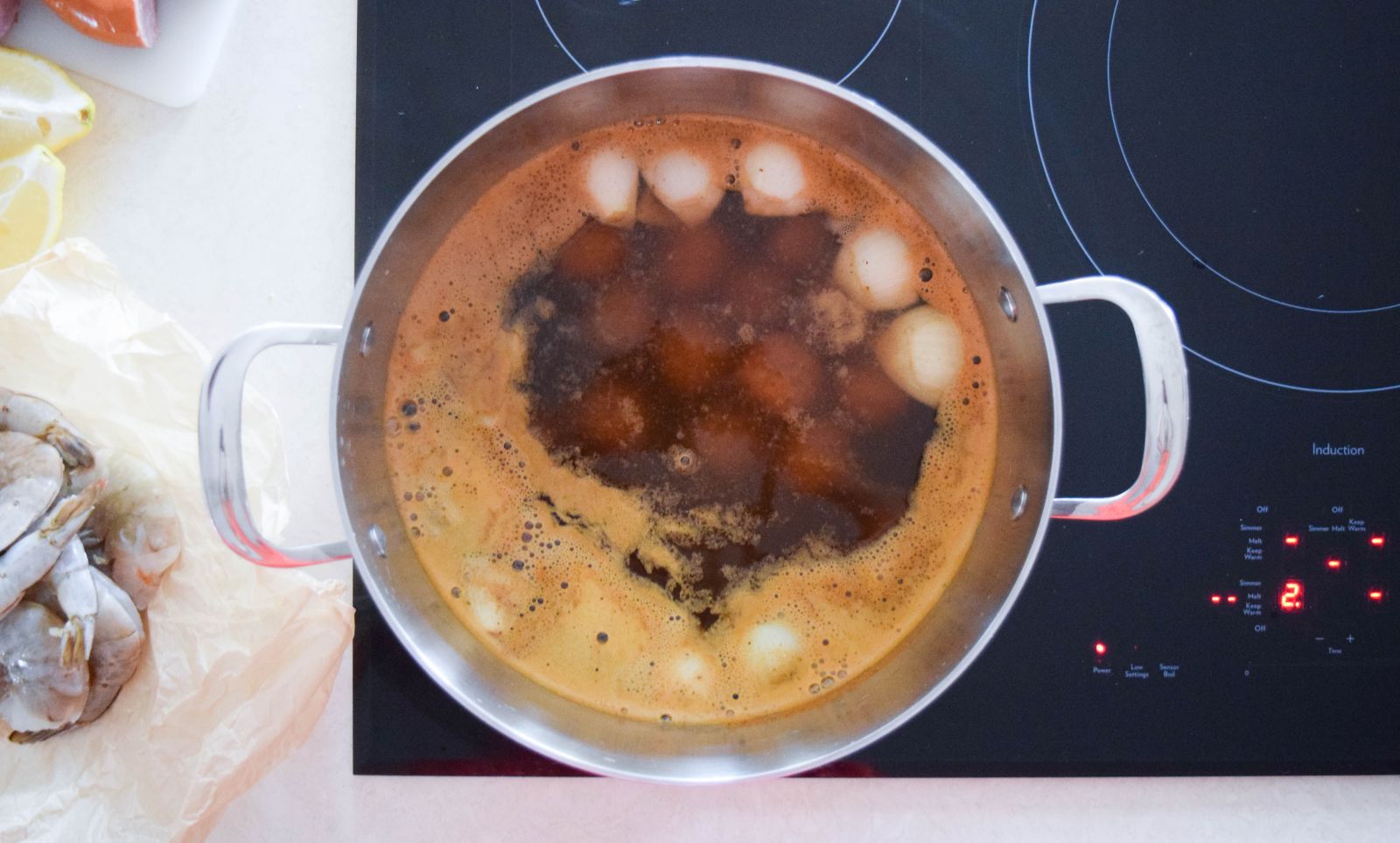 Add the smoked sausage to the pot and boil for 5 minutes. Follow with the corn and cook for 7 minutes.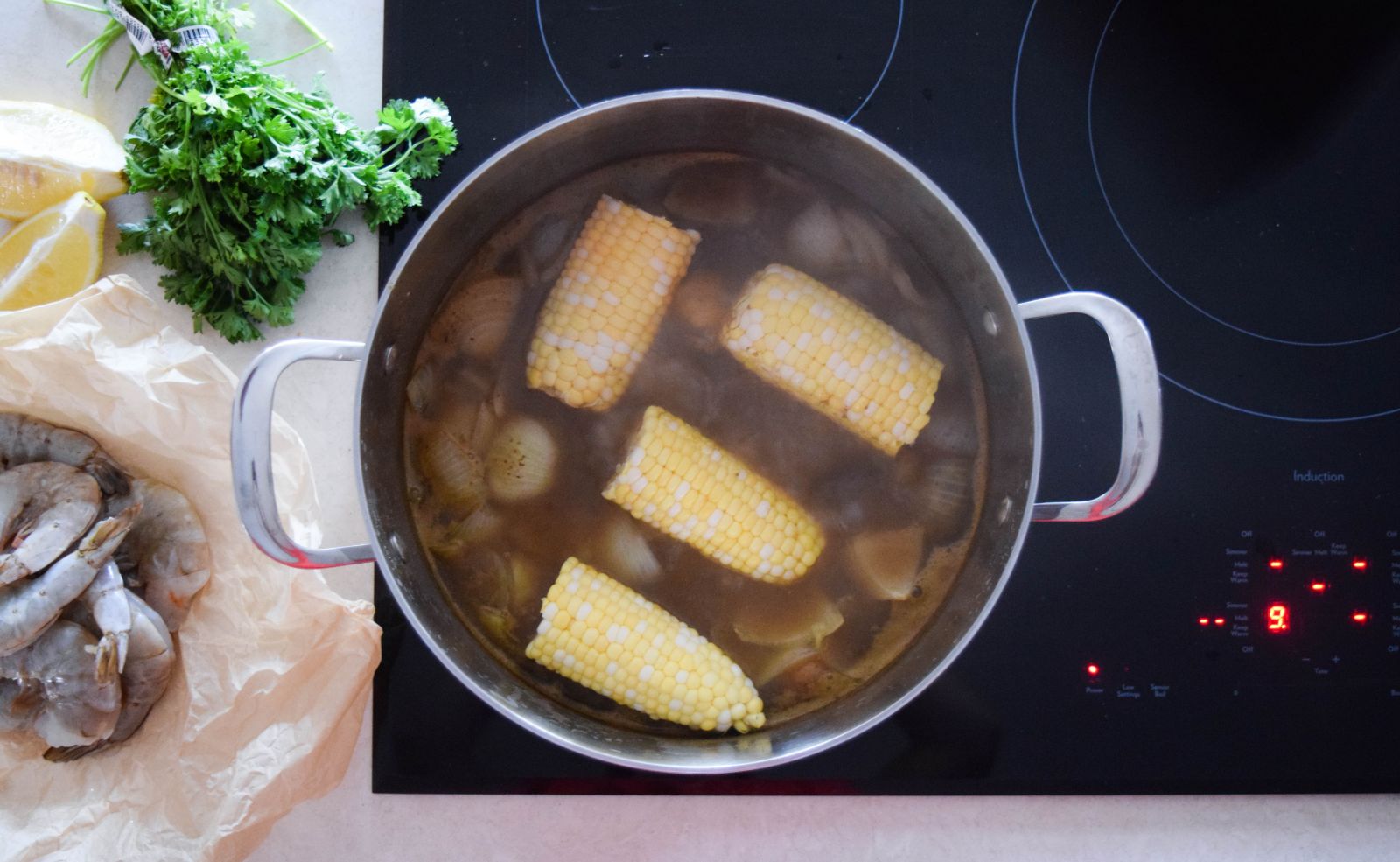 Add the clams and cook for 5 minutes.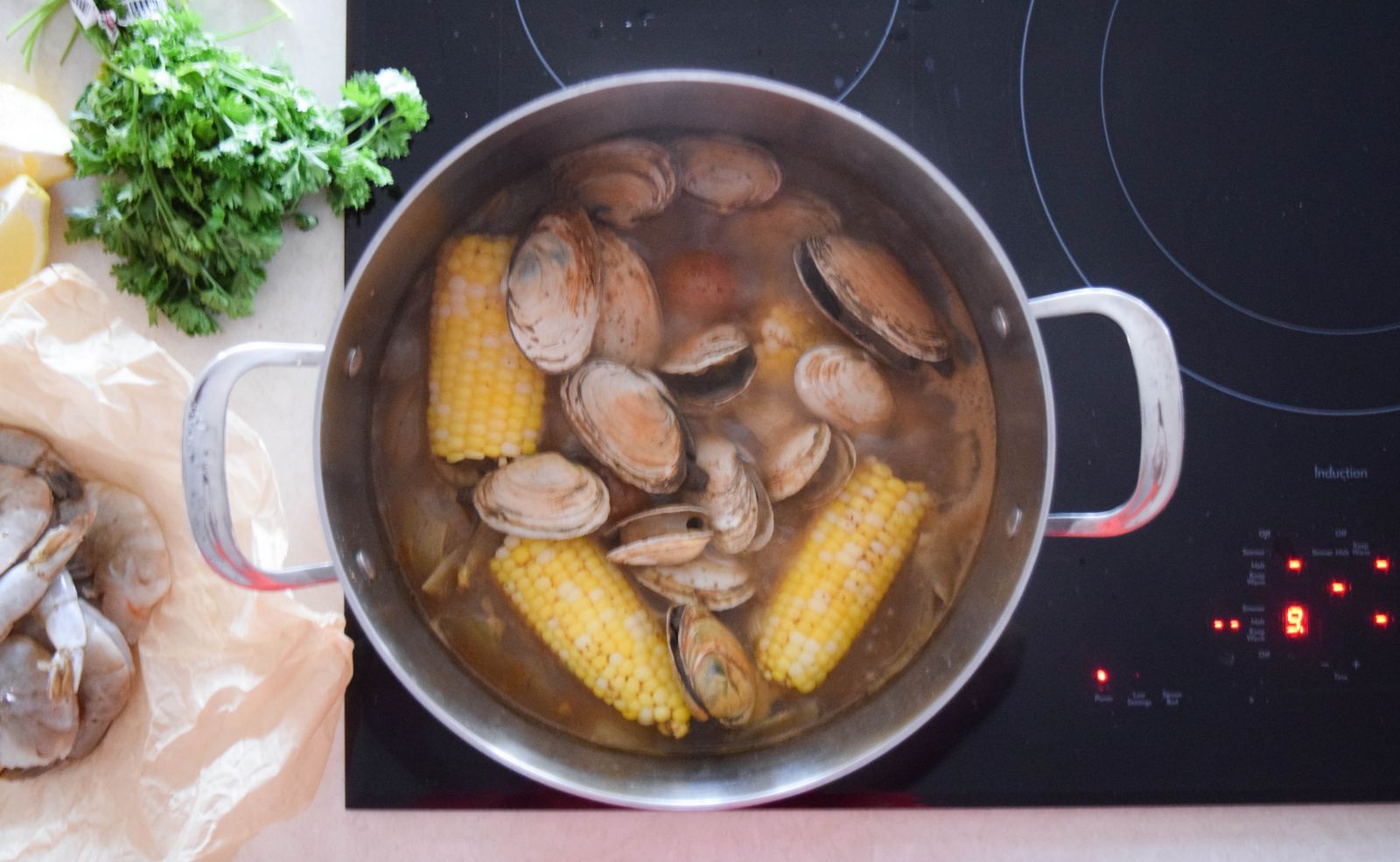 Finally, add the shrimp and boil for 4 minutes.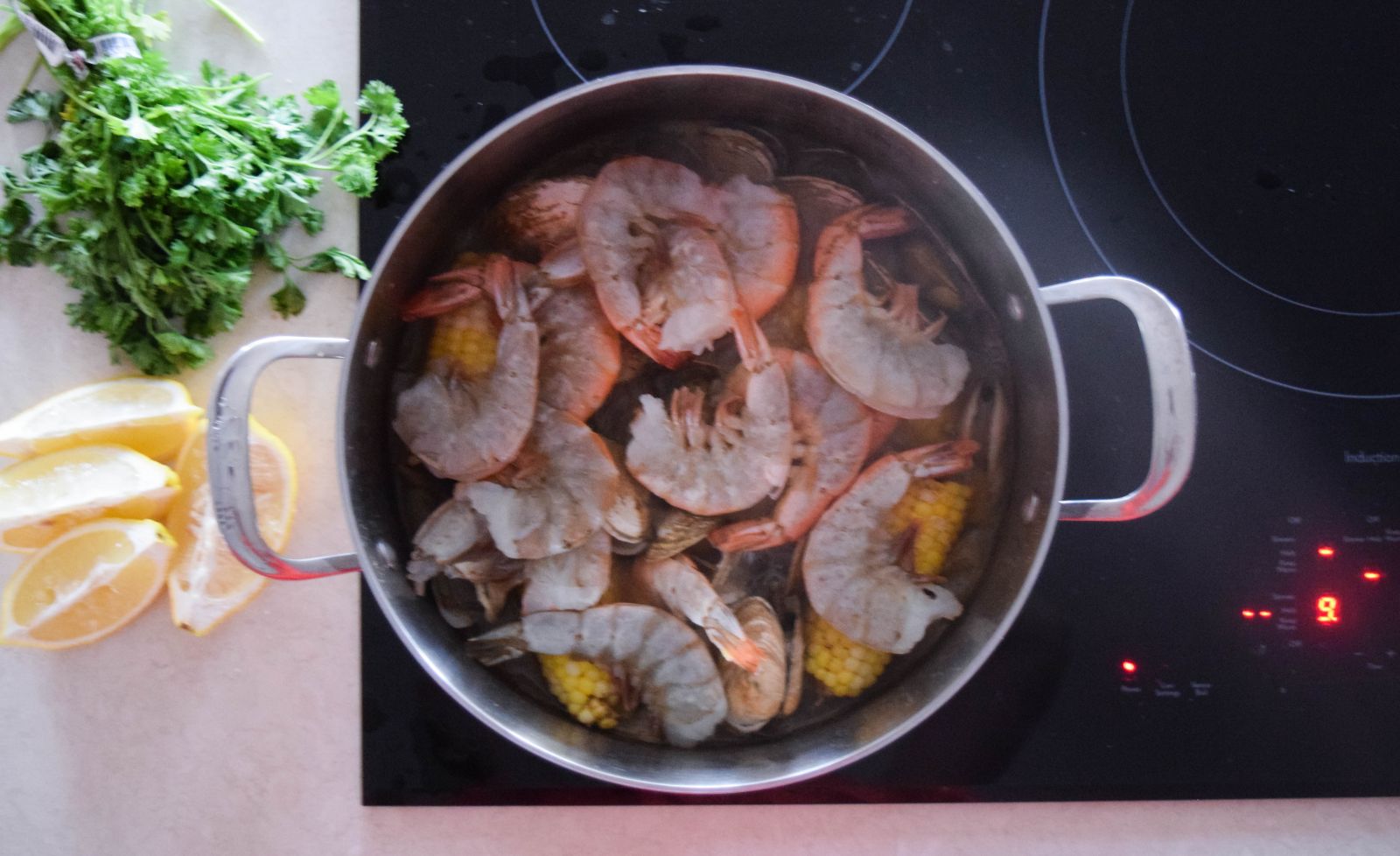 The seafood boil is ready when the potatoes are fork tender, the clams have opened and the shrimp are pink and slightly firm to the touch.
Using a slotted spoon, dish mounds of seafood boil into serving dishes. You can discard the cooking liquid.
Garnish with some parsley leaves and a wedge of lemon. Enjoy!