Saturday, August 10, 2019
Strawberry and Red Ale Cake with Vixen Irish-Style Red Ale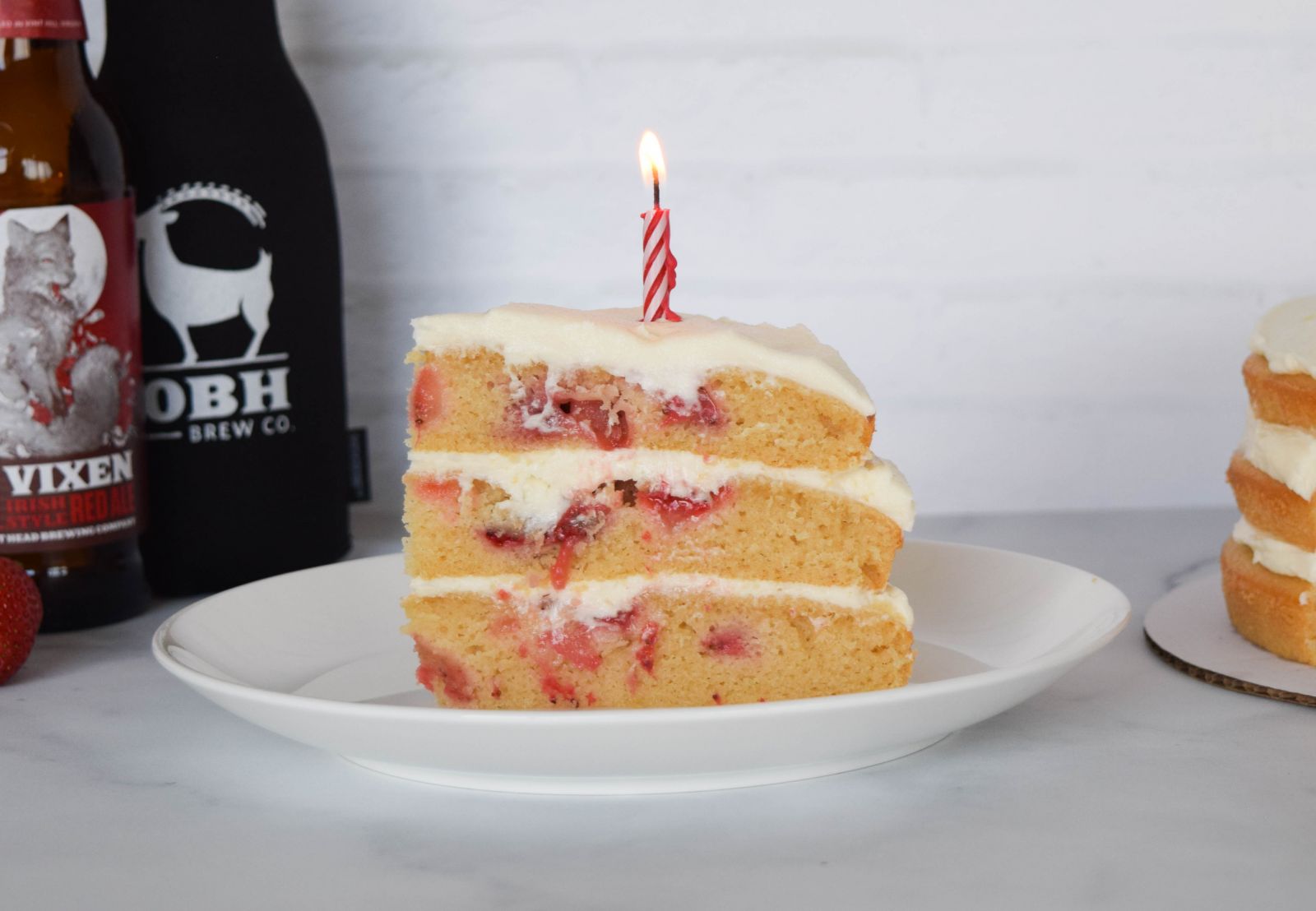 By: Kaitlin Hill
Celebrate the brewery's 5th Anniversary with this Strawberry and Red Ale Cake bursting with award-winning Vixen Irish-Style Red Ale and fresh berries. This festive cake contains a whole bottle of Vixen, which adds rich caramel and a subtle malt flavors to this sweet and summery cake. The cake is layered with classic vanilla buttercream and packed with ripe strawberries that balance the beer's tea-like bitterness for a uniquely delicious dessert. Get in the celebratory spirit and make this cake today to commemorate five years of great beer and good times at Old Bust Head! 
Ingredients: 
3 cups of all-purpose flour 
1 tablespoon of baking powder
1 teaspoon of salt 
2 cups of granulated sugar 
1 cup of vegetable oil 
1 teaspoon of vanilla extract 
3 eggs 
One 12-ounce bottle of Vixen Irish-Style Red Ale 
2 cups of strawberries, chopped 
For the buttercream: 
4 sticks of unsalted butter at room temperature 
7 cups of confectioners' sugar, sifted 
2 teaspoons of vanilla extract 
pinch of salt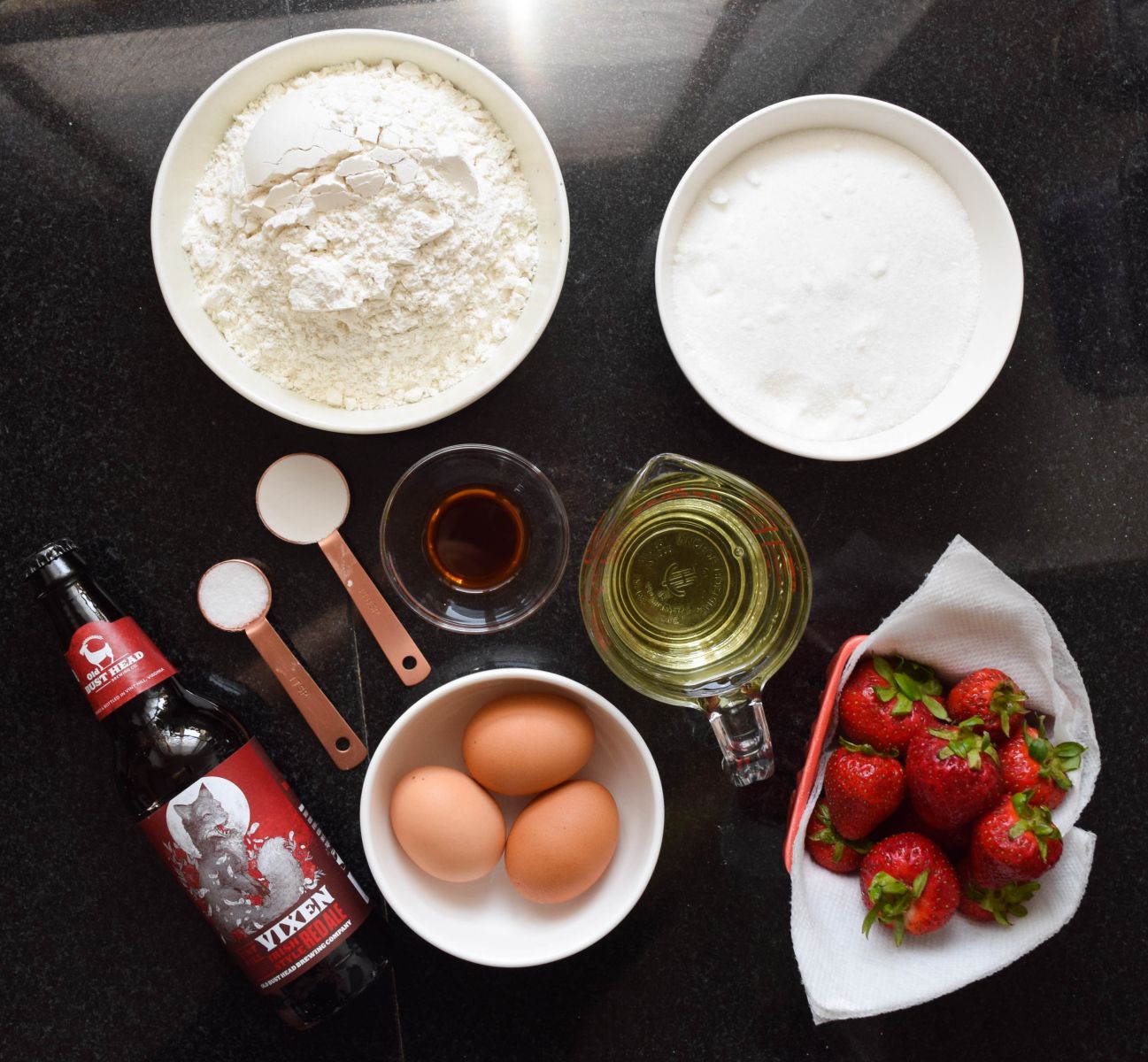 Directions: 
Preheat your oven to 350°F. Grease three 9-inch round cake pans with butter. Line the bottom of the cake pans with parchment paper and then butter the paper and sides of the cake pan. Dust the pans with flour and set aside. 
In a medium bowl, whisk together the flour, baking powder, and salt.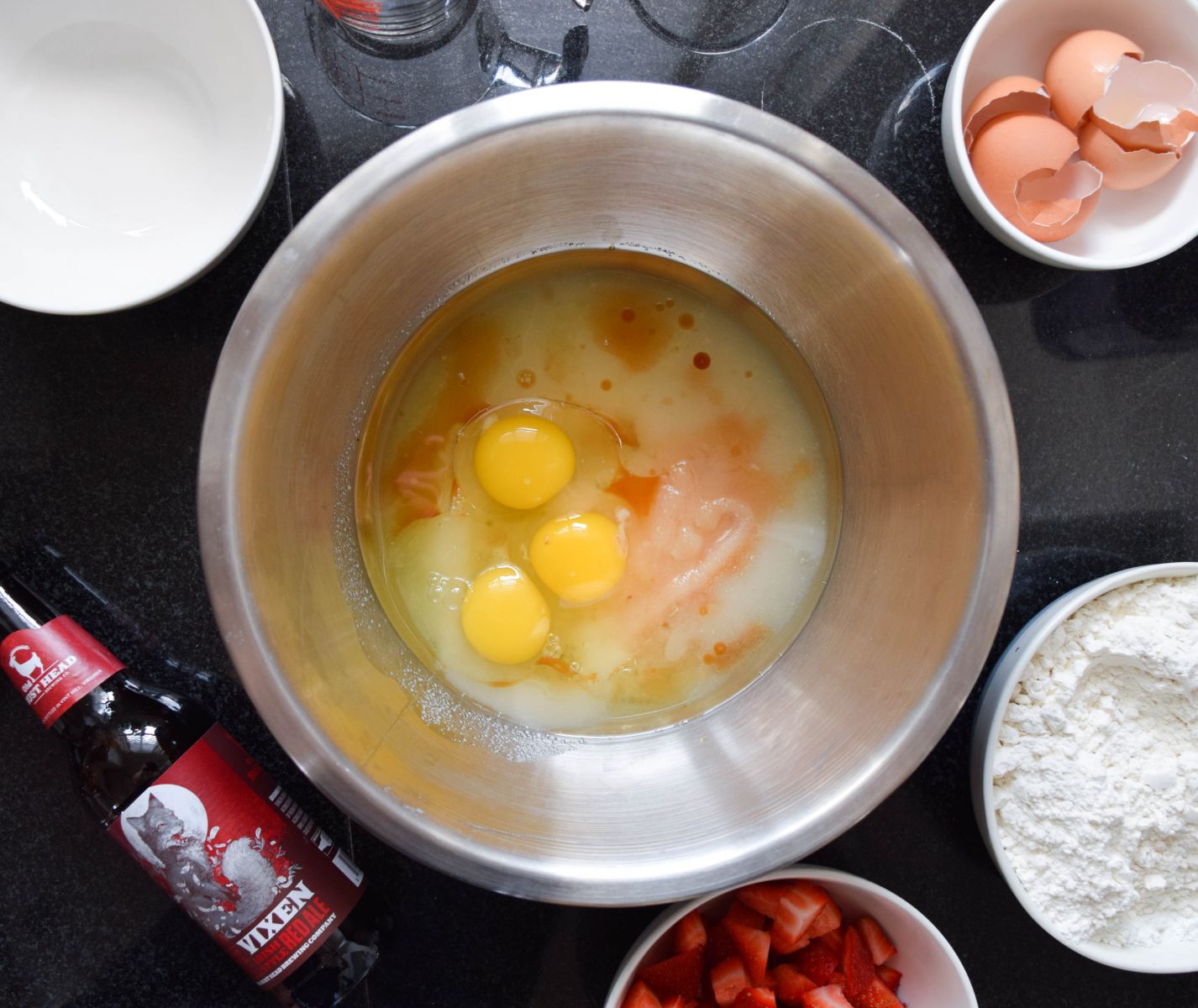 In a large bowl, whisk together the sugar, oil, vanilla, and eggs. Pour the ale into the egg mixture and whisk to combine.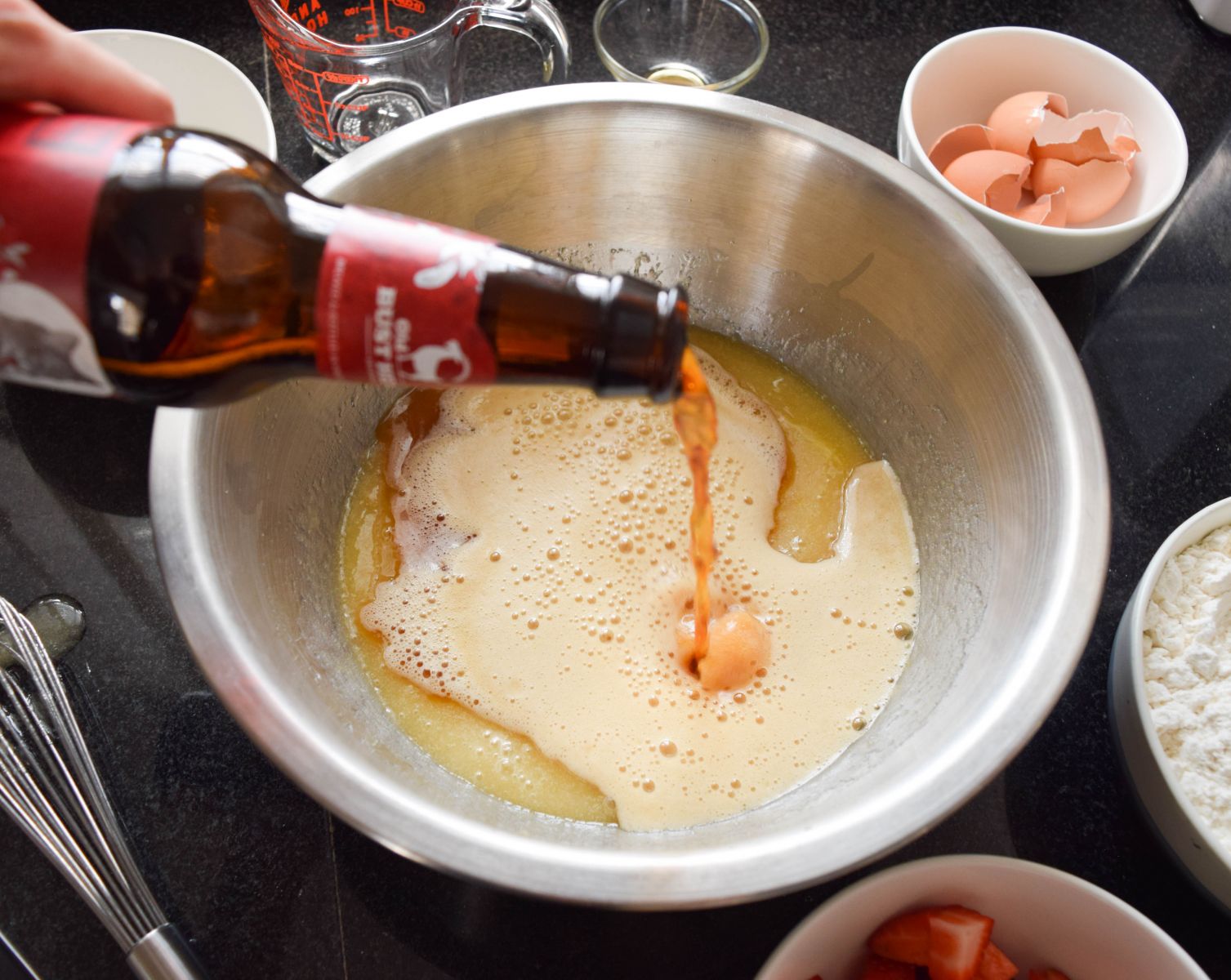 Sift the dry ingredients over the egg and ale mixture and whisk until just combined.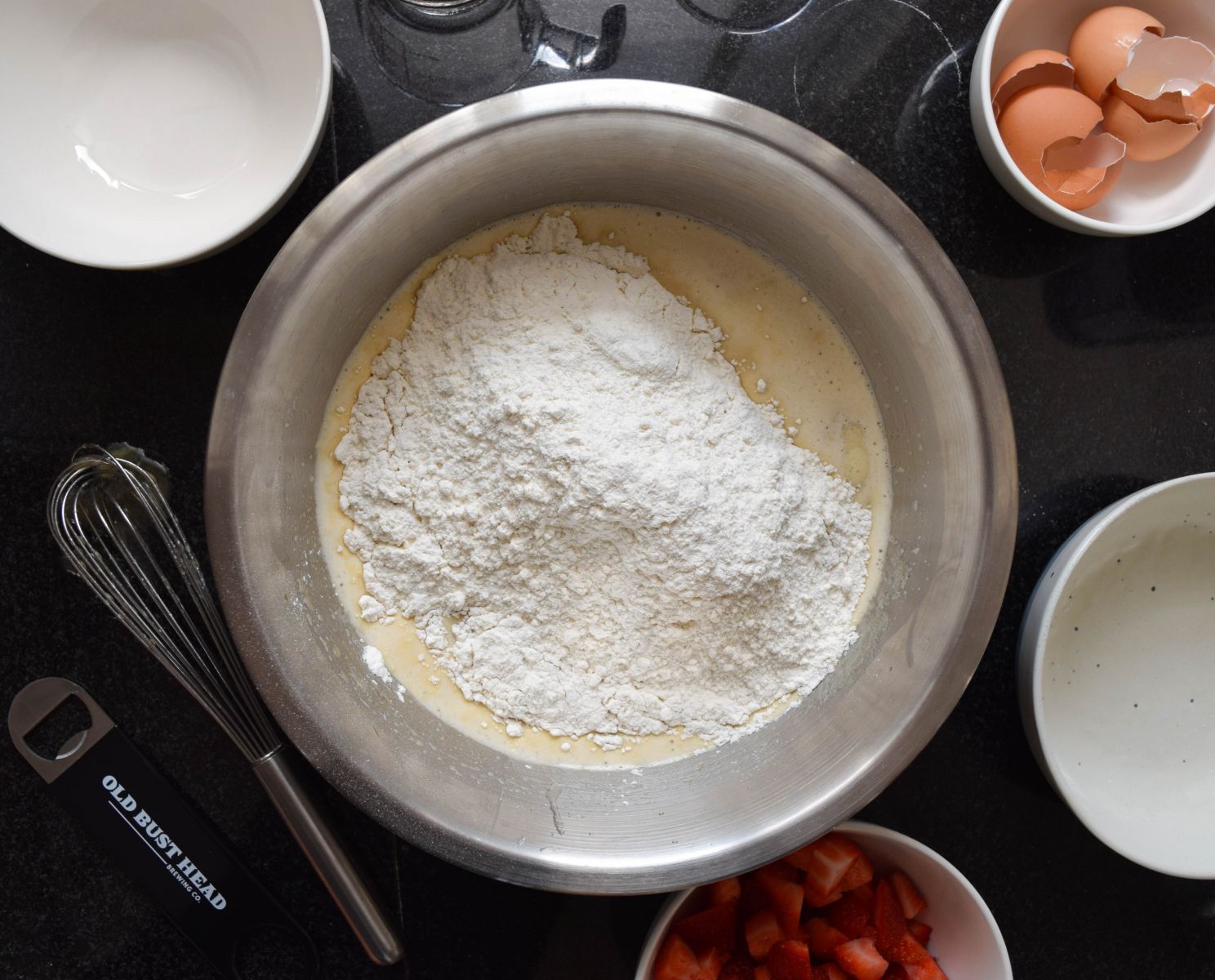 Divide the batter evenly between the three prepared pans. Top the batter in each pan with the chopped strawberries. 
Transfer the cake pans to the preheated oven and bake for 25 – 35 minutes. The cakes are finished when they are golden brown and an inserted toothpick comes out clean.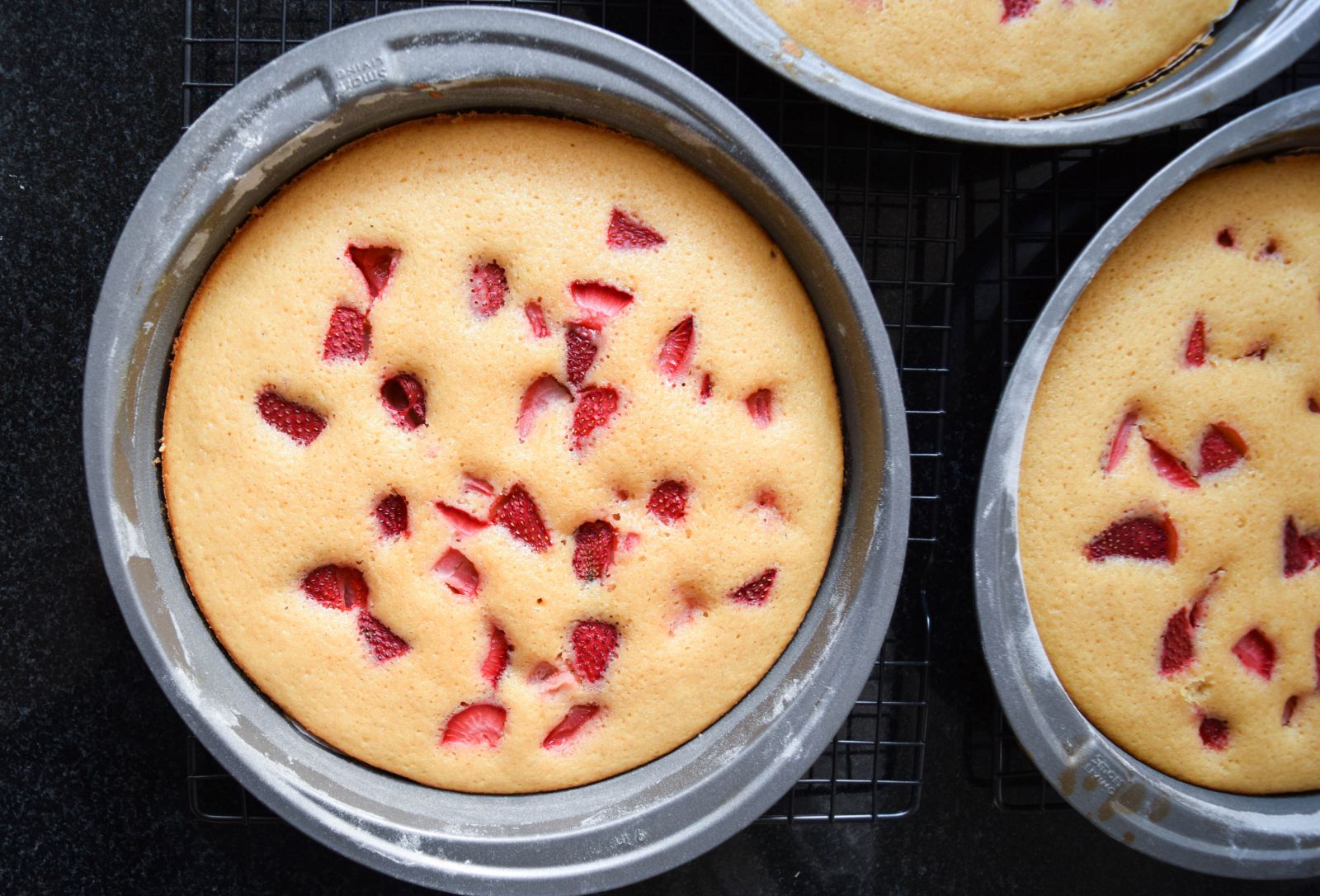 Let the cakes cool in their pans for 10 minutes before flipping out onto wire racks to cool completely. 
While the cake layers cool, make the buttercream frosting. Using a hand or stand mixer, cream the butter until smooth. Add the sifted confectioners' sugar a little at a time, scraping down the sides of the bowl after each addition of sugar. Once all the sugar is fully incorporated, add the vanilla and pinch of salt. Mix to combine.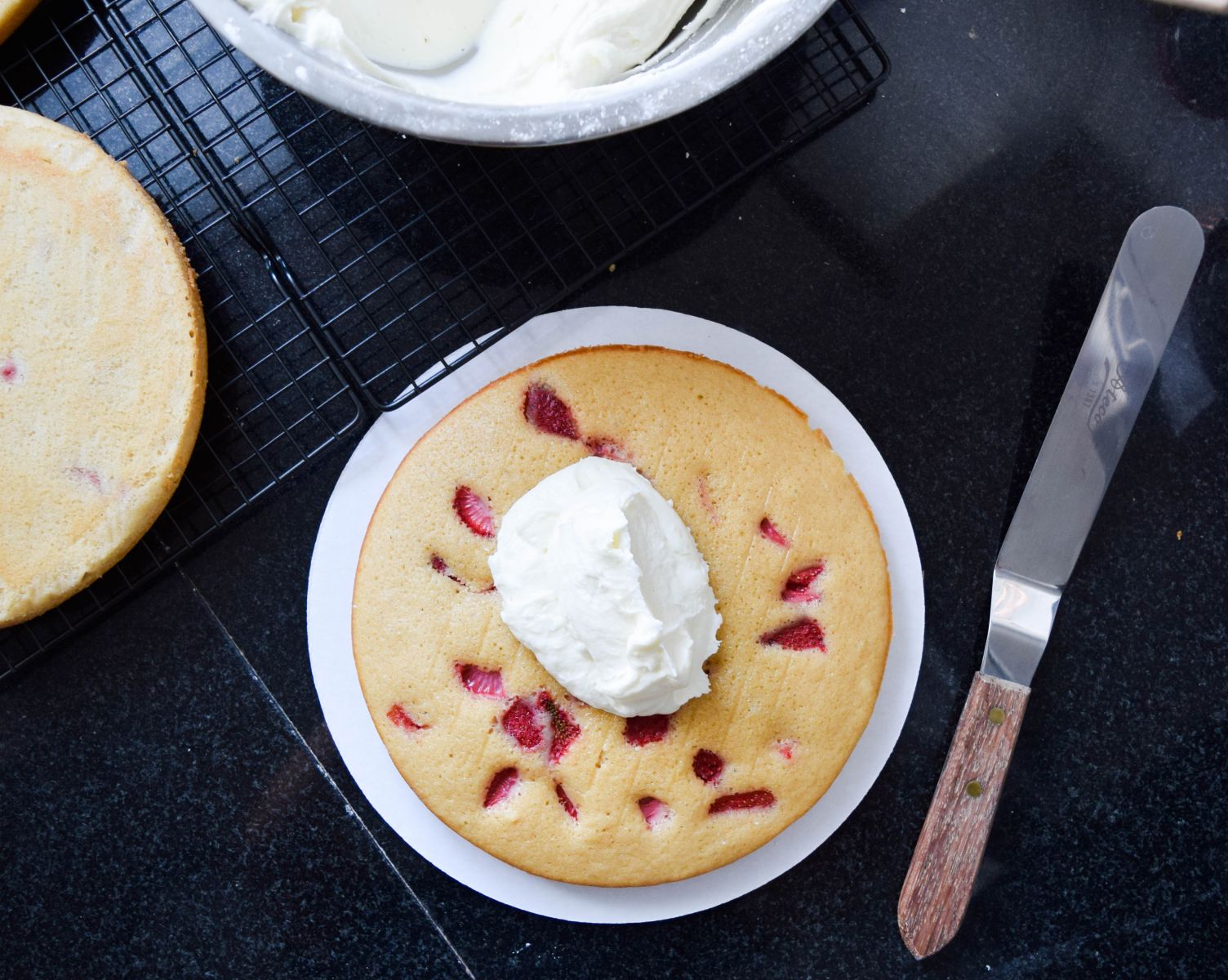 To assemble the cake, place the bottom layer on a serving platter or cake board. Slather a third of the frosting on top of the base layer and spread it to the edges. Top with the second layer, press down slightly and repeat the process. Spread the remaining third of frosting over the top layer and smooth to the edges. 
Serve the cake immediately or store in the fridge until you are ready to enjoy.