August 17, 2022
Strawberry Crostata with Sky Meadows Blond Lager Crust
Recipe by Kaitlin Hill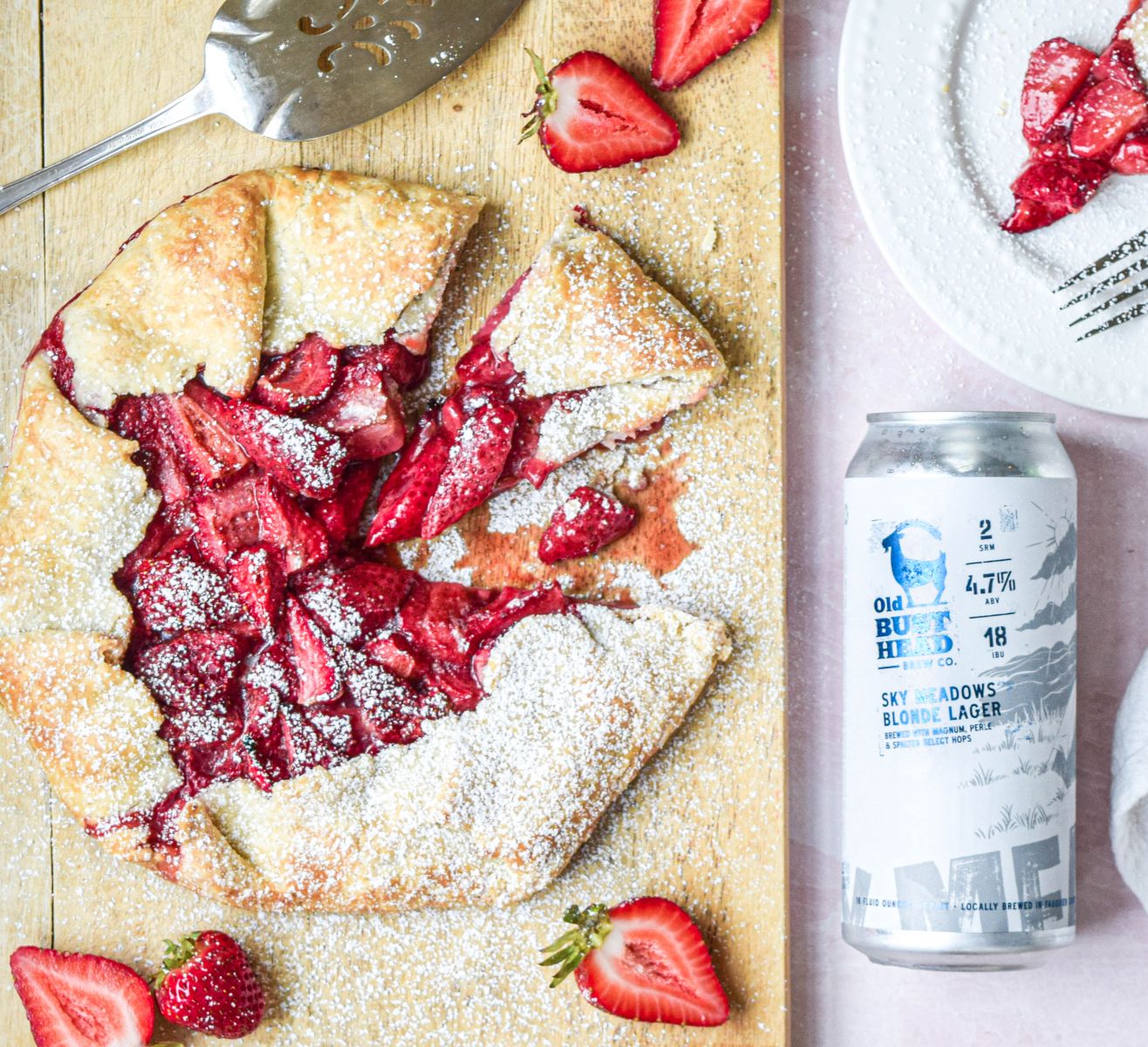 Crostata is arguably one of summer's easiest desserts. Ripe berries are paired with an all-butter crust that is hand-shaped into a rustic yet indulgent tart. In this rendition, I add Sky Meadows Blond Lager to the pastry dough which adds a hint of toasted bread flavor to the already buttery crust. The addition of the beer also results in an extra flakey crust which perfectly encapsulates the juicy, almost jam-like strawberries. You can make this crostata all summer long and switch up the berries each time. It works well with blueberries, blackberries, raspberries, cherries, or a mix of all of the above.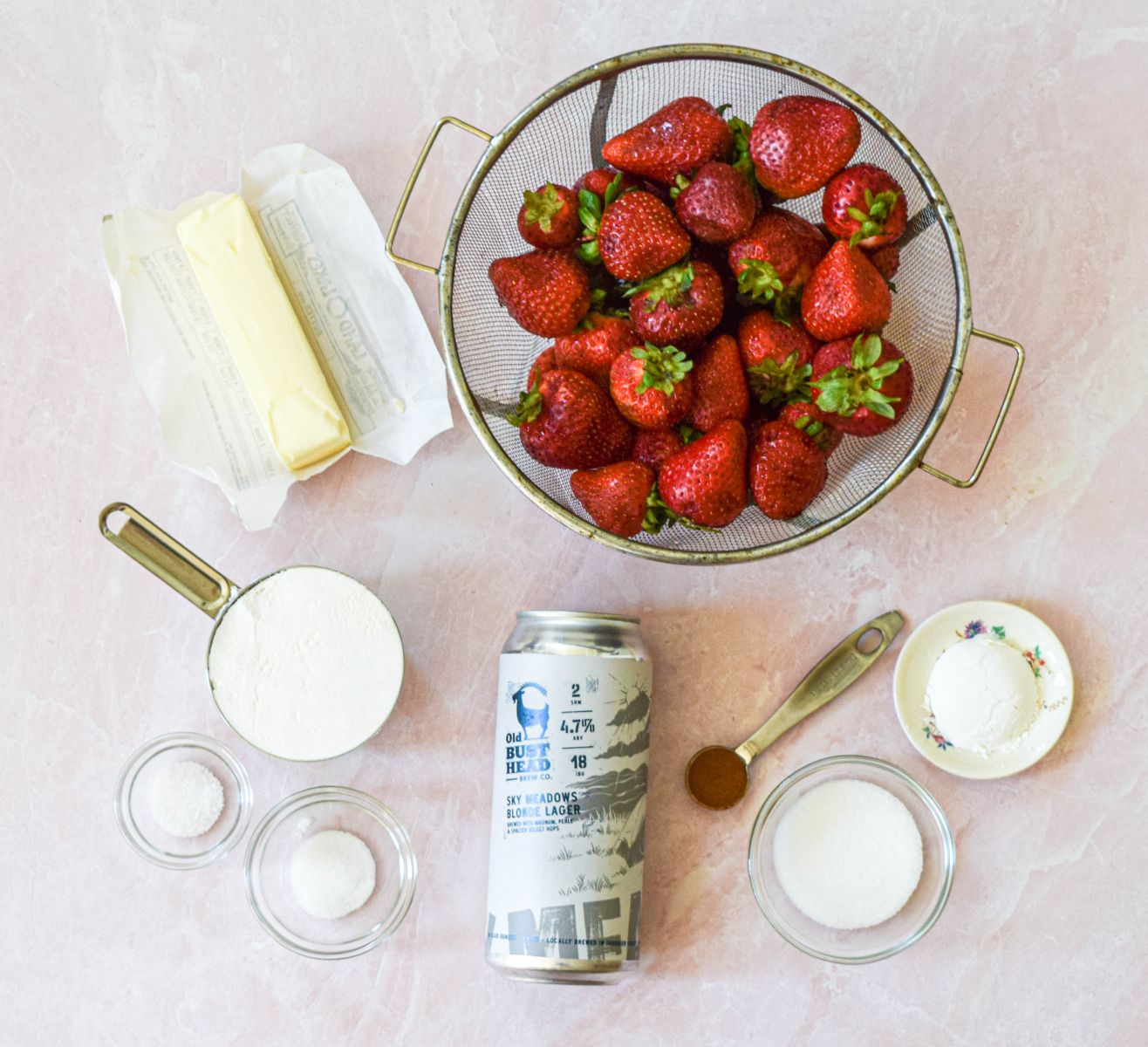 Ingredients: 
For the crust: 
1 cup of all-purpose flour 
½ teaspoon of salt 
½ teaspoon of sugar 
1 stick of cold butter, diced 
5 - 6 tablespoons of Sky Meadows Blond Lager, chilled
For the filling: 
4 cups of strawberries, quartered  
2 tablespoons of sugar 
1 tablespoon of cornstarch 
1 teaspoon of cinnamon 
Pinch of salt 
Egg wash (optional) 
Confectioners' Sugar (optional) 
Directions: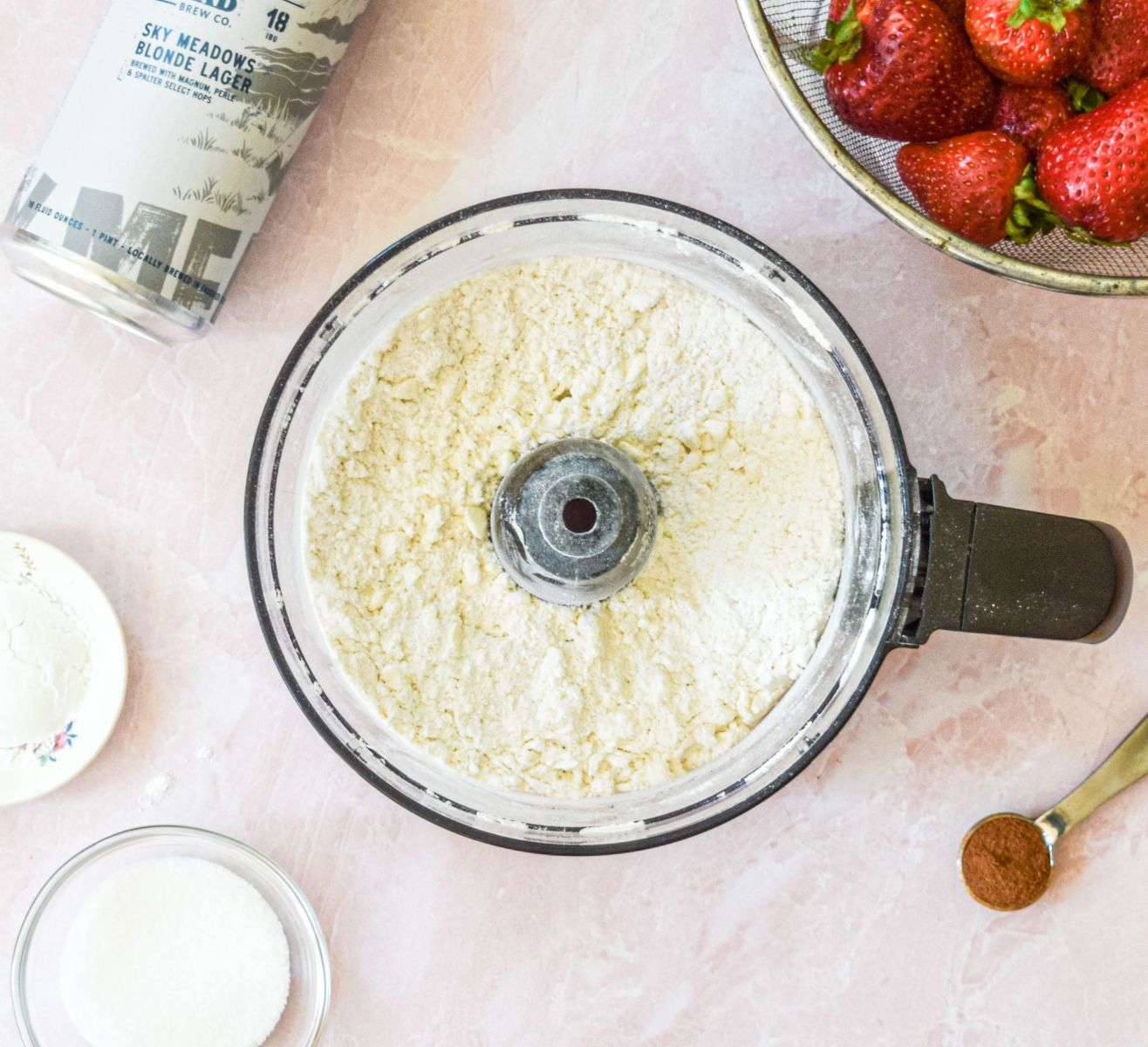 Preheat the oven to 375° F. Line a cookie tray with parchment paper. 
To make the crust, place the flour, salt, and sugar in the bowl of a food processor. Pulse to combine. Add in the cubed butter, and pulse 15 – 20 times until the butter is the size of peas.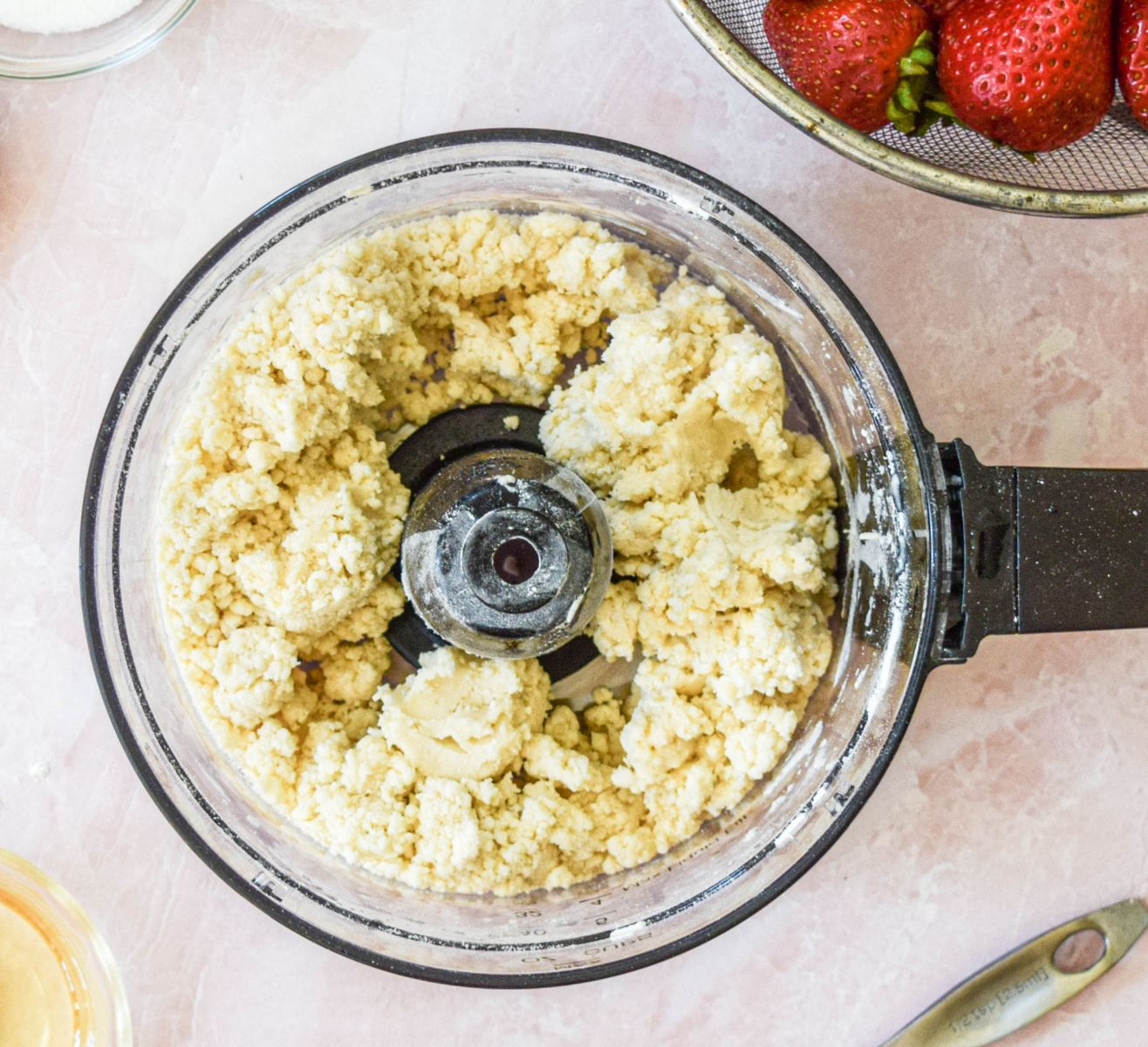 With the motor running, pour in the chilled beer until the dough starts to come together. The dough is ready when you can press it together and it holds.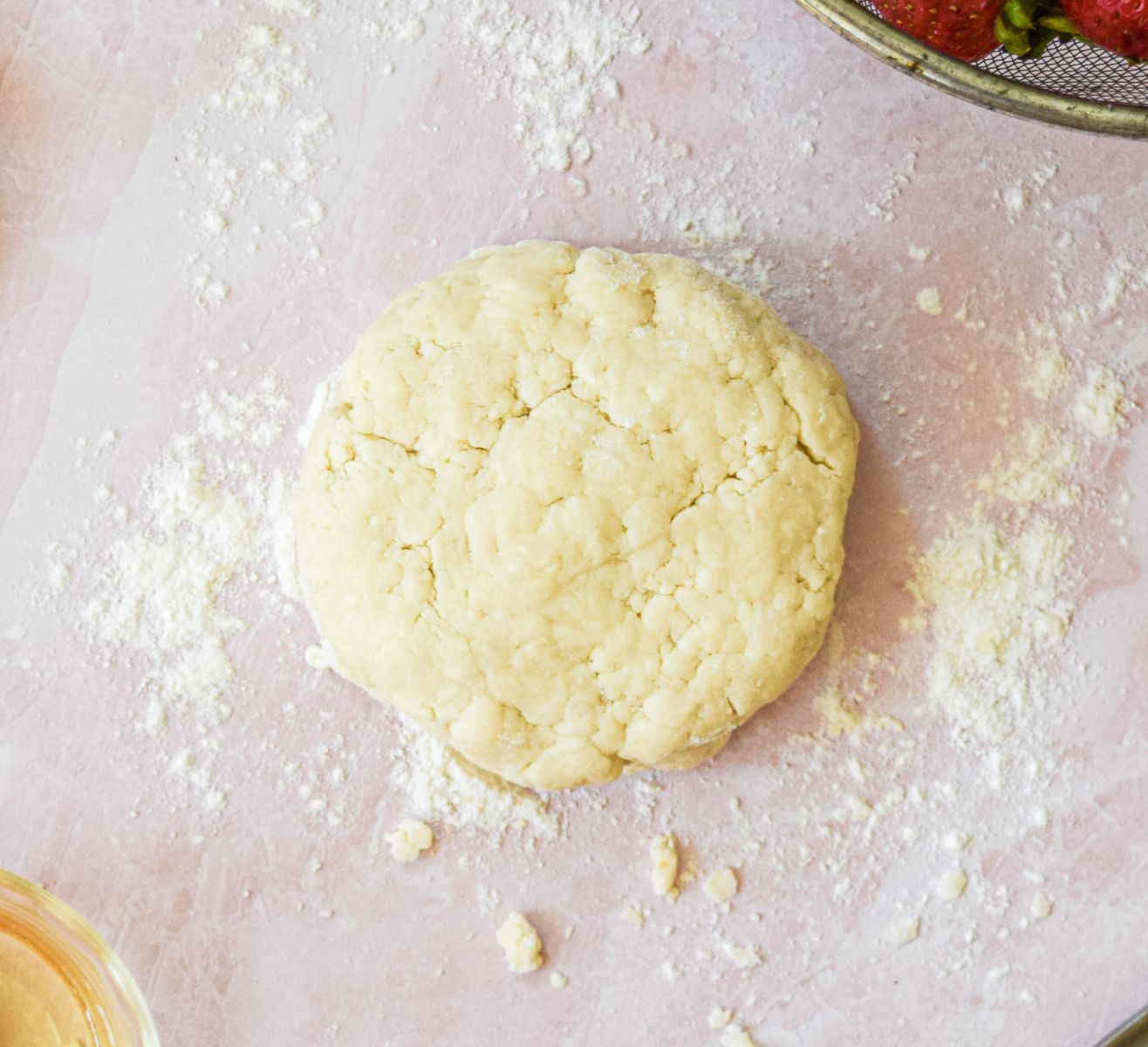 Pat the dough together into a disc, wrap, and place in the fridge to chill for 1 hour.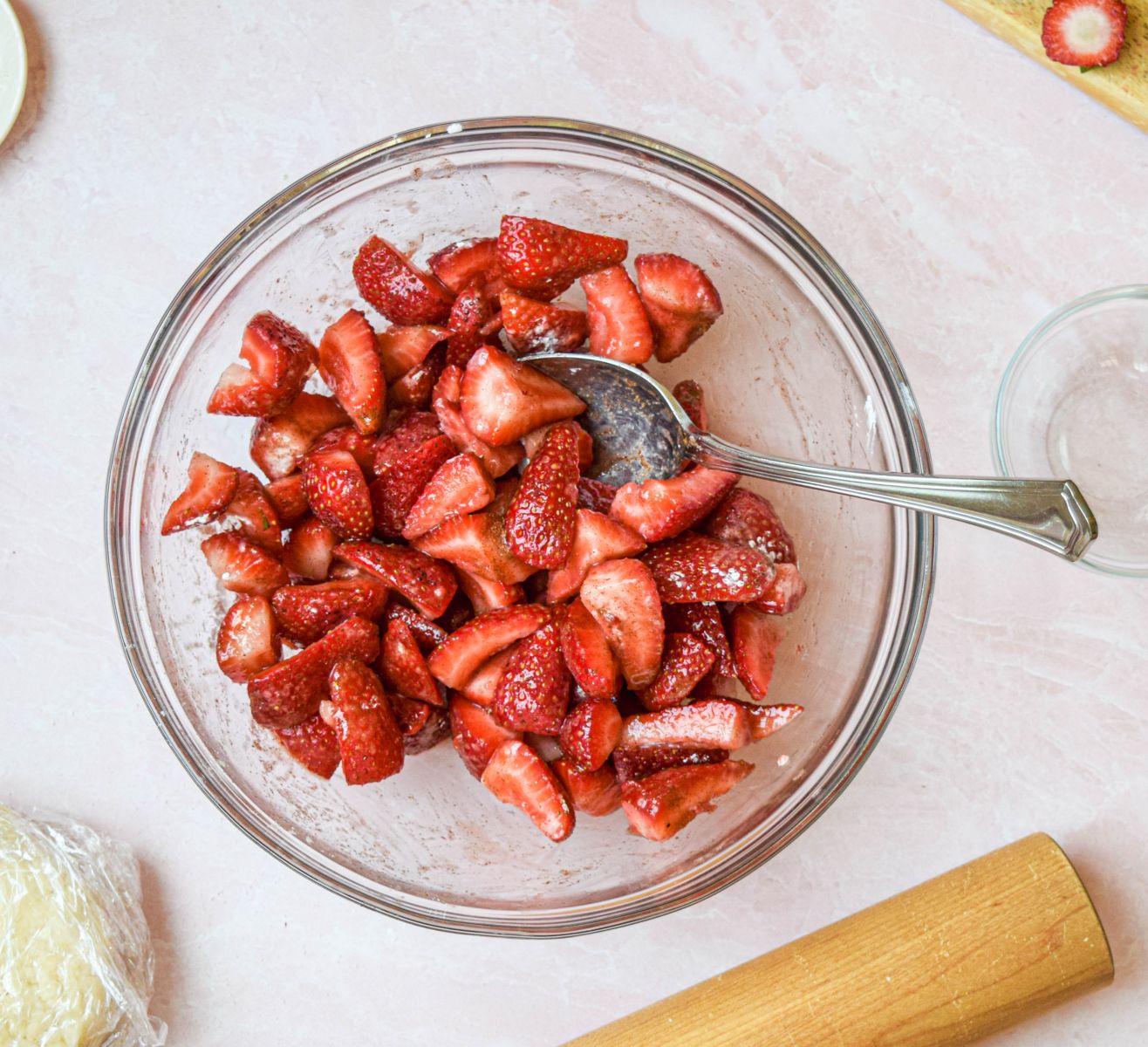 While the dough chills, make the filling. Mix the strawberries, sugar, cornstarch, cinnamon, and pinch of salt together in a bowl. Set aside.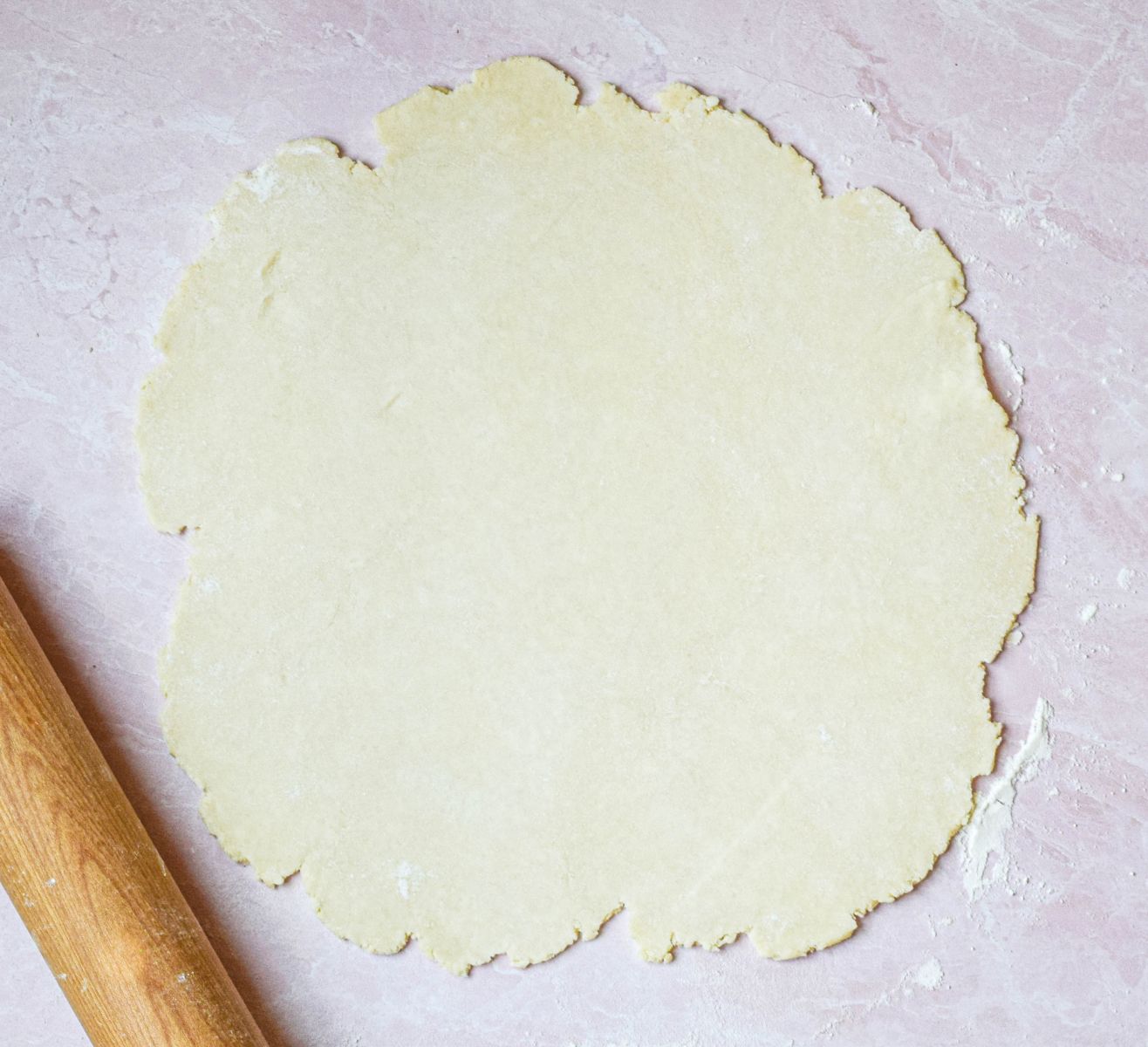 Once the dough has chilled, turn it out onto a floured surface and roll into a 10 – 12-inch circle. The dough should be a quarter of an inch in thickness. 
Transfer the dough to the parchment lined cookie tray.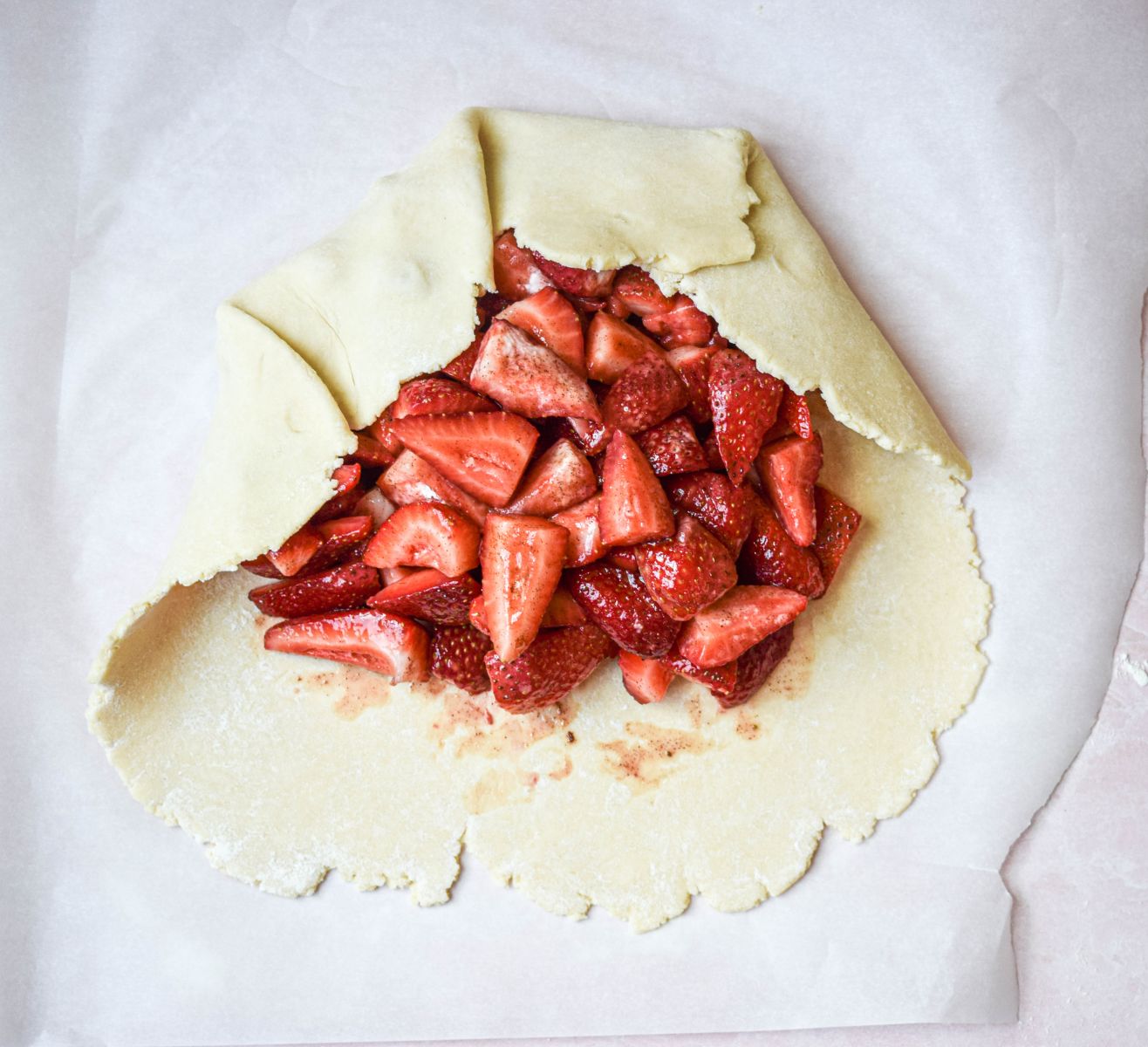 Place the strawberry mixture in the middle of the dough, leaving a 1 ½ to 2-inch circle of dough uncovered all the way around. 
Working in a circle, fold the crust up over the strawberries, leaving a circle of strawberries in the center exposed.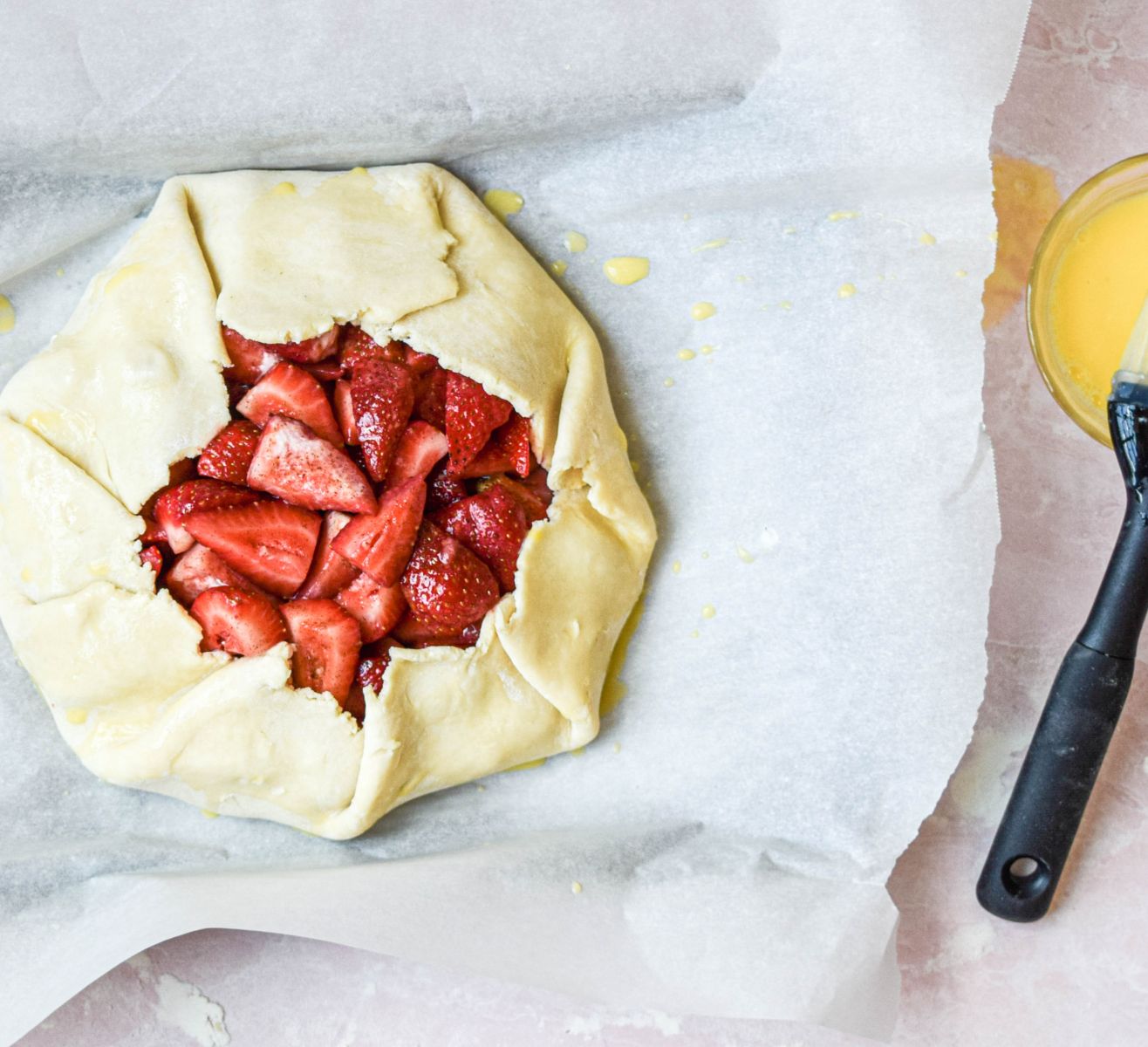 If using, brush the crust with an egg wash and sprinkle with extra granulated sugar. 
Place the assembled crostata in the freezer for 10 minutes.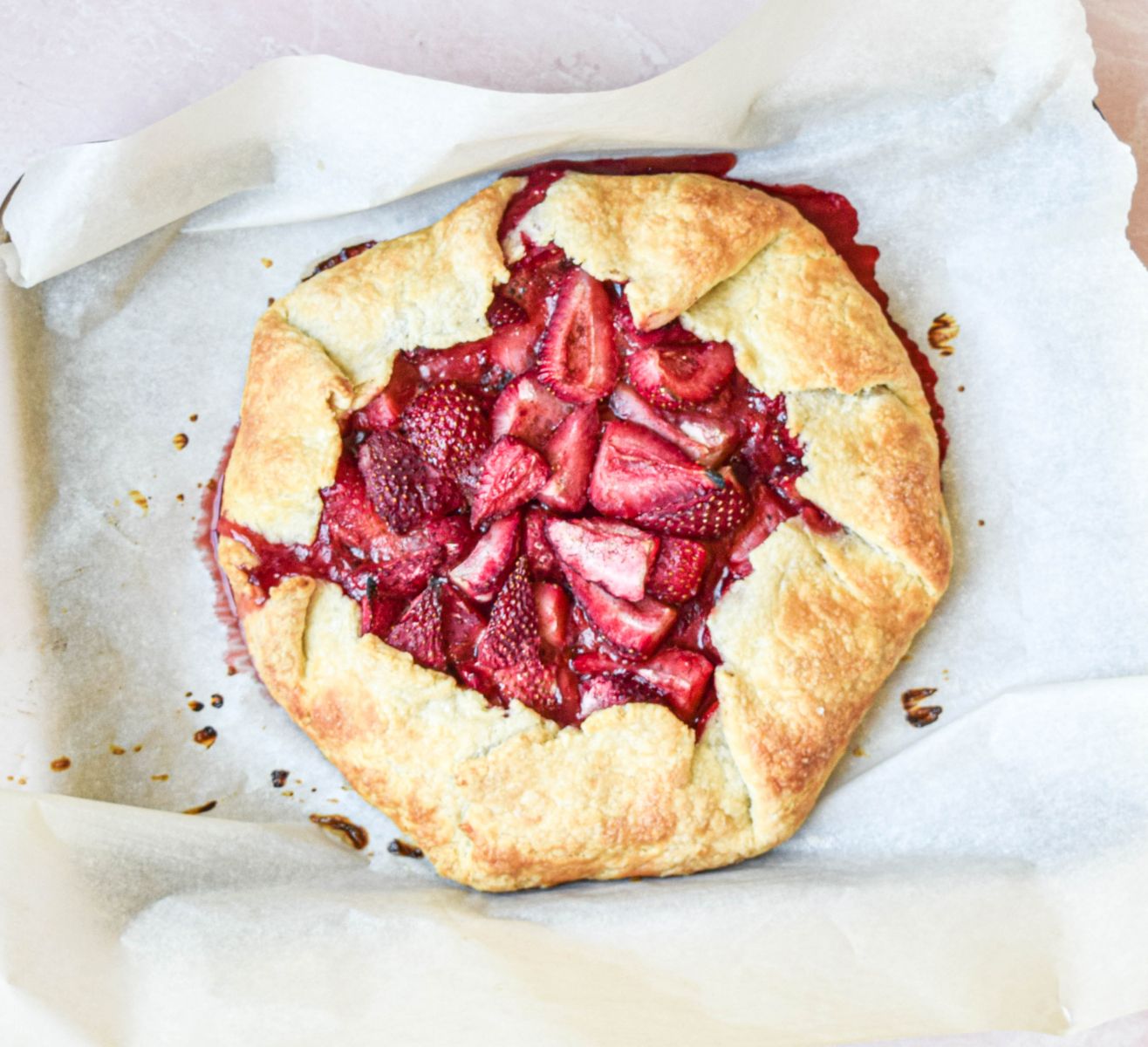 Transfer the crostata to the oven and bake for 35 – 40 minutes until the crust is golden brown and the strawberries are bubbling. 
Let cool slightly before dusting with confectioners' sugar and serving!