Wednesday, September 18, 2019
Thai-Flavored Fish Burgers with Spicy Mayo Paired with Double Sparkle DIPA
By: Kaitlin Hill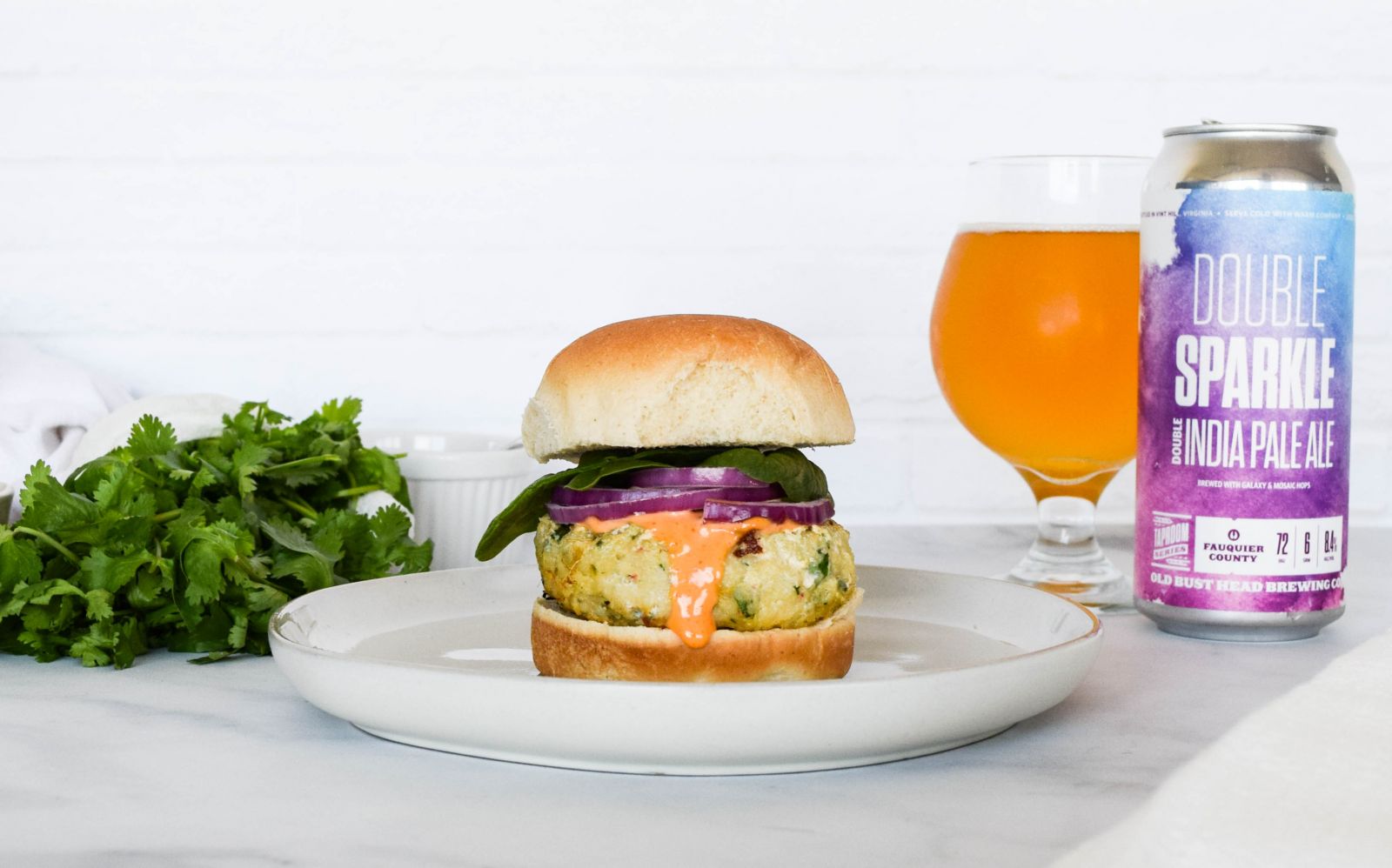 My Thai-Flavored Fish Burgers with Spicy Mayo are packed with bold flavors like, lemongrass, chili and fish sauce, and are deceptively easy to make. With the help of a food processor, the dish comes together in under 20 minutes. A two-ingredient Spicy Mayo sauce that goes alongside is even more effortless and adds a distinctive touch of heat to each bite. Mellow out this feisty burger with an ice-cold Double Sparkle DIPA. With notes of pineapple, mango, and peach, this juicy beer is the perfect partner for this fiery Thai-inspired feast. 
Makes: 4 Burgers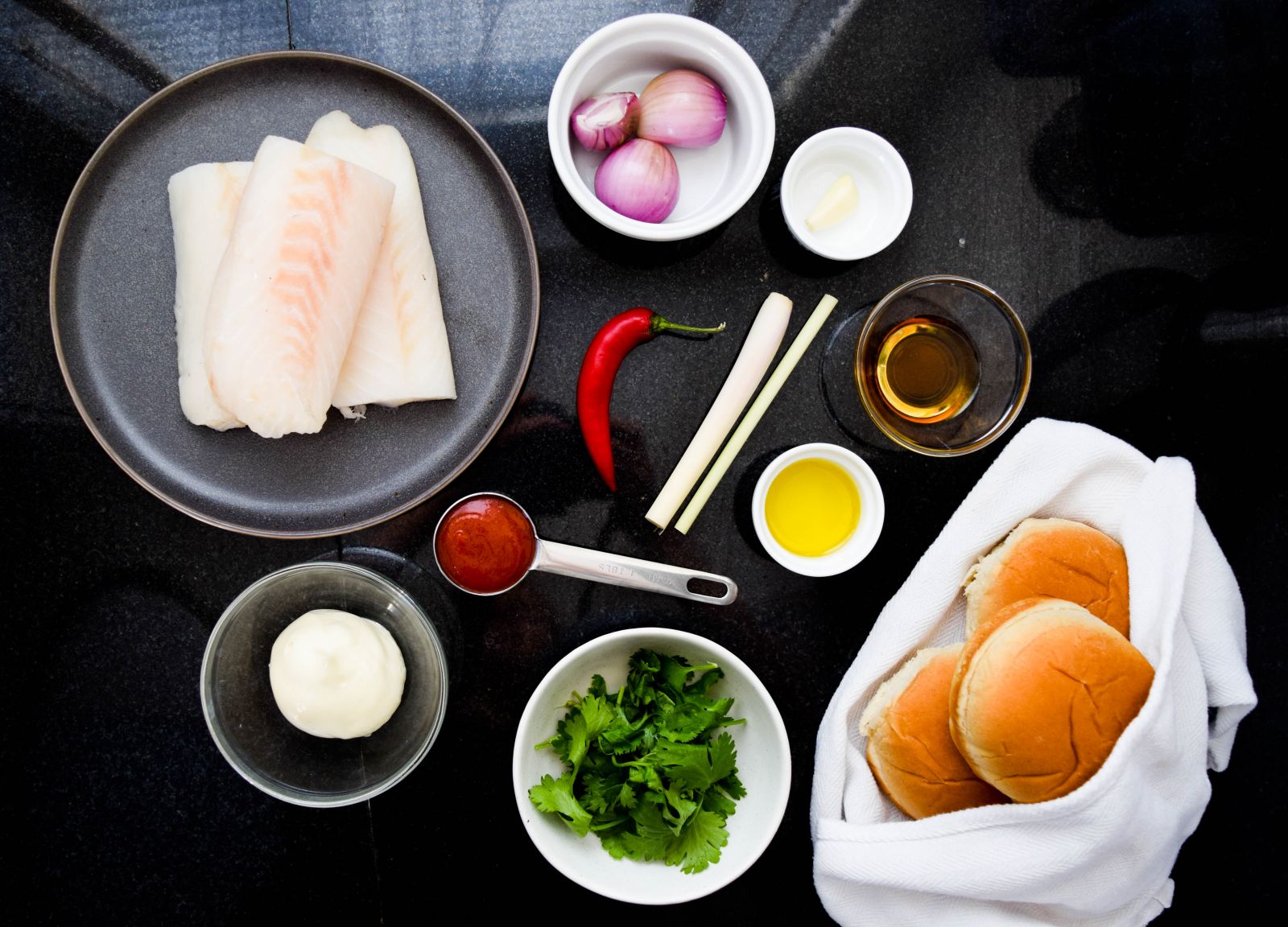 Ingredients: 
 1 pound of white fish, bones and skin removed (I used cod loins)
 3 shallots, peeled
 1 garlic clove, peeled 
 1 small red chili 
 1 lemongrass stalk 
 1/3 cup of fresh cilantro
 1 tablespoon of fish sauce
 olive oil 
 salt and pepper 
 3 tablespoons of mayonnaise 
 1 tablespoon of sriracha 
 4 hamburger buns 
 lettuce of choice, for garnish 
 Red onion, thinly sliced, for garnish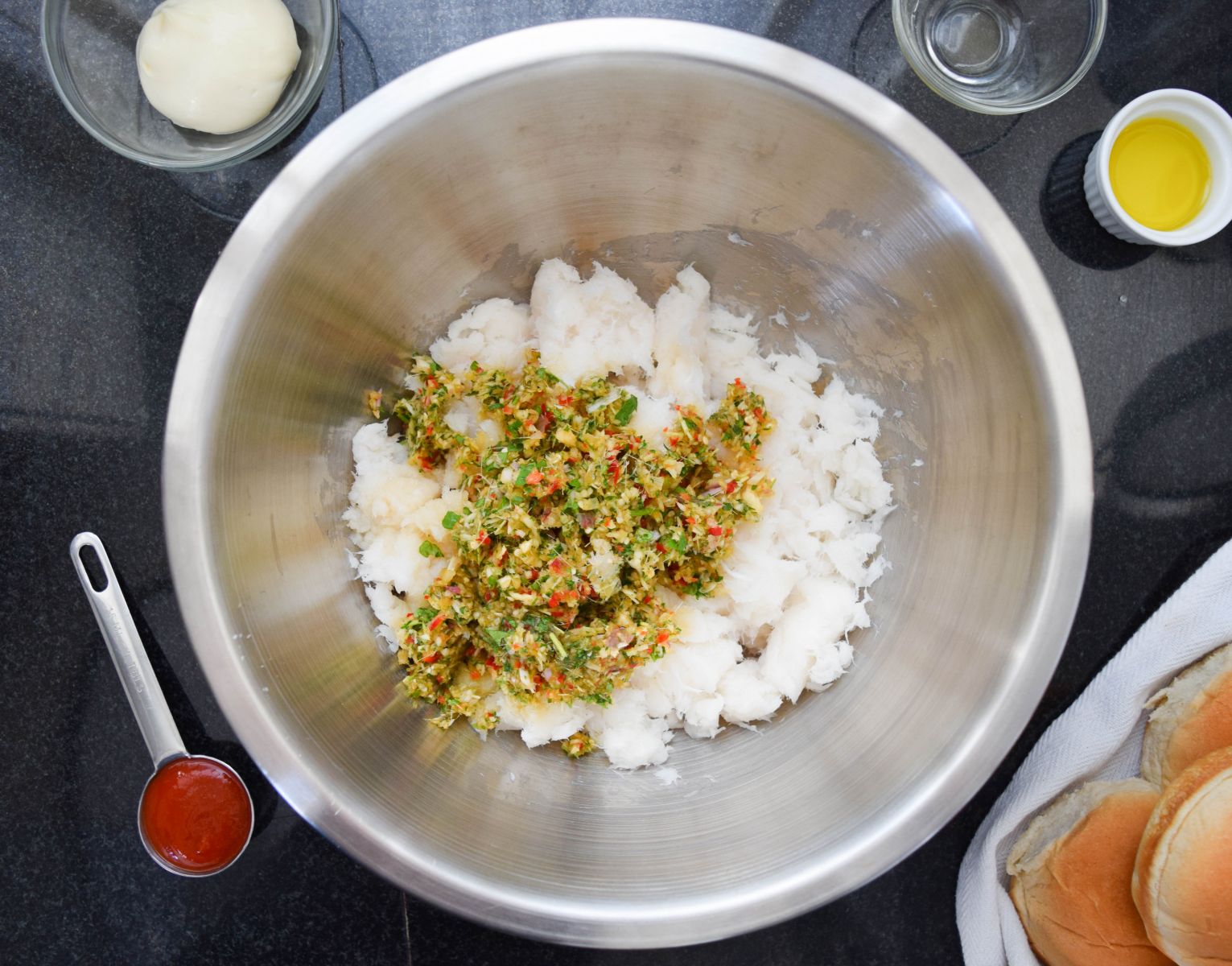 Directions: 
Place the cod loins in the bowl of a food processor and process until the fish is broken down into a smooth paste. Transfer the fish to a large bowl and set aside. 
Roughly chop the shallots, garlic, chili, lemongrass, and cilantro and add to the bowl of the food processor. Blend until the ingredients are minced very finely. 
Add the shallot mixture and fish sauce to the fish paste and mix to combine. 
Divide the mixture into four equal portions and pat into the shape of burgers.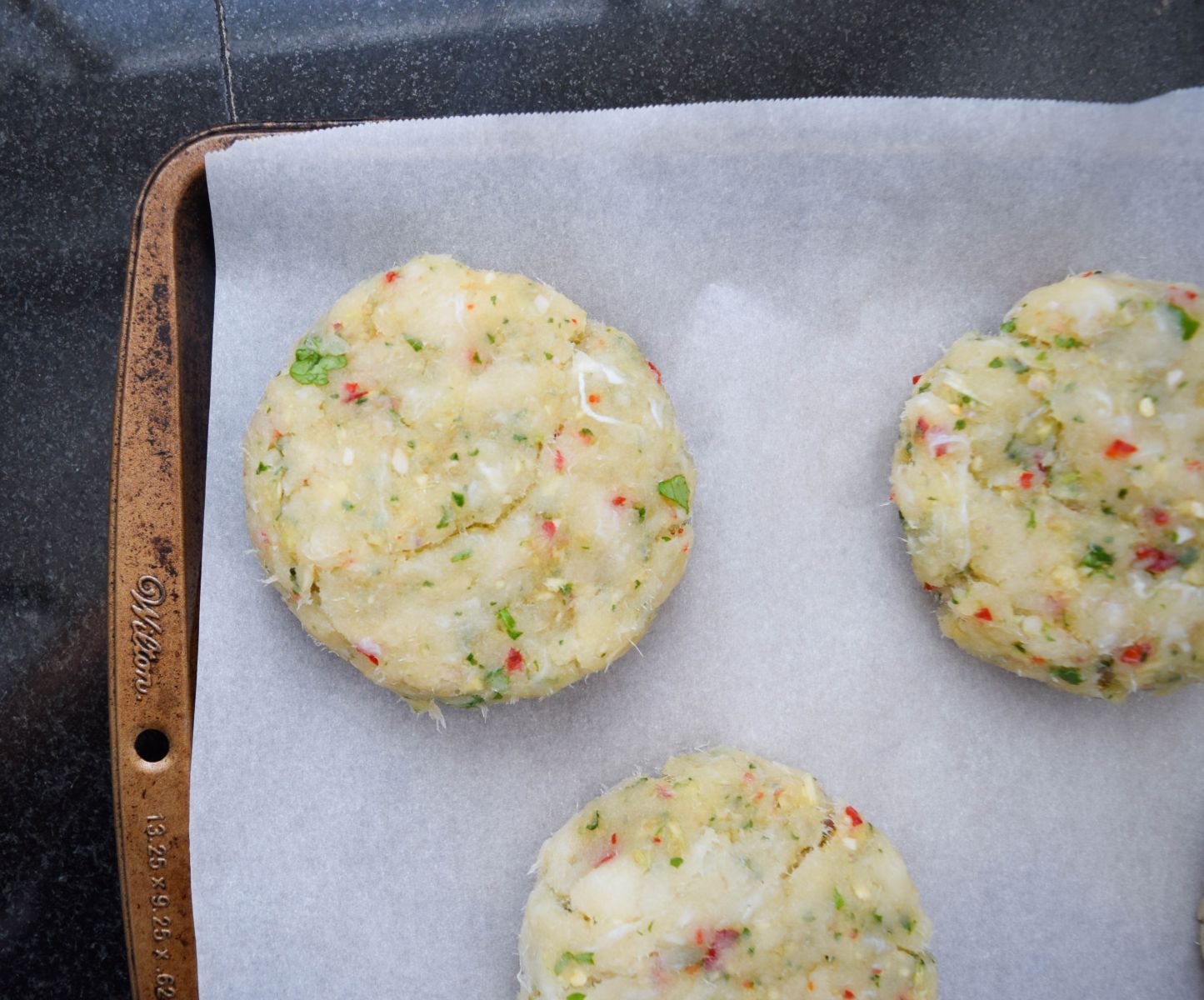 To cook, heat a large cast-iron or non-stick pan over medium heat and add two turns, about 1 tablespoon, of olive oil.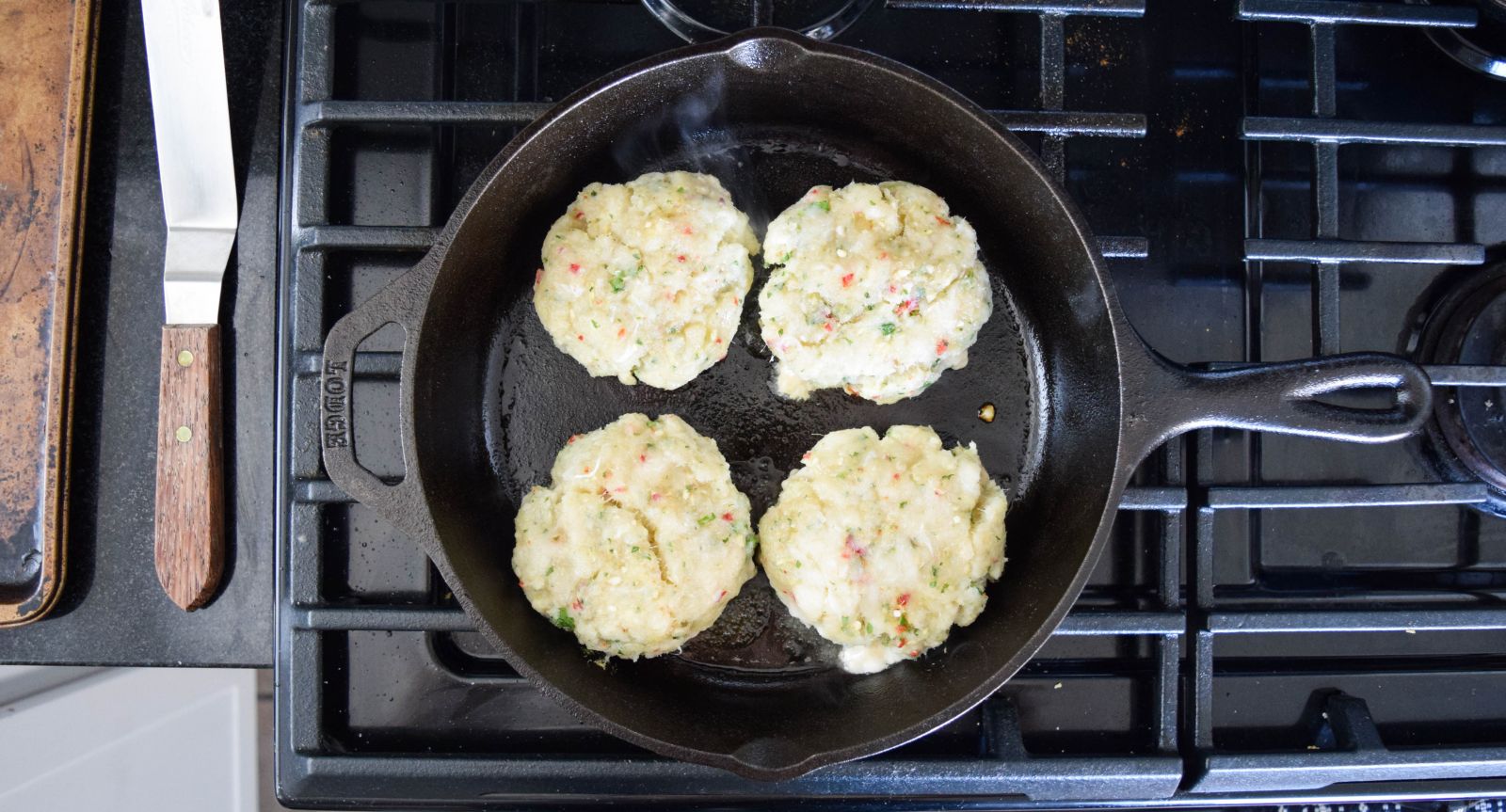 When the oil is hot, add the burgers and cook for 5- 6 minutes on the first side. Carefully flip the burgers and cook for an additional 3 - 4 minutes on the second side. 
While the burgers are cooking, you can quickly whip up the Spicy Mayo. Simply whisk the mayonnaise and sriracha together in a small bowl and set aside until ready to serve.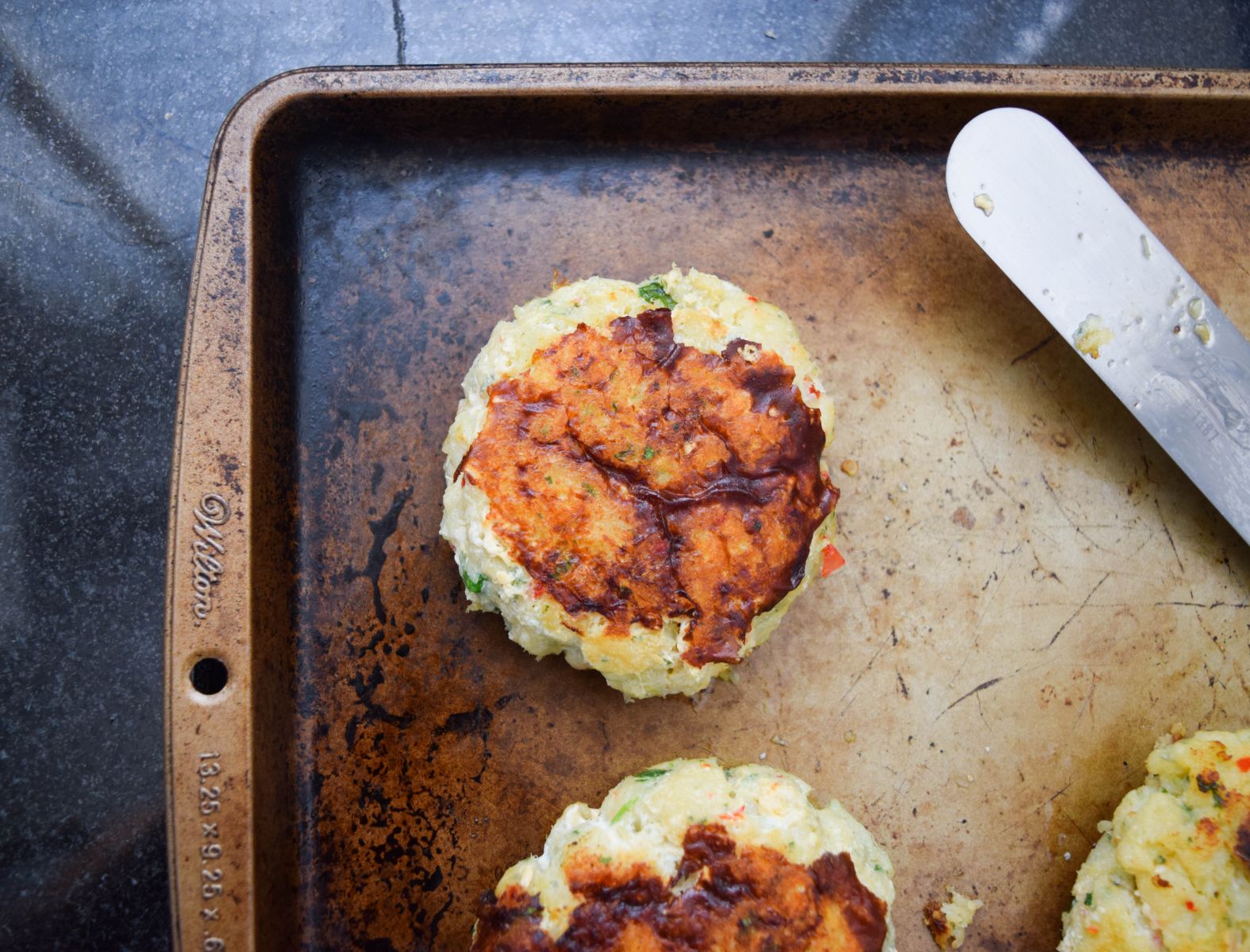 The burgers are cooked when they have an internal temperature of 145°F and a golden crust has formed on the outside. Be careful not to overcook them or they can dry out. 
Sandwich the burgers between the hamburger buns and top with lettuce, sliced red onion, and a generous slather of spicy mayo. 
Serve immediately with an ice-cold glass of Double Sparkle!