June 16, 2022
Vixen Irish Style Red Ale-Battered Bacon Grilled Cheese Sandwich
By Kaitlin Hill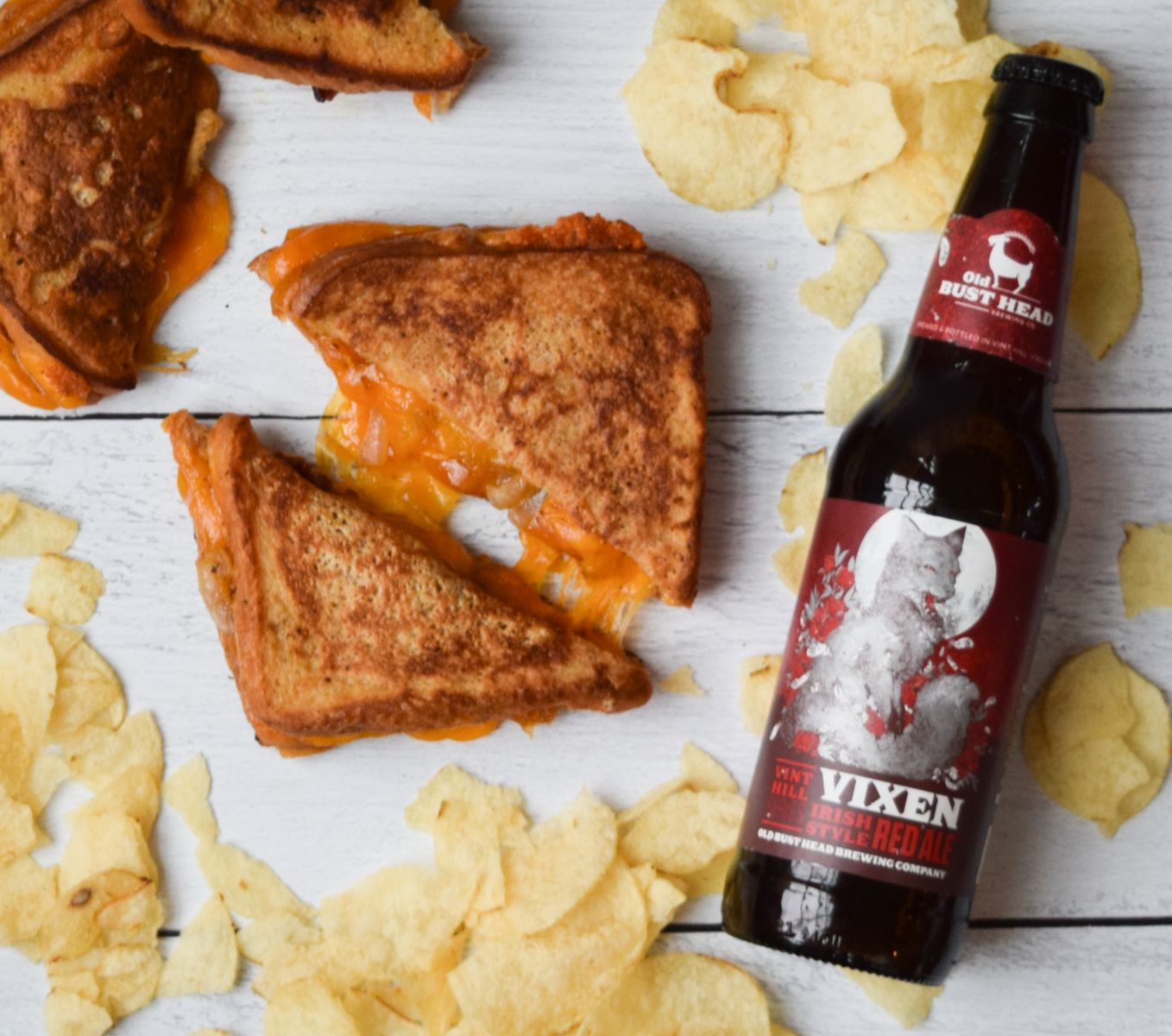 The classic grilled cheese sandwich is given an adult upgrade with the addition of bacon, onions, and a crispy beer-battered exterior. The Vixen Irish Style Red Ale batter adds a delightful crust with hints of roasted malt. Inside the sandwich, succulent bacon and a slight sweetness from sautéed onions take this sandwich over the top. While bacon and onions are a great start, this sandwich is easily customizable. Try tomatoes and fresh basil for a summer twist, or pickled jalapenos for something spicy! 
Serves: 2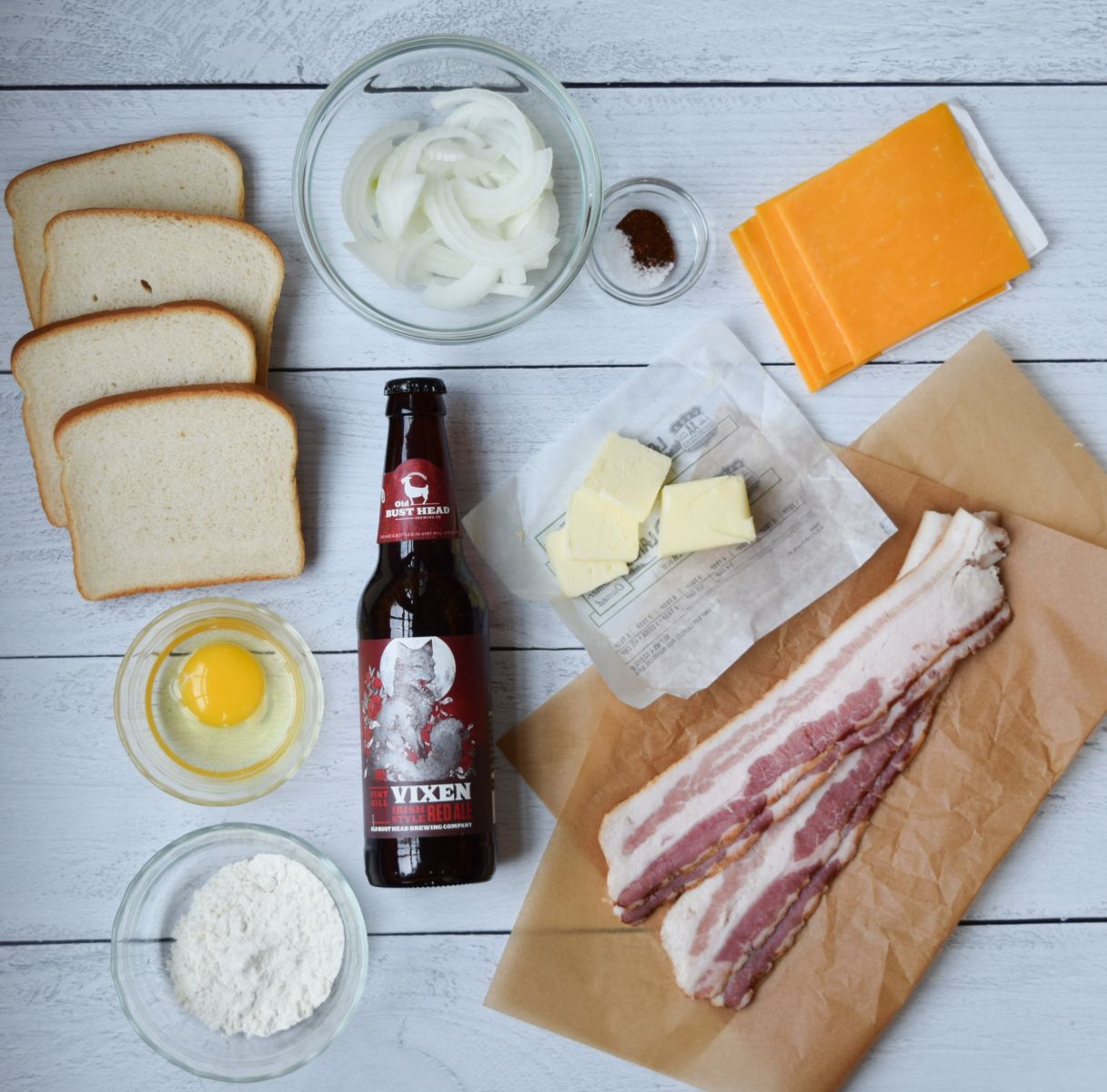 Ingredients:
1 egg
½ cup Vixen Irish Style Red Ale
2 tablespoons of all-purpose flour 
¼ teaspoon of kosher salt, more to taste
 ¼ teaspoon chili powder 
4 slices of sharp cheddar cheese
3 tablespoons of butter, more if needed
4 slices of bacon
½ a small white onion, thinly sliced 
Directions: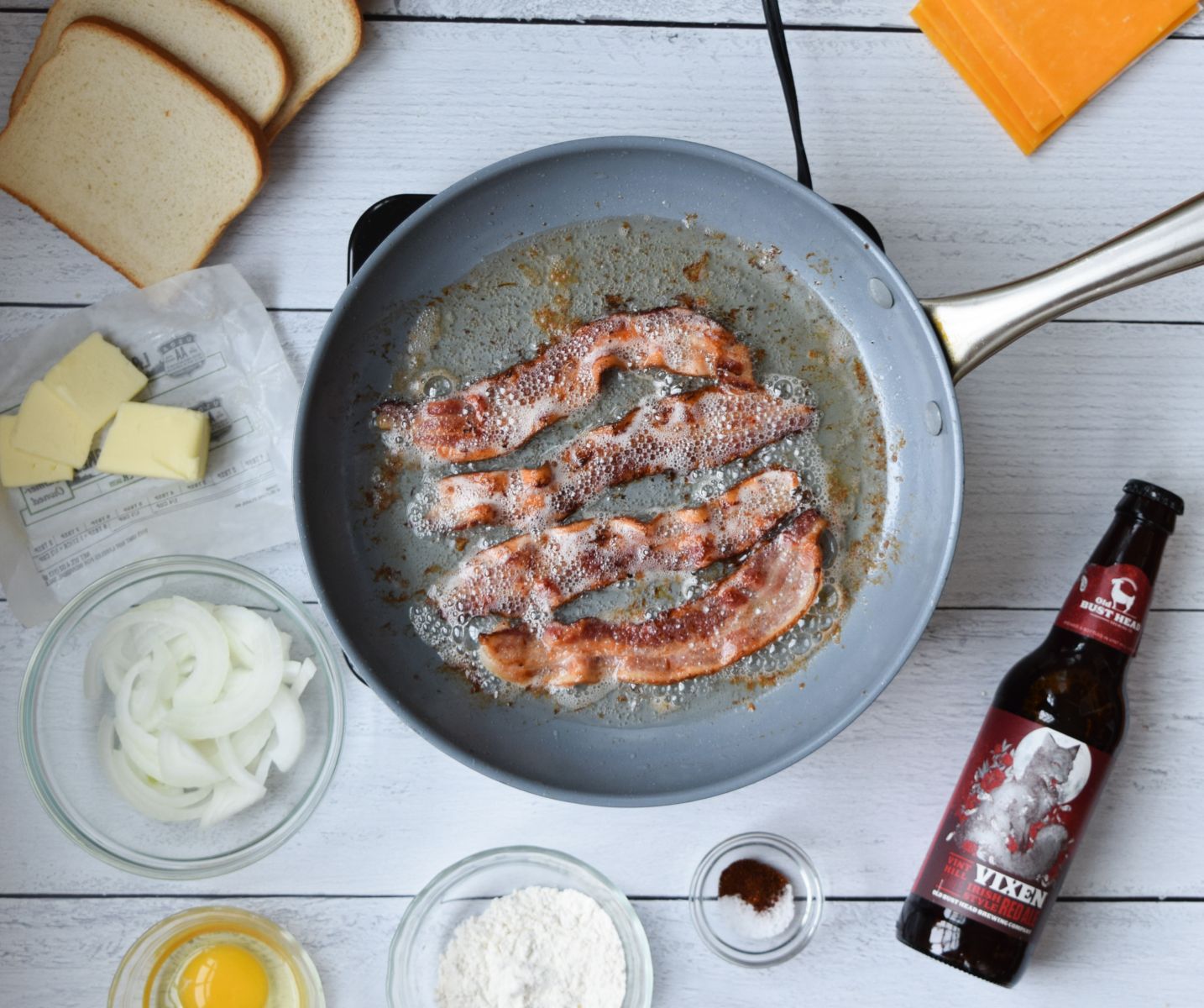 Set a medium pan over medium heat and add the bacon strips. Fry the bacon to desired level of crispness and remove from pan. Set aside on paper towels to drain remaining grease off.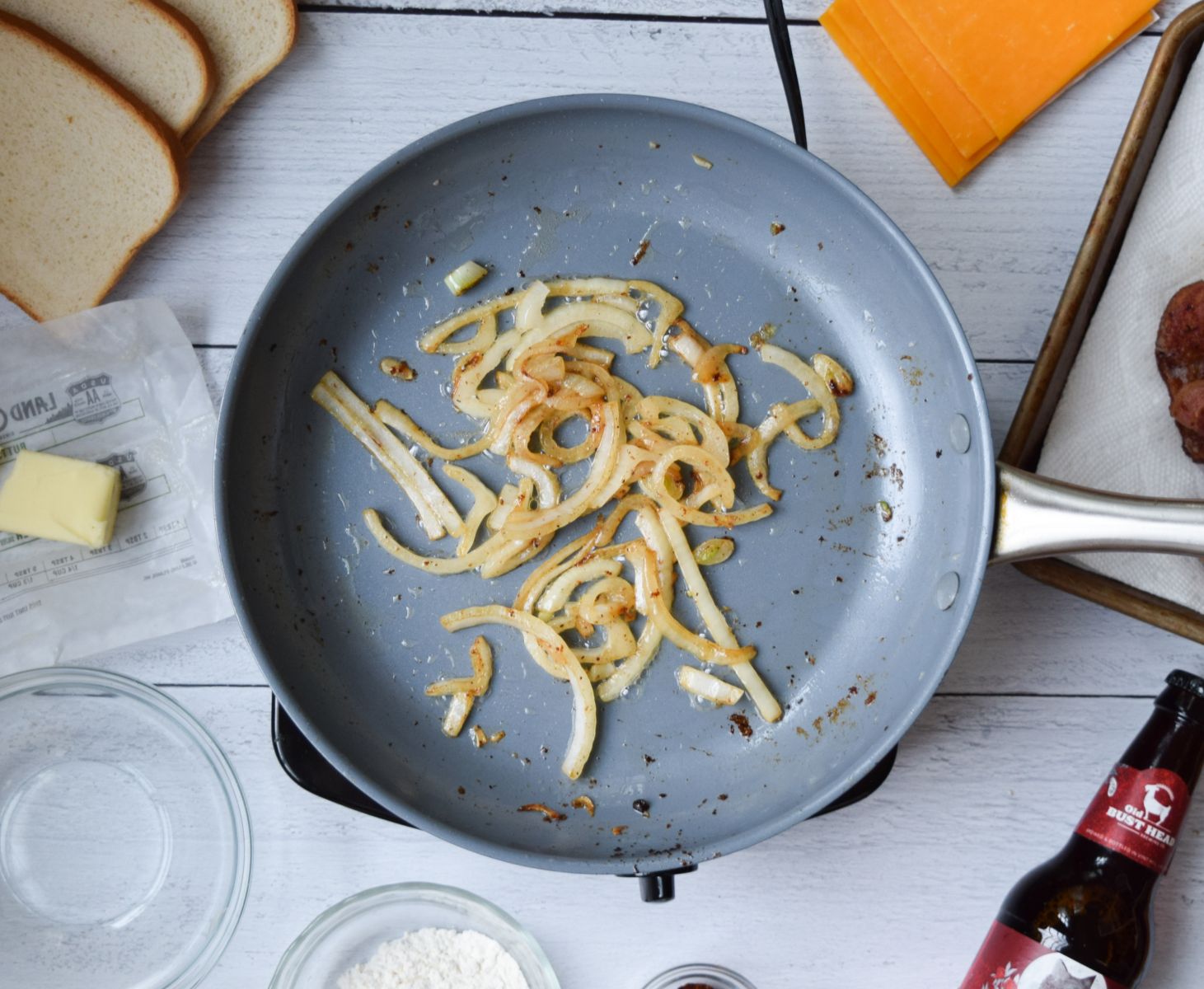 Carefully pour off the bacon grease and return the pan to the stove over medium-low heat. Add a tablespoon of butter and let melt. Add the onion and a pinch of salt. Cook the onions, stirring occasionally, until they are soft and translucent. Remove the onions from the pan and set aside.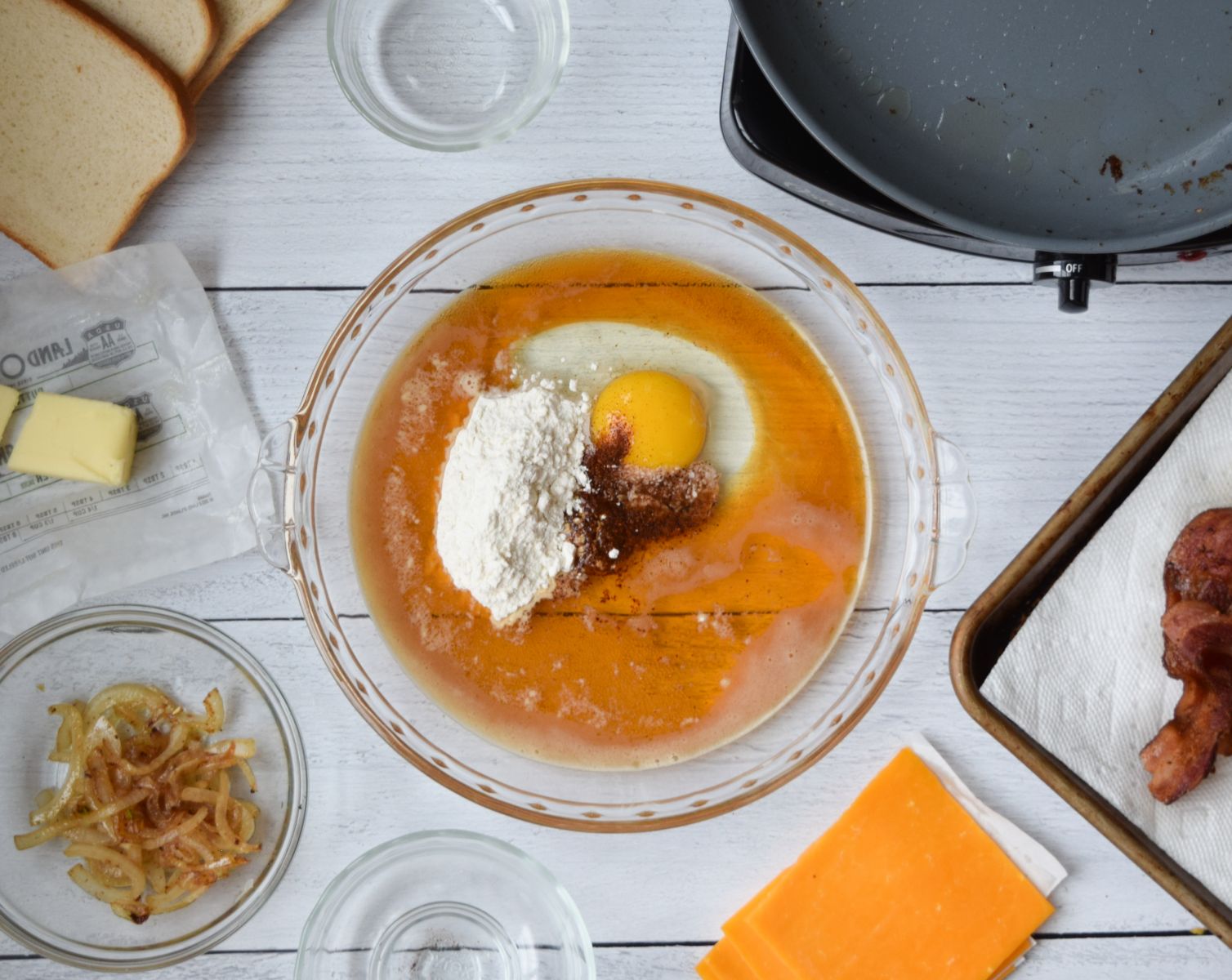 In a shallow dish, whisk together the egg, ale, flour, ¼ teaspoon of salt, and chili powder together.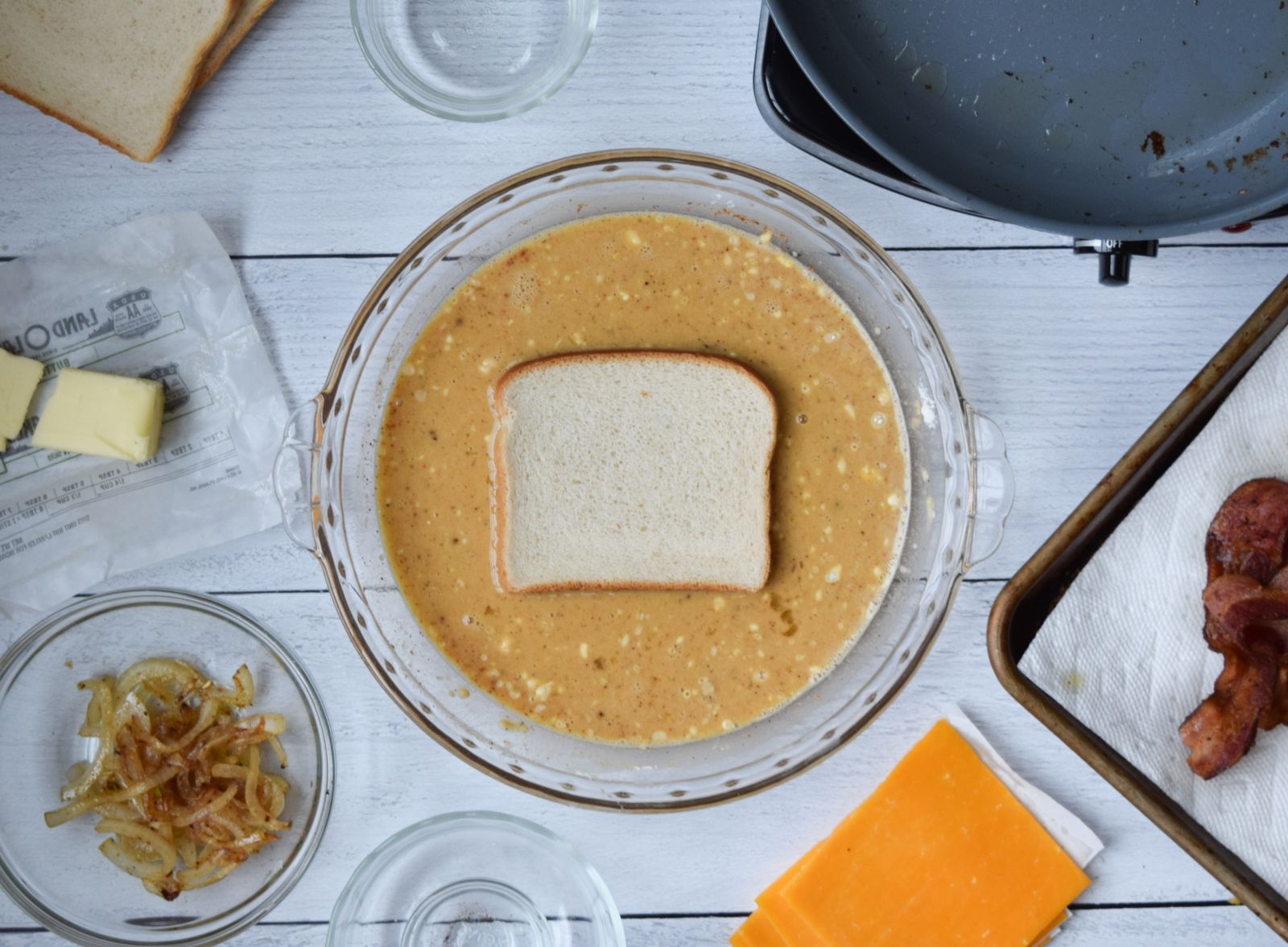 To cook the sandwiches, place the same medium pan over medium-low heat. Add a tablespoon of butter and let melt. Dip your first slice of bread in the beer batter. Flip it over, coating the slice entirely. Place the slice in the melted butter and top with two slices of cheddar, half of the bacon, and half of the cooked onions. Dip the second slice of bread in the batter, coating it completely and add it to the top of the sandwich in the pan.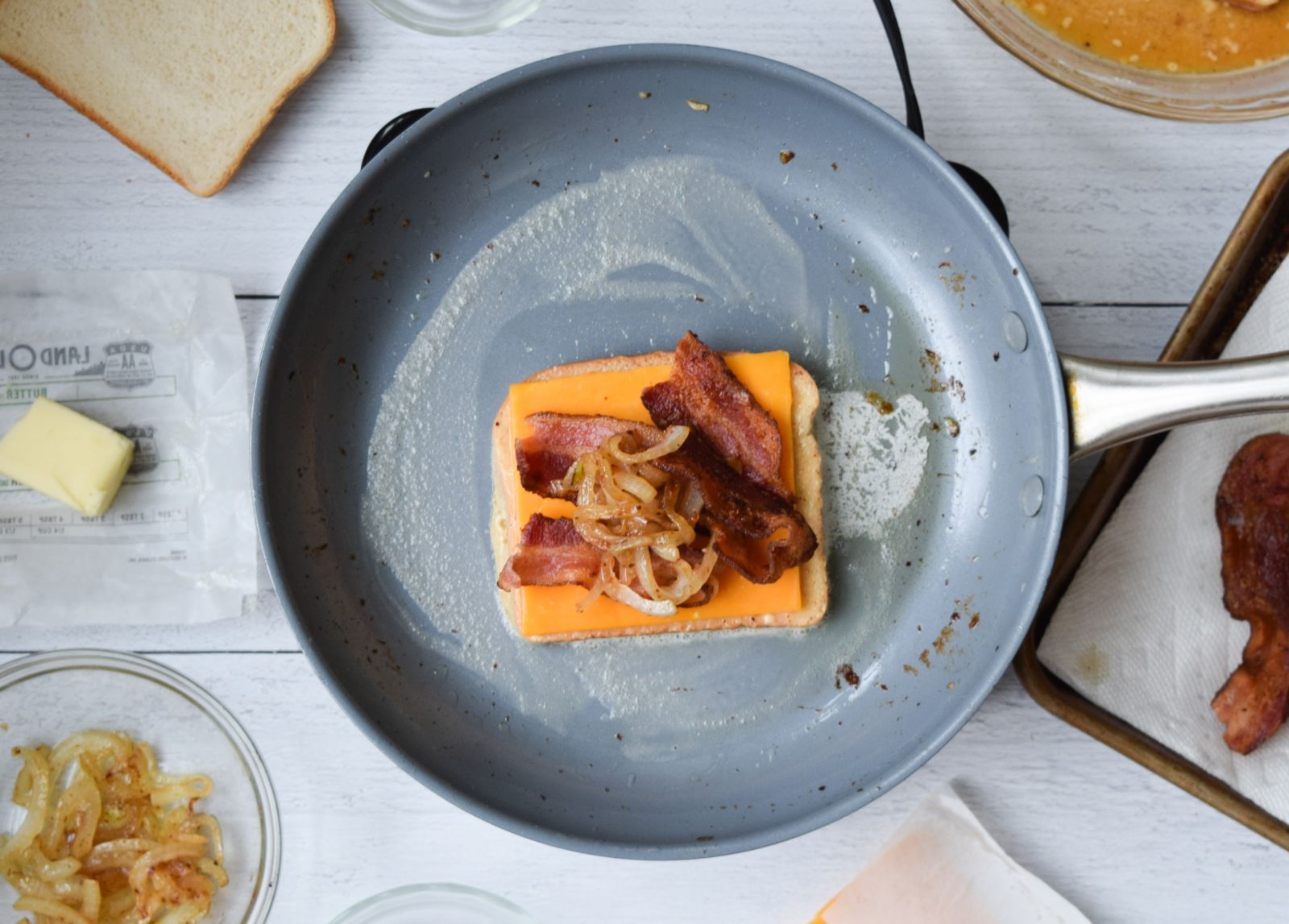 Let the sandwich cook for 2 – 3 minutes on the first side. You'll know it is ready to flip if it slides around easily in the pan and the cheese inside is starting to melt. Carefully flip the sandwich and cook an additional 2 – 3 minutes until the bread is browned and the cheese is completely melted. Remove from pan and set aside.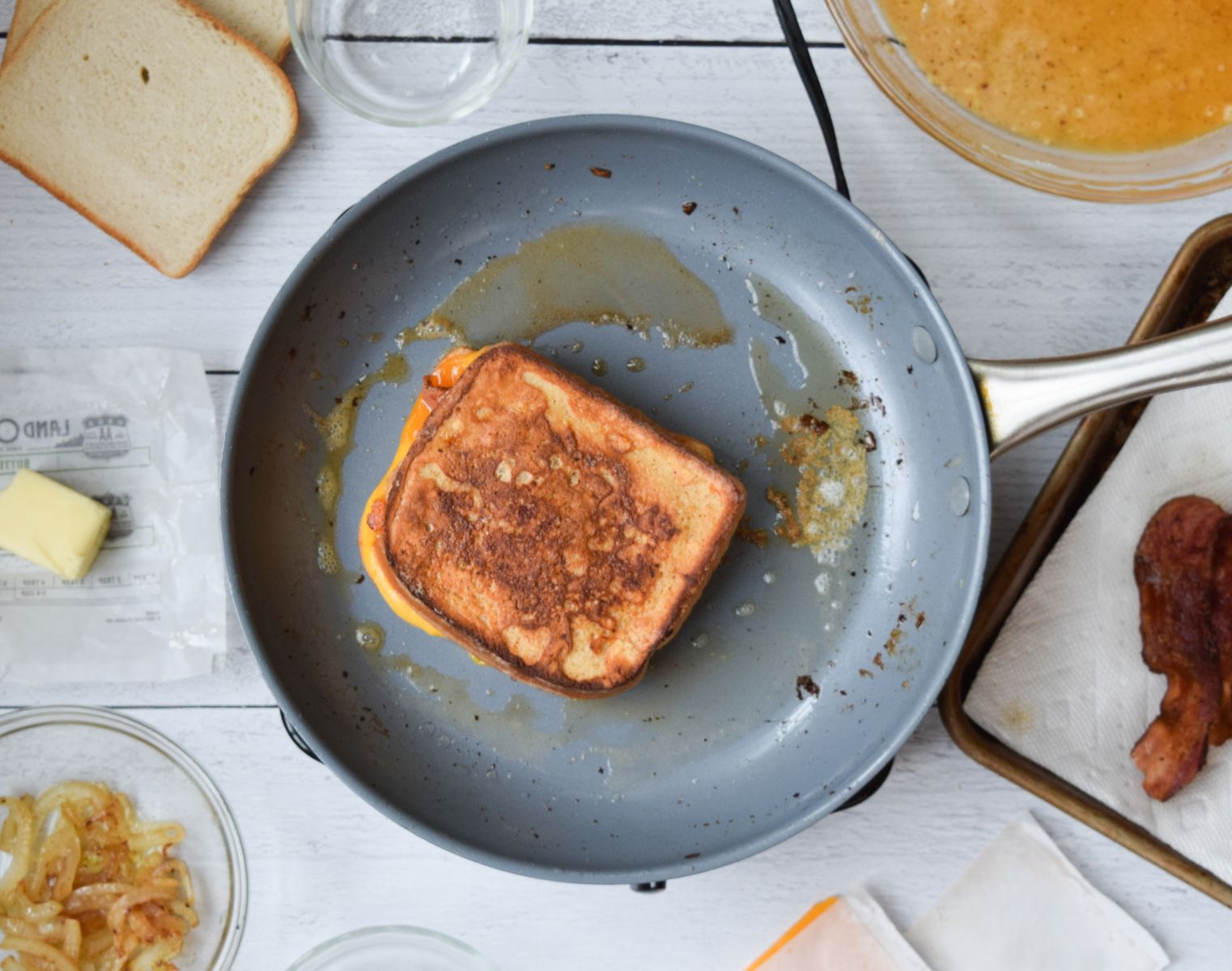 Repeat the process with the second sandwich. 
Serve immediately with an ice-cold Vixen Irish Red Ale and enjoy!