February 14, 2023
Vixen Irish Style Red Ale-Infused Dark Chocolate Truffles
Recipe & Photos by Kaitlin Hill
The perfect Valentine's Day gift is at your fingertips with my homemade truffles infused with Vixen Irish Style Red Ale. My basic truffle recipe gets a boost of flavor from the red ale, which adds depth of flavor and hints of caramel and roasted malt. With just four ingredients this recipe comes together in a snap and is a fun Valentine's Day project that can be enjoyed together or with friends and family. Make a batch to give as a gift or keep for yourself for a sweet and memorable Valentine's Day.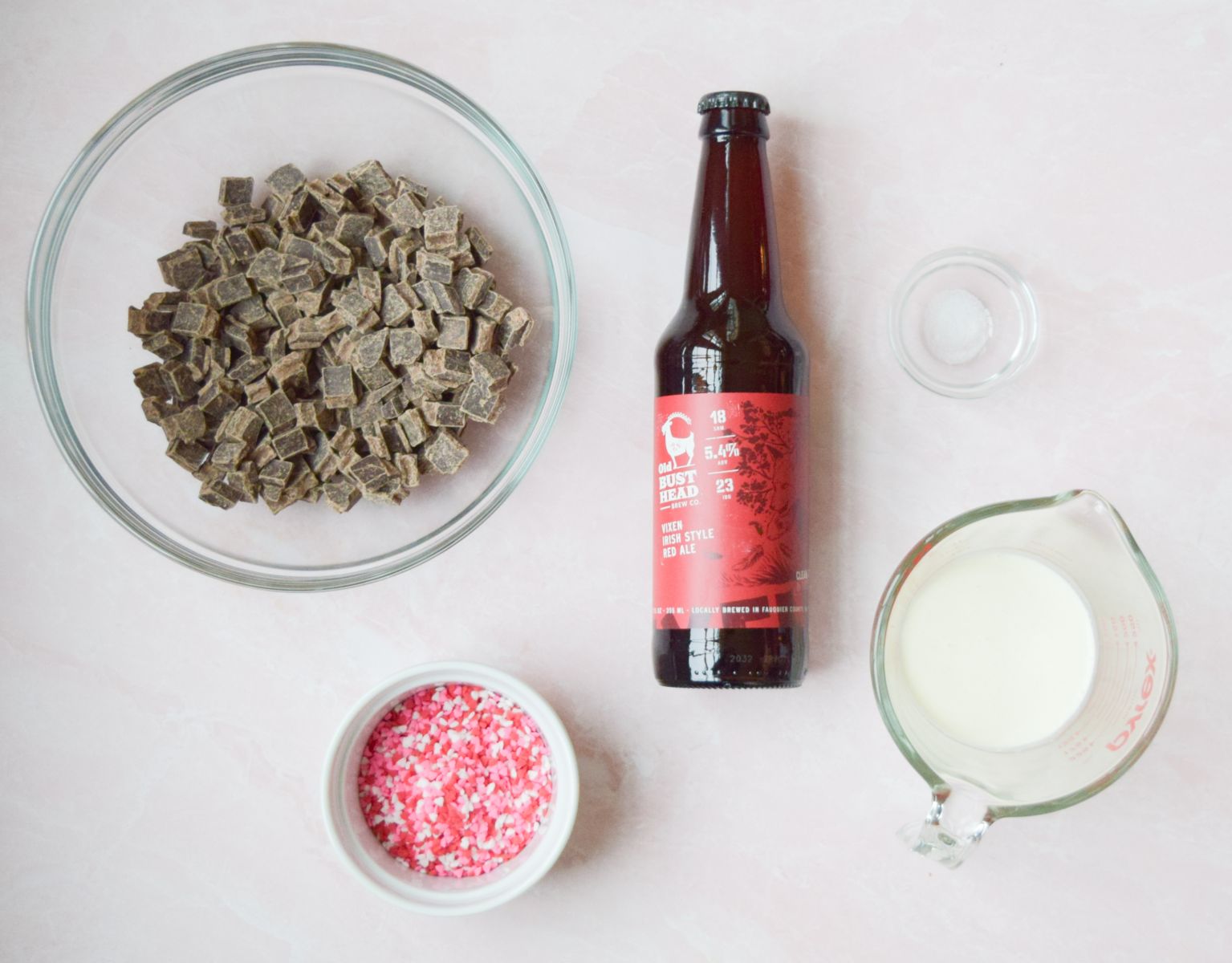 Ingredients: 
8 ounces of dark chocolate chunks 
½ cup of Vixen Irish Style Red Ale
¼ cup of heavy cream
pinch of salt 
Cocoa powder and sprinkles 
Directions: 
Measure out all the ingredients and place the chocolate in a medium, heatproof bowl. 
Add the beer to a small saucepan set over a medium-high flame. Bring the beer to a boil and continue to cook for 5 to 10 minutes until the beer has reduced by half. 
Turn the heat to low and add the cream.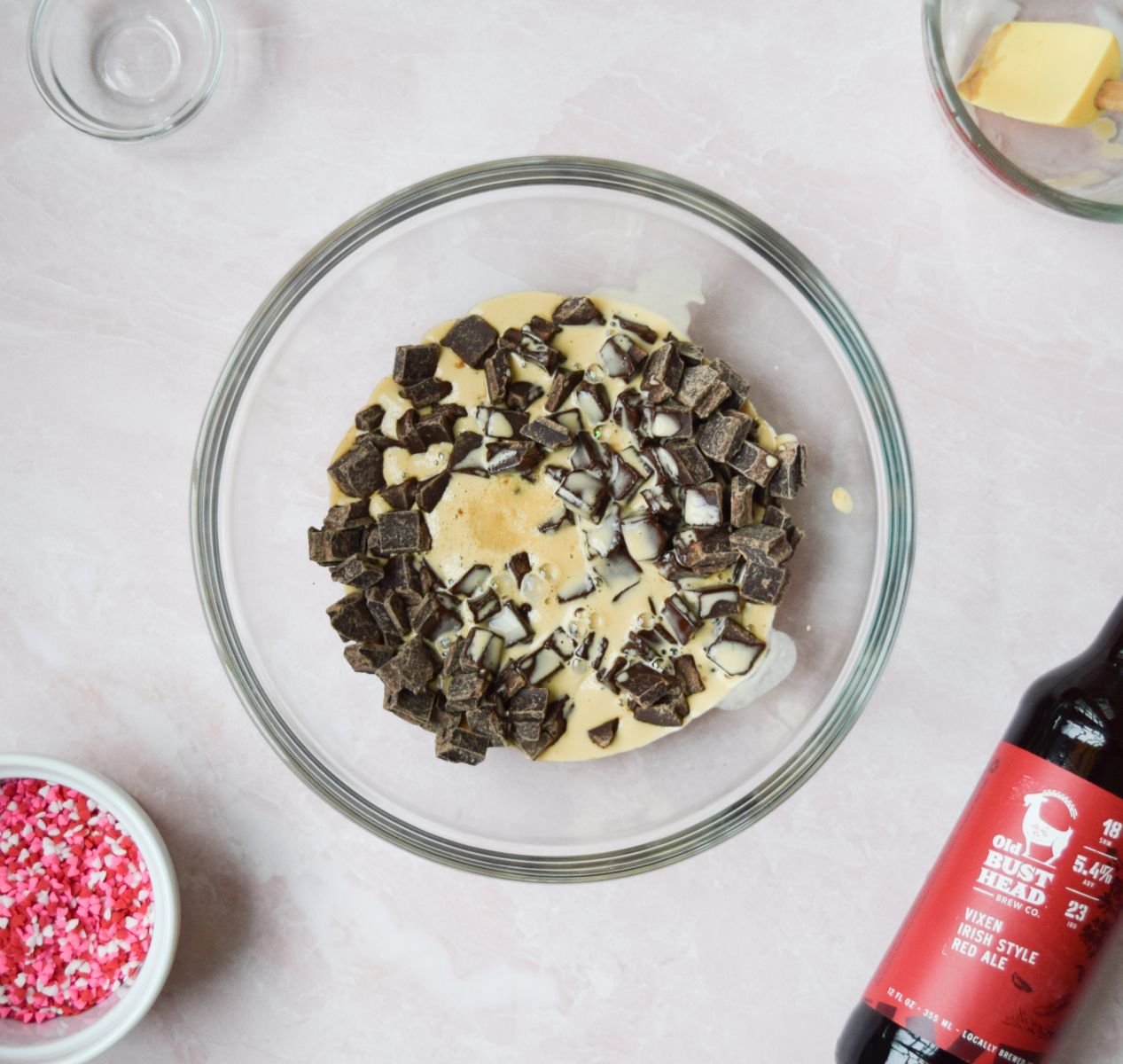 When the cream just starts to bubble around the edges, remove it from the heat and pour it over the chocolate chunks. Cover the bowl with a clean dish towel and let sit for 2 minutes.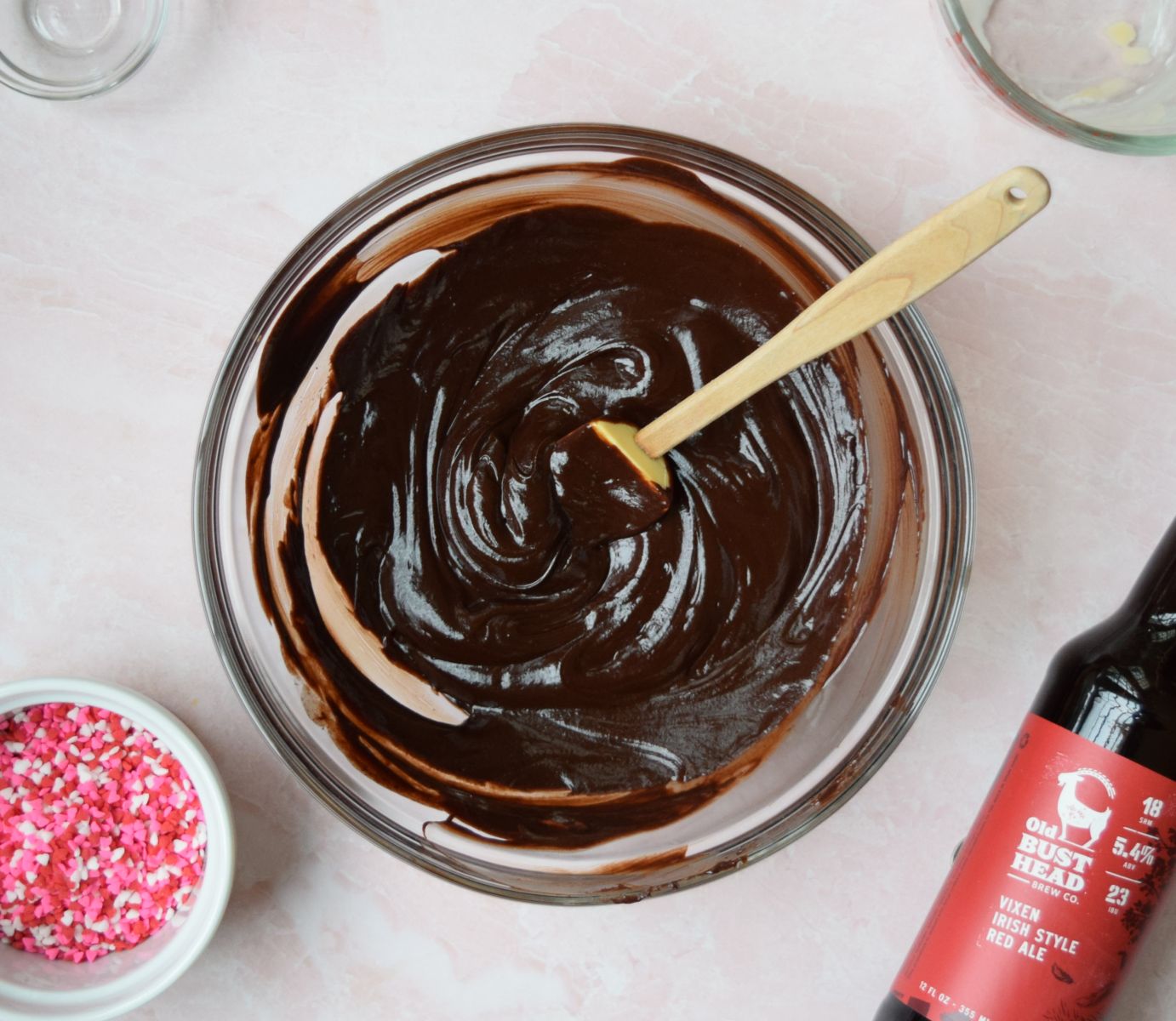 Using a rubber spatula, stir the chocolate until it becomes smooth, and all the chocolate chunks are melted. If it needs a little help melting, microwave it in 30-second increments, stirring after each until smooth. 
Set the chocolate in the fridge to chill for at least 4 hours or overnight. 
Once the mixture has chilled and is firm, remove it from the fridge. I let mine sit for a few minutes to soften a bit, before using a half-inch cookie scoop to portion the mixture into balls.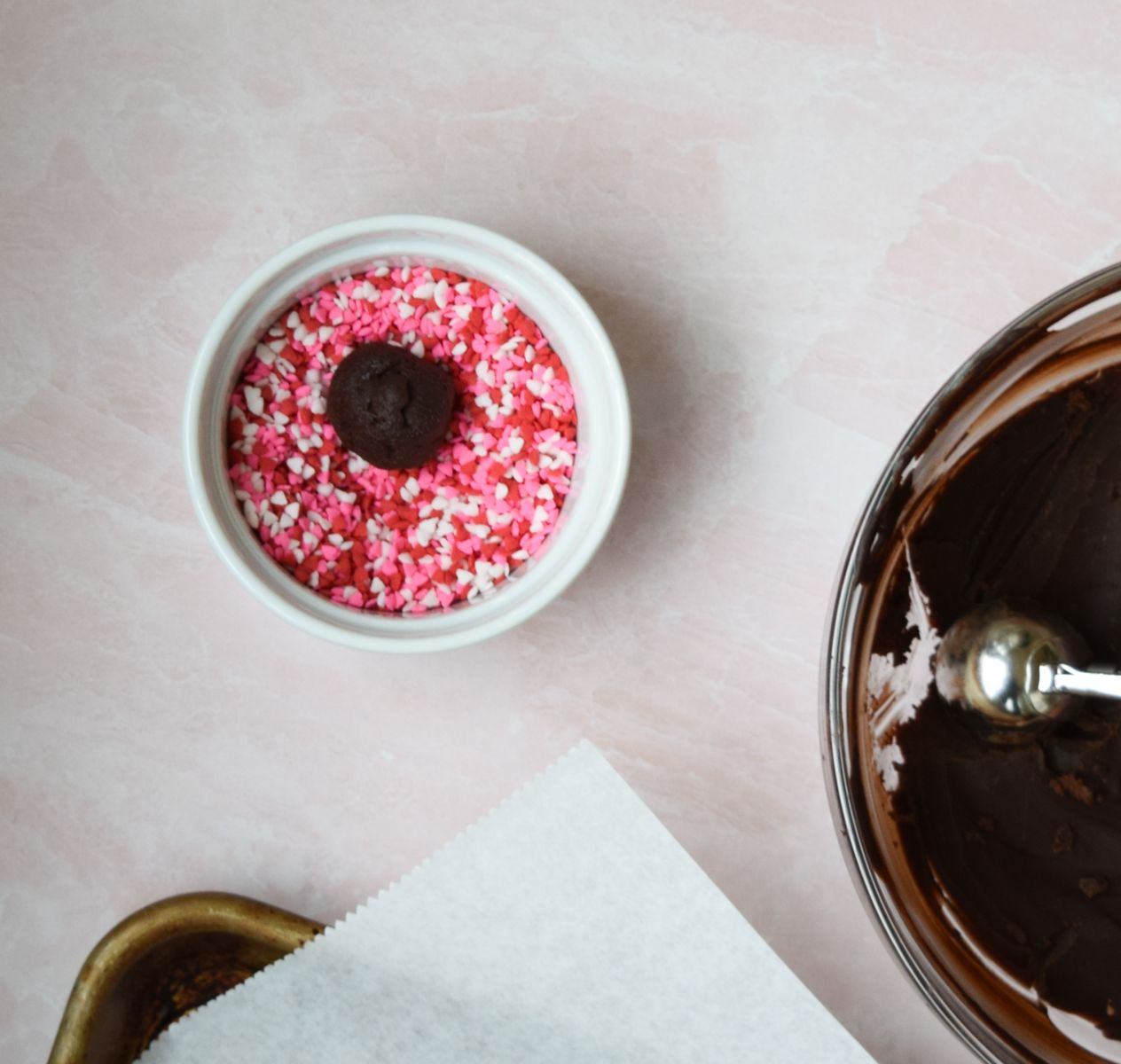 Next, roll each ball in your hands and then drop it into the cocoa powder or sprinkles. Toss the ball in the preferred topping to coat. Repeat the process with the remaining truffles until all the balls are covered. 
Serve immediately or chill in the refrigerator for up to two weeks.