Old Bust Head Spring Market 12-5pm
|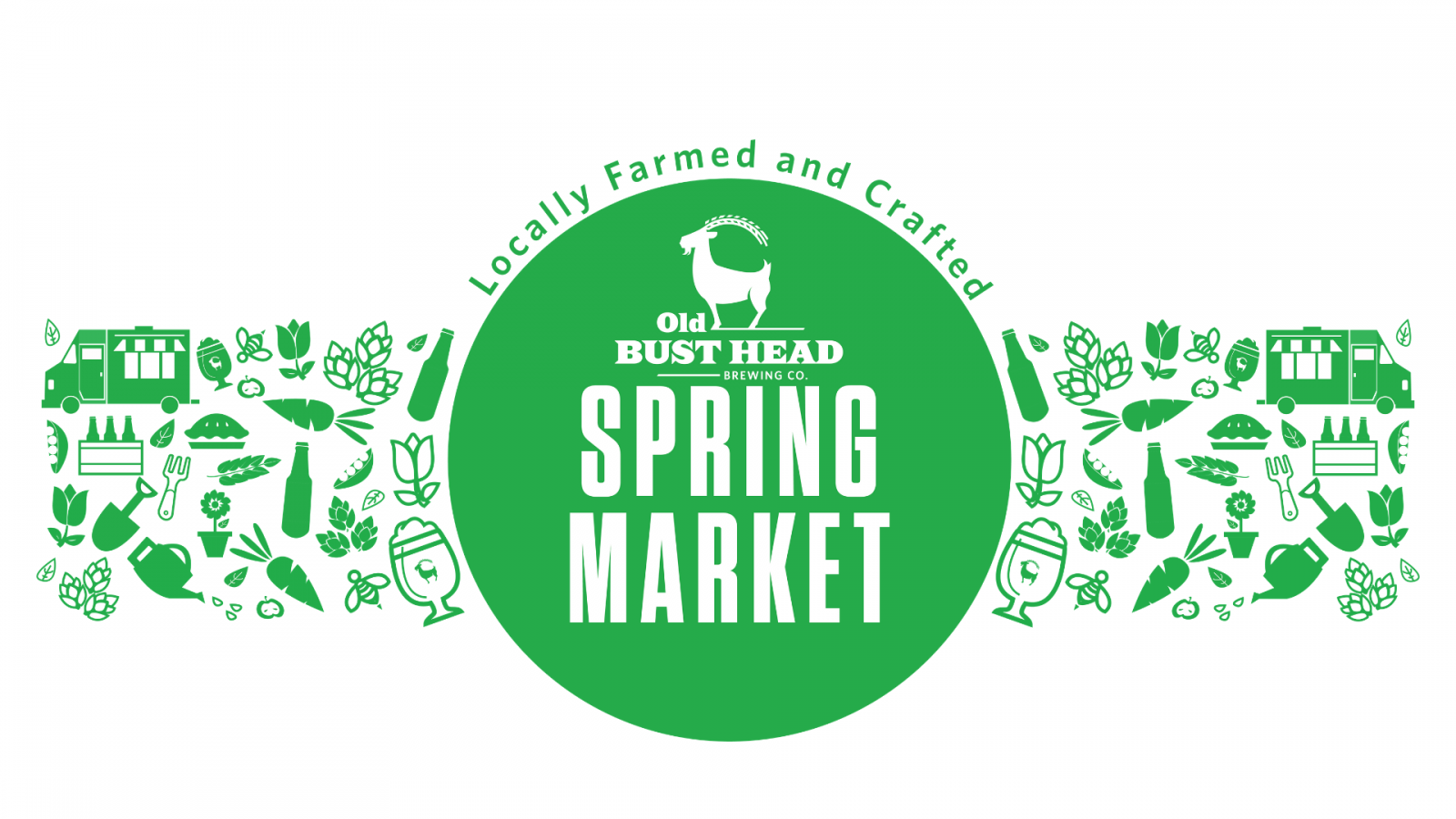 Come out to the brewery on May 11th from 12-5pm as we join up with Powers Farm & Brewery, Wild Hare Hard Cider and a long list of local farmers, food trucks, crafters and artisans for a Spring Market celebration of farmed and crafted goods at Old Bust Head.
While you shop, sip, and savor, listen to folk music from Cabin Creek, pet baby goats, and have your pup pose for the camera at our flower-crown pop up photo booth.
Check out all the details down below!
Craft Beer
We're brewing up a special batch of Ginger Beer and will have a variety of brews from Powers Farm & Brewery all centered around the growing season and their on-farm ingredients including hops, herbs, fruits & vegetables.
Local Cider
Wild Hare Hard Cider made with heritage apples from their orchard in the heart of the Shenandoah Valley​
Baby Goats
Hope Hill Farms will be here with everyone's favorite kids. Visit the goats and browse their selection of handmade goat milk soap!
Live Music
Modern folk & old-time string music from Cabin Creek
12:30-4:30pm
Pop-up Photo Booth
Candace Morgan Photography, will be on site to photograph your pup in a spring-themed photoshoot wearing flower crowns
Food Trucks
Two Smooth Dudes, +  The Frenchman Food Truck
Confirmed Vendors
Wollam Gardens, Sue's Pies & More, CapWorks, 4P FOODS (fresh produce & more), Rachel Ruddle Ceramics,  Pat's Old Wood, Oak Shade Farm (hooked rugs, woven goods, adirondack chairs etc.), Creekside Silver, Wood Shop Doc, Rachel Ruddle Ceramics, The Virginia Tea Company, Kait-made, Erin's Elderberries, Number 1 Sons