Open Mic Hosted by Maddie Peters 6:00PM-8:00PM
|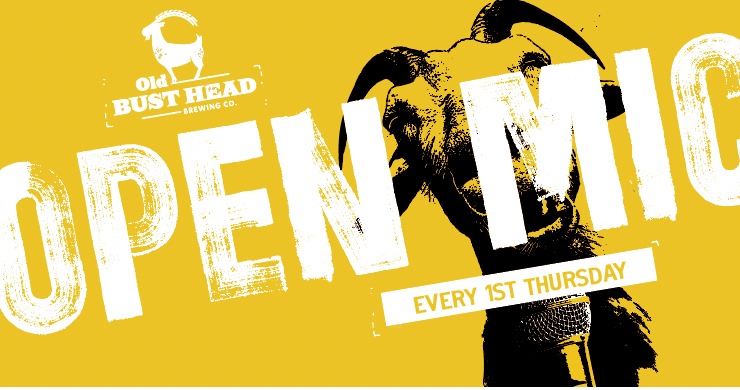 Join us this Thursday for Open Mic Night at Old Bust Head! Whether you're a seasoned performer or a budding artist looking to showcase your talent, this is the perfect opportunity to take the stage and captivate an audience.
Sign up and secure your spot starting at 5:45pm. Remember, it's first-come, first-served, so arrive early to guarantee your performance time.
Open Mic Night at Old Bust Head is an inclusive event for all ages. Whether you're a young musician ready to showcase your skills or an experienced performer looking to try out new material, we welcome everyone to share their creativity. As a special perk, all performers will receive a complimentary beer (or root beer) on us, giving you that extra boost of confidence before hitting the stage.
Come and enjoy an evening filled with raw talent, diverse performances, and a supportive community of fellow artists. Share your voice, try something new, and be part of the vibrant music scene at Old Bust Head's Open Mic Night this Thursday. We can't wait to see you there!