Open Mic Night Hosted by Drew Dodson
|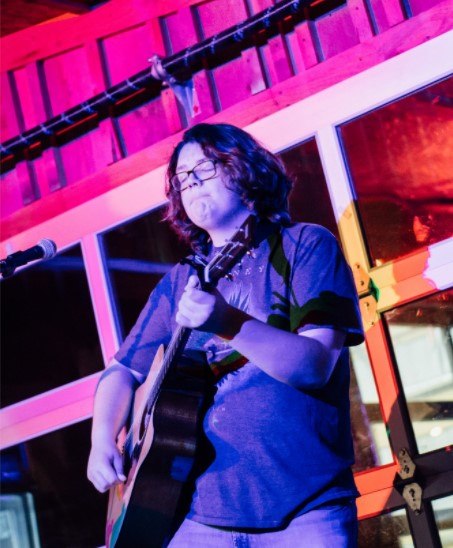 This Thursday is Open Mic Night! Local singer-songwriter Drew Dodson will be hosting all evening.
Drew Dodson is a talented singer and musician hailing from Southwest Virginia. At only 17, Drew's stage presence and ability to connect with the audience is that of a seasoned musician. Drew performs consistently in Southwest Virginia and Tennessee. Drew's acoustic show includes covers from rock, soul, blues, Americana, pop, and Motown all with his own soulful and funky touch. 
If you're looking to get some experience on stage or test out a new song in front of a crowd, this is the place for you!
Open Mic will be held indoors with plenty of seating to spread out. All mics will be disinfected thoroughly between each performer.
Sign-up starts at 5:45pm. All ages are welcome. Performers get a beer (or root beer) on the house!