Spring Market 12:00PM-5:00PM
|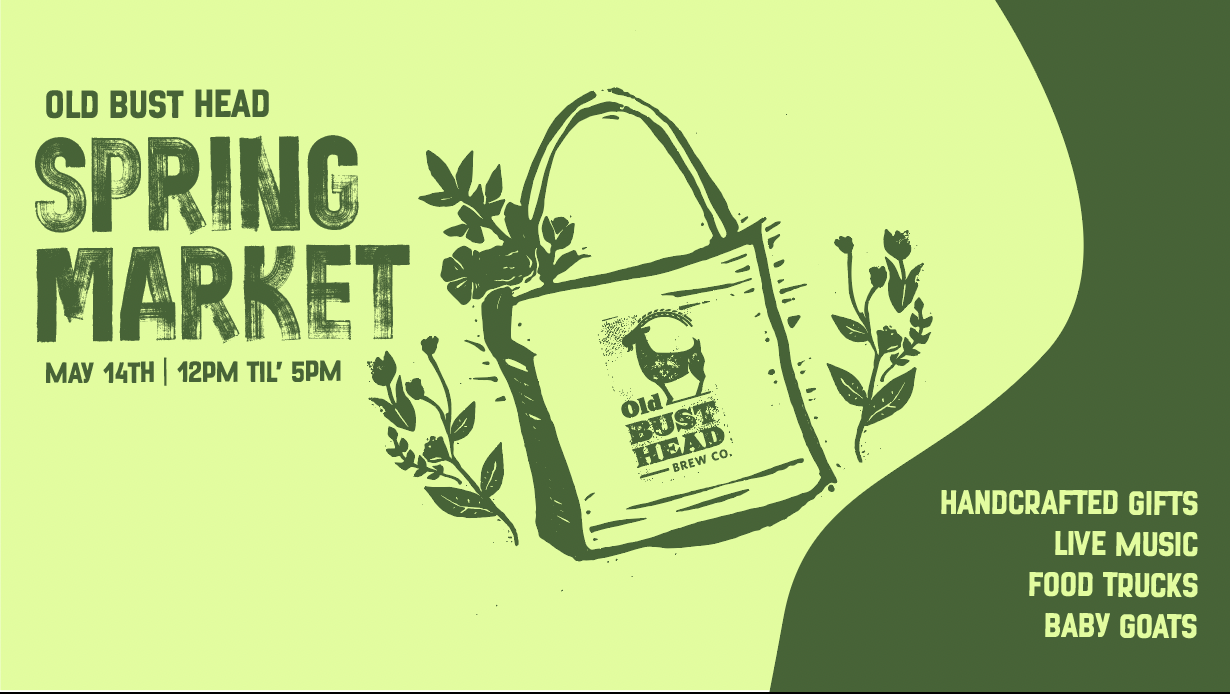 Come out to the taproom on May 14th as we join up with a long list of local food trucks, crafters, and artisans for a Spring Market celebration of farmed and crafted goods at Old Bust Head.
While you shop, sip, and savor, listen to live music on our outdoor stage, visit the baby goats—fun for the whole family!
Check out all the details down below!
**IMPORTANT:
Vint Hill Home will be hosting their Mother's Day Outdoor Market across the street, so be sure to pay them a visit too! Please note, OBH alcohol can not leave the OBH Spring Market**
BABY GOATS (12PM-3PM)
The 4-H goats will be here with everyone's favorite kids. Visit the goats and browse their selection of handmade goat milk soap!
LIVE MUSIC 
Graham Stone Live 1PM-4PM
FOOD TRUCKS
Jambalaya Brothers, Sexi-Mexi
CONFIRMED VENDORS
KM Pressed, CapWorks, Wollam Gardens, Alexander Brothers, The Driftwood Home, Simply Pure, Erin's Elderberries, Franny's Farmacy, Rock Ceramics, Cube Minerals, Creekside Silver, Stevi's Cookies, Gillian Valentine, Scents of Love Candle Co., Auld Oaks Farm, Gabby Gill Art, Grain & Grit