Stranger Things Trivia Night 6:00PM-8:00PM
|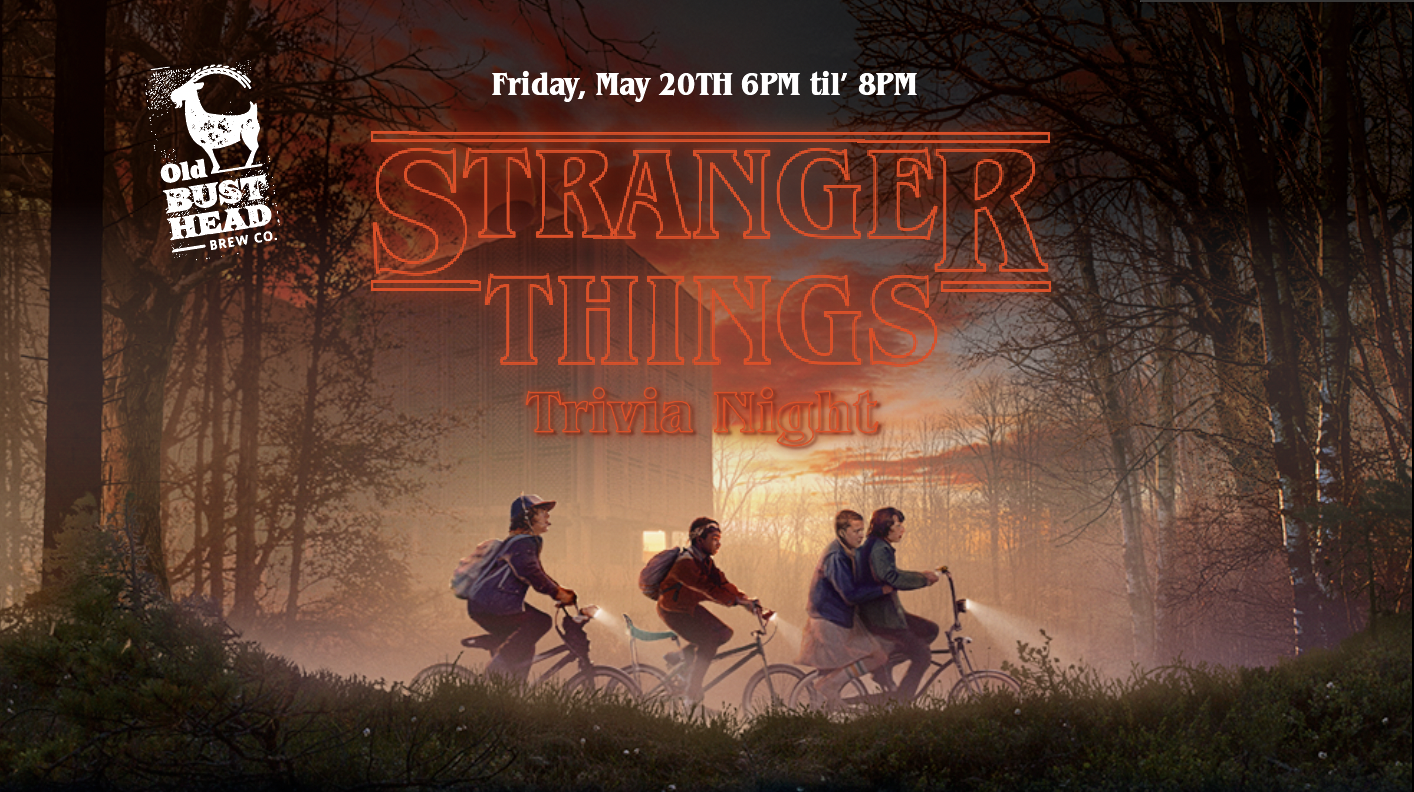 We're taking a trip to the Upside Down on Friday, May 20th 6PM-8PM with a Stranger Things Trivia Night! 
We'll have three rounds of questions (one for each season of the show) + a picture round so pop an Eggo in the toaster, re-watch the series and brush up on your Stranger Things knowledge! 
Prizes will be DOUBLED tonight + costumes are highly encouraged and we'll be giving out a prize to the best dressed guest! 
Food Truck
Black Bear Oven One